10 Of The Best Rom-Coms From The Past 10 Years | ScreenRant
Rom-coms never go out of fashion, and here are some of the best romantic comedies of the last 10 years.
Rom-coms have long been popular. From The Philadelphia Story to Bridget Jones's Diary, romantic comedies have been a major genre in the movie industry for a long time, and a genre audiences love, especially when it comes to guilty pleasures. Stars like Josh Duhamel and Jennifer Aniston have appeared in some fan-favorite projects over the years.
RELATED: 10 Cult Rom Coms Where the Couple Doesn't End Up Together
The last 10 years have boasted some noteworthy rom-coms. Whether you're back at work and need a break or still bored and looking for a line-up for a rom-com marathon that lasts 24 hours (or more), here are 10 of the best rom-coms from the past 10 years.
10

Just Go With It (2011)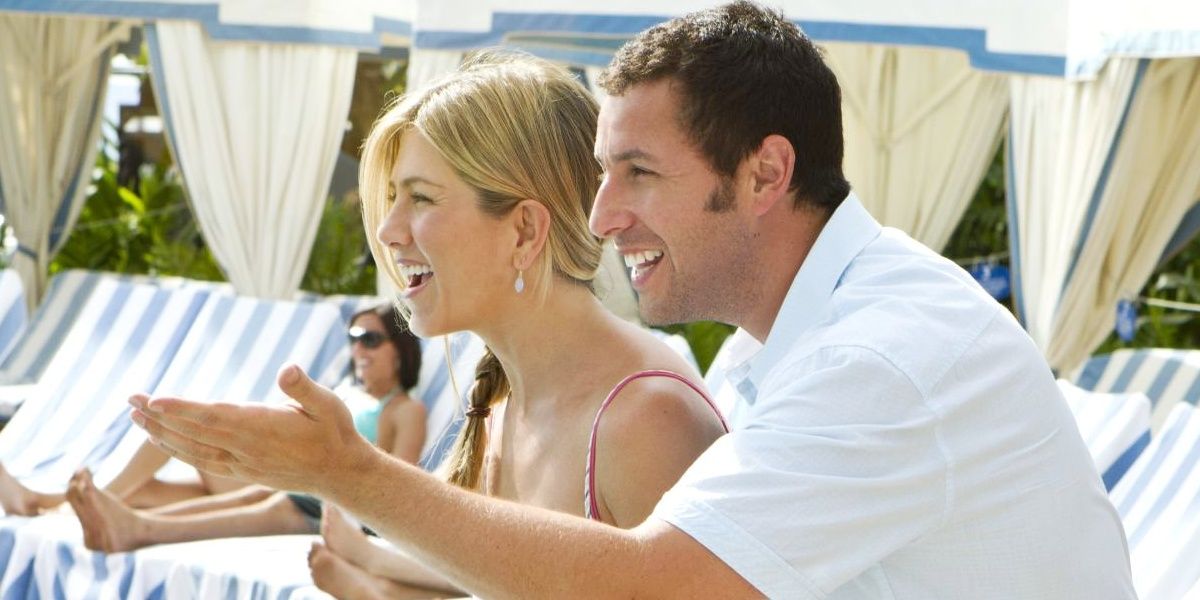 Adam Sandler is Danny, a plastic surgeon that feigns having horrible marriages in order to snag dates and avoid serious commitment after a bad experience from his past. Jennifer Aniston is his assistant Katherine, who is privy to Danny's scheme and calls him out on more than one occasion. The two share a good rapport, but things get complicated when Danny asks Katherine to pose as his ex-wife after he meets Palmer (Brooklyn Decker).
Thinking Danny is married, Palmer refuses to date him until she gets confirmation from Danny's "ex" that things are over. Complications further ensue when Palmer thinks Danny has kids (who are really Katherine's from her previous marriage), and Katherine's son blackmails Danny into taking them all to Hawaii. The impromptu family trip has its fair share of disasters, but also its good moments, and ultimately brings Danny and Katherine together.
9

Blended (2014)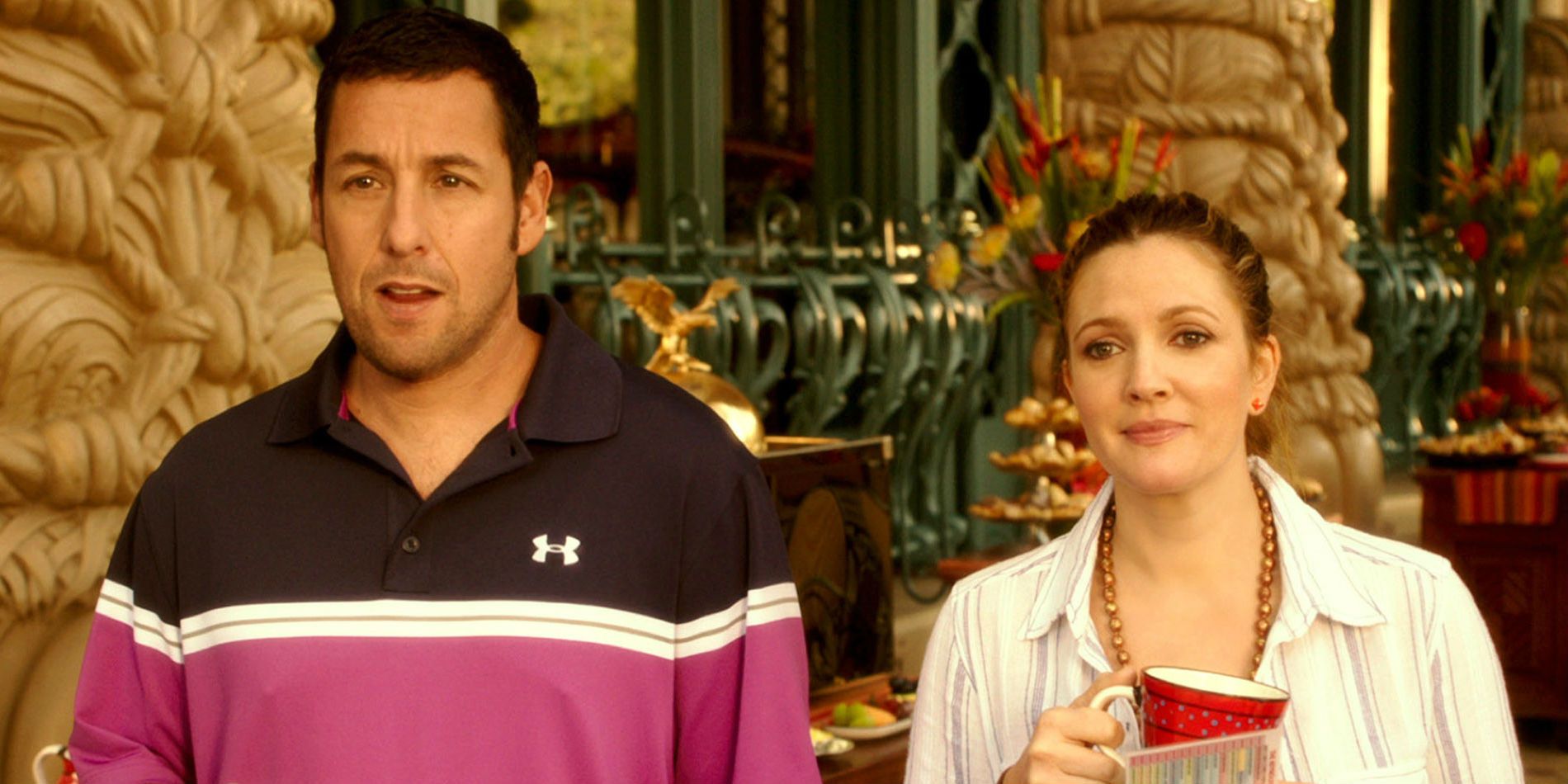 Drew Barrymore and Adam Sandler star as Lauren and Jim in their third rom-com together. Lauren is divorced with two sons, and Jim is a widower with three daughters. The two have a disastrous first date, but when they end up on the same vacation, they start bonding with one another, as well as their kids. While they find that maybe they're not such a bad pair, Jim gets scared off since he's not ready to move on just yet.
RELATED: 5 Rom-Com Movies Libras Will Love (& 5 They Will Hate)
Luckily, Jim realizes he loves Lauren and doesn't want to lose her, and eventually shows up with his daughters at Lauren's son's baseball game to support him. They're already a blended family, and when Jim and Lauren finally kiss, their families finally become one and get a happy ending.
8

Valentine's Day (2010)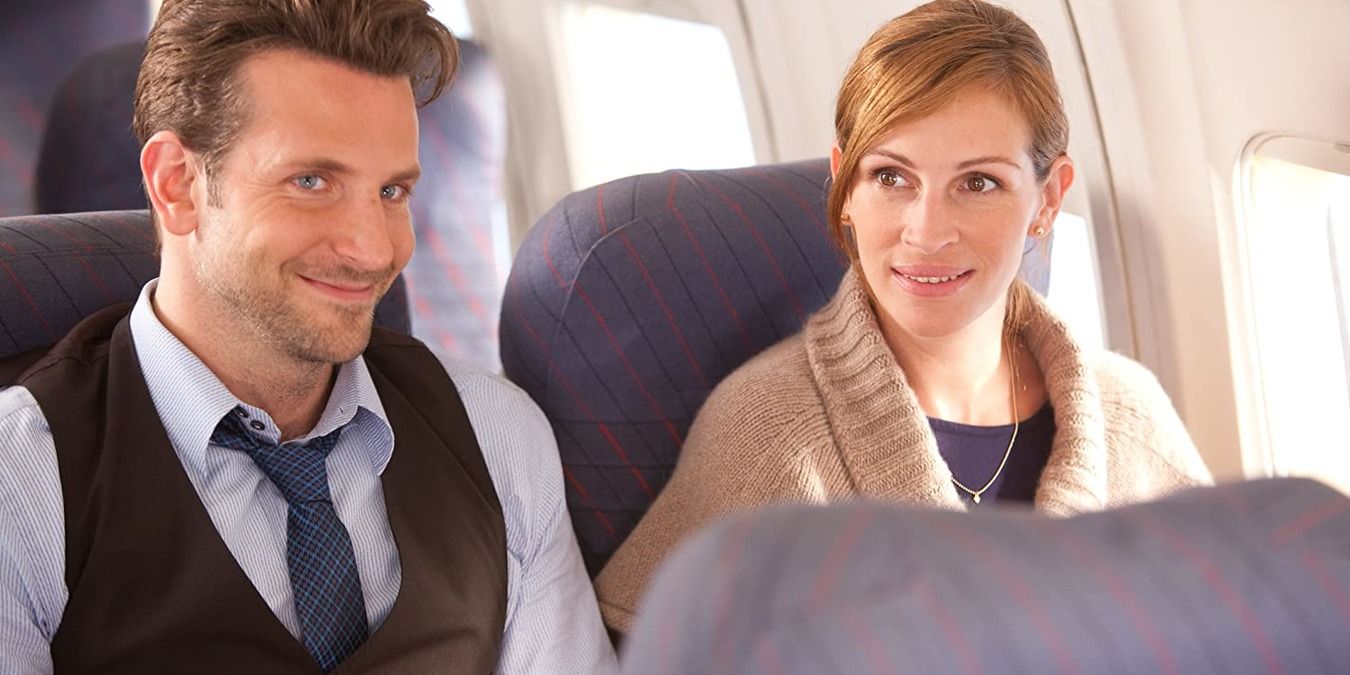 Valentine's Day featured an ensemble cast of Julia Roberts, Emma Roberts, Bradley Cooper, Jennifer Garner, Ashton Kutcher, Patrick Dempsey, Shirley MacLaine, Taylor Lautner, Jessica Alba and more.
The events of the film take place over a single day, Valentine's Day, covering a wide range of characters in which their lives intersect somehow. Valentine's Day centers around how these characters all struggle with love on the holiday. Funny, quirky, inventive, and unexpected, Valentine's Day has everything one could ever want in a romantic comedy.
7

The Wedding Ringer (2015)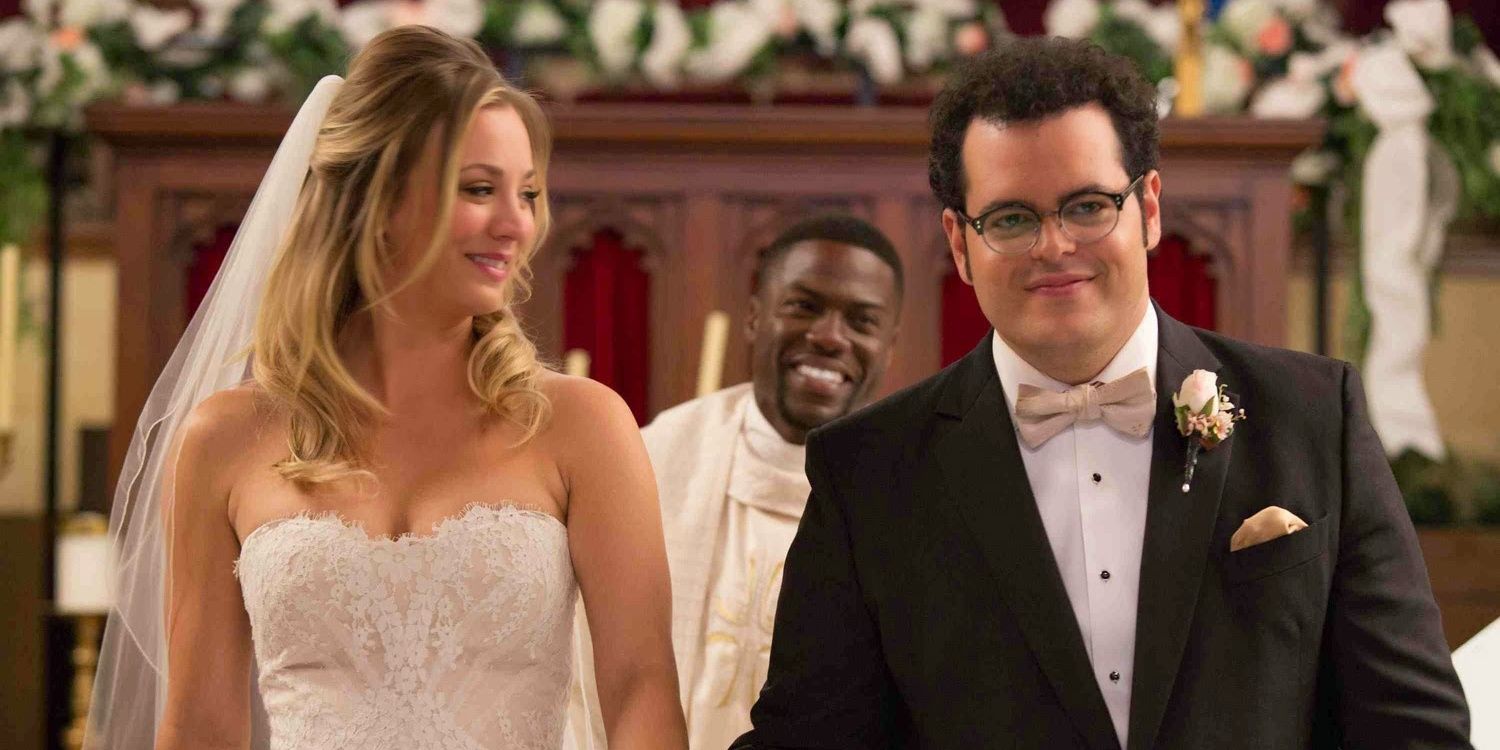 This rom-com is more centered on friendship than anything else. Having never had the chance to make male friends, Doug (Josh Gad) hires Jimmy (Kevin Hart), who provides best man services, to fulfill the roles of best man and groomsmen for his upcoming wedding.
RELATED: Harry Potter: 5 Rom-Coms Slytherins Will Love (& 5 They Will Hate) 
They have many misadventures and a group of zany characters to fit the bill, much to the audience's amusement. While Doug does lose a bride, he gains the meaningful friendships he's always wanted.
6

Mike & Dave Need Wedding Dates (2016)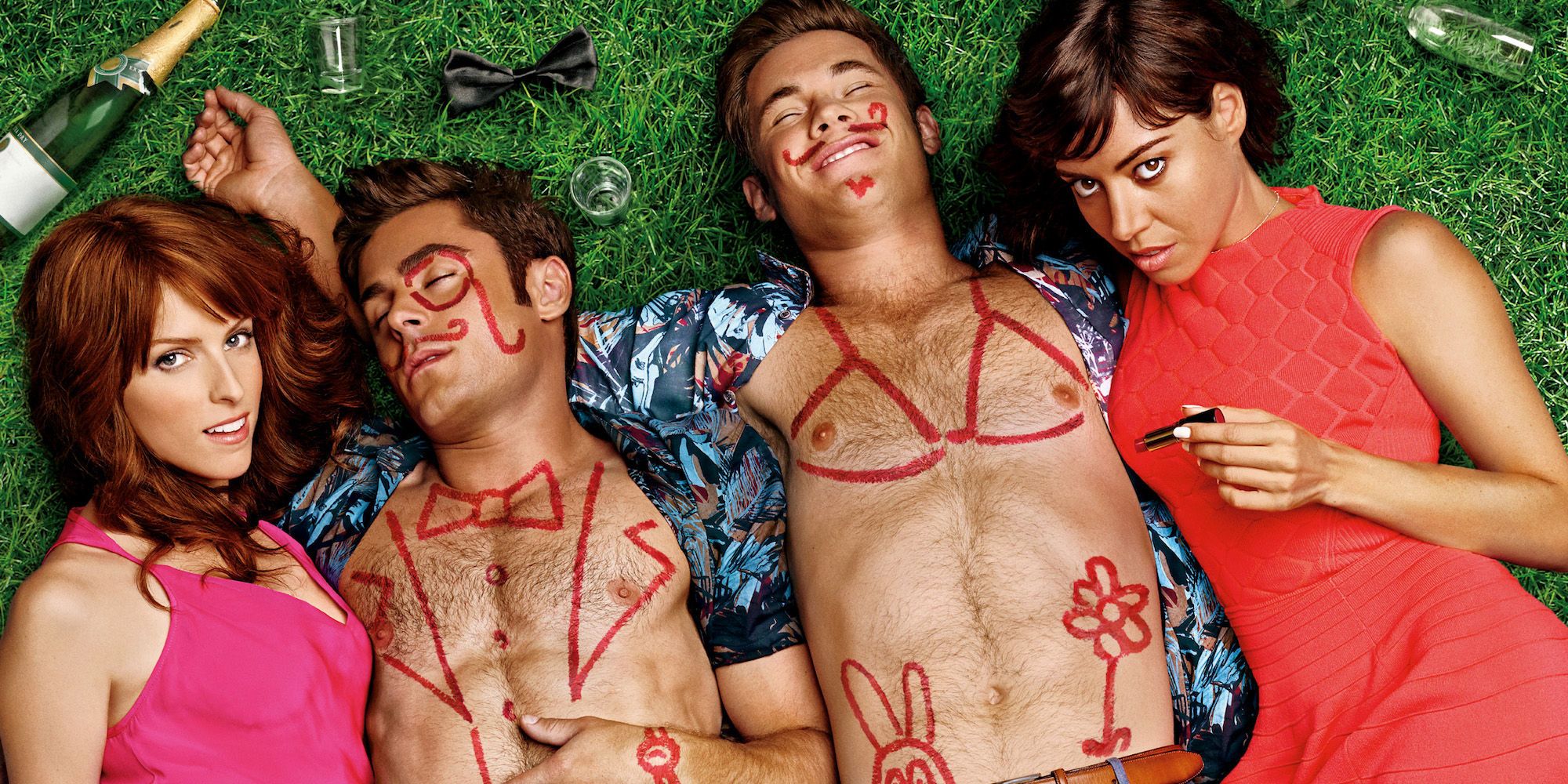 Dave (Zac Efron) and Mike (Adam DeVine) are brothers and the best of friends, who also have a tendency to get one another riled up, leading to disasters at family events. Their sister Jeanie (Sugar Lyn Beard) and parents require them to bring dates to Jeanie's upcoming wedding in Hawaii, and believing they've chosen nice girls, they bring along Alice (Anna Kendrick) and Tatiana (Aubrey Plaza), unaware of the girls' partying natures.
The four nearly break up Jeanie's wedding but manage to save it, while also helping each other to become better people and pursue their dreams. This rom-com is hilarious with meaningful messages mixed in; what's not to love?
5

The Big Sick (2017)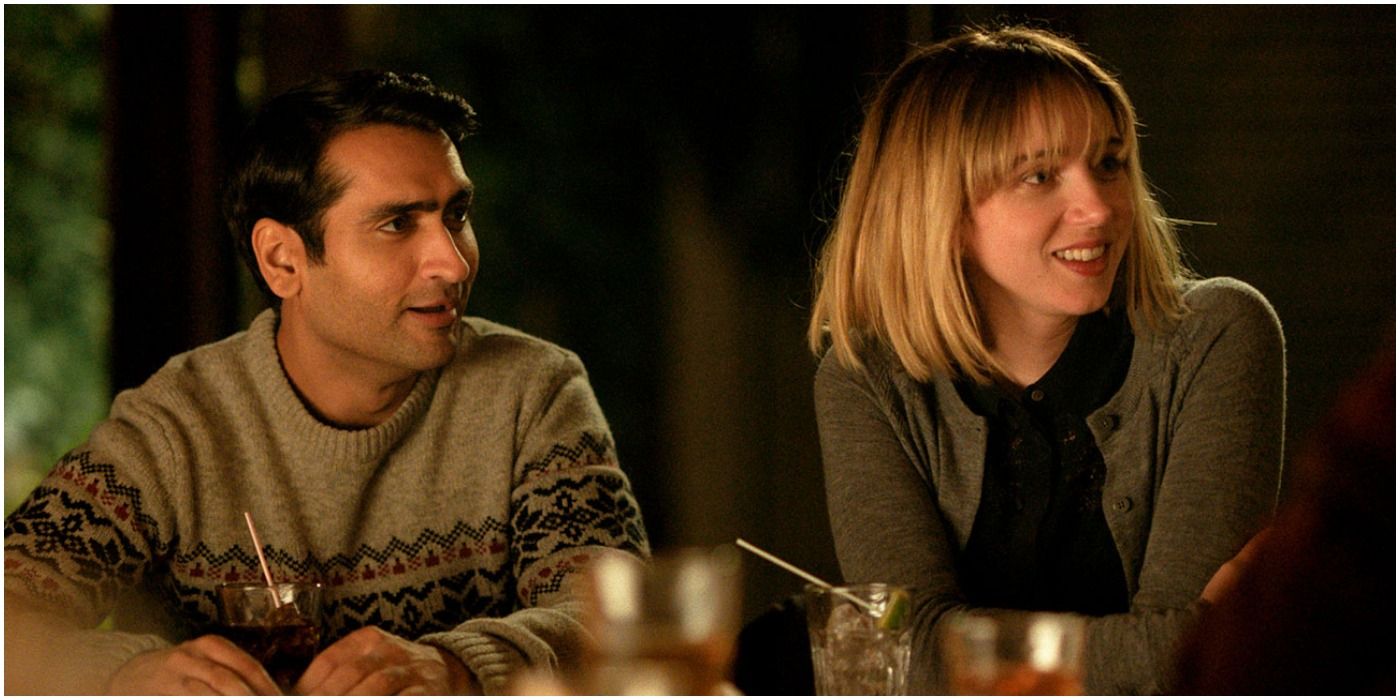 Kumail Nanjiani plays a fictional version of himself in The Big Sick. He's a struggling comedian that uses his Pakistani American background for content for his one-man show, and he faces constant pressure from his parents to take part in an arranged marriage. However, upon meeting Emily (Zoe Kazan), everything changes, especially when he learns she's fallen into a coma.
RELATED: 5 Rom-Com Movies Gemini Will Love (& 5 They Will Hate) 
While Emily's in her coma, Kumail grows closer to her parents, and stands up to his own parents, pursuing his dreams despite their lack of support. When Emily wakes, it's not necessarily a joyous reunion, but by the end of the film, it's shown that Kumail is reconciling with his parents...and that something could be on the horizon with Emily, too.
4

Letters To Juliet (2010)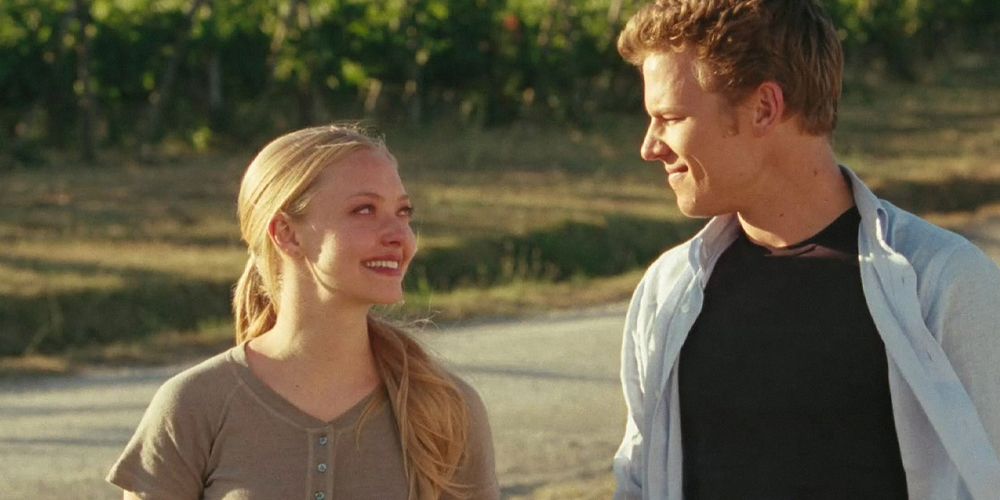 While vacationing in Italy with her boyfriend, Sophie (Amanda Seyfried) joins the "Secretaries of Juliet" and discovers a letter to Juliet written fifty years before, and decides to respond. With a week, the letter's author, Claire (Vanessa Redgrave), and her grandson Charlie (Christopher Egan) arrive from England, with Claire inspired by Sophie's letter to track down the man she loved and left behind decades before.
Sophie joins Claire and Charlie as they track down Claire's lost love, but it takes time, and Sophie and Charlie have trouble getting along, eventually growing closer as Sophie simultaneously grows distant from her boyfriend, who has a tendency to neglect her. Sophie helps Claire find her love, but also gets a love of her own in Charlie, making two great love stories in one.
3

This Means War (2012)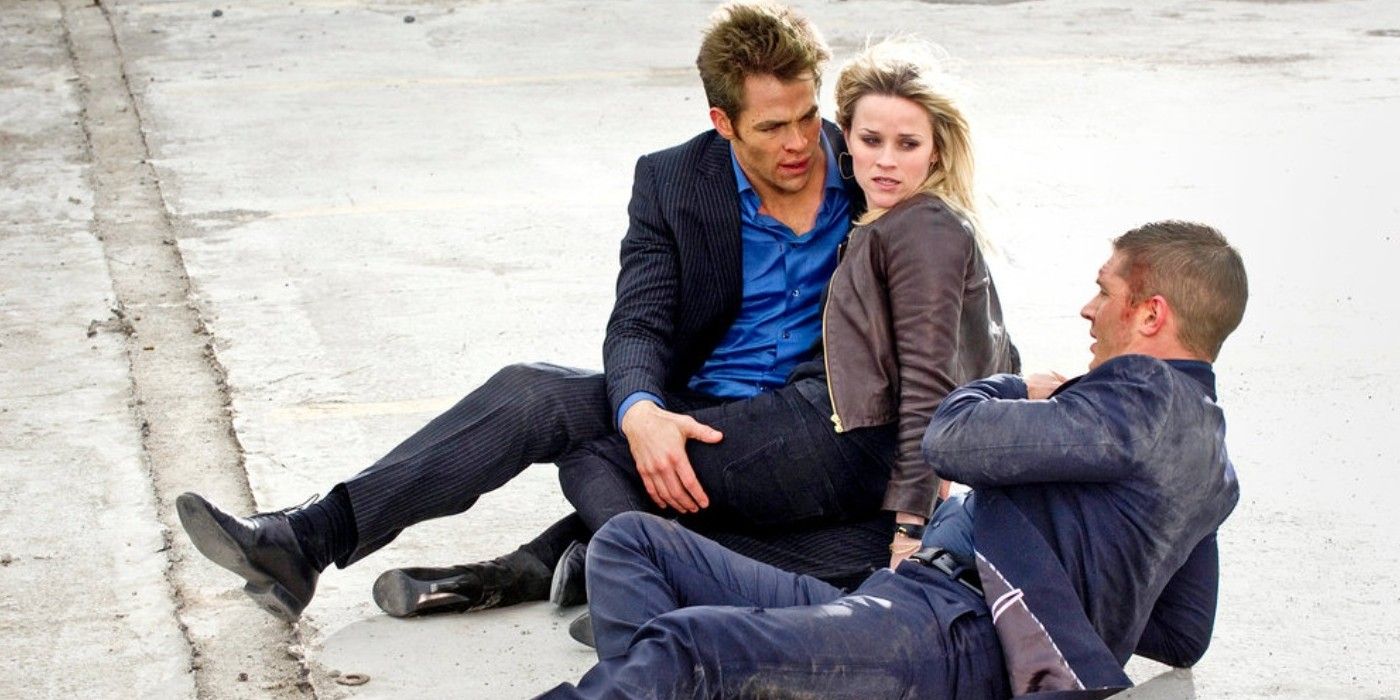 A battle of wills between two professional spies and best friends FDR (Chris Pine) and Tuck (Tom Hardy) ensues when they find they are dating the same woman, Lauren (Reese Witherspoon). They make a deal with one another to let Lauren choose between them. However, it's every man for himself given their competitiveness and they both do not hesitate to overstep boundaries concerning Lauren's privacy.
RELATED: 5 Rom-Com Movies Scorpio Will Love (& 5 They Will Hate)
Lauren, meanwhile, is torn between the two, and eventually comes to find out the two are best friends and not who she thought they were. Standing in the path of incoming danger, Lauren dramatically makes her decision between the two, with the two best friends reconciling afterward.
2

Crazy Rich Asians (2018)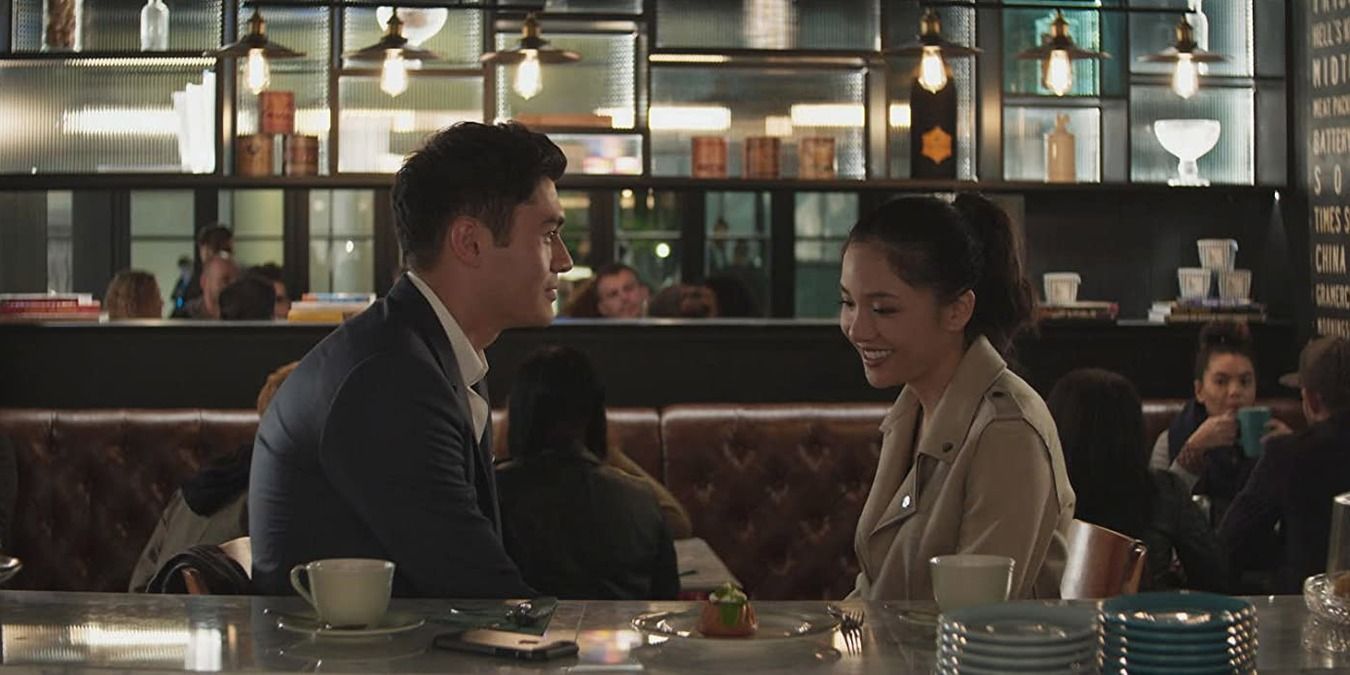 Rachel Chu (Constance Wu) and Nick Young (Henry Golding) have their work cut out for them when they head to Singapore to attend the wedding of a friend of Nick's. Rachel discovers Nick comes from a family of wealth and high society, and when she meets his family, she immediately feels as though they don't approve of her.
While Nick's cousin Astrid (Gemma Chan) does treat Rachel with kindness, most of Nick's family do not like her, and they use brutal means to drive her away. Yet, Rachel stands up for herself, along with help from her college friend, and ultimately makes all the right decisions that lead to Nick's judgmental and overbearing mother to accept Rachel. Ultimately, Rachel accepts Nick's proposal, having earned a place not just in his heart, but also his family.
1

When In Rome (2010)
Kristen Bell stars as Beth, a young and successful art curator from New York City who is resentful of love until she's suddenly overwhelmed by it. While attending her sister's wedding in Rome, Beth spots Nick (Josh Duhamel), a friend of the groom's she had previously been friendly with, kissing another woman.
Jealous and bitter, Beth takes coins from the "fountain of love" and finds herself the object of four very different men, all under a spell as she has taken their coins, and all declaring love for her. Beth must plan a big gala and avoid her new fan club while finding a way to break the spell, which she manages to do, alongside finding true love and a happy ending with Nick.
NEXT: 10 Rom-Coms That Will Make You Believe In Love Again, Ranked From Least To Most Sappy