90 Day Fiancé: Before the 90 Days' Season 4 Tell-All Spoilers
As fans know, 90 Day Fiancé: Before the 90 Days tell-all episode was accidentally leaked, so here's what we know from the tell-all spoilers.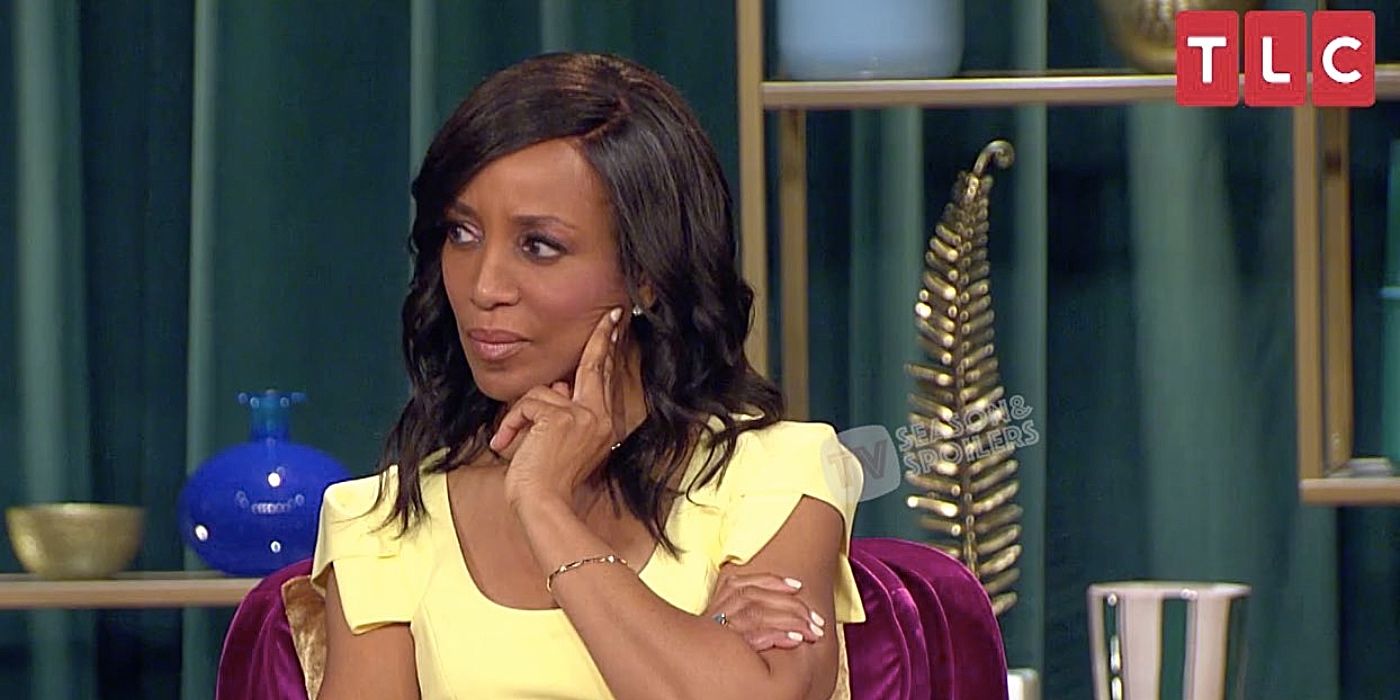 As fans know, 90 Day Fiancé: Before the 90 Days tell-all episode was accidentally leaked by castmember Erika Owens. All 10 hours of the first day of filming was released and before TLC could take it down, it was out there for the world to see. There have been plenty of rumors going around, but we're going to dive deep into the spoilers and what actually is going to happen at the tell-all.
Season 4 of 90 Day Fiancé: Before the 90 Days has been one of the most dramatic season of the franchise so far. TLC has once again picked an entertaining and wild group of couples. While fans know that Darcey and Tom, Rose and Big Ed, and Erika and Stephanie are no longer together. It remains to be seen if the rest of the couples will be able to work out their differences and be together. Or in Yolanda and David's cases, to accept the reality that they're both being scammed and to cut their losses and move on.
Related: How Young Was Lana When David Started Their Relationship?
Katrina, who hosts a popular podcast titled The Fraudcast and an Instagram page that goes behind the scenes of the TLC hit reality show. Here are some of the key takeaways from Katrina's most recent podcast episode where she goes into the juicy details of the upcoming episode: The episode was originally scheduled to be filmed in March or April, but had to be canceled due to Coronavirus and eventually rescheduled for this past weekend to take place over Skype. Katrina's sources say Geoffrey Paschel was not invited to participate in the tell-all due to his pending investigation. Varya was invited, but declined to participate in the episode as well.
According to Katrina's podcast, her insider information revealed that the reason for this revelation was because Geoffrey "did not want Varya to film the episode without him." Although where Varya's current allegiances lie still seem to be somewhere up in the air with many fans and viewers of the show as a result still expressing dismay that TLC cast Geoffrey as a contestant on the show provided his background. The previous episode of 90 Day Fiancé ended on a cliffhanger with Varya coming to give Geoffrey a surprise visit in which she gets the shock of her life when she sees Geoffrey has already moved on with his ex Mary. The tell-all spoilers can be found in the video below:
Another hot topic covered on the podcast is Ash and his response to the question posed on his Instagram page "are you and Avery together?" According to the podcast, he responded "No." He has since deleted that post but screenshots are forever. Rumor is they broke up before the tell-all was filmed, depending on who you ask. It's only been a few weeks since the filming of the tell-all episode and the mood on set has been described as "tense." Katrina goes on to predict that the upcoming tell-all episode will reveal once and for all just how "crazy" Avery is to the rest of the uninformed cast and redeem Ash in the process, who has unfairly been painted as a douchebag.
Of course, much of this inside information is based on devoted fans scouring social media for hints and scoops. Still, you must give Katrina and her podcast credit for her thorough and hard work. Maybe that's why her Instagram page currently has 96.6k followers and continues to provide the inside scoop on 90 Day Fiancé that keeps fans wanting more. Especially when it comes to the villains, still there's a toss-up between Geoffrey and Big Ed.
Next: Lana's Dating Site Activities Raise These Red Flags For David
90 Day Fiancé: Before the 90 Days airs Sundays at 8pm EST on TLC.
Source: Without A Crystal Ball