90 Day Fiancé: Geoffrey Denies that Mary was a Rebound
90 Day Fiancé: Before the 90 Day's star Geoffrey Paschel defends his date with Mary and claims it was more of a 'rekindling' than a rebound.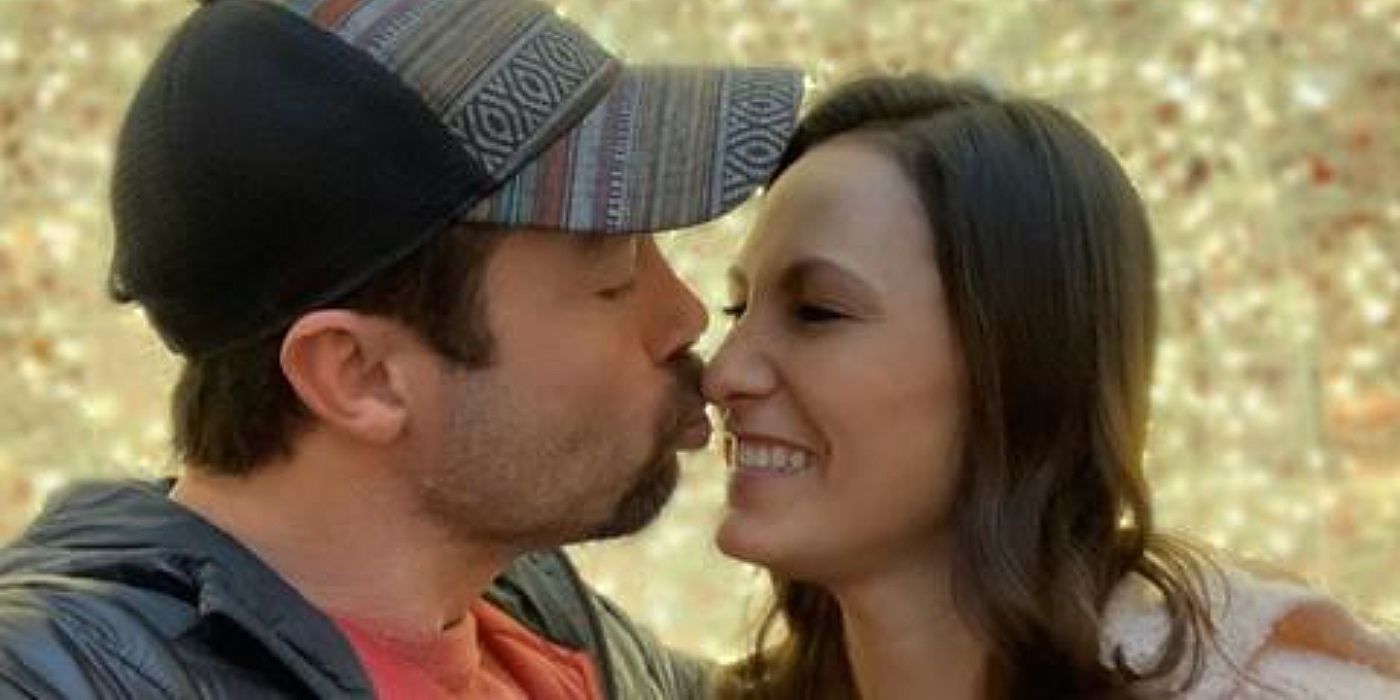 90 Day Fiancé: Before the 90 Days' Geoffrey Paschel defends his fling with Mary by calling it more of a "rekindling" than a rebound. Fans are curious why he did not see a future with his close friend before he went on his adventure to Russia, possibly making their new courtship a relationship out of convenience.
The TLC star has had to defend himself once or twice as the season has aired due to his long rap sheet as he had charges brought against him in June 2019 for allegedly beating and raping one of his wives. Recently he has admitted that he was not asked to attend the reunion show as so many fans complained about his past. Now he has decided to take matters into his own hands and produce his own tell-all special on his YouTube channel that will vindicate him from all wrongdoing.
Related: 90 Day Fiancé: Geoffrey Believes He Will Be Exonerated on Charges
While speaking on the Domenick Nati Show the TLC bad boy opened up about his relationship with long-time friend, Mary. According to the Knoxville player the two have already consummated their marriage. Fans feel as if Mary is just a rebound from the Russian but Paschel made sure to let fans know that he and Mary had dated in the past, so she was not a rebound. He claims that their relationship was more of a "rekindling." Paschel in all reality had soft ghosted Varya as according to him they had not talked for weeks until she showed up at his front door. He expressed anger that internet trolls felt it was okay to pick on Mary as she had done nothing wrong, check out the full interview below:
Paschel and Mary had actually been dating for three months at the time the surprise visit happened. The reality star said that after Varya said no to his proposal, he went back to Knoxville trying to find some way to move on. The Tennessee star revealed that the new couple is taking things slowly as Mary is not spending every night at his house.
The interview dove into come other unanswered questions such as his criminal past and the fact that he feels he has been attacked by social media users. The TLC star feels that he is owed an apology but forgets that he was the one who lied to the network about his pending charges and the court case which ultimately caused him to be banned from the reunion. The apology should be directed to the network for misleading them. Viewers are hopeful that Mary will see through Paschel's façade and keep herself safe from harm.
Next: 90 Day Fiancé: Geoffrey Calls Big Ed a Pervert, Disgusting, & a Manipulator
90 Day Fiancé: Before the 90 Days airs Sundays at 8pm EST on TLC.
Source: Domenick Nati