Andrei & Elizabeth Join Season 5 of 90 Day Fiancé: Happily Ever After?
Elizabeth and Andrei have been confirmed for the cast of 90 Day Fiancé: Happily Ever After? season 5 along with an array of other fan favorites.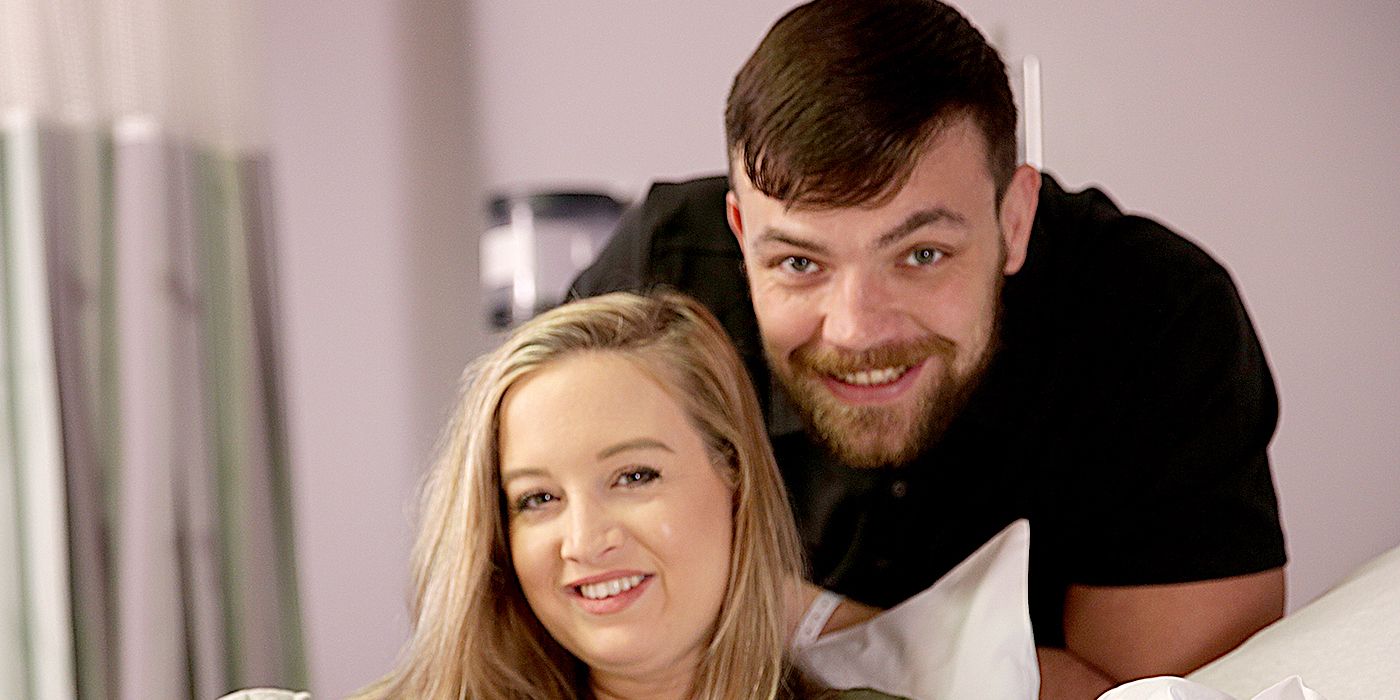 Andrei Castravet and Elizabeth Potthast Castravet announce they have joined the cast of 90 Day Fiancé: Happily Ever After? season 5. The new season is sure to be jammed pack with high volatility and drama as fan-favorite are welcomed back, this time as parents.
Now that Elizabeth and Andrei have joined the show, they will be airing with Kalani Faagata, Asuelu Pulaa, Larissa Dos Santos Lima, Colt Johnson, Syngin, and Tania Colchester who have all been confirmed earlier this week. Happily Ever After follows 90 Day Fiancé alumni around to see what they have been up to since their season ended and if they are surviving married life.
Related: Paul & Karine Join Cast of 90 Day Fiancé: Happily Ever After? Season 5
TLC decided to share clip via their Instagram to let followers have the briefest sneak peeks of one of their favorite couples. The clip shows their rustic wedding that took place with family side arguments with Elizabeth voicing that family is everything to her. Andrei admits that he currently is without a job even though we planned to go to truck driving school and at one point worked for Elizabeth's father. Fans were not surprised to hear that Andrei is concentrating on being a stay at home dad while his wife earns the paycheck. Check out the clip below:
There are still major issues between Andrei and Elizabeth's family, especially her father who feels his son-in-law is letting his youngest daughter down. Towards the end of the clip their an announcement that the American had no idea her husband would make. He also tells his wife she will ask her father for more money as he has helped them out in the past. The couple has a young daughter and looks to be in loads of financial trouble. Fans are positive they will be able to hear her family's side as last time the couple's story aired Andrei was trying to win over her sisters.
At first glimpse, the couple does not look entirely happy. Many fans are voiced their concern that Andrei had no intention to work once he came to America. They also do not like how controlling he can be towards his wife who often seems stuck in the middle between her family and husband. The new season should be very interesting as it welcomes back the top-notch alumni. Colt is shown dating a new woman while still living at home while the Tania and Syngin are both out of work, but somehow were able to move into a new house.
Next: 90 Day Fiancé: Geoffrey Calls Big Ed a Pervert, Disgusting, & a Manipulator
90 Day Fiancé: Happily Ever After premieres June 14 at 8pm EST on TLC.
Source: TLC