Animal Crossing: New Horizons – Island Entrance Design Tips
Players have gotten creative with their island entrances in Animal Crossing: New Horizons. Here are some tips for designing a memorable entrance.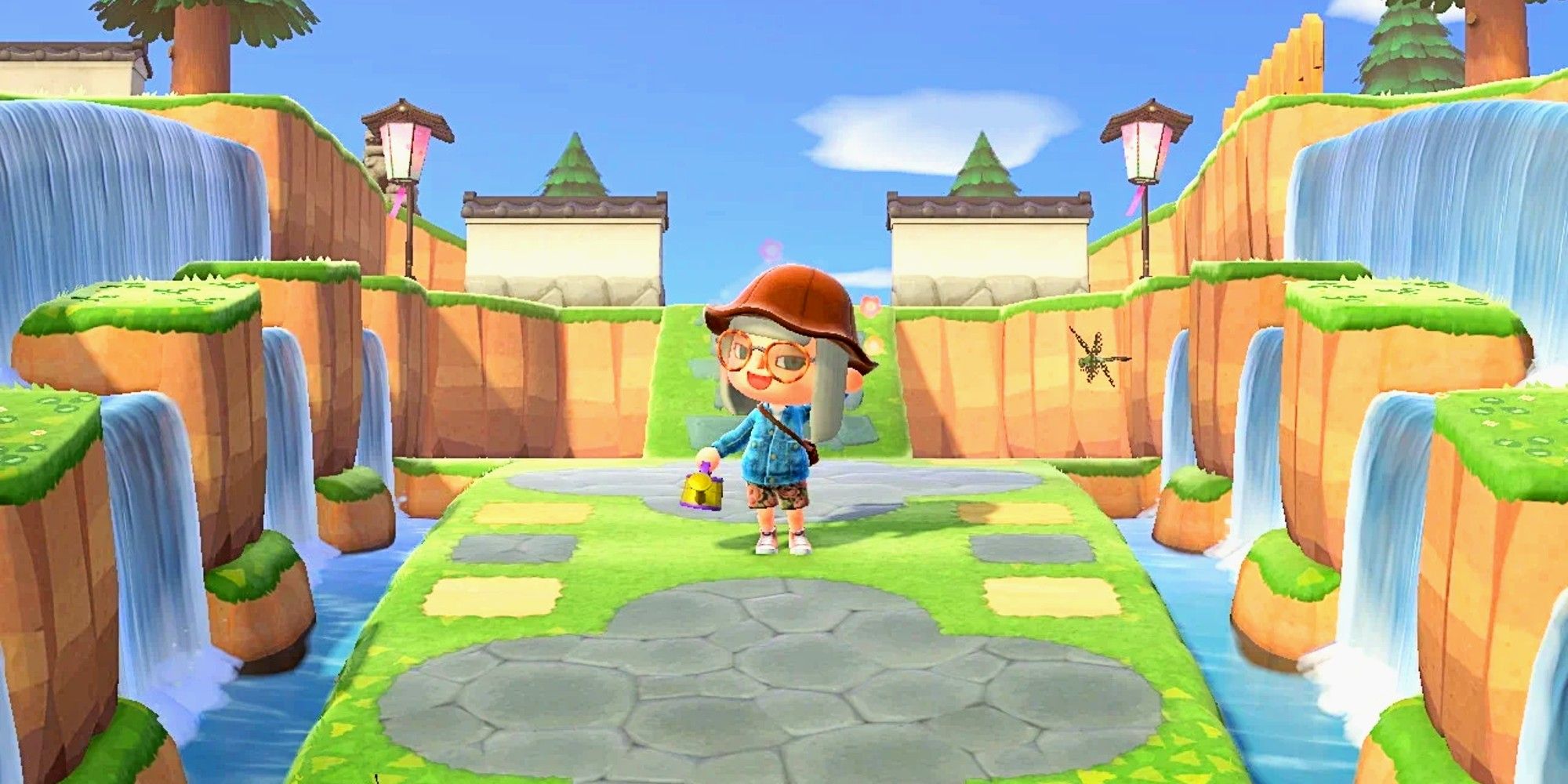 With all the possibilities for customization in Animal Crossing: New Horizons, players can create their island any way they want. Because the island entrance is often the first thing visitors see upon entering the island, players should take special care when designing it. With so many custom options, tools, and trends to try, there is bound to be something for every kind of player and every island theme.
Related: Animal Crossing: New Horizons Kitchen Design Ideas
Depending on the player's island layout, there may not be much space between the airport and the plaza, so players may not be able to create grand, sweeping entrances. However, there are still many things that can be done in a smaller space to make an impression on visitors and add to the aesthetic of the island. Here are some design tips to spark players' creativity and help them design a dynamic island entrance for their Animal Crossing home.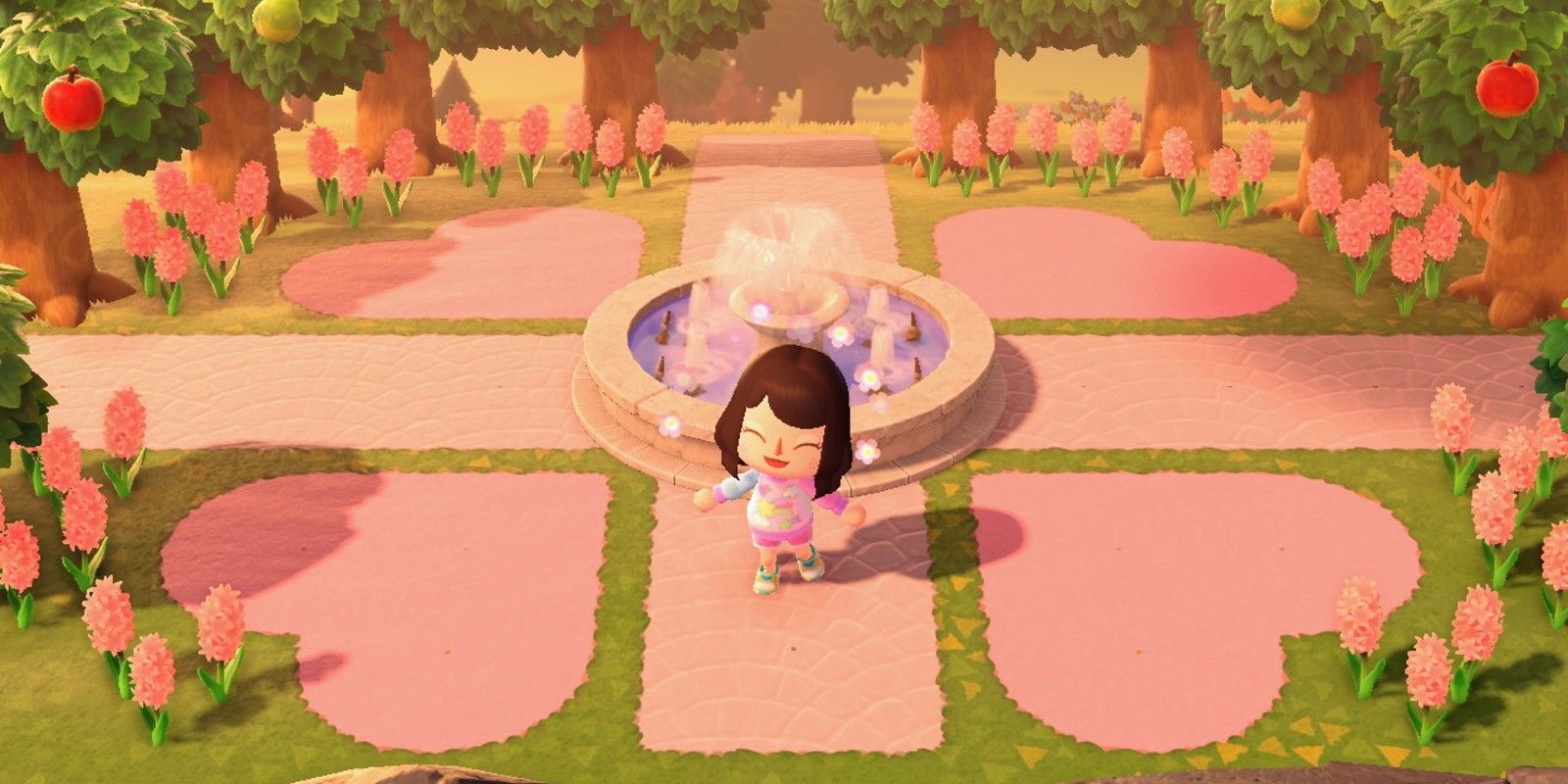 The first step to any great design is choosing a theme or aesthetic. For island entrances, this may or may not be the same theme as the rest of the island. Players should consider the space they have, whether they prefer a natural or urban look, and whether they want something grand or simplistic. All these considerations can help players gather items and plan the look and feel of their island entrance.
It is always a good idea to choose themes that complement one another if the entrance theme is different from the rest of the island. For example, if a player's island has a magical theme and feeling, they may decide their entrance should include grand castle spires or elements of Cottagecore, a popular aesthetic based on fairy tales and a romanticized view of agricultural living. If a player is looking to create an island with a village or city feel, they may want their entrance to include a park or sculpture garden to complement the style.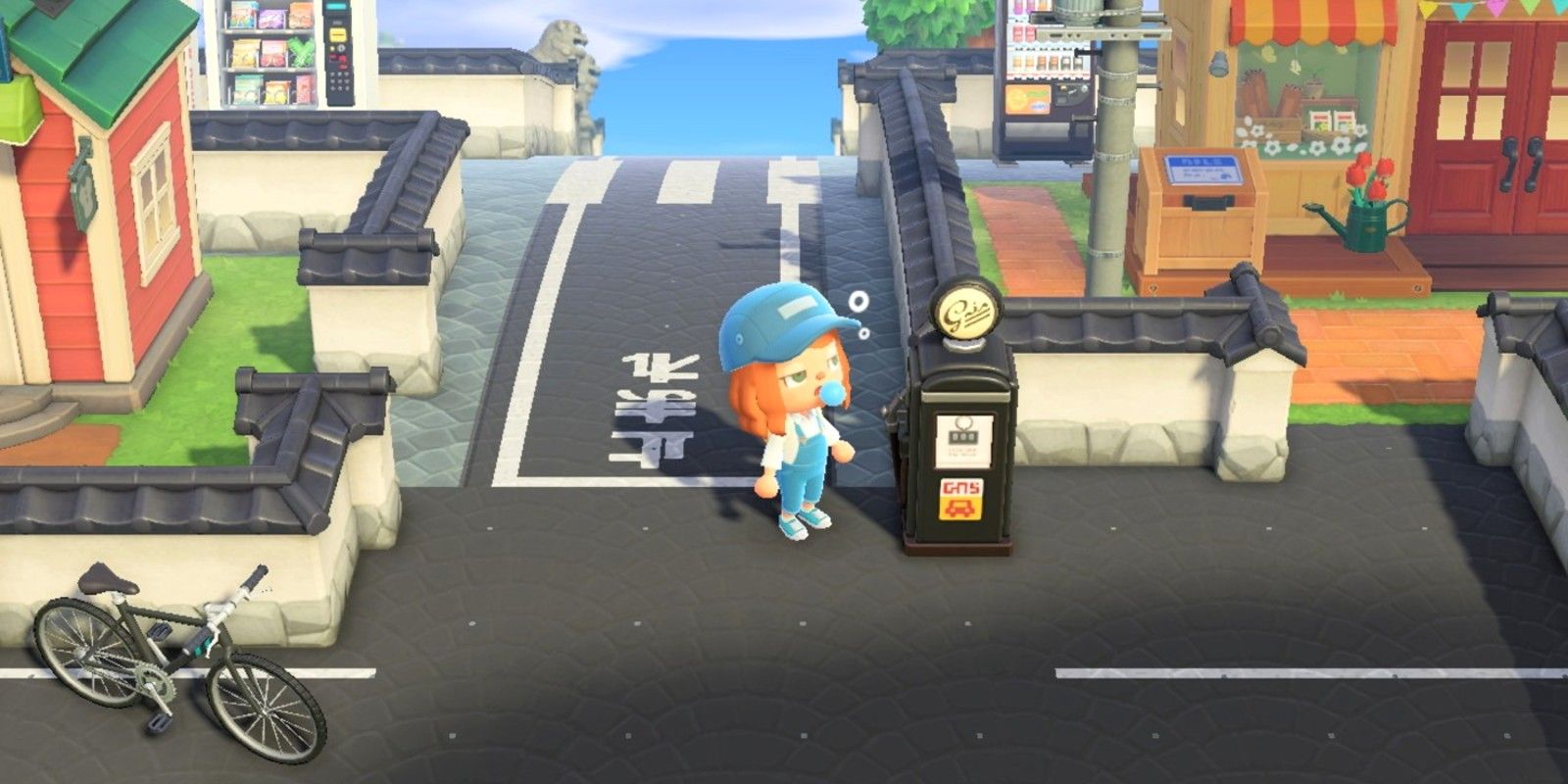 Many players in the Animal Crossing community have created island entrances based on themes and trends. These can be sometimes as specific as retro-Japanese-inspired or as broad as Zen. People tend to post their favorite themes on Twitter, Instagram, and Pinterest, so players looking to design a custom island entrance may want to peruse these posts for ideas and inspiration.
Some popular trends at the time of writing include
Sweeping entrances with large staircases or waterfalls and cliffs
Gardens or parks
Long and lit pathways
Hedge or fence mazes
Japanese-inspired
Outdoor retro arcade
Players wanting to try the latest trends should spend some time on community pages to stay up-to-date on new and creative ideas from other members of the Animal Crossing community. As trends often begin as ideas based on in-game items, players can also create their own design trends just by looking over the items they find or purchase.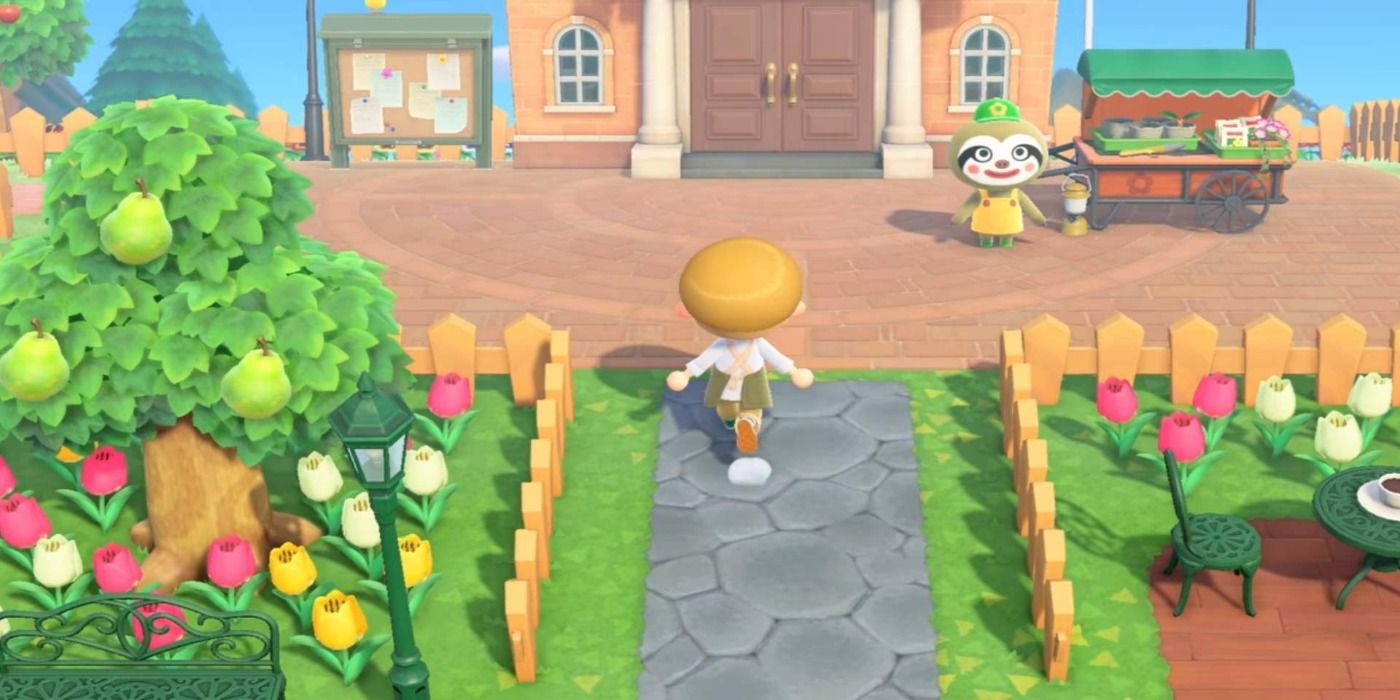 One way to make an island entrance pop is to use appropriate and strategic fencing around the area. Animal Crossing: New Horizons has fence designs in different styles that can fit any aesthetic, from urban to rural and everything in between. Players should select a fence that fits the feel of their entrance. For example, if players make their island entrance a Zen garden, they may wish to use a natural wood fence. If players are making a sculpture garden or a stone path, they may want to use the stone fence. And, if players are making an urban island, they may wish to use fencing with iron.
Players should encase areas in fencing to make an island entrance look contained and professionally designed. Apart from contributing to the aesthetic, fences set the island entrance apart from the rest of the space and add definition to its landscape. Choosing appropriate fencing and placing it strategically can help players make more dynamic designs.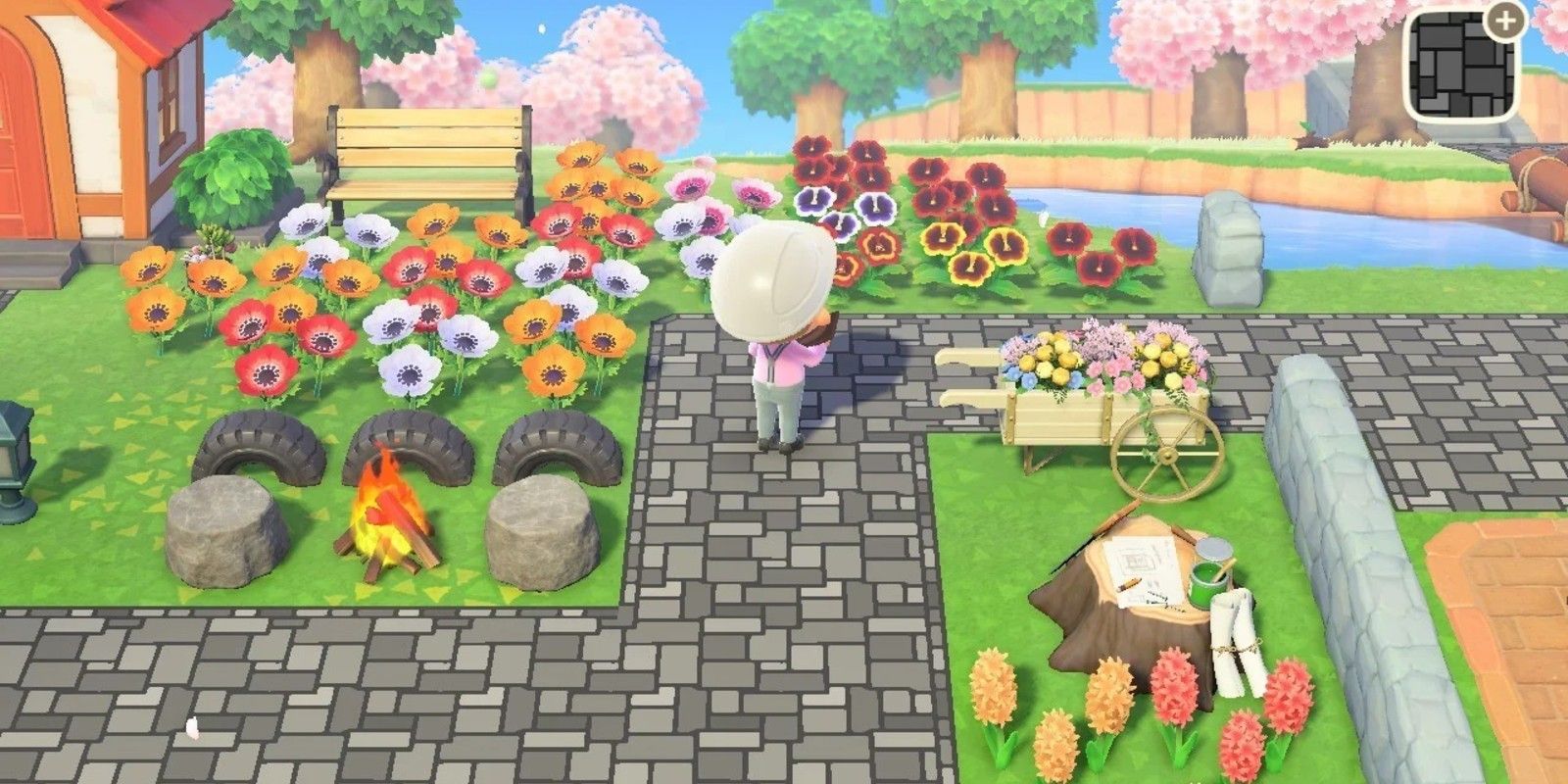 Paths, ground designs and dirt can add a more realistic, landscaped feel to any island no matter its theme. With so many custom options to choose from thanks to other creative Animal Crossing players, the possibilities are virtually endless.
While natural dirt or sand pathways contribute a natural or tropical aesthetic to an island entrance, some players may opt for a more modern, urban look using stone or brick paths. These paths may be lined with lights or sculptures for grand effects. The type of effect will often depend on a player's chosen island aesthetic.
While traditional city lamp posts seem like a popular lighting choice, players are also experimenting with ground lights for a bolder nighttime effect. Some players use their fake sculptures from Jolly Redd to create an artsy, sophisticated, and grand aesthetic, while others use crescent moons and other lunar objects to create a galaxy aesthetic.
Players should always remember to use dirt when possible, specifically around trees or under flowers to make the island appear professionally landscaped rather than wild or overgrown. Dirt lining under flowers gives the impression of intentional placement, which is often beneficial for island entrances. As these serve as visitors' first impression of an island, showing intention and care is important.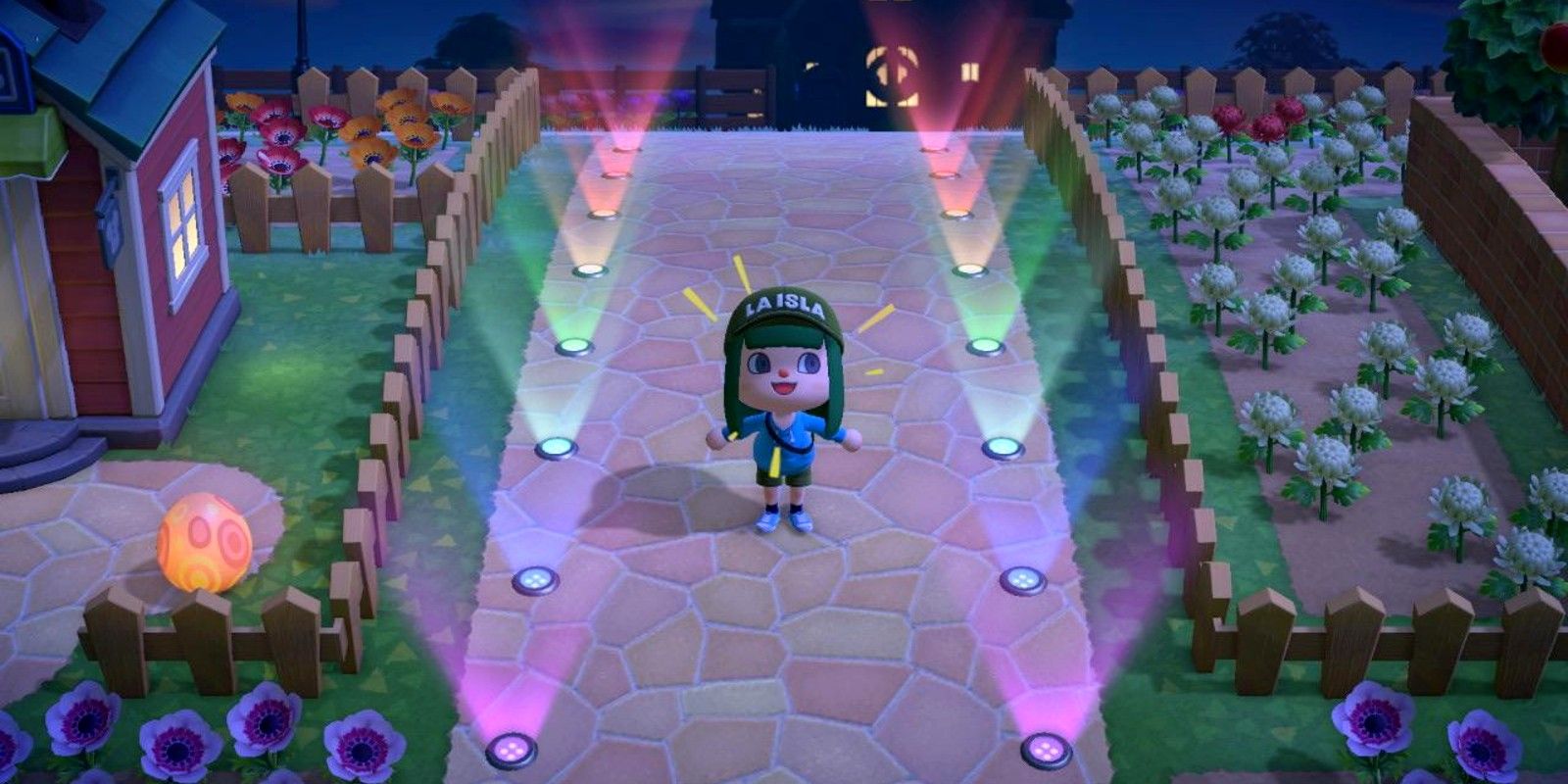 Color can help elevate an island entrance design and create desired aesthetic effects. Choosing a color scheme often comes with designing an island entrance theme. Some players have created a magic mushroom forest out of mushroom lamps in all available colors, which gives a mystical, neon glow to an island at night. Other players create rows of flower beds and build a full rainbow flower garden with a path down the center to the plaza.
For those players who seek a sleeker or more classic design, a monochromatic color scheme can often create that feeling. For example, players who use lots of stone (fences, ground path, statues, etc.) may choose another shade of gray or white for lighting.
Players may also choose a single accent color to pair with an otherwise monochrome theme, for example creating small flower plots along the path with flowers in one color or choosing one color of ground light to contrast all the stone. Players should experiment with color to find the right mood and emotion for their island entrance.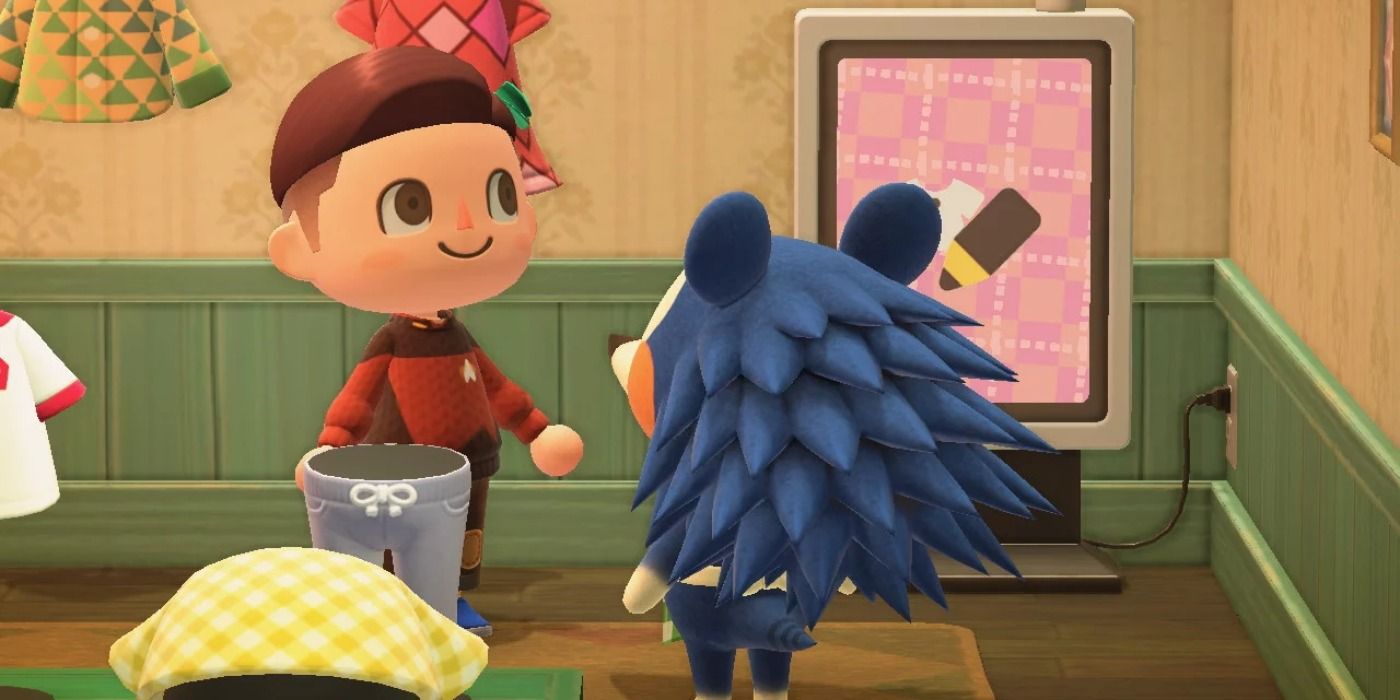 Animal Crossing players often share their creative ideas with the rest of the community, leading to island design trends that can fit almost any player's unique style.
Some players use the Custom Design Portal to create subtle and natural designs for their islands. One such option is creating or finding a small moss pattern to add to rocks and give a more natural and realistic look to them. Another option is finding a soil pattern to plant flowers on to look like true flower beds.
One of the more popular trends today has players designing a welcome sign for their island, complete with fancy lettering and patterns, using Custom Designs. This can be done using the Pattern Tool, similar to the method for creating custom photo collages. Players are even implementing their real-life art as part of these signs.
Players can also achieve this effect by tiling their entrance with characters from other properties. One player used round images of popular Sanrio characters almost like stepping stones on their island entrance. Players can display custom designs on the ground of everything from a giant Mickey Mouse center mosaic in homage to Disneyland to a path to the plaza made entirely from favorite memes. Custom designs allow players the freedom to create absolutely anything they can imagine.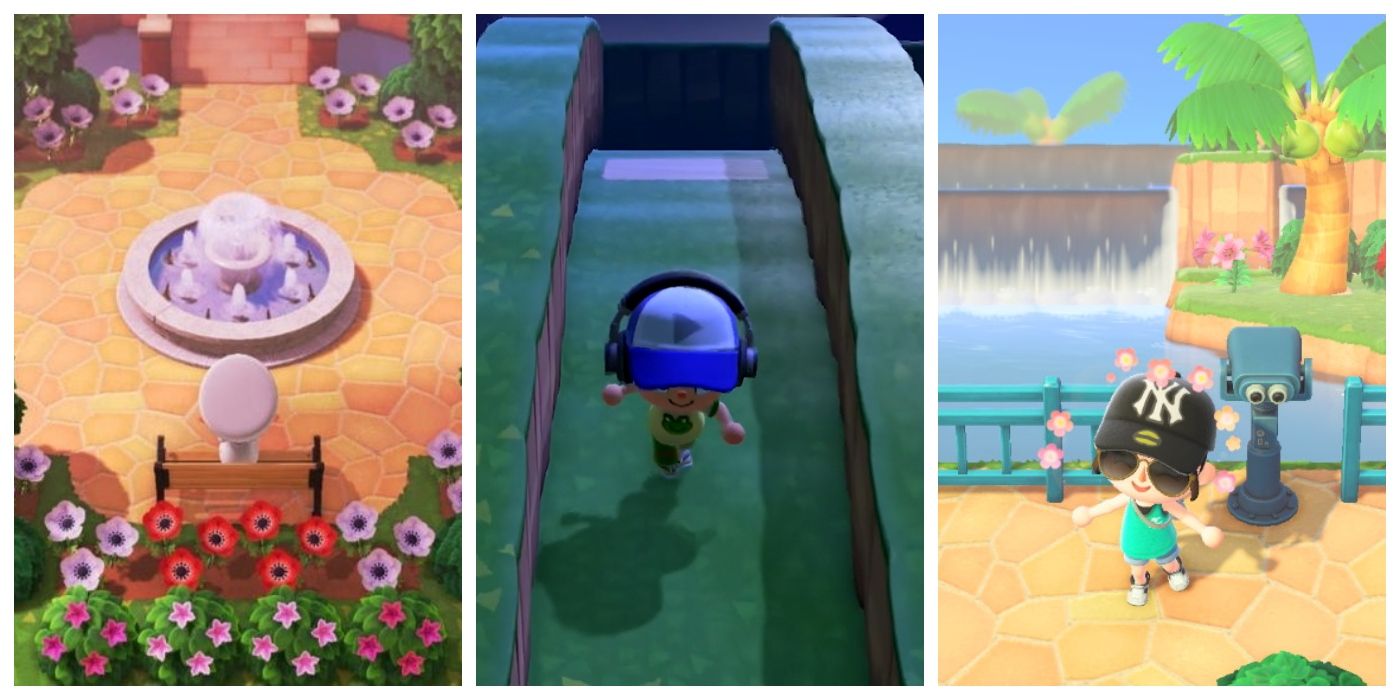 Once players unlock terraforming, a world of possibilities for landscaping open to them. Animal Crossing: New Horizons players have gotten creative with terraforming efforts, especially to make bold and dramatic statements with their island entrances.
Terraforming waterfalls and double waterfalls to create a path to the island's main plaza seems to be a favorite design trend, as it creates a sort of natural fence and pathway that always looks striking when visitors first enter the island.
Players also seem to enjoy doing other creative things with terraforming and water, making ponds and pools in all manner of shapes and styles, including hearts. This tends to work well with a garden or natural theme but can still add style to islands of any theme. Players can also create streams or ponds to line pathways using terraforming.
For a different, dynamic terraforming effect, some players are sculpting floating islands to greet visitors from the airport. These floating islands create a clear path to the main island and turn any Animal Crossing: New Horizons island into its own archipelago.
To get this effect, players use terraforming to carve out smaller islands in any shape they choose, on which they may include flower beds, waterfalls, sculptures, lights, or other features. These are connected by very thin strips of land that create a natural path to the rest of the island paradise.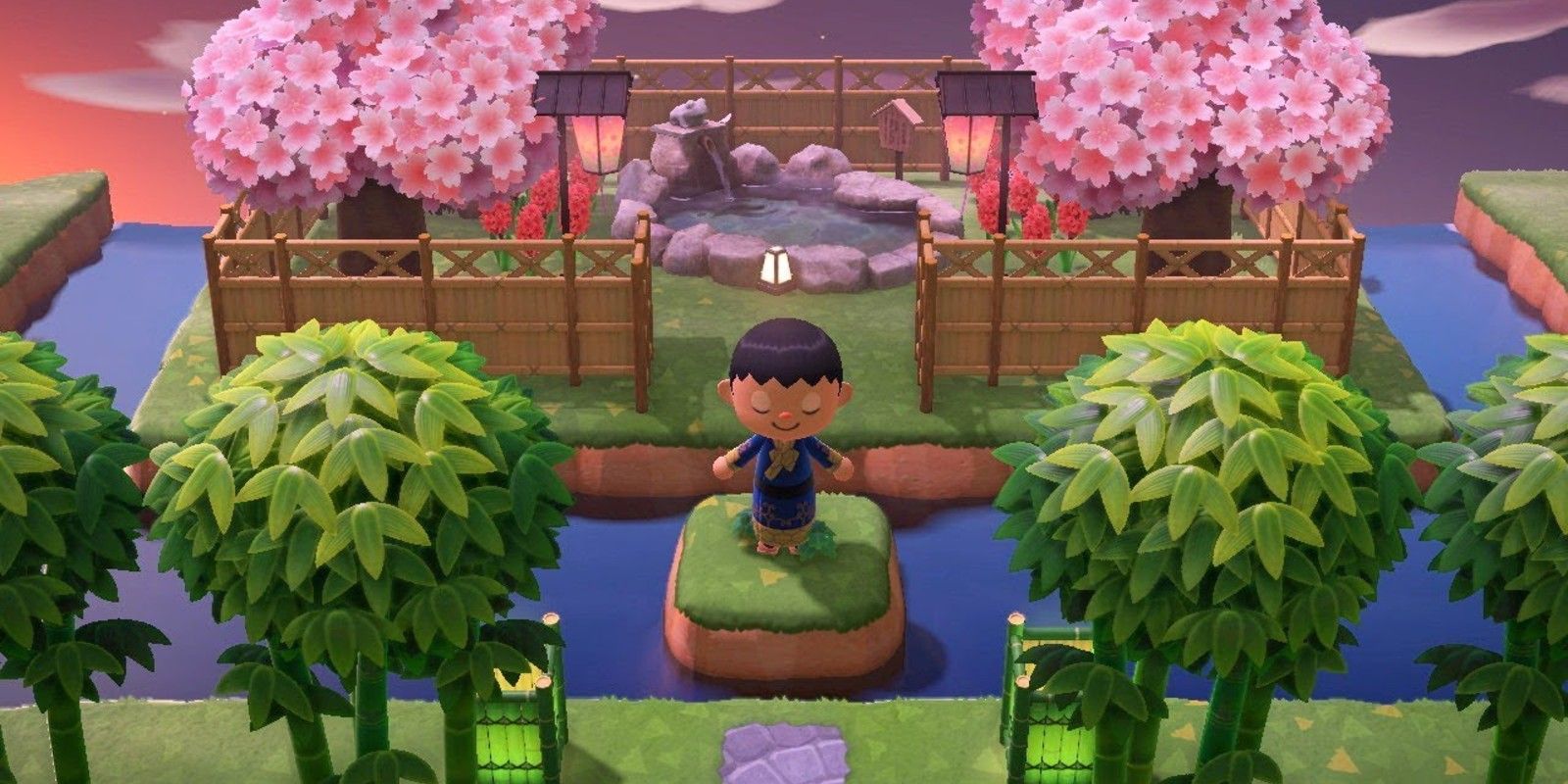 Of course, no player is limited to just one of these options. Combining design techniques can often create an even more dynamic effect and give visitors a memorable first impression. For example, players may choose to create a stone path with a single accent color and include terraformed double waterfalls as the fence. Other players may choose to create an urban theme with neon in as many colors as possible but may include a zen garden or city park with a calm color scheme as their main feature of the island entrance.
Players should always experiment with different designs and techniques in combination to best represent their style and introduce their islands. The best part of designing in Animal Crossing: New Horizons is that no design is permanent, leaving players to express their creativity in many different ways as often as they choose.
More: Animal Crossing: New Horizons - Garden Designs Tips & Tricks
Animal Crossing: New Horizons is available on the Nintendo Switch.