Avatar 2 Movie Set Photo Reveals Human Underwater Ships
Avatar 2 producer Jon Landau shares a behind the scenes image of two awesome looking ships from the movie, including one armed with a giant harpoon.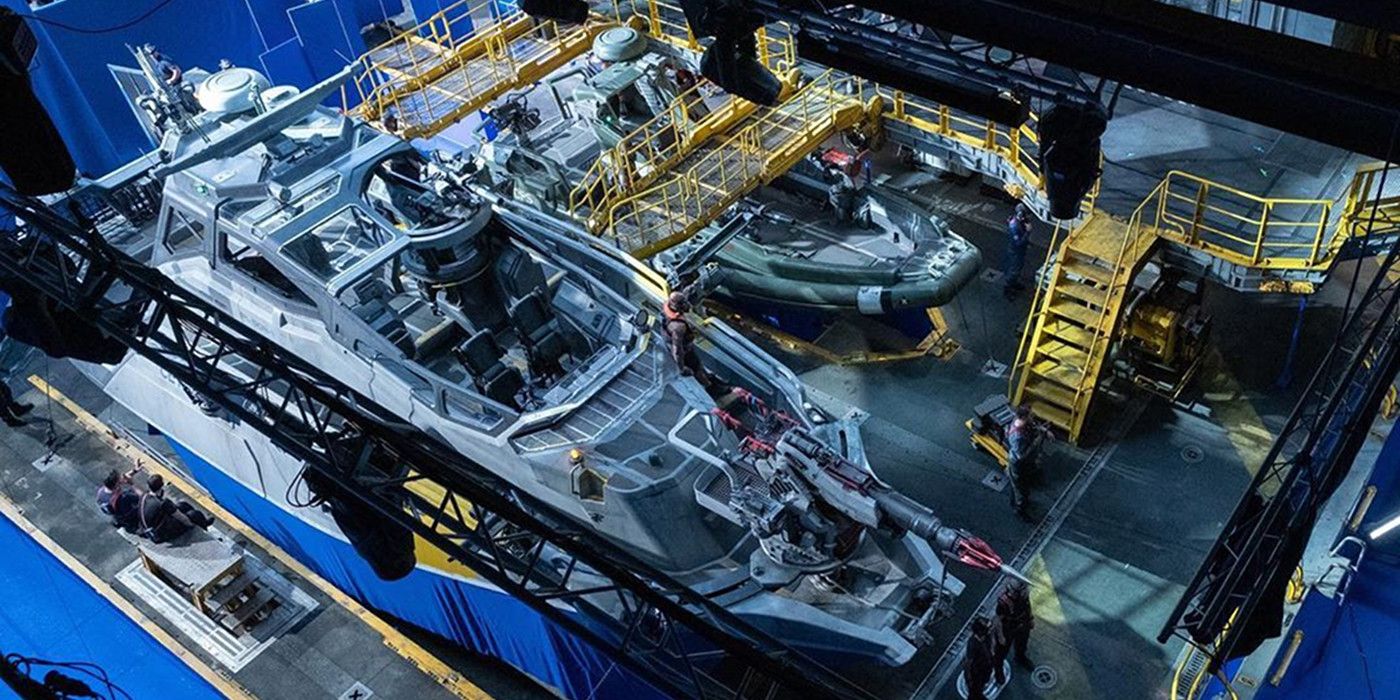 Avatar 2 set photo reveals two of the movie's awesome looking ocean-going ships. Released in 2009, James Cameron's sci-fi epic Avatar revolutionized movie making technology on its way to grossing a then-record $2.79 billion at the worldwide box office (the record was of course broken in 2019 by Avengers: Endgame).
Strangely enough though, despite its nine Oscar nominations and huge box office take, Avatar is mostly talked about today for not being talked about. But Cameron doesn't seem to mind that Avatar is largely forgotten as a pop culture entity because the filmmaker is now going ahead with not one but four sequels, with the first set to be delivered in 2021. Not surprisingly from Cameron, Avatar 2 and its sequels are once again pushing movie tech forward, as the director tackles the huge challenge of taking his performance capture cameras underwater to create a new undersea kingdom on the moon Pandora.
Related: Avatar 2 Is Resuming Production In New Zealand Next Week
As further demonstration of Avatar 2's considerable underwater element, producer Jon Landau just shared a picture of two human ships from the film. See the image in the space below: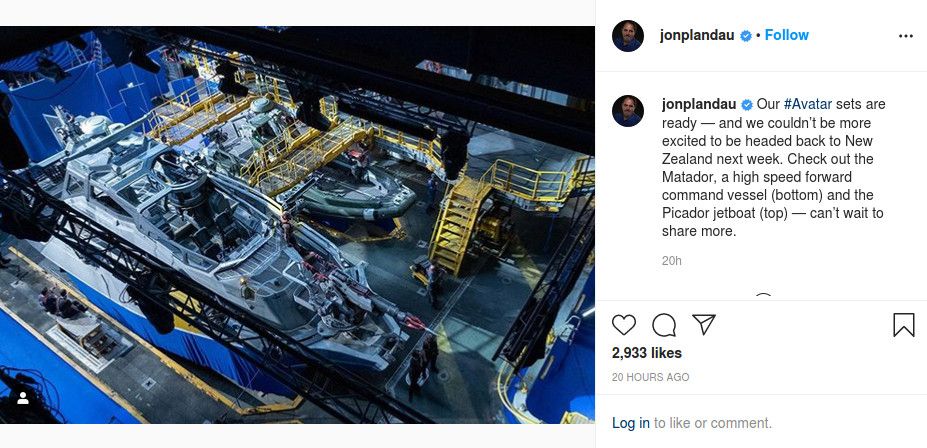 Indeed, a recent BTS photo from Avatar showed several of the movie's actors, including Kate Winslet (who knows all about hitting the water with Cameron after Titanic) in a huge tank being used to shoot some of the movie's underwater action. Cameron of course is renowned for his love of filming under the ocean after The Abyss and his documentary films on the Titanic.
It remains to be seen if audiences will flock back to theaters for Cameron's return trip to Pandora in Avatar 2, but the glimpses fans have seen so far are definitely encouraging, and Cameron's track record is largely spotless when it comes to delivering crowd-pleasing popcorn entertainment. But, there is still a legitimate question about the wisdom of committing so much time and energy to Avatar sequels when the first film has so thoroughly faded from the pop culture landscape. This time, Cameron may have truly bitten off more than he can chew (though truthfully it's never a good idea to count the filmmaker out).
More: Avatar 2 May Still Make Its 2021 Release Date Despite Filming Delay Says James Cameron
Source: Jon Landau/Instagram