Avatar: The Last Airbender Voice Cast & Character Guide
Avatar: The Last Airbender is one of the most beloved animated series of all-time, and its talented voice cast iincluded some big stars.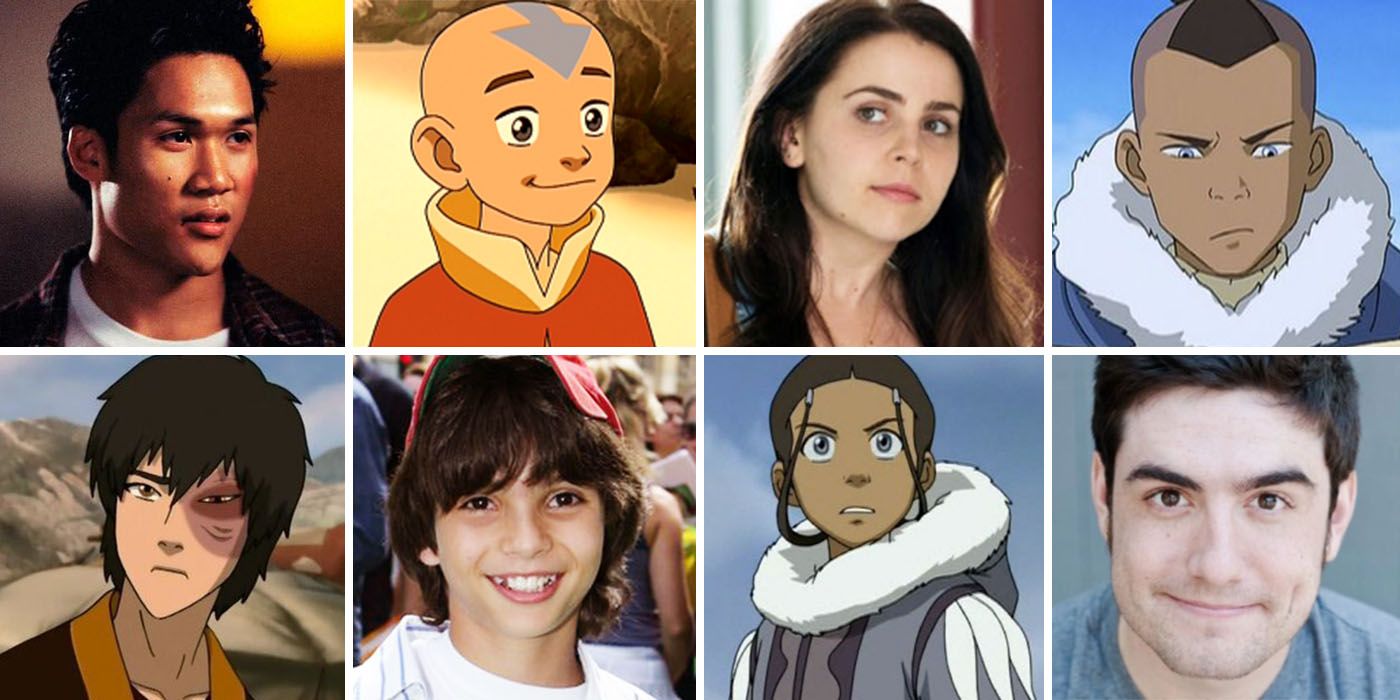 Here's a guide to the cast of Nickelodeon's Avatar: The Last Airbender, and the other movies and TV shows they're known for. First debuting on Nickelodeon in 2005, Avatar has recently been made available to stream as part of Netflix's library in the U.S.
Avatar takes place in the world of the Four Nations, in which the ability to control the elements of Water, Earth, Fire, or Air each constitute their own form of martial arts known as "bending". The Avatar alone is capable of gaining mastery over all four elements, with the series focusing on a 12 year-old monk of the Southern Air Temple named Aang, who must master each element in order to stop the Fire Nation's conquest of the world.
RELATED: Avatar: The Last Airbender Series Finale Ending Explained
Today, Avatar remains revered as one of the greatest animated series of all time. It later saw a follow-up show, The Legend of Korra, whose title character is born as the next Avatar after Aang. Additionally, Netflix is also working on a live-action reboot of Avatar. The cast of Avatar included everyone from child actors to stars of major blockbusters, and as is common for animated shows, many did voice work on the show beyond their primary roles. Here's the roundup of the major cast of Avatar and other roles they are known for.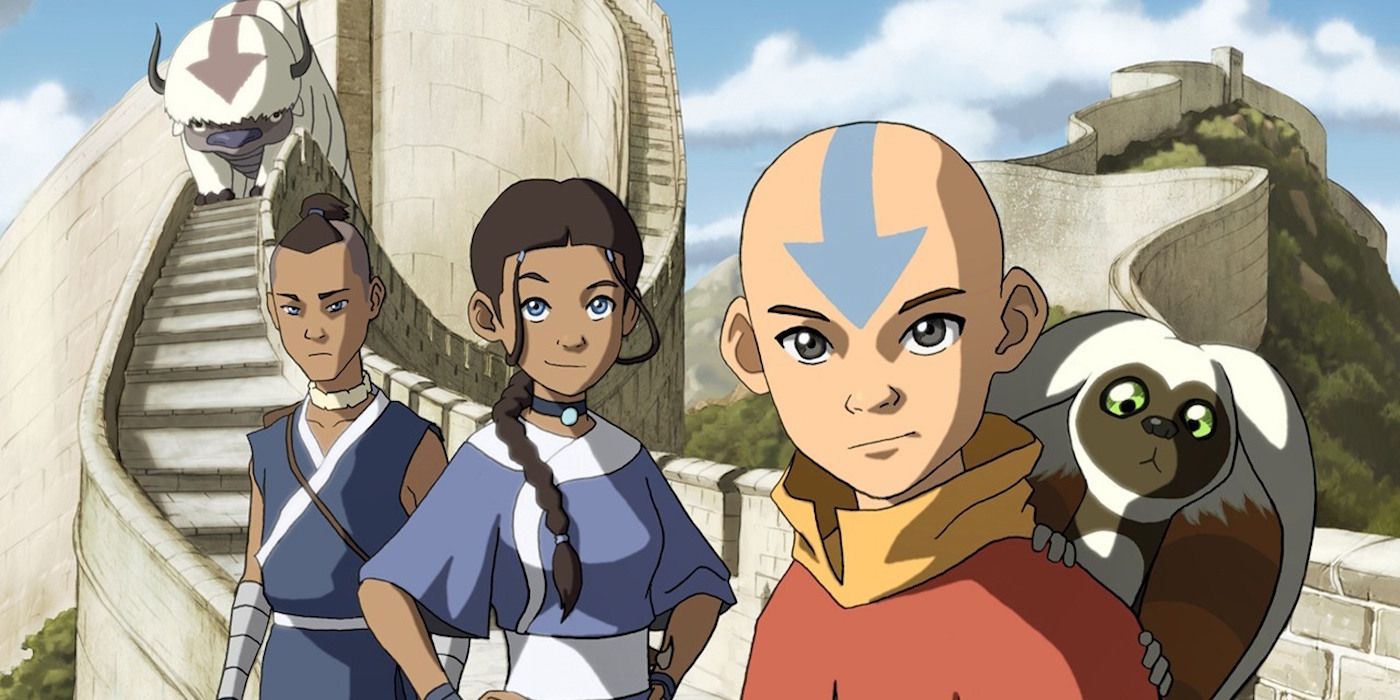 Zach Tyler Eisen as Aang - Eisen is primarily known for his work voicing the titular hero Aang in Avatar. Prior to this, he also voiced Andrew Mulligan in Little Bill and Pablo the Penguin in The Backyardians.
Mae Whitman as Katara - Whitman is known for her child acting role as Patricia Whitmore, the daughter of President Thomas Whitemore in Independence Day. She is also known for portraying Roxy Ritcher in Scott Pilgrim vs. The World and Bianca Piper in The DUFF. She voiced Aang's close ally and Waterbending teacher, and later becomes his love interest.
Jack De Sena as Sokka - De Sena joined the cast of Nickelodeon's All That in 2002, and currently voices Callum in Netflix's The Dragon Prince. He provided the voice of Katara's goofy brother in Avatar.
Michaela Jill Murphy as Toph Beifong - Murphy voiced Young Franny in 2007's Meet The Robinsons, and also voiced the young version of Toph's own daughter Suyin in The Legend of Korra. Murphy provided the voice of Aang's blind friend and Earthbending mentor on the show.
Dee Bradley Baker as Appa and Momo - A prolific voice actor, Baker's many voice roles include Commander Rex and other characters on Star Wars: The Clone Wars, along with voicing Klaus on American Dad! He provided the voice of Aang's flying bison and Team Avatar's primary mode of transportation, along with Aang's flying lemur.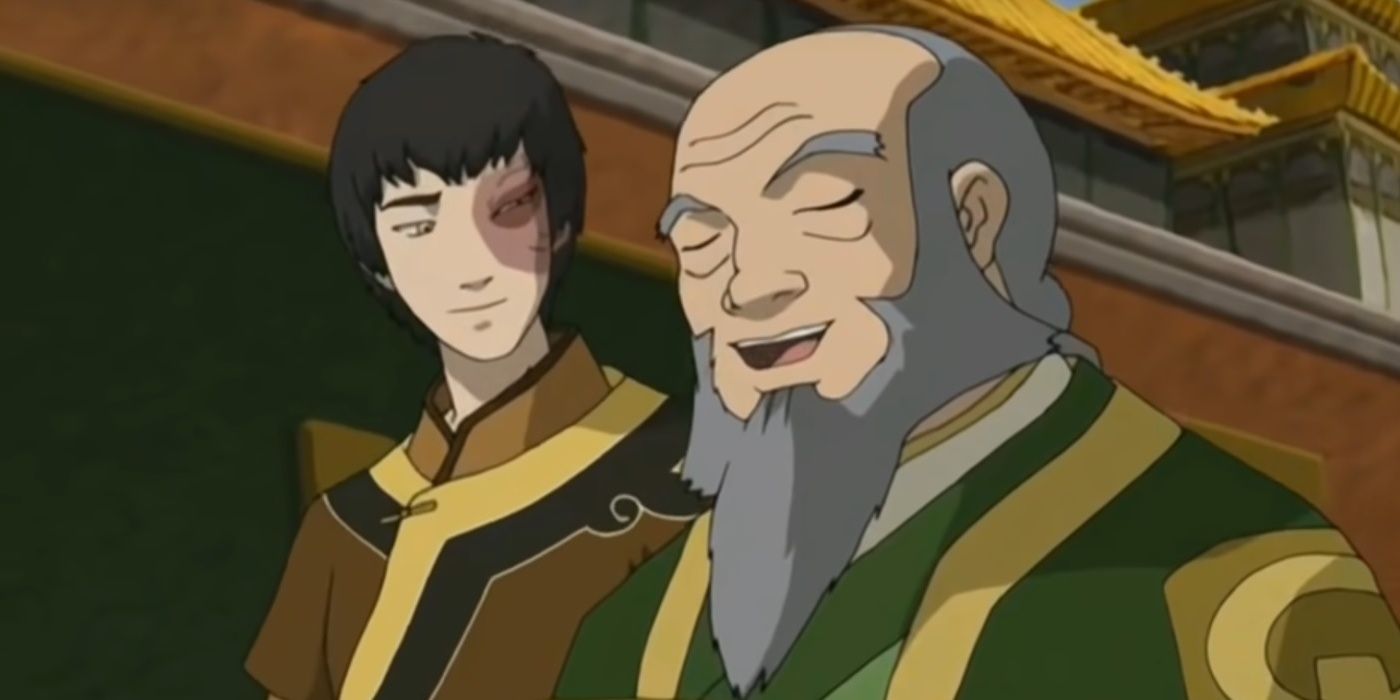 Dante Basco as Zuko - An entire generation of children knew Basco as Rufio in Hook long before Avatar, and Basco also voiced Zuko's grandson General Iroh in The Legend of Korra. He voiced Aang's one-time enemy turned close friend and Firebending teacher in the show.
Mako Iwamatsu as Uncle Iroh - Known for being credited simply as Mako, including on Avatar, his many other credits include narrating 1982's Conan The Barbarian and voicing Splinter in 2007's TMNT. In Avatar, Iwamatsu portrays Zuko's uncle and mentor, Iroh. Iwamatsu passed away in 2006, and The Legend of Korra's character Mako, voiced by David Faustino, was named after him.
Mark Hamill as Fire Lord Ozai - The world knows Hamill well as Luke Skywalker in the Star Wars movies, while his most famed voice acting role is that of The Joker in Batman: The Animated Series and many other Batman properties. Hamill voiced Zuko's father and the villainous ruler of the Fire Nation, Ozai.
Grey DeLisle-Griffin as Azula - DeLisle-Griffin currently voices Martin Prince and Sherri and Teri on The Simpsons, and recently voiced Princess Kitana in Mortal Kombat Legends: Scorpion's Revenge. DeLisle voiced Zuko's power-mad sister in Avatar.
Jennie Kwan as Suki - Kwan played Samantha "Sam" Woo on California Dreams and voiced Sotoko Hajo for the English-dub of When They Cry. She voiced the leader of the Kyoshi Warriors and Sokka's girlfriend on Avatar.
Cricket Leigh as Mai - Leigh has done voice work on a number video games like Saints Row 2 and also played Bernice in The Boys and Girls Guide To Getting Down. In Avatar, Leigh voiced Zuko's sardonic girlfriend and one of Azula's sidekicks.
Olivia Hack as Ty Lee - Hack previously voiced Rhonda on Hey Arnold! and portrayed Tanna Schrick in Gilmore Girls. Hack's role on Avatar was that of a cheerful friend of Azula and Mai.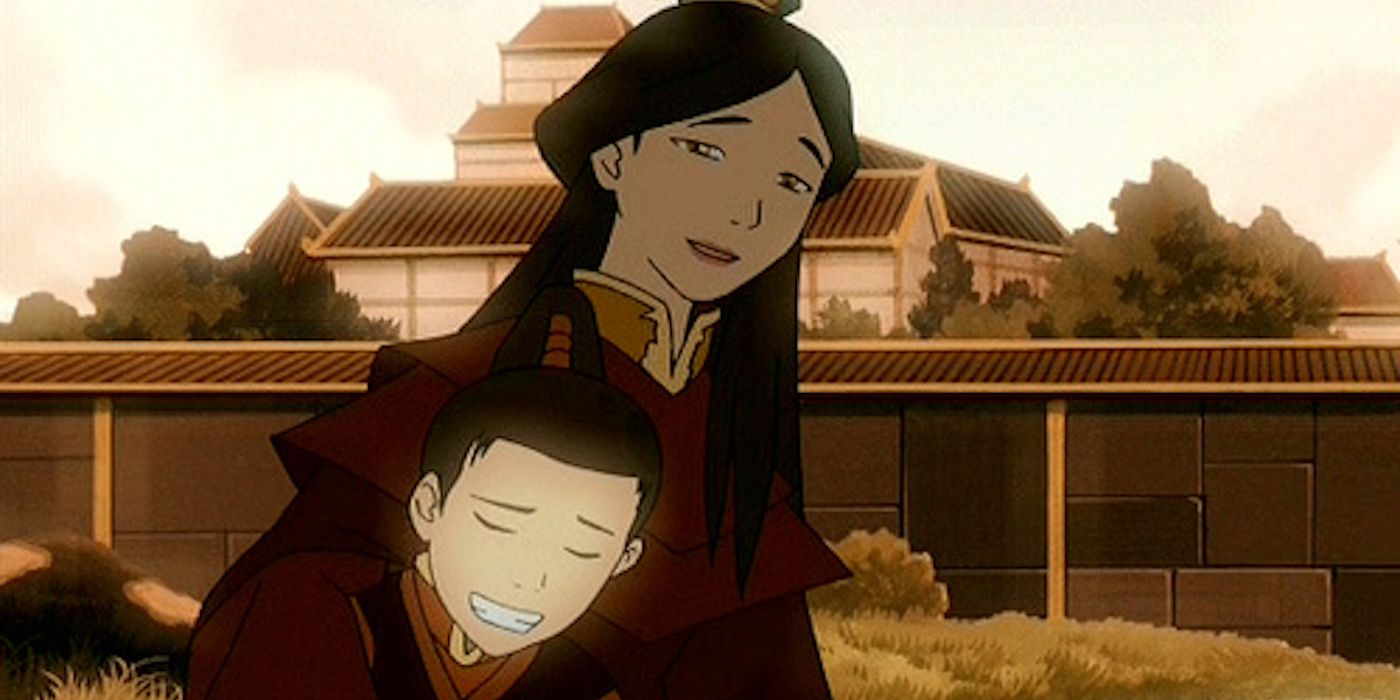 Jason Isaacs as Zhao - Voicing Zuko's major rival and a Fire Nation Naval officer in Book One, Isaacs also provided the voice of the Grand Inquisitor on Star Wars: Rebels and played Lucius Malfoy in the Harry Potter movies.
Crawford Wilson as Jet - Wilson voiced Dick Grayson in Batman: The Brave and The Bold, and portrayed Bradley Dolan in 2016's Sugar Mountain. In Avatar, Wilson's Jet held a strong vendetta against the Fire Nation.
Johanna Braddy as Princess Yue - Braddy's other credits include Lisa in The Grudge 3, and a character also named Lisa in Paranormal Activity 3. In Book One of Avatar, Braddy voiced Sokka's love interest who sacrifices her life to save the Northern Water Tribe.
James Garrett as Avatar Roku - Garrett voiced Crom in the 1990's Conan TV series, and also voiced Alfred Pennyworth in Batman: The Brave and the Bold. For Avatar, Garrett voiced an earlier incarnation of the Avatar born in the Fire Nation.
Richard McGonagle as Bato - McGonagle's voice work includes Victor Sullivan in the Uncharted games. He also narrated 2009's (500) Days of Summer and has appeared in movies like The American President. McGonagle portrayed a surrogate father figure to Katara and Sokka on the show.
Andre Sogliuzzo as King Bumi and Hakoda - Sogliuzzo's many voice acting credits include the title character in The Adventures of Puss in Boots television series and numerous characters on American Dad! Sogliuzzo's roles on Avatar included an old friend of Aang's along with Katara and Sokka's father, among others.
Michael Dow as Haru - Outside of his work on Avatar, Dow also appeared as Phil in New Suit and Jack Sprat in Ned's Declassified School Survival Guide.
Jen Cohn as Ursa - In addition to voicing Zuko's mother on Avatar, Cohn has done voice work in several installments of the Grand Theft Auto series, and also played Mrs. Weinberg in 2018's Cruise.
NEXT: Avatar: What Happened To Zuko's Mother In The Last Airbender