Better Call Saul: Every Episode In Season 3, Ranked (According To IMDb)
After a fantastic second season, the later episodes of Better Call Saul still resonated with fans, as can be seen by this ranking using IMDb scores.
Better Call Saul is beautifully written, impeccably presented, and a tale that you can't get enough of. Just like Breaking Bad, the series rides on the back of its characters. Almost all of them are complex, having interwoven storylines, and the viewers connect with them.
RELATED: Better Call Saul: The 5 Best & 5 Worst Revelations About Breaking Bad Shown In The Prequel
The show's season 3 was released in 2017, and it followed the events of a great season 2 finale, with Chuck all but ready to sabotage Jimmy's career as a lawyer. In the show's third outing, Jimmy goes a step closer to giving up his name for Saul Goodman. Without further ado, let's rank every episode from Better Call Saul season 3.
10

"Mabel" (8.2)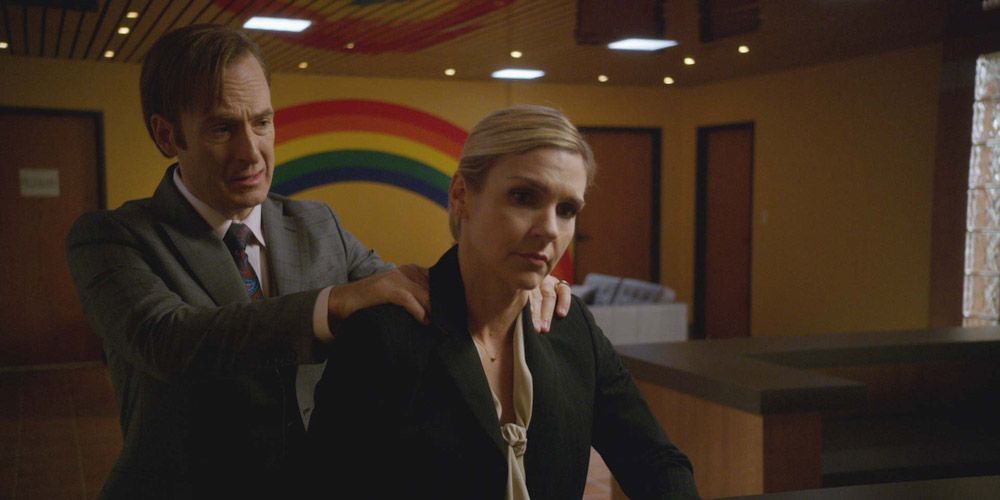 The first episode of season 3 begins just the way the first two seasons started. In a flash-forward scene, Gene (Jimmy) faints in the place he works. Back in the present, after recording Jimmy's confession, Chuck has something planned and he tells the same, Howard. Meanwhile, Mike knows his plan to kill Hector Salamanca is compromised and he sets to seek who has been keeping an eye on him.
9

"Expenses" (8.4)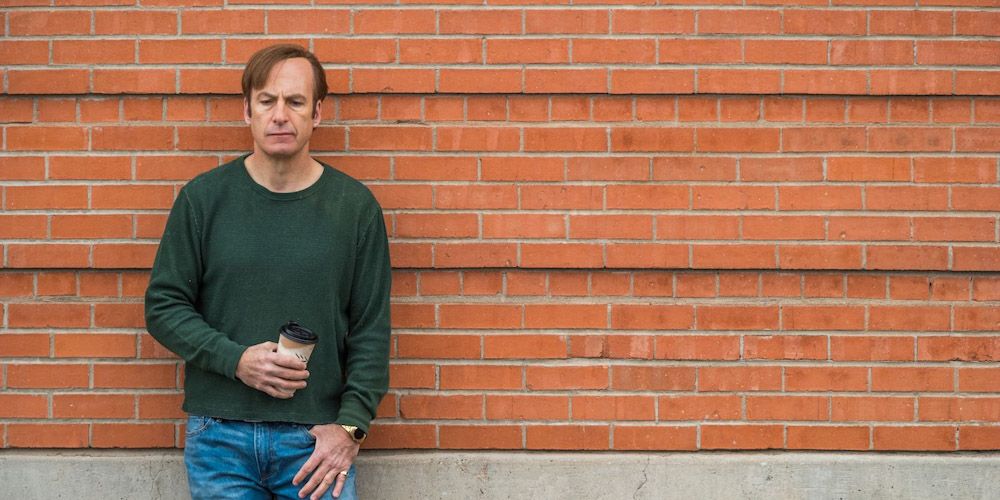 In the seventh episode of season 3, Jimmy is working for community service, picking up the waste below a highway before he joins his team at "Saul Goodman Productions."
RELATED: Better Call Saul: 5 Ways Jimmy McGill Is Different Than Saul Goodman (& 5 Ways They Are Similar)
Mike does some work for his community and refuses to help Daniel in his situation with Nacho. While meeting with Paige, Kim becomes angry because of some remarks. Moreover, Jimmy's thoughts and actions begin to make Kim, quite, uneasy.
8

"Sunk Costs" (8.6)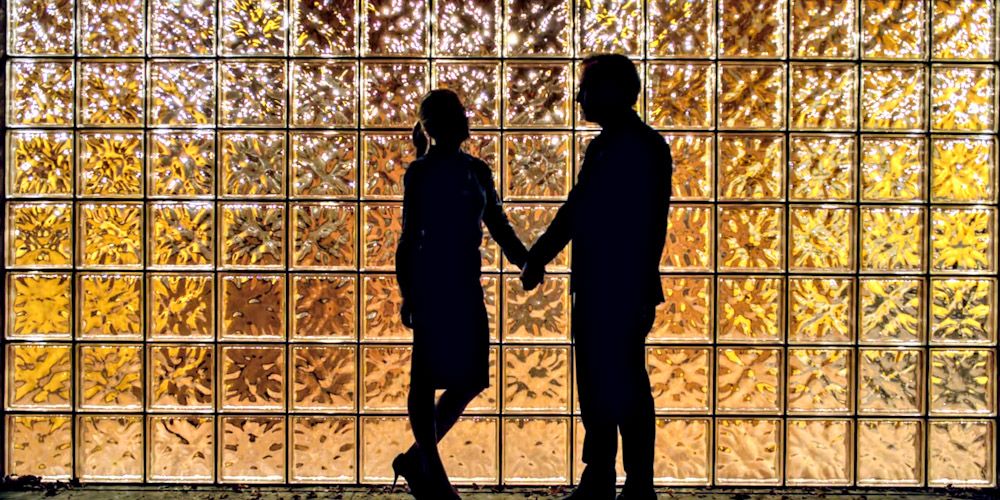 In the third episode of season 3, Chuck reports to the police about Jimmy and he gets arrested before Chuck fires Ernesto. Kim wants to represent Jimmy as his lawyer but he isn't having any of it. Meanwhile, Mike finally gets to meet Gustavo Fring who tells Mike that killing Hector Salamanca is not in his interests. Still, Mike wants to see Hector get hurt, so he instigates another plan.
7

"Off-Brand" (8.6)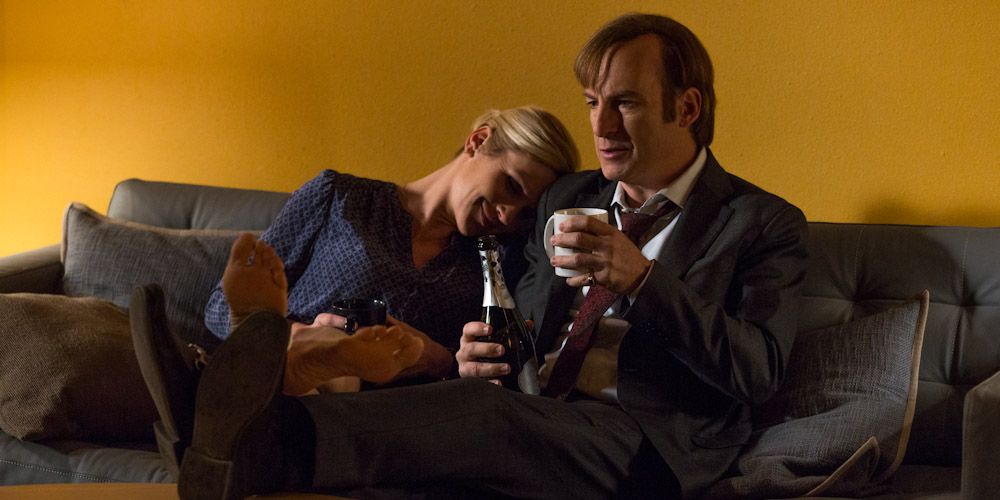 In the sixth episode of season 3, Nacho hurts Krazy 8 at Hector's discretion as he comes up short with the drug money. Jimmy's stunt against his brother Chuck succeeds as the bar suspends his license only for one year. Furthermore, Rebecca tells Jimmy a harsh truth and scolds him for not taking care of his ill brother. Nacho becomes uneasy at one of Hector's requests.
6

"Slip" (8.7)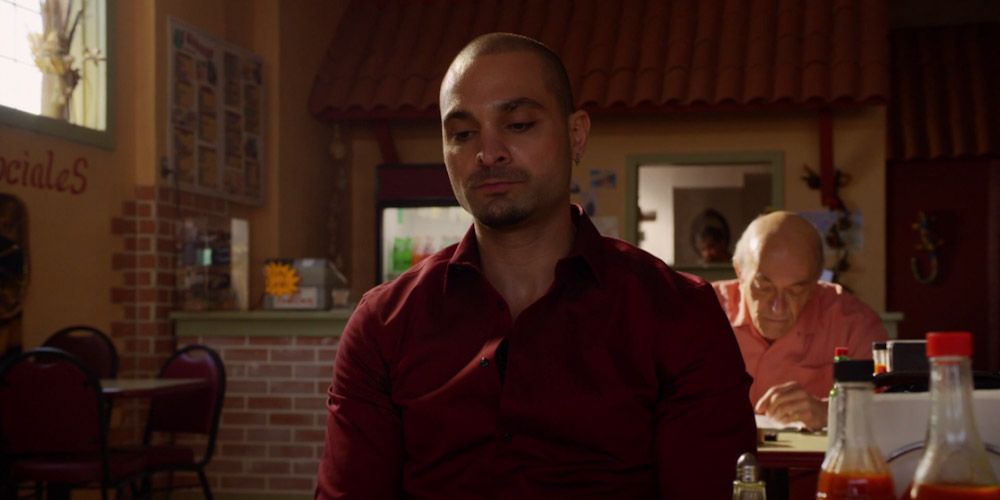 In the eight episode of season 3, Mike continues his mission Hector as he tips off the police anonymously about a certain body. Chuck is looking to get back to normal but his doctor doesn't want him to push himself. In other news, Jimmy continues his new venture and pulls off another act, while Nacho practices his skills and plans to save his family from the Salamanca's drug trade.
5

"Fall" (8.7)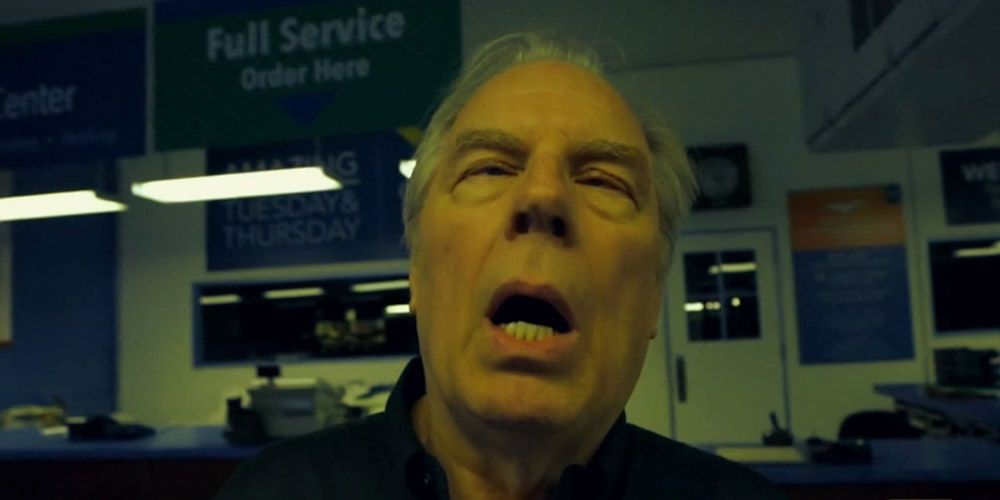 In the penultimate episode of season 3, Jimmy takes another look at the Sandpiper Crossing case, as he tries to convince Irene to take the deal offered. Mike makes the required arrangements to be hired by Gustavo Fring as a Security Consultant. Howard and Chuck deal with the consequences of hiding something very important, while Gus meets with Hector in a remote location. Furthermore, Kim gets to meet a new client on Kevin's recommendation.
4

"Sabrosito" (9.0)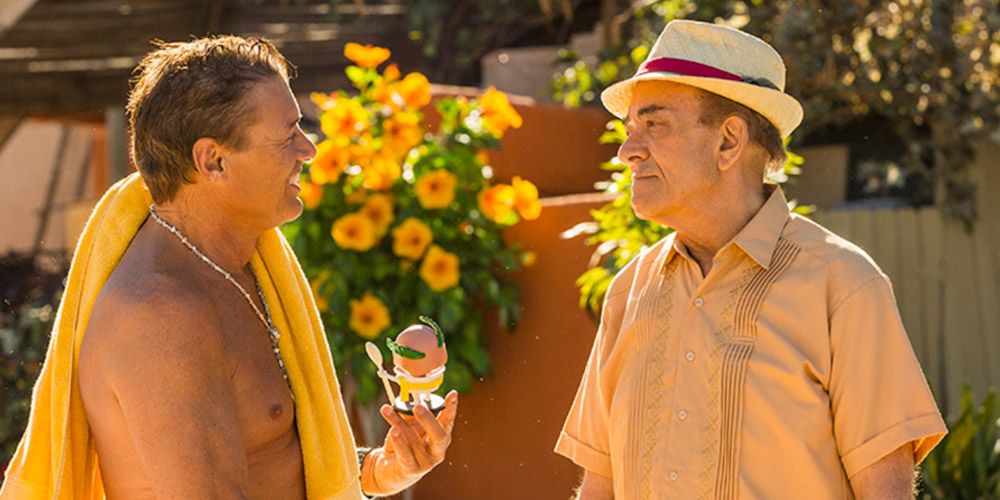 In the fourth episode of season 3, a flashback scene reveals just how angry Hector was when Gus' operation first began. Back in the present, Mike ensures that the DEA finds what they are looking for, which angers Hector as he makes his way to Los Pollos Hermanos.
RELATED: Better Call Saul: The Most Memorable Scene From Each Of IMDb's 10 Top-Rated Episodes
Meanwhile, Jimmy hires Mike for another inside job, to get information on certain things concerning him.
3

"Witness" (9.1)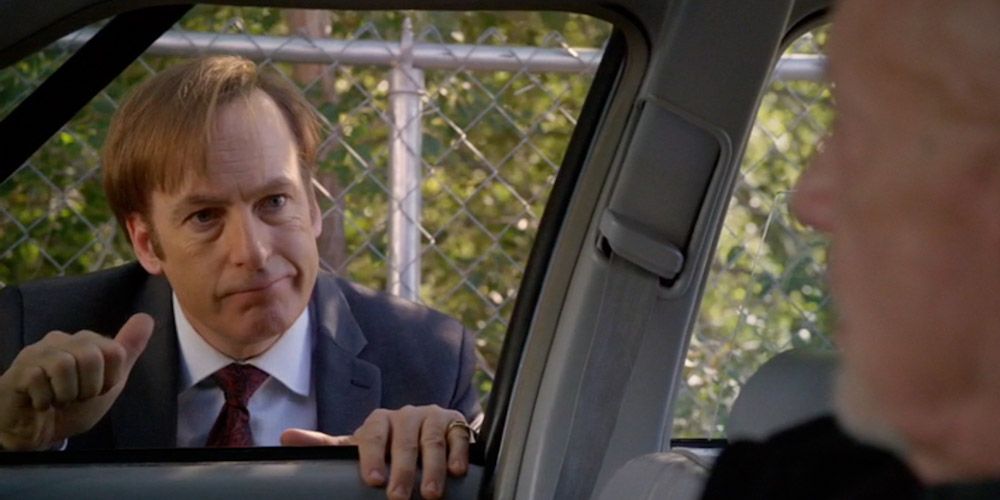 In the second episode of season 3, Mike continues his investigation as the viewers get to see Gus' restaurant — Los Pollos Hermanos — for the first time in the series. Jimmy and Kim continue the renovation of the Wexler McGill office and find themselves an assistant. Moreover, this time, Mike hires Jimmy to do an important job. The episode ends with Jimmy being stunned by a revelation from Kim regarding what Chuck might be planning to do.
2

"Lantern" (9.2)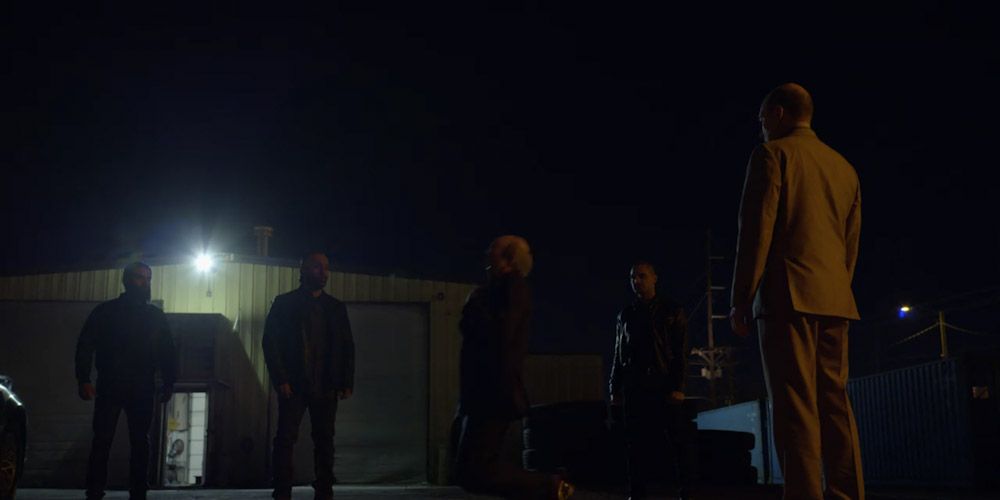 In the season 3 finale, Kim is admitted into a hospital after her accident as a worried Jimmy makes his way over. Chuck threatens to sue HHM but Howard takes care of the situation and announces Chuck's departure from the firm, even though he doesn't like it. Hector visits Nacho and his father as a tense situation results in an awkward conversation. Jimmy makes his way to Chuck's house to apologize but is absolutely stunned to hear what his brother has to say. Moreover, Jimmy continues his schemes to make Irene settle. The episode ends in an extremely sad scene.
1

"Chicanery" (9.7)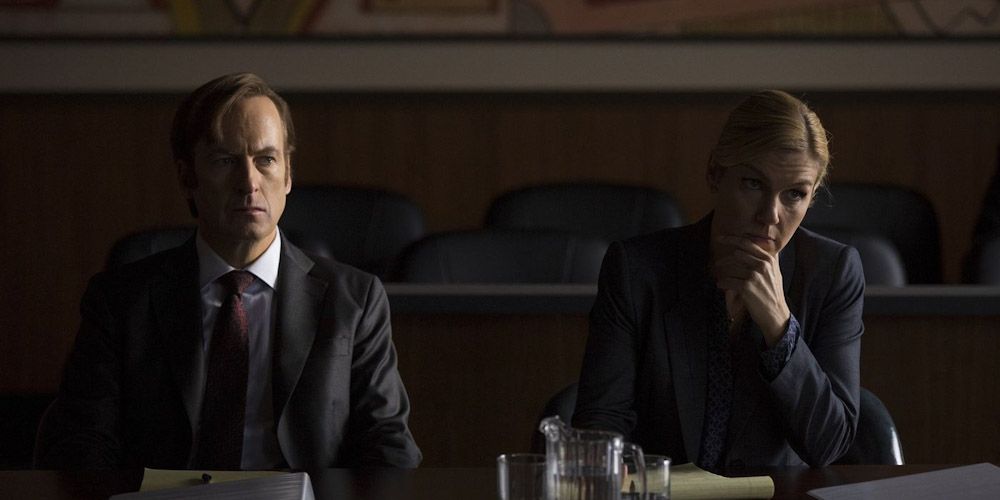 In the fifth episode of season 3, a flashback scene takes the viewers back to when Chuck tried to patch things up with Rebecca, only for the evening to end abruptly. Back in the present, Chuck prepares to testify against Jimmy despite Howard suggesting otherwise. Jimmy calls Rebecca to the hearing so that she can see "what's what." One of Jimmy's tricks works as Chuck is embarrassed in front of everyone during the testimony and he begins an incredible rant that takes everyone aback. This episode is considered one of the best in the entire series.
NEXT: 10 Lawyer TV Shows To Watch If You Like Better Call Saul