Big Flower Fight: Who is Kristian Griffith-VanderYaucht?
Kristen originally came on to Big Flower Fight as a highly successful florist in the industry. He offered contestants knowledge in plants and business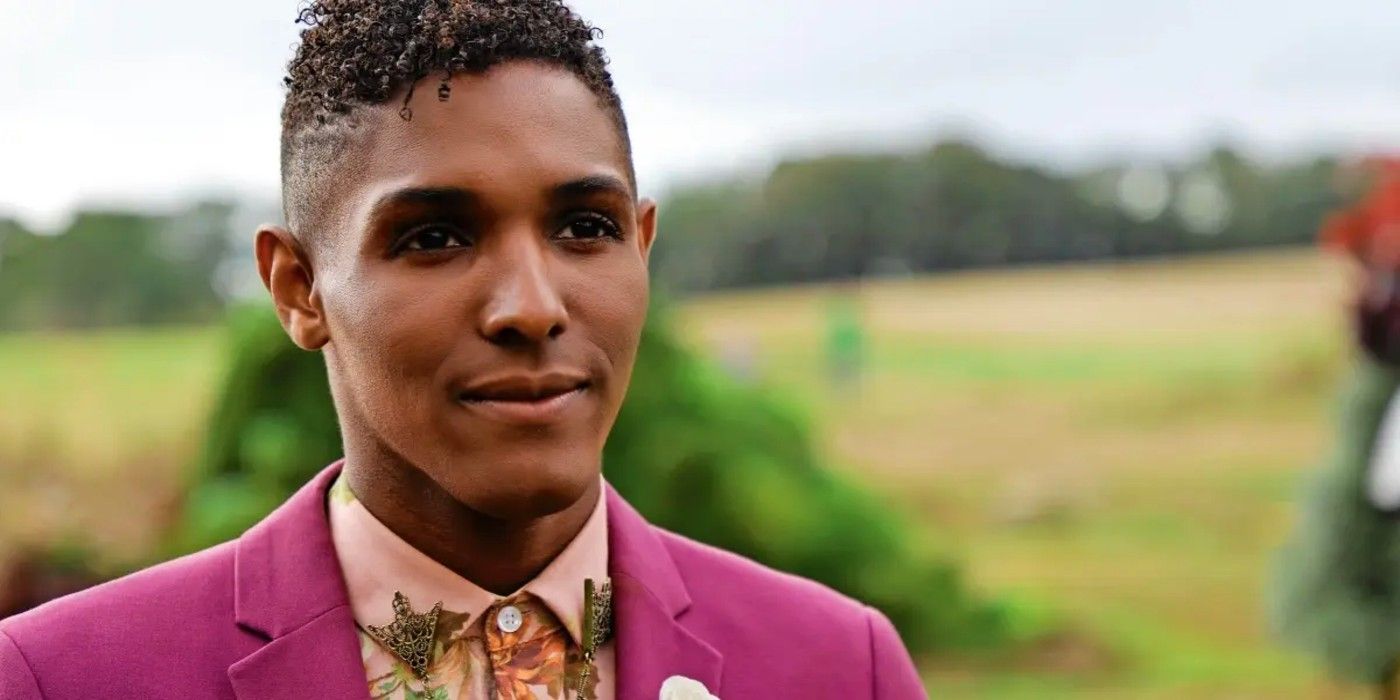 Big Flower Fight is the newest reality competition that features seasoned artisans utilizing their honed crafts to create floral masterpieces. Likewise, the show recruited their own floral master sculptor, in Kristen Griffith-VanderYacht, to judge the rag tag group of flower connoisseurs who appeared on the show.
Kristen added to one of the many exuberant elements on the series. He emphasized to the contestants in each competition that he wanted to see colorful extravagance in their garden sculptures. The contestants learned quickly that what Kristen really was looking for is an exuberance of floral color exhibited within their designs. Being the master sculptor that he is, Griffith-VanderYacht was tasked to create the baseline example sculptures for each of the competitions. These projects ranged from a garden sculpture rendition of Kristen's dog to extravagant floral masterpieces, such as his purple flowered dress. With clear cut talent as a sculptor and florist, Kristen has a highly esteemed background in the industry.
Related: Who is Nadiya Hussain from Netflix's Nadiya's Time To Eat
Kristen originally grew up in Detroit and honed his floristry craft tending to his mother's garden. While gardening, Kristen claims to feel "rooted in something very true to [himself]." In 2011, Kristen turned his passion for flowers into a wildly successful business. He currently runs the company Wild Bloom Floral which is based out of Seattle. Wild Bloom creates extravagant floral arrangements for weddings, events, and workshops. The company has even catered for the wedding of famous actress Julianne Hough.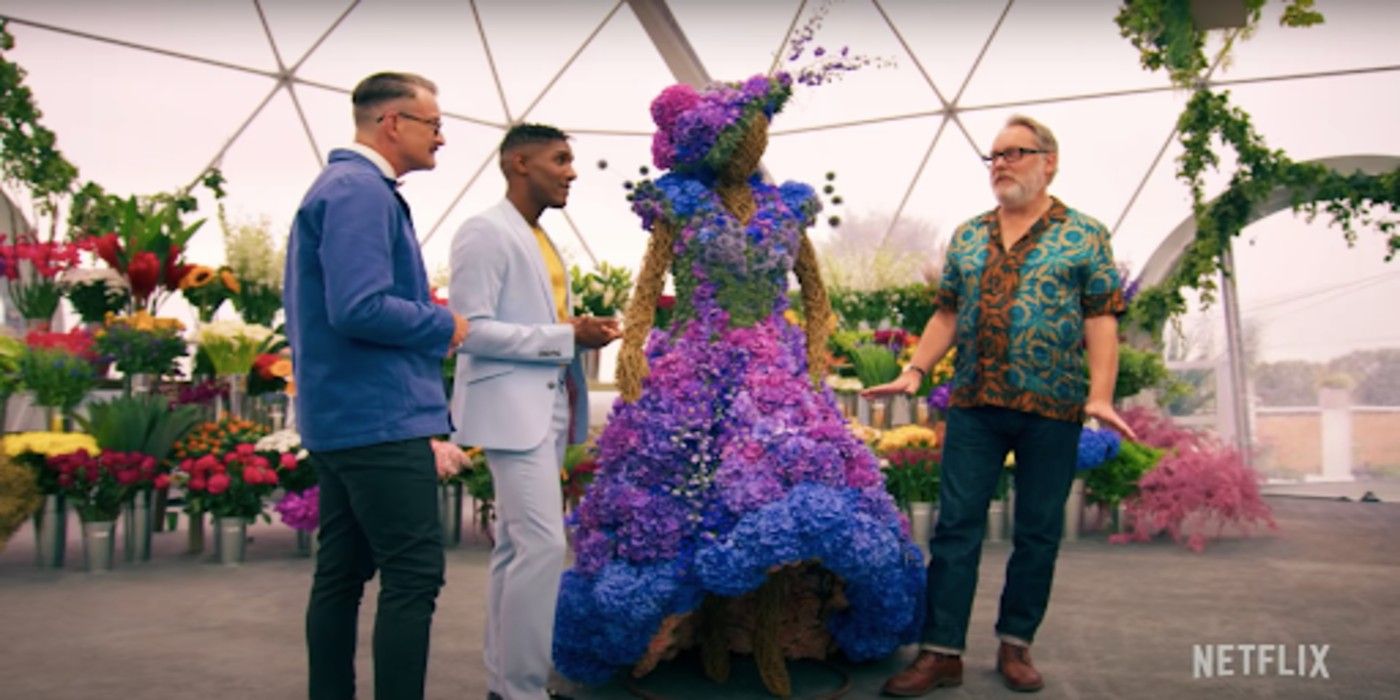 Kristen was originally chosen as the show's lead judge due to his success in the floral industry. Originally, it is rumored that the show reached out to Kristen via Instagram direct messages. Kristen claims to have received the initial message to appear on the show while dropping off his adopted baby boy at day care. He states to have immediately pulled into a Starbucks parking lot, "Because they have that good WiFi, and you can't mess around with WiFi. I didn't even know what I was auditioning for. Then I heard back maybe two weeks later, they're like, 'Okay, we would like you for this project.' And I was like, "Well, what's the project?" And they're like, 'It's for Netflix.' And then my wig blew off." Much like his business Kristen's Instagram is a floral masterpiece and it's likely probably blew the producers "wigs off" as well. He posts frequently showing off beautiful floral arrangements and catered events of which his business has amplified.
Since appearing on the show, Kristen is now enjoying a celebrity status that has not only catapulted his fame in the florist industry but also his business. Kristen's flowers have been featured in major publications such as Martha Stewart Weddings, The Knot, Traditional Home Magazine, and Good Morning America. Most notably, his flowers for the Julianne Hough wedding were featured on the cover of People Magazine. As a judge on the show he states that he hoped to set a good example for other upcoming florists hoping to make it in to the industry. Fans can check out more of Kristen Griffith-VanderYacht on the artistic, new gardening show Big Flower Fight.
Next: Nadiya's Time to Eat: The Great British Baking Show Champion Nadiya Hussain Stirs It Up on Netflix
Source: Oprah Magazine