Black Widow Theory: Taskmaster Could Help Set Up Black Knight
Black Widow's villain Taskmaster could help set up Kit Harington's role as Black Knight in Eternals by taking inspiration from the Ebony Blade.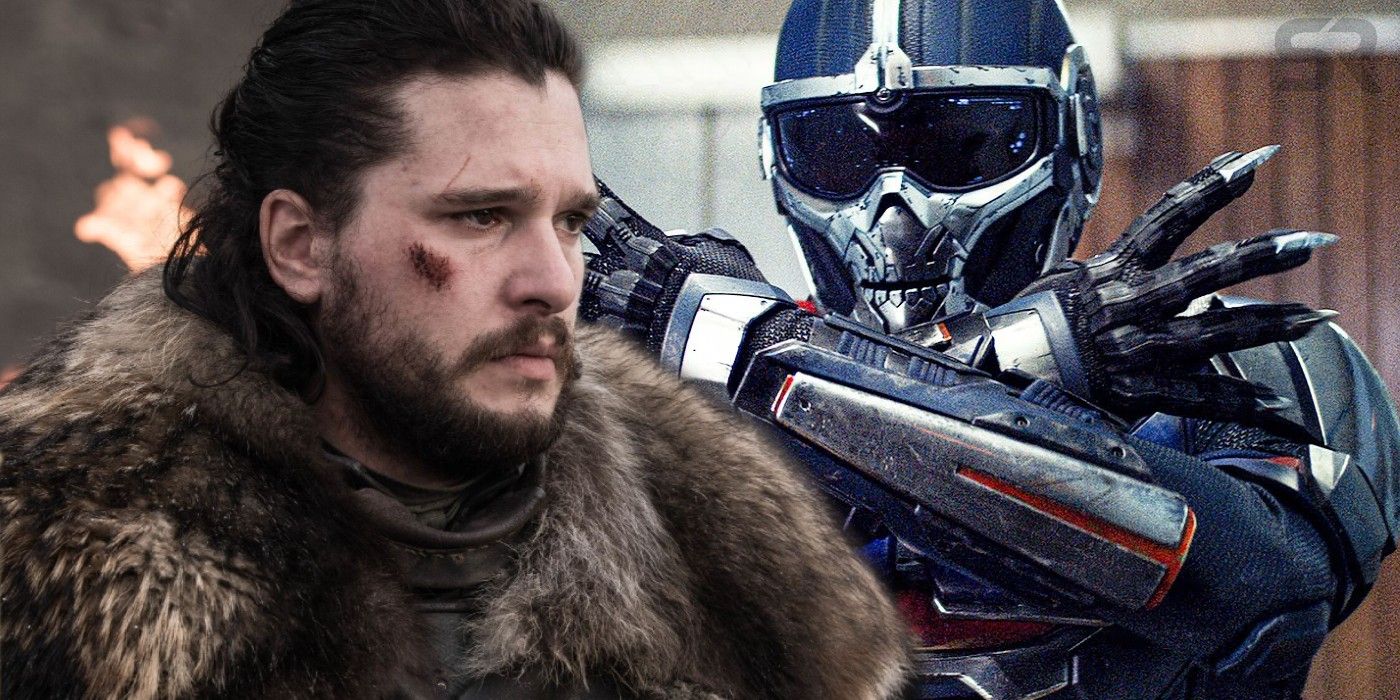 Kit Harington's Black Knight from Eternals could be set up in Black Widow with the help of the film's main villain, Taskmaster. The beginning of Phase 4 of the Marvel Cinematic Universe may now be a few months away after coronavirus forced Marvel to delay the release of Black Widow, but there is already a great deal of information available about Scarlett Johansson's solo film. The MCU prequel will explore Black Widow's life after Captain America: Civil War as she is reunited with her Russian family and faces off against Taskmaster.
Although Taskmaster is a new villain for the MCU, the trailers for Black Widow indicate the character is tied to Natasha Romanoff's past. With multiple points in the MCU timeline in play, it is expected that Black Widow will provide new seeds for the future while tying into the past. This is especially true with Taskmaster, who can mirror any physical ability or fighting style. The trailers for Black Widow already have shown Taskmaster borrowing from Captain America with his shield, Black Panther with his claws, and Hawkeye with his bow and arrow. But, Taskmaster will also have a sword in the movie that could be tied to the MCU future instead of the past
Related: MCU Theory: Black Widow Sets Up Russia's Avengers
There aren't any signature swords in the MCU at the point in time when Black Widow is set, but that will change in 2021 with the release of Eternals. The upcoming Marvel movie will introduce Kit Harington as Dane Whitman aka Black Knight, who is almost always featured with the Ebony Blade due to a magical connection. Even though Eternals takes place after Black Widow, there is still an opportunity for Marvel to connect the films through Taskmaster and Black Knight. In the comics, Taskmaster's sword and fighting style with it are copies of the Ebony Blade and Black Knight. This same connection could be maintained in the movies and give all of Taskmaster's weapons links to other characters in the MCU, with the specifics of such a tie able to play out in multiple ways.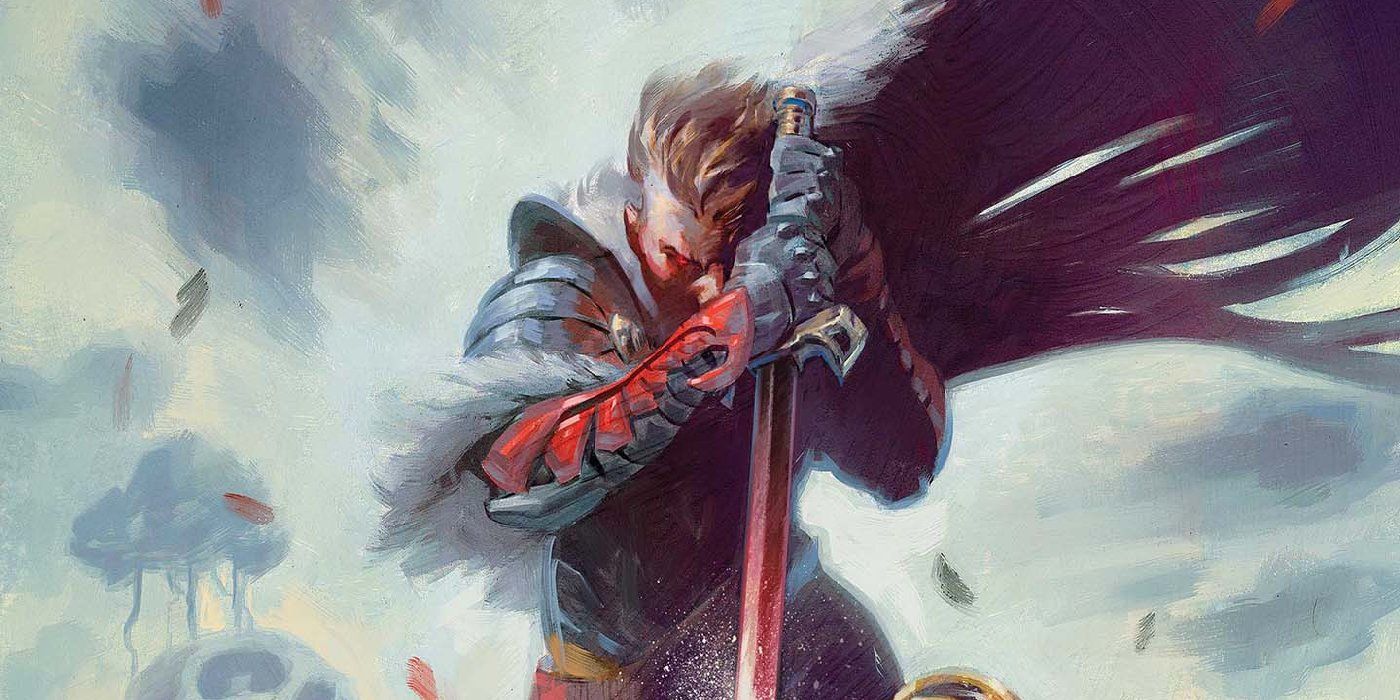 If Taskmaster is linked to Black Knight, there are two different paths that the MCU could take to make this possible. Although Dane Whitman is the version of Black Knight who will be in Eternals, he was not the first to hold that mantle or the Ebony Blade in the comics. His ancestors had the sword for generations so it is possible that Taskmaster was able to study a previous version of Black Knight. The comics also originally featured Black Knight as a villain, so it is conceivable that Taskmaster might have even worked with someone wielding the Ebony Blade in the past. The other option for Black Widow is to reveal that Dane was already Black Knight prior to 2016, with Taskmaster potentially able to study his moves through security footage as he is shown doing with Black Widow in one of the trailers.
In either scenario, Black Widow could then have substantial implications for Black Knight and Eternals. The film could reveal a legacy for Black Knight that Dane now has to follow in, which would help shape his arc in Eternals and beyond, or make him a veteran superhero. The possibility of the latter would mean there could be multiple years of Dane suiting up before meeting the Eternals, while the former also opens the door for other versions of Black Knight to appear in the MCU's past. In fact, that could even be shown further since Eternals will span thousands of years. And in addition to being great pieces of world-building, this small connection would be just one example of how Black Widow is shaping Marvel's Phase 4.
MORE: Black Panther 2's Villain Should Be Eternals Hero Black Knight