Boruto Finally Explains Jigen's Real Identity AND The Truth About Karma
Boruto: Naruto Next Generations has now explained two of its biggest mysteries: the true nature and identity of Jigen, and the purpose of Karma.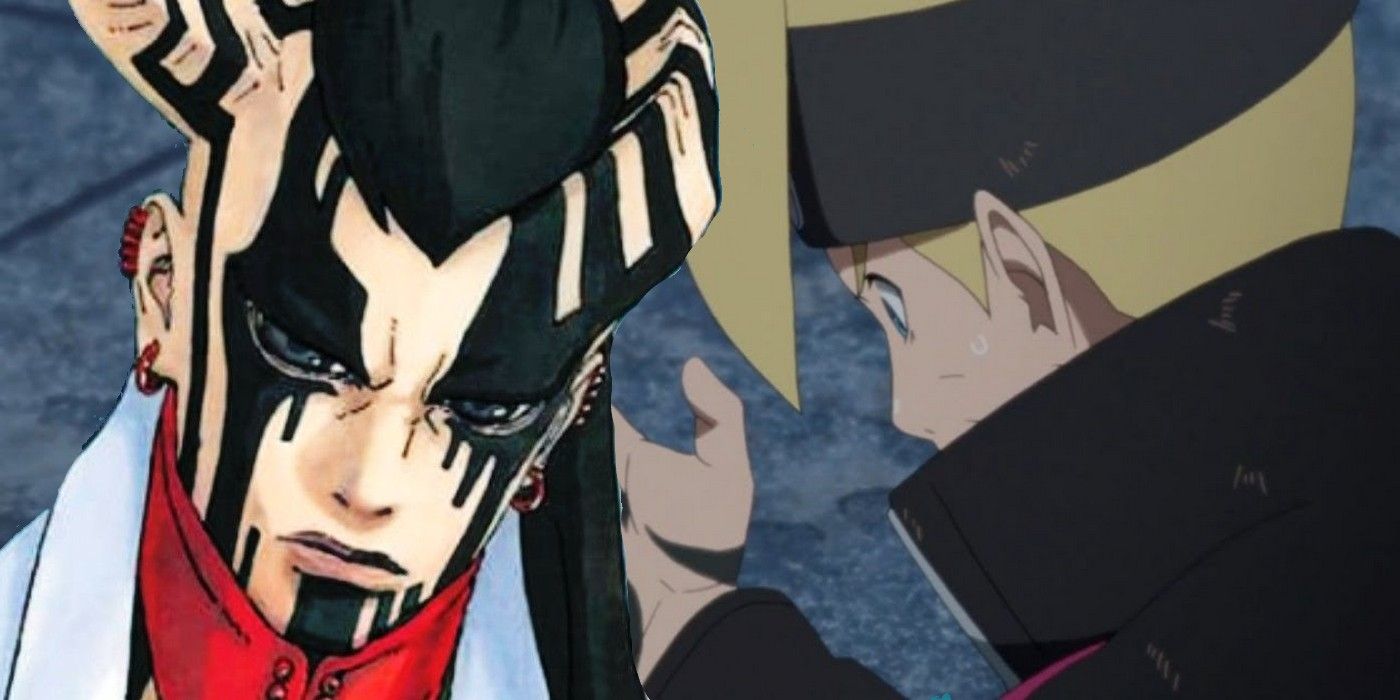 Boruto: Naruto Next Generations has finally explained two of its biggest long-running mysteries. While the Boruto sequel anime has been airing for several years, most of that content is filler material, and many consider the true beginning of the story to be the introduction of a villainous group known as Kara - something the TV series is only just approaching. The Boruto manga, however, has continued to develop Kara, revealing them as a cabal of tech-powered ninja intent on developing a "vessel." This vessel is actually a boy named Kawaki (the same character glimpsed in Boruto's apocalyptic flash-forward), and when Konoha village grants Kawaki asylum, they clash directly with Kara for the first time.
A shroud of mystery was cast over Kara's leader, the formidable Jigen, but the villain was eventually revealed to be a previously unseen member of the Otsutsuki clan named Isshiki. Nevertheless, many gaps in Jigen's story and intentions remained, and there was a big question mark over his involvement with the strange Karma power. This ability Jigen forced upon Kawaki, and Boruto was granted the same markings after his battle with Momoshiki Otsutsuki. At times, Karma hinders the boys, but it has also granted great strength by absorbing any chakra-based jutsu an opponent throws at them. As with Jigen, much remained unknown about Karma, but Boruto's latest chapter fully explained both.
Related: Naruto & Gaara's Identical Backstories Explained
Konoha village recently welcomed a new guest in Amado, a defector from Kara who was only too happy to spill Jigen's secrets. Amado confirmed that Jigen is Isshiki Otsutsuki, but the full details are perhaps not what readers would've expected. Confirming what Sasuke had assumed, Jigen came to Earth as the partner of Naruto's main villain, Kaguya Otsutsuki. The pair had a falling out (the cause of which remains vague for now) and Kaguya defeated Isshiki almost to the point of death. Greatly weakened, Isshiki found the nearest living person -  a monk called Jigen. The villain used the last of his remaining strength to shrink down Ant-Man style and entered Jigen via his ear. Feasting off his pious host, Isshiki was able to replenish his chakra and gradually took over Jigen's body until he was fully in control of the monk. Since Jigen was chosen at random, however, he is hardly suitable to contain the power of an Otsutsuki, and this is where Karma comes into play.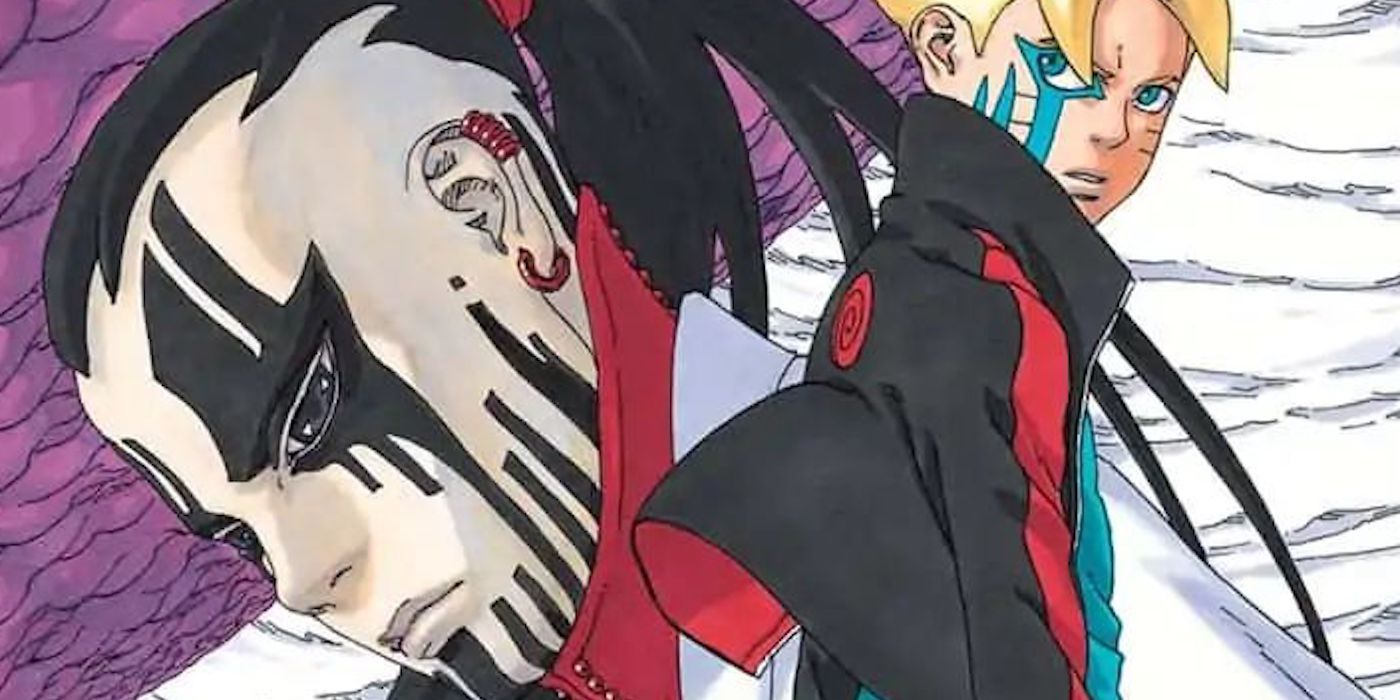 Amado describes the Karma marks, like the one on Boruto's palm, as Otsutsuki data chips containing all of a clan member's DNA. Before their death, an Otsutsuki can condense themselves into a back-up Karma USB stick, embed it into a suitably strong host and then sit tight for a few years. Over time, the Karma will slowly dissipate throughout the recipient's body until nothing remains of the original and the Otsutsuki has completely taken over. As of yet, there is no known way of stopping the process without killing the Karma holder, meaning Boruto is destined to one day turn into Momoshiki. This is how the Otsutsuki perpetuate their life cycles. As far as Isshiki's plan goes, the villain entered Jigen's body and implanted him with Karma after regaining his power. Due to his vessel's weakness, Isshiki has no intention of actually overtaking Jigen and his given the Karma power to Kawaki with an eye to making the youngster his permanent host.
The Jigen and Karma reveals build upon the well-received Boruto manga, and the intriguing Otsutsuki story that has gradually unfolded. These explanations manage to walk the line between making logical sense, while also adding some unpredictable elements fans wouldn't have guessed - Isshiki entering Jigen through his ear, for example. Moreover, Naruto's ending was criticized for pulling out the Otsutsuki card right at the very end with precious little in the way of build up. Although there's still plenty of time for things to go awry, Boruto is building its own Otsutsuki mythology is a more natural, intriguing way.