Buffy The Vampire Slayer: Willow's Sexuality Was Hinted At In Season 3
Buffy the Vampire Slayer was groundbreaking for its inclusion of a lesbian relationship on primetime, but Willow's sexuality was teased in season 3.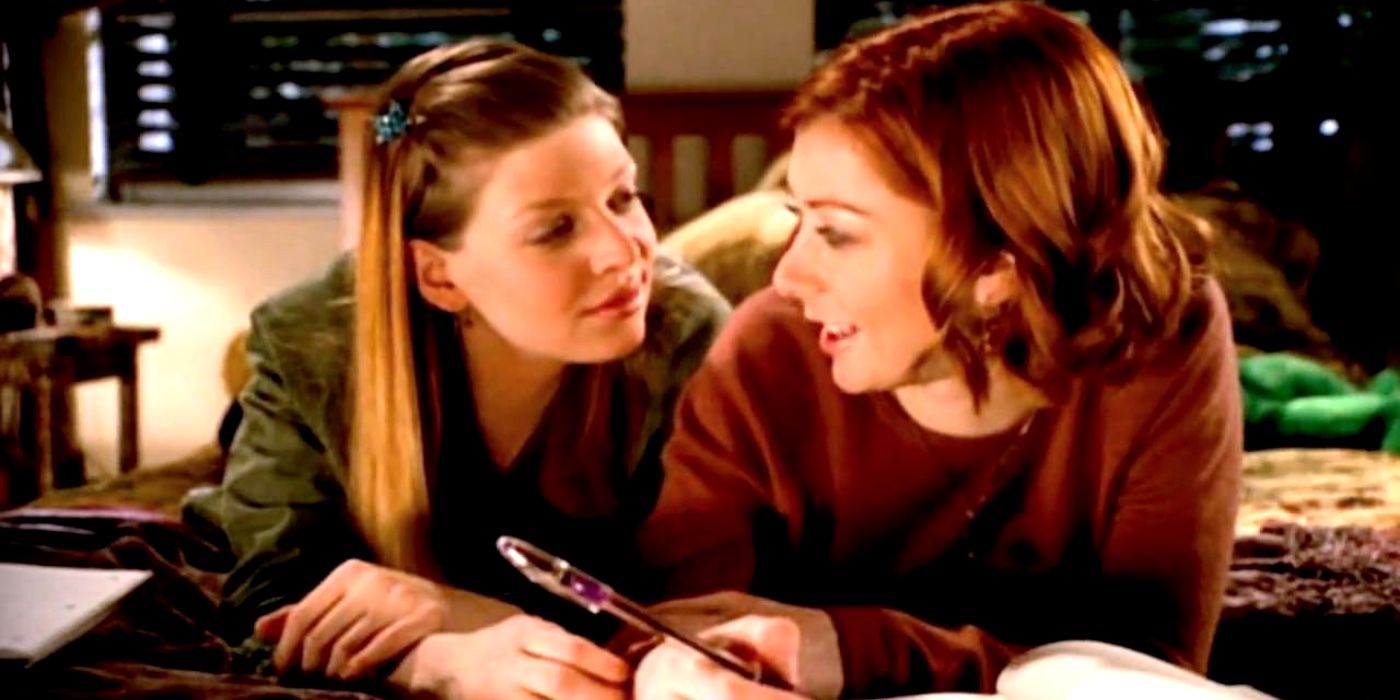 Buffy the Vampire Slayer was a groundbreaking series for numerous reasons, one of which was its inclusion of a same-sex relationship on primetime television; though Willow Rosenberg didn't start dating Tara Maclay until season 4 of the series, her sexuality was teased back in season 3.
Joss Whedon's long-running show lasted for seven seasons, first on The WB, and then transferring to UPN after its current network wouldn't meet the higher requested costs to keep the series running. Whedon then made the decision to transfer Buffy the Vampire Slayer to UPN for seasons 6 and 7, and the series finale, "Chosen", aired in 2003. The show has continued through Dark Horse comics, which have added and expanded the television show's canon universe, and currently, it is in talks for a reboot from some of the original minds behind the show; Whedon is not serving as showrunner, and instead passes the torch to Monica Owusu-Breen (Midnight, Texas).
Related: Buffy The Vampire Slayer: How Season 6 Completely Changed The Show
Certainly cutting-edge for its time, as Buffy the Vampire Slayer was marketed toward a teen and young adult audience in the late 1990s, the series explored many aspects of growing up and added a supernatural element to the rather formulaic high school dramas of the time. Buffy and her friends - known as the Scooby Gang - not only dealt with love, heartbreak, and trying to graduate high school, but did all of it while simultaneously working to keep everyone else safe from vampires and other forces of evil. Willow's sexuality was a major plot element in season 4 as the young witch fell in love with another woman during her freshman year of college, Tara. Yet, while it might have come to a surprise to some given her past history of dating men, it was actually cleverly teased back in season 3.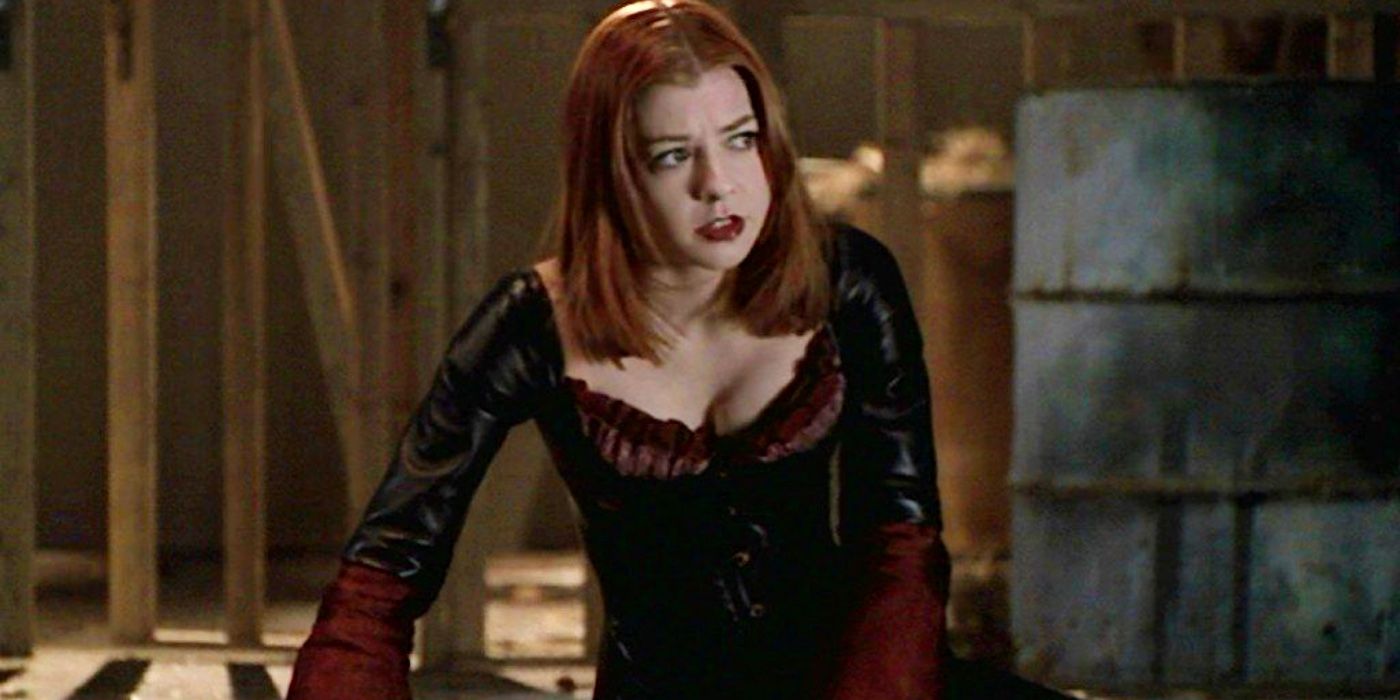 At the time, bisexuality wasn't as talked about on television, and Whedon made the decision to make Willow into a lesbian character following her relationship with Tara. Now, Whedon has stated that he would make Willow bisexual, if the show had aired in modern years. Willow started with having a crush on her best friend, Xander Harris, and then eventually got into a relationship with Daniel 'Oz' Osbourne, a werewolf. After starting college, Willow's interest in magic led her to join a group of like-minded individuals, all women, where she met Tara (Amber Benson); the two began a romantic relationship not long after.
Buffy the Vampire Slayer introduced an alternate universe in season 3, episode 9, "The Wish" where Cordelia Chase wishes that Buffy had never come to Sunnydale. This introduces a world where Xander and Willow are both vampires, and while the Wish-verse is resolved and everything is brought back to normal in the course of the episode, Vampire Willow returns again later in the season. Season 3, episode 16, "Doppelgängland", a spell gone awry ends up bringing Willow's vampire doppelgänger into the actual universe.
After various interactions with the much more uninhibited, outlandish, and wicked Vampire Willow, the Willow in the actual universe comes to the realization that her doppelgänger is "kind of gay". This is not only a hint at her bisexuality, even though Whedon ended up making her character into a lesbian, but a clever prediction of the character's future on Buffy the Vampire Slayer. Willow's relationship with Tara became her primary love interest during the show, although after her tragic death in season 6, Willow ended up getting involved with a female potential Slayer named Kennedy in season 7.
Next: Buffy The Vampire Slayer Should Have Ended With Season 5