Captain Marvel Killed An Actual DINOSAUR With One Punch
Captain Marvel has faced a lot of foes over the years, but none were more bizarre than two giant dinosaurs that appeared out of nowhere in New York.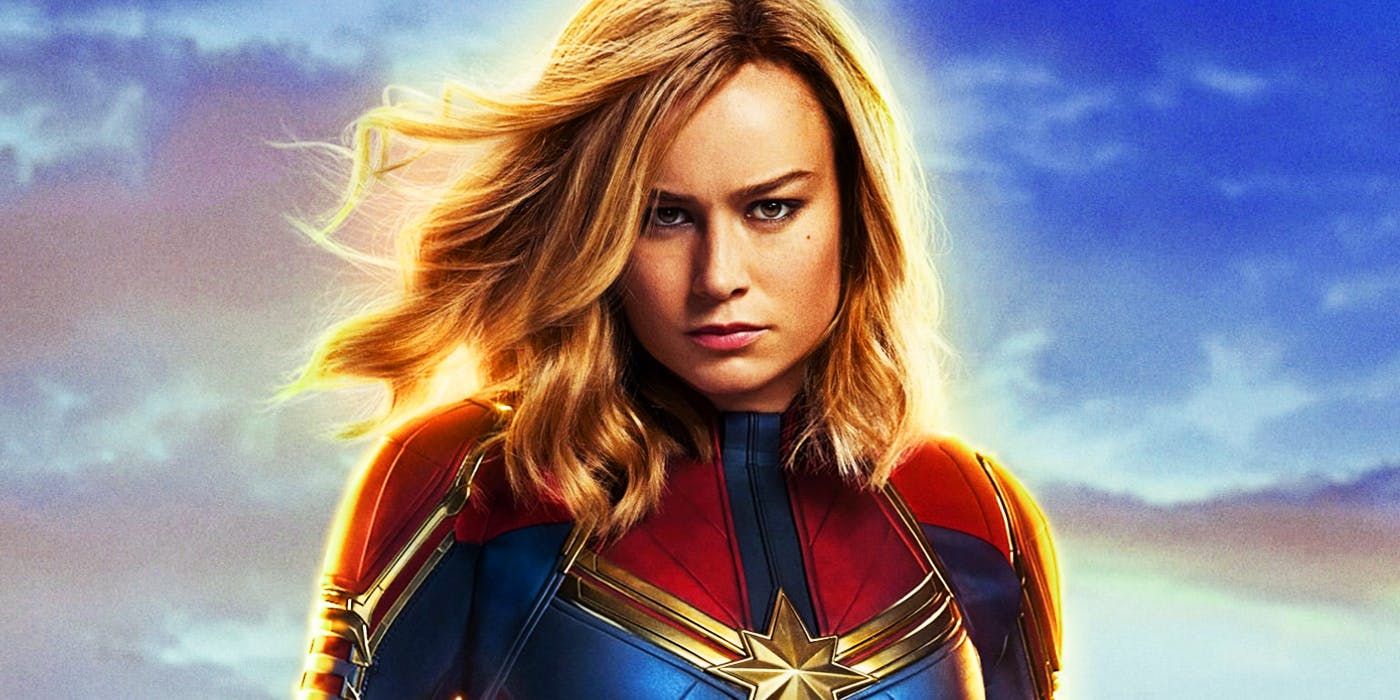 Captain Marvel is one of the most powerful Avengers in the universe and lives up to her name as Earth's Mightiest Hero. She is so powerful in fact, that she got close to single-handedly defeating Thanos in Avengers: Endgame. Her superpowers are forever changing, but one thing that has stayed fairly consistent throughout Carol Danvers' hero history is her super-strength.  In one of Carol's strangest battles, she finds herself having to use her super-strength after her day is interrupted by two giant dinosaurs in the middle of New York.
In Captain Marvel #9 written by Kelly Sue DeConnick and drawn by Filipe Andrade, Carol faces one of her most bizarre and unexpected fights yet. Danvers starts the day already having a headache to deal with, which she jokes is made worse when Iron Man hacks her phone to change her plans. The banter between Tony Stark and Captain Marvel in the issue is unsurprising, as they have a friendship that goes back further and deeper than this issue, having helped each other battle their personal demons. After the conversation with Stark ends, Danvers can finally get on with her day and take Chewie to the vet, or so she thinks. Out of nowhere, two giant T-Rexes appear in the middle of the street fighting each other. After handing Chewie to a complete stranger, Carol is forced to abandon her packed schedule to go and punch the  Cretaceous creatures in the face.
Related: Even Captain Marvel Admits She's a Murderer (in Comics)
On Captain Marvel's calendar, she was supposed to have coffee with a 'Jessica'. It is revealed during the battle of the 'Rexes that she was supposed to meet Jessica Drew, who turns up in her full Spider-Woman garb to help discard of the dinosaurs. With Drew's electric venom blasts and Captain Marvel's powerful punches combined, the pair manage to floor the duo of dinos and leave the corpses to be contained by a team of officers. Having to fight a T-Rex is only one of the many bizarre things to happen to Captain Marvel over the years.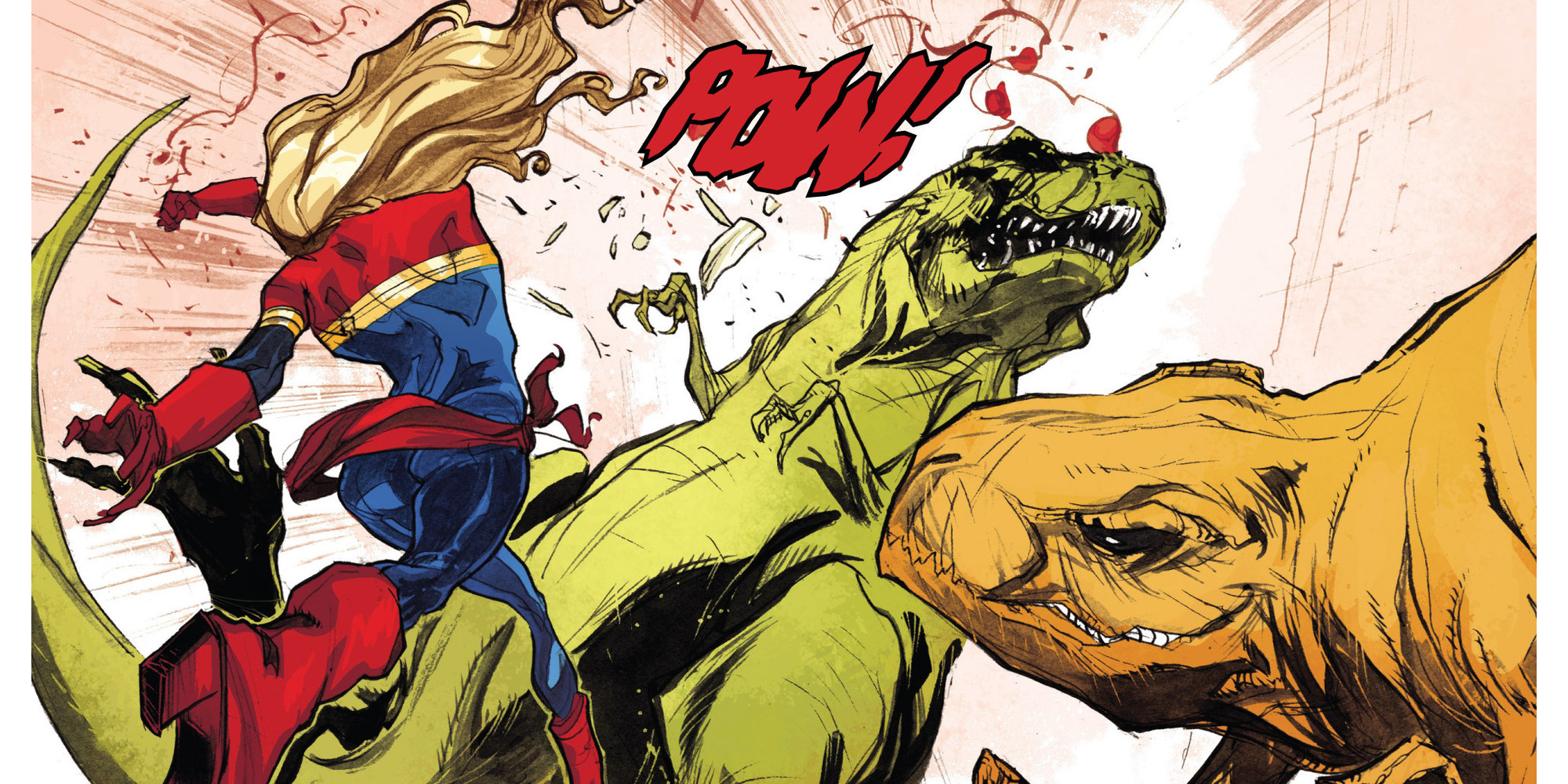 Carol's bad luck doesn't end after the battle. She manages to meet up with research student Wendy, but Stark's meeting with a guy named Michael Air turns out to be her long-time friend Frank Gianelli in a venture that some goons with guns did not take kindly to. After knocking out the guys with a gun to her head, Carol agrees to help her friend and continues on to her final appointment of the day with her friends in tow.
The appointment with Dr. Nayar turns out to be about Carol's headaches, with the issue ending on the bombshell that Danvers has a lesion on her brain that flying will make worse.  Somehow, Carol managed to destroy two dinosaurs with a time-bomb of a tumor. Nothing is ever smooth sailing for Captain Marvel, it seems.
Next: Cyclops Earned the X-Men's Loyalty (By Fighting Them All)