Cody Explains How AEW's New TNT Championship Will Work
AEW's Cody has explained how the new TNT Championship will work, as they look to crown the first-ever TNT Champion at Double or Nothing.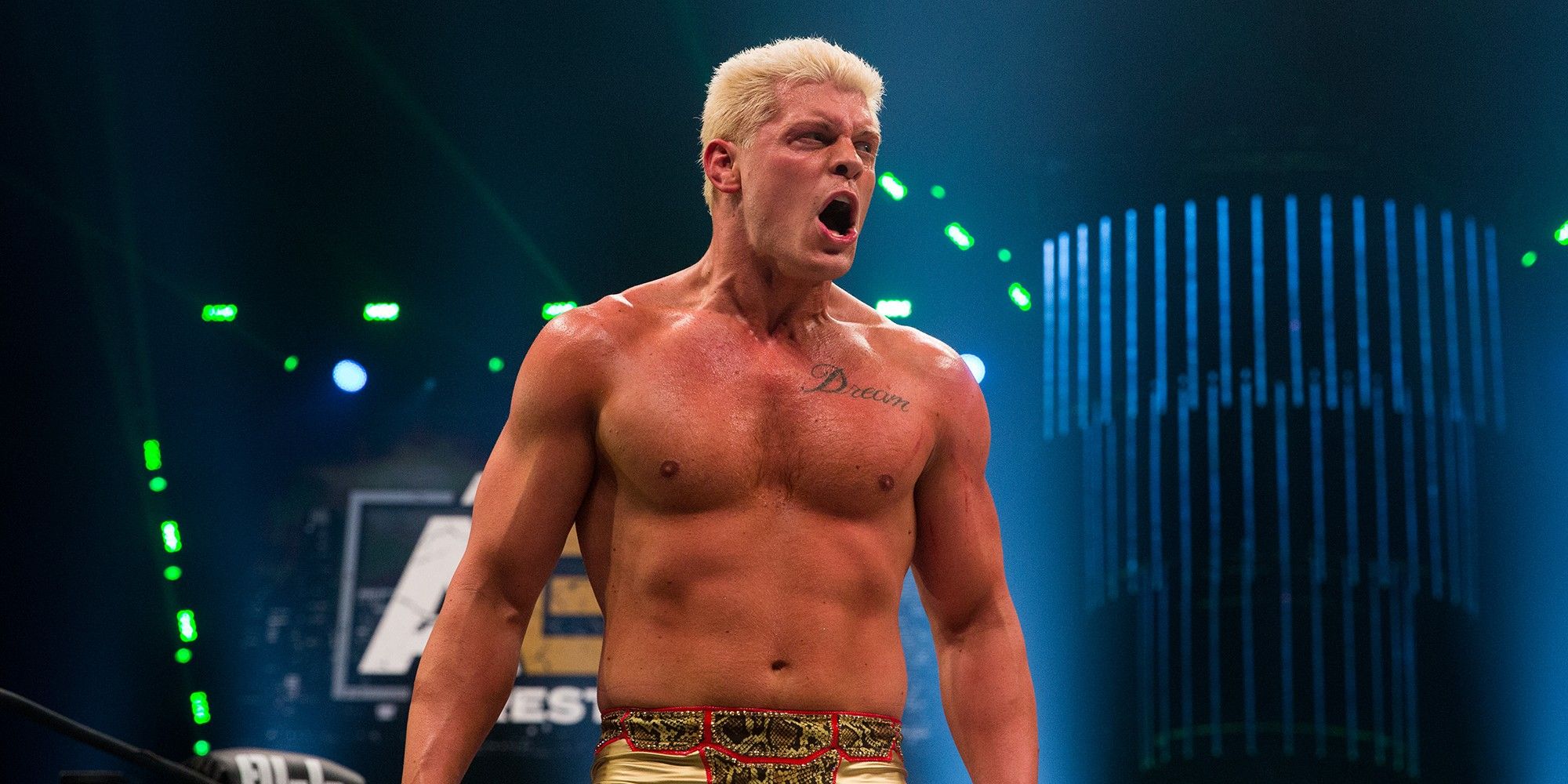 Cody has explained how AEW's new TNT Championship will work as the company looks to crown the inaugural TNT Champion at their Double or Nothing PPV. Although many entertainment companies have paused productions amidst the uncertainty of the coronavirus pandemic, professional wrestling has continued. WWE continues to produce its weekly shows and even held WrestleMania at their training facility in Florida. However, the new kids of the wrestling block, AEW, have also continued churning out their weekly show Dynamite. Storylines such as Cody versus the company's new monster villain Lance Archer, who is managed by the legendary Jake The Snake Roberts, have continued to evolve with the two now set to compete for the company's new championship.
In November of 2019, the EVP and one of the company's top wrestlers, Cody, teased the introduction of a new championship. On March 30, the AEW TNT Championship was announced, and a tournament to crown the first TNT Champion named after the network that airs Dynamite began on April 8. While Archer and Cody's story continued, they both advanced in the tournament, and they will now battle in the tournament final this Saturday, where Boxing legend Mike Tyson will present the title to the winner. There have been a lot of questions regarding how the new title will operate, and Cody has now helped clear up some of the mystery surrounding the TNT championship.
Related: WWE Went All Out To Beat AEW - And Failed
Screen Rant joined a conference call with Cody yesterday designed to promote AEW's Double or Nothing PPV on Saturday. Cody gave an insight into the TNT Championship, explaining that it isn't their mid-card title or "workhorse championship" (a reference to WWE's Intercontinental title). Instead, he said AEW will allow the new belt to evolve naturally, instead of labeling it from the get-go: "We're not going to look at them as one and two and that's because we want to see what becomes of the TNT title." Also, in regards to the company's ranking system, whoever holds the belt will not get ranked because the TNT Champion will not be included in the weekly ranking system. When it comes to how the belt came to be, Cody revealed TNT asked to have their own belt, saying: "Just crazy the fact that WarnerMedia and TNT wanted a belt of their own. I can't think of a time in wrestling that the network actually said 'we want our own belt.'" However, Cody did also reveal, he has not seen the TNT belt yet.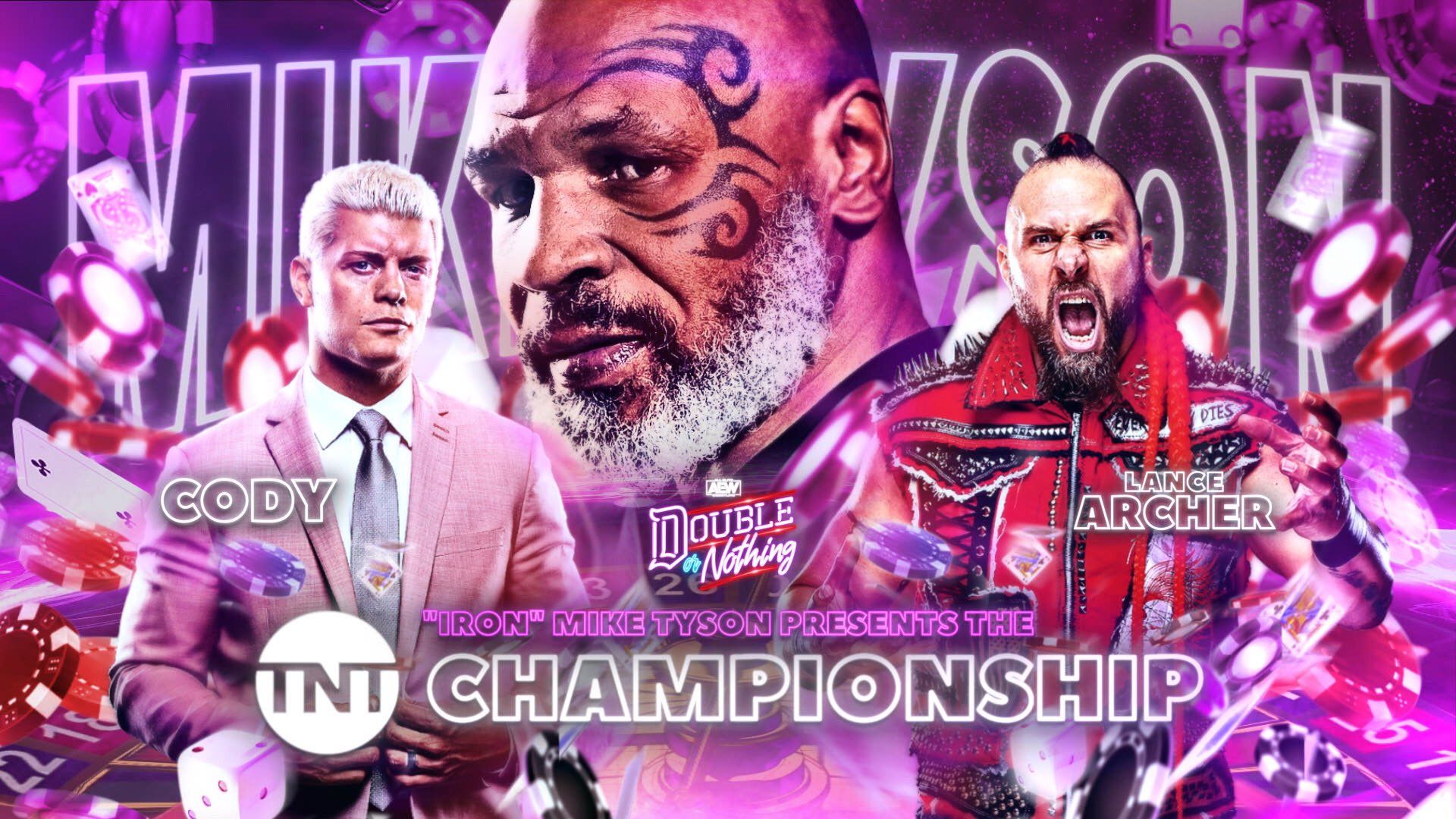 At every turn, AEW has attempted to separate itself from WWE, whether it's saying their production has more grit or Cody now dismissing the TNT Championship being their secondary title. It's understandable why Cody says it's not the "workhorse championship," but eventually, it's likely to play second fiddle to AEW's World Championship and be more of a stepping stone to the top. Although it is great to see TNT's continued investment in AEW by wanting their own title, and this will likely mean AEW continues to treat the title as a significant prize moving forward.
The TNT Championship has brought a lot of excitement to the shows already, as some of the tournament matches have been very well received, and it has the potential to truly cement a new big star in the form of Archer if AEW opts to have Archer win. Plus, with the added addition of Tyson at Double or Nothing, AEW's TNT Championship is managing to enhance the companies profile even during these unprecedented times where shows are being held without a live crowd.
Next: The 5 Best & 5 Worst Movie Roles Played By Popular Wrestling Superstars