Doctor Who: Sixth Doctor Colin Baker Finally Gets Proper Regeneration In Fan Edit
Doctor Who's Sixth Doctor, Colin Baker, gets his own regeneration scene in an awesome fan-edit that has the Sixth Doctor face the Valeyard.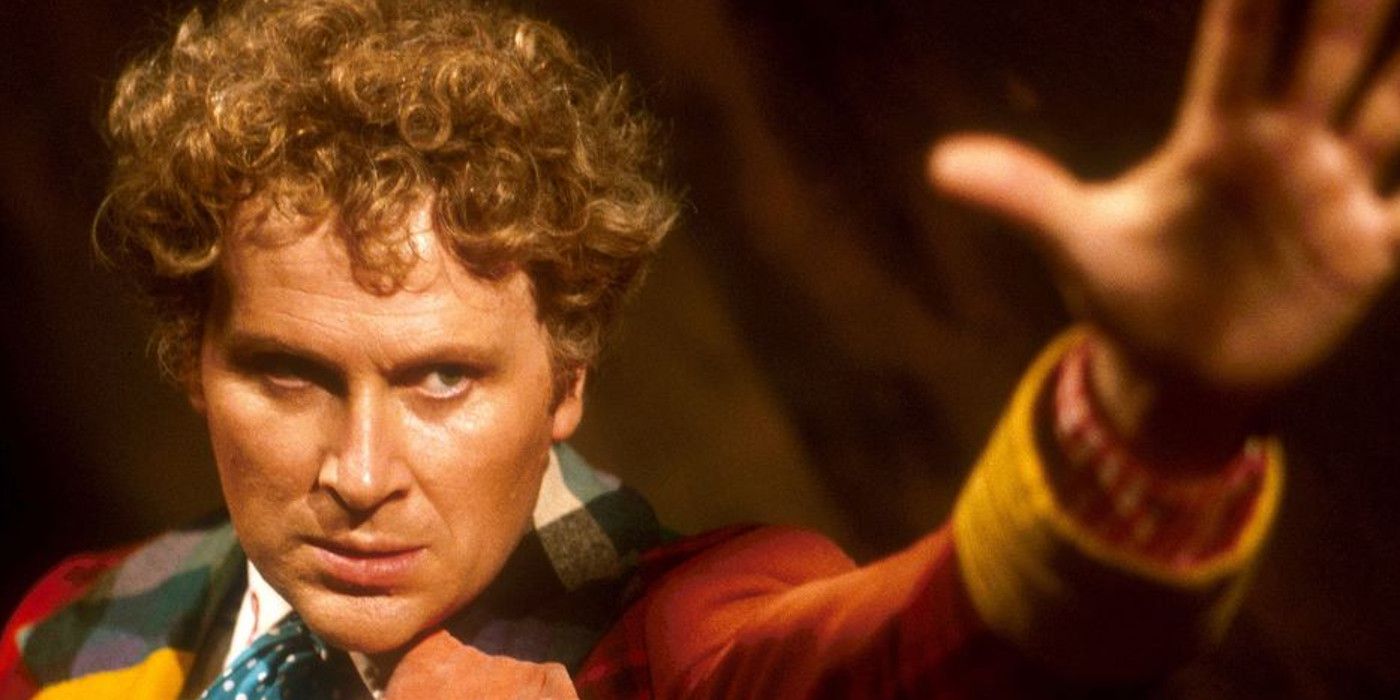 Doctor Who's Sixth Doctor Colin Baker finally gets a proper regeneration sequence thanks to a cool fan edit. Colin Baker first played the Doctor from 1984-1986. While Baker has continued to portray the Timelord from Gallifrey in exciting audio dramas, his incarnation of the Doctor never got a proper regeneration sequence, until now.
Because Doctor Who has been on the air for more than fifty years and counting, the show was divided into two eras for easy classification. There's the Classic Who era, which includes everyone from William Hartnell's First Doctor to Sylvester McCoy's Seventh Doctor. Every Doctor after that from Christopher Eccleston's Ninth Doctor to Jodie Whittaker's Thirteenth Doctor falls into the New Who era. Every single Doctor got their own regeneration episode, typically featuring the Doctor sacrificing himself to save humanity epically. However, Colin Baker's Classic Who era Sixth Doctor was the only one who never got his own regeneration story, which many fans still find upsetting to this day.
Related: Doctor Who: Why Colin Baker's Sixth Doctor Never Got A Regeneration Scene
Thanks to a brilliant fan edit from YouTube user TheConfessionDial, the Sixth Doctor finally gets his own epic regeneration. The plot of the video was based on the Big Finish audio drama, "The Brink of Death." The video is utterly fantastic because it's incredibly realistic, and has the Sixth Doctor face off against the Valeyard (and later on the Rani.) However, the best part is Colin Baker's regeneration soliloquy, which should bring many Doctor Who fans to tears. Check out the epic video below.
Doctor Who was not a BBC darling around the time when Colin Baker was the Doctor. The actor understandably left the show after the BBC only offered him only one more episode to do for the show to be renewed for a 24th season (basically saying Baker could do one more episode and then be replaced.) Baker requested one more season that would end with his regeneration, but the BBC denied it. Although Baker's end on the show was fraught with off-screen drama, his unique and multi-faceted take as the Sixth Doctor in the television program and audio dramas has made him a fan-favorite to this day. Baker even appeared in "The Five(ish) Doctors," reboot special, which was a fun 50th-anniversary spoof that had Classic Who era Doctors reunite to try to sneak their way into the 50th-anniversary special.
One of the greatest Doctor Who travesties was the fact that the Sixth Doctor never got his proper regeneration. However, kudos to Colin Baker for sticking to his standards and not participating in a haphazard and rushed regeneration that would discredit his Doctor. Baker did a fantastic job of portraying the Doctor and continues to do so. Maybe he can finally get a filmed regeneration during Doctor's Who's 16th anniversary in 2023.
Next: Classic Doctor Who Set Up The Master's Timeless Child Discovery
Source: YouTube