Every Song On The Take Me Home Tonight Soundtrack | Screen Rant
Take Me Home Tonight is a teen comedy set in the 1980s starring Topher Grace, and here's every song from it's very retro soundtrack.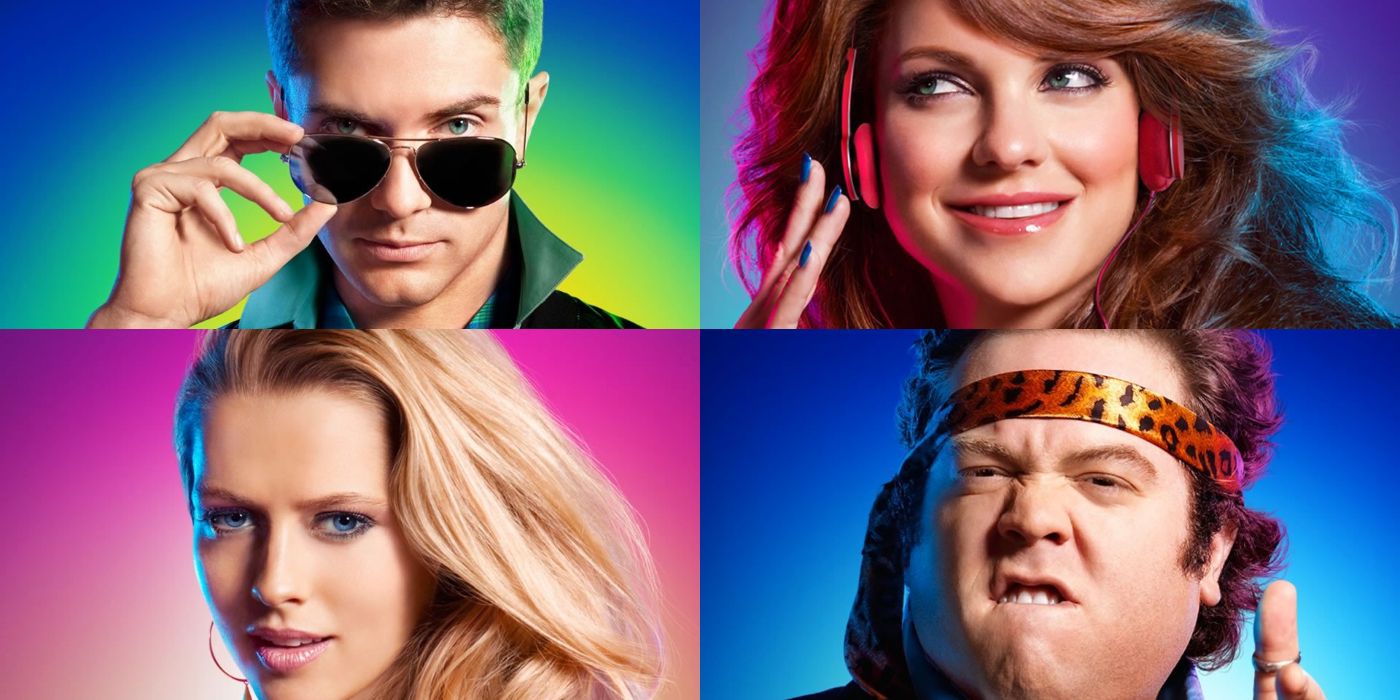 Here's every song featured on the soundtrack of 1980s set comedy Take Me Home Tonight. Topher Grace first broke through as part of the cast of That 70s Show, which also included future stars like Mila Kunis and Ashton Kutcher. Grace played Eric Forman on the series but left before the final season to play Eddie Brock/Venom in Spider-Man 3. Director Sam Raimi has since confessed he had little love for the Venom character but he was pushed to include the fan-favorite villain. This accounts for Venom's lackluster treatment in the sequel, with Topher Grace feeling miscast in the role.
While Spider-Man 3 was a hit commercially it was considered a major disappointment critically. Around the same time, Grace shot a film dubbed Young Americans, which co-starred Anna Faris, Chris Pratt, Michael Biehn and Teresa Palmer (Lights Out). The film is set in the late 1980s with Grace playing a recent, directionless graduate who is invited to a wild party by a girl he likes, leading to a debauched time for all. Despite being shot in 2007 the studio objected to the heavy drug in the film, leading it to be shelved for four years.
Related: The Place Beyond The Pines Soundtrack: Every Song In The Movie
In the meantime, Topher Grace went on to star in movies like Valentine's Day and Predators. Young Americans eventually became Take Me Home Tonight, named after the Eddie Money song of the same name. Sadly, despite a great cast and retro tone it wasn't greeted with warm reviews and was a box-office dud. Being set in 1988 it was only natural it would feature an awesome retro soundtrack, so here's a guide to all the songs on the Take Me Home Tonight soundtrack.
Video Killed The Radio Star - The Buggles
Hungry Like The Wolf - Duran Duran
Situation - Yazoo
The Fanatic - Felony
Walking In L.A.- Missing Persons
Der Kommissar - After The Fire
Kickstart My Heart - Mötley Crüe
Straight Outta Compton - N.W.A
Let's Go All The Way - Sly Fox
Bette Davis Eyes - Kim Carnes
Safety Dance - Men Without Hats
Oh Sherrie - Steve Perry
What You Need - INXS
Everybody Have Fun Tonight - Wang Chung
Come On Eileen - Dexy's Midnight Runners
Jeopardy - Greg Kihn
Let My Love Open The Door - Pete Townshend
Warm Leatherette - Grace Jones
Doot-Doot - Freur
Modigliani (Lost In Your Eyes) - Book of Love
Ship Of Fools - World Party
Jet Fighter - The Three O'Clock
Alrock's Bells - Yo La Tengo
Live Is Life - Opus
Don't You Want Me - Atomic Tom
The soundtrack breakdown for Take Me Home Tonight basically looks like a 1980s mixtape, featuring evergreen songs like "Straight Outta Compton," "Don't You Want Me," "Safety Dance" and "Bette Davis Eyes." One glaring omission is Eddie Money's "Take Me Home Tonight," the song the film is named after and adorned its trailers, but doesn't actually appear in the film. Maybe director Michael Dowse (Stuber) or the producers felt including the track itself was too on the nose.
Take Me Home Tonight isn't particularly original but it's better than its critical reputation suggests, which is mostly down to its cast. If nothing else, it's got a fantastic soundtrack to rock out to.