Forget Spider-Ham, Marvel Needs The Wolverine-Pig | Screen Rant
Believe it or not, there is actually an alternate universe pig version of Wolverine, as seen in the pages All-New Wolverine Annual #1.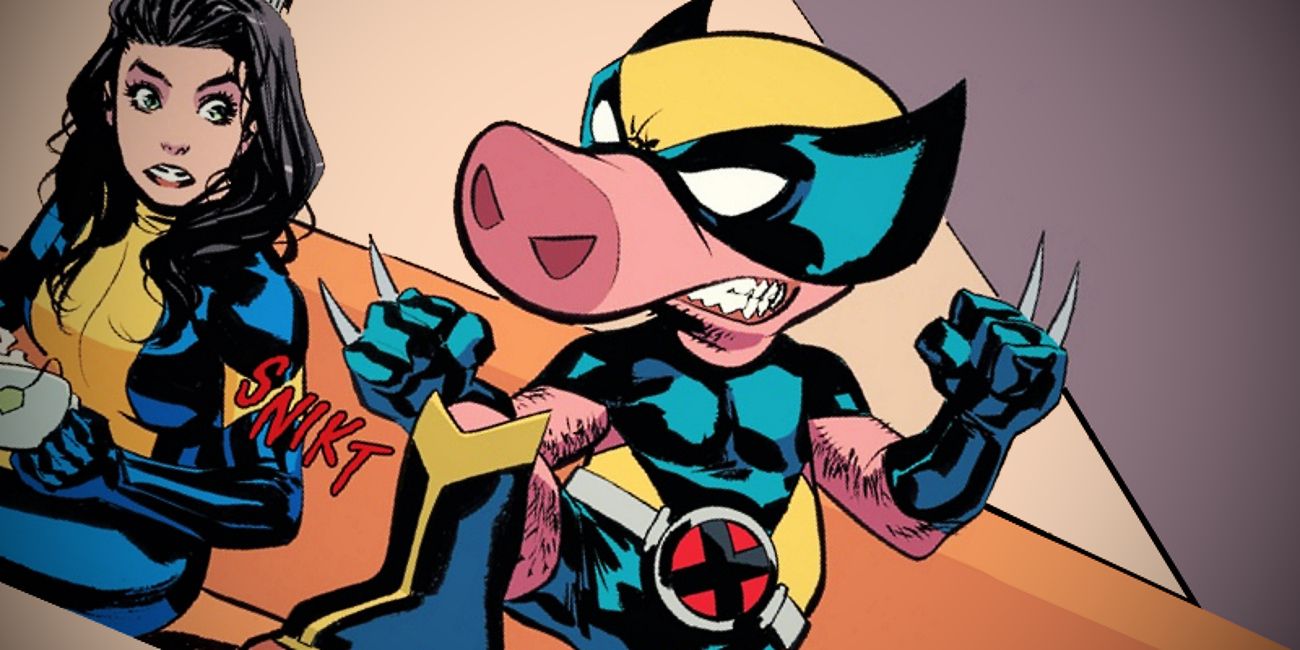 Spider-Man: Into the Spider-Verse brought wide attention to the breakout star Spider-Ham, a goofy character that has bridged the gap between the Golden Age of cartoons and comic books since he first hit the page in 1983. His wild antics and physics-defying humor is a strange change of pace from the typical Marvel hero, but what many may not realize is he's not the only crime-fighting hog in town (well, sort of). Believe it or not, there is actually a pig version of Wolverine, as seen in All-New Wolverine Annual #1.
In All-New Wolverine Annual #1 (2016) by Tom Taylor, Marcio Takara, and Mat Lopes, the issue focuses not on the original Wolverine, Logan, but instead his replacement Laura Kinney, as well as the ever-popular Spider-Gwen. Also known as X-23, Laura Kinney is a clone of Logan that he eventually takes on as his own daughter, showing her the ropes and helping her learn to control her unbridled anger issues. When Logan meets his lamentable demise, Laura picks up the yellow mask and becomes Wolverine in his place.
Related: Professor Charles Xavier's First Battle was ....in the Womb
The issue kicks off with an insanely confused Wolverine jumping out of a window and attempting to web swing, only to fall multiple stories down, smashing into a car below. As the comic shifts focus to Gwen Stacy in the Spider-Gwen universe, things start to become quite apparent that these two are a bit mixed up. Finding herself in the middle of band practice, completely unable to play drums, Laura realizes something is up. It turns out their consciousness have swapped bodies, leaving Laura Kinney in Spider-Gwen's body and Gwen Stacy in Wolverine's. It is this mental swap between dimensions that actually is the sole reason we ever get to see a pig version of Wolverine. While attempting to sort out what's happening, the Gwen in Laura's body hears the voice of someone familiar: Peter Porker, however, he is not in his typical Spider-Man attire. Instead, he is decked out in full Wolverine garb, and even has retractable claws of his own.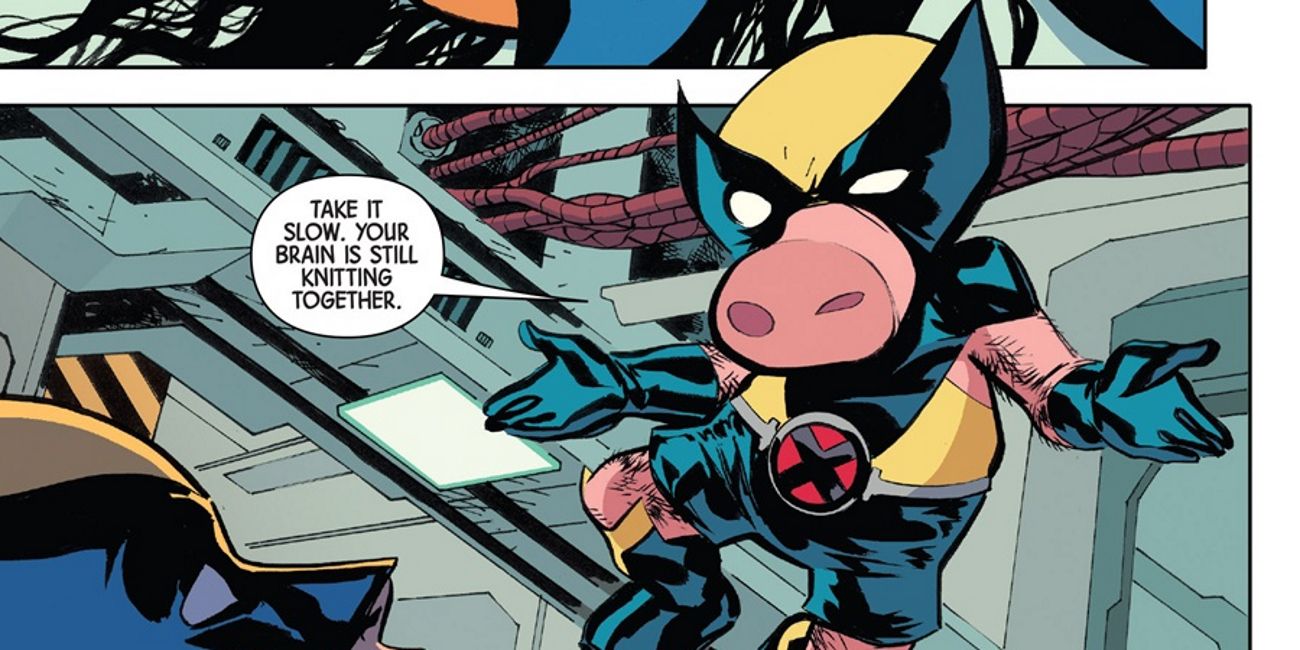 Dawning the name Wolverhampton, the name of a British city, the two quickly work out the fact that he is a projection of her subconscious and that somehow her consciousness, but not her body, has crossed dimensions. Unfortunately, this hilarious pig version of Wolverine is pretty short-lived, only appearing one more time in the comic yet again as an imaginary projection of her mind, and we never actually get to truly see him in action.
While it is a shame Wolverhampton never gets to go full rage mode and take on some villains, it does provide a hilarious surprise and twist to the traditional Spider-Ham character that leaves readers begging for more bizarre animal/hero mash-ups.