Fuller House: 10 Hilarious Memes About The Netflix Show
Fuller House continues the story of the Tanner family, and fans got so nostalgic, they made some hilarious memes about the series.
Netflix started a trend when Fuller House premiered in February of 2016, and since then, many other completed shows that have been over for years have come back with a reboot version. Fuller House brought back most of our favorite characters from Full House, and it's been great to see everyone all grown up!
RELATED: Netflix: 10 Best Episodes Of Fuller House (According To IMDb)
With a new show often comes new memes once the fans take to the internet with their photo editing and comedy skills. Here are ten of the funniest memes about Fuller House and its characters:
10

The Whole Team's Here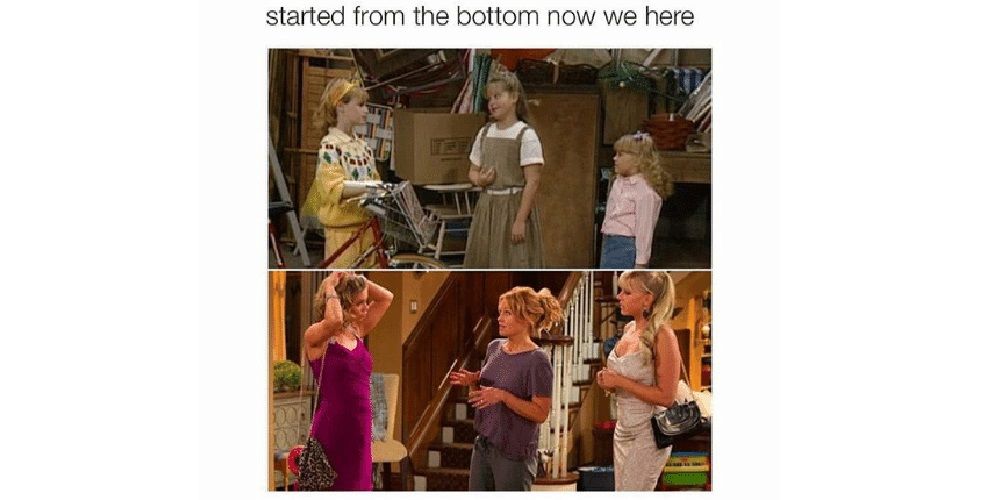 It's hard to believe that the ladies of the She Wolf pack were once little girls. While DJ and Kimmy have been friends since the very beginning, it wasn't until adulthood that Stephanie and Kimmy began to get along.
They spent so much time teasing each other that they missed out on a great friendship for a while. Now, they're very close; Kimmy even acted as Stephanie's surrogate!
9

Even Ryan Gosling Likes Fuller House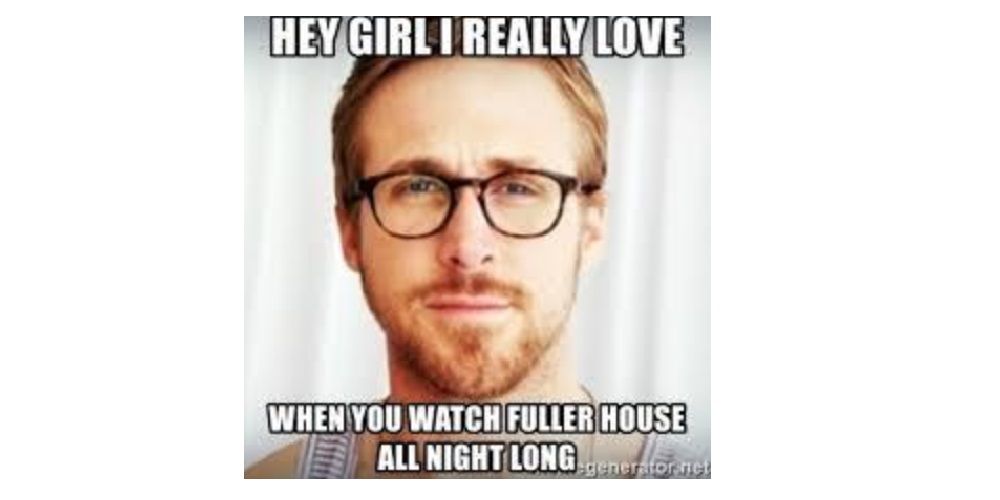 Fans of Netflix are very familiar with the concept of binge watching, in which a person will sit down with their TV or laptop, start watching a show, and continue with episode after episode. This can last all day and even into the night!
RELATED: 10 Continuity Errors In Season 1 That Fans Never Noticed
Luckily, according to this meme, Ryan Gossling likes the kind of girl who wants to lounge around all day watching the best show on Netflix, which is Fuller House, of course!
8

First Is The Worst, Second Is The Best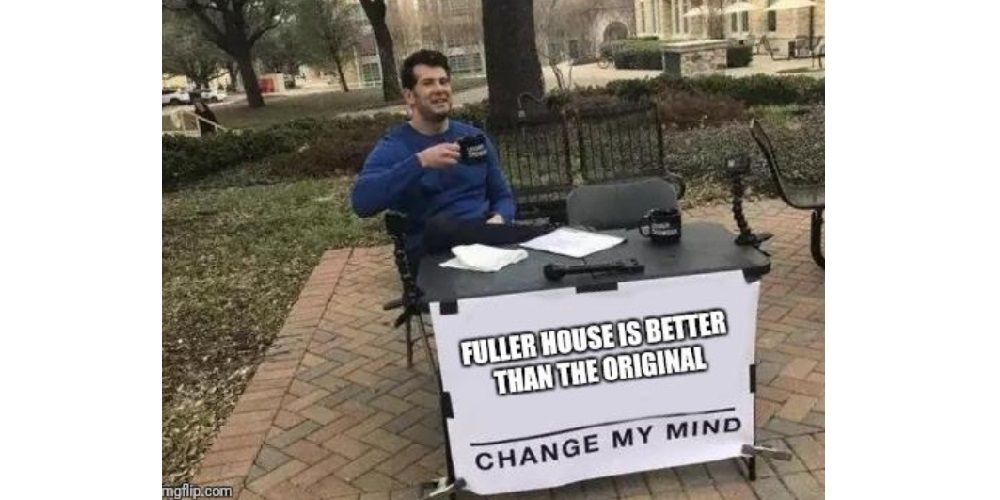 With any sequel, there is often argument about which is better, the new version or the original. Full House fills fans with nostalgia, while Fuller House is relatable with its modern style.
Picking between the two can be nearly impossible, but whoever made this meme favors the reboot! Maybe it's because of all the new characters mixed in with the old favorites.
7

Who You Calling A Grandpa?
This meme shows a bit of a Full House/Fuller House crossover with a silly imaginary conversation between Michelle and Max making fun of Max's style of dress.
The young boy is often seen dressing fancier than the occasion requires, with button ups and vests being a staple of his wardrobe. Max enjoys being well dressed, even if it makes him stand out. He also sometimes carries a briefcase!
6

Olsen Who?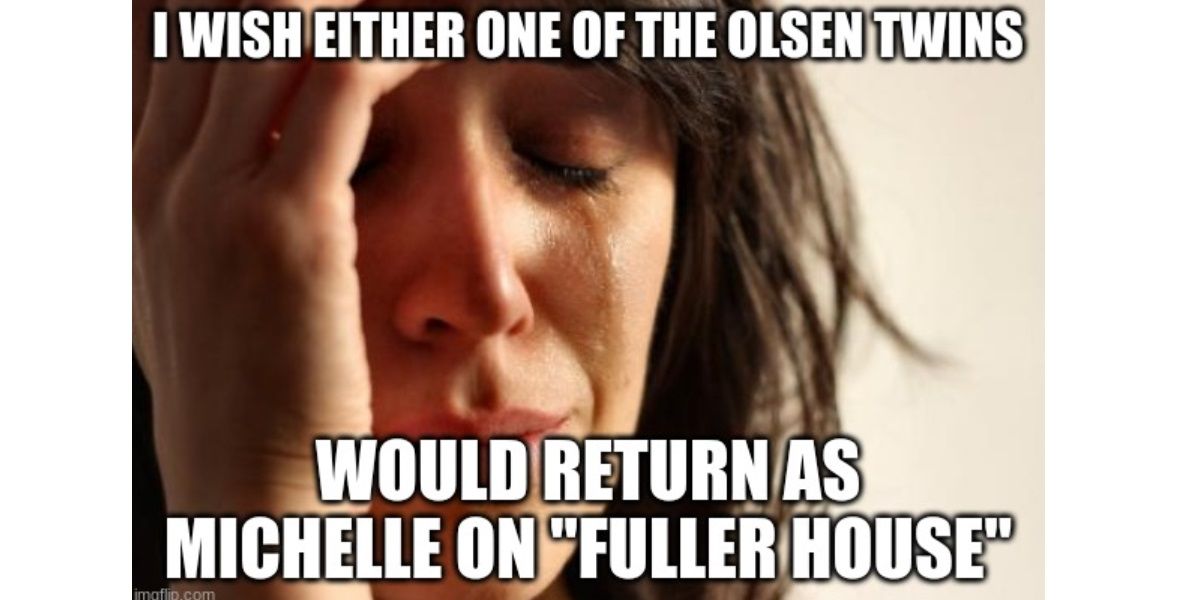 Speaking of Michelle, she's the one main character that has been noticeably absent from the reboot. This has been addressed several times in the show including mentioning that Mary Kate and Ashley Olsen have a fashion line with such high prices that they don't need to act to make money anymore.
RELATED: 10 Times Fuller House Broke The Fourth Wall
Michelle fans everywhere have been disappointed to not see her make an appearance, and it doesn't look like their wishes are going to come true. Rumor has it that the Olsen twins were not contacted for the last season.
5

House Arrest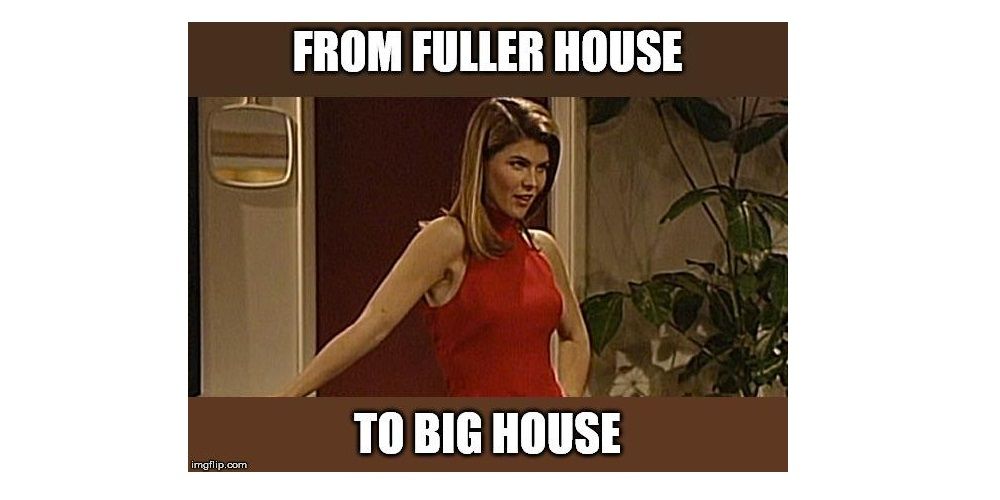 Of course, there is always going to be a meme to attempt to make light (or make fun) of a delicate situation, and in this instance, it's about Lori Loughlin, aka Aunt Becky, who could be facing possible jail time.
In March 2019, it was discovered that Lori and her husband were involved in a countrywide college admissions scandal in which they paid half a million dollars to ensure the admission of their two daughters to the University of Southern California. Aunt Becky has not appeared in any new episodes of Fuller House since this reveal
4

Bottoms Up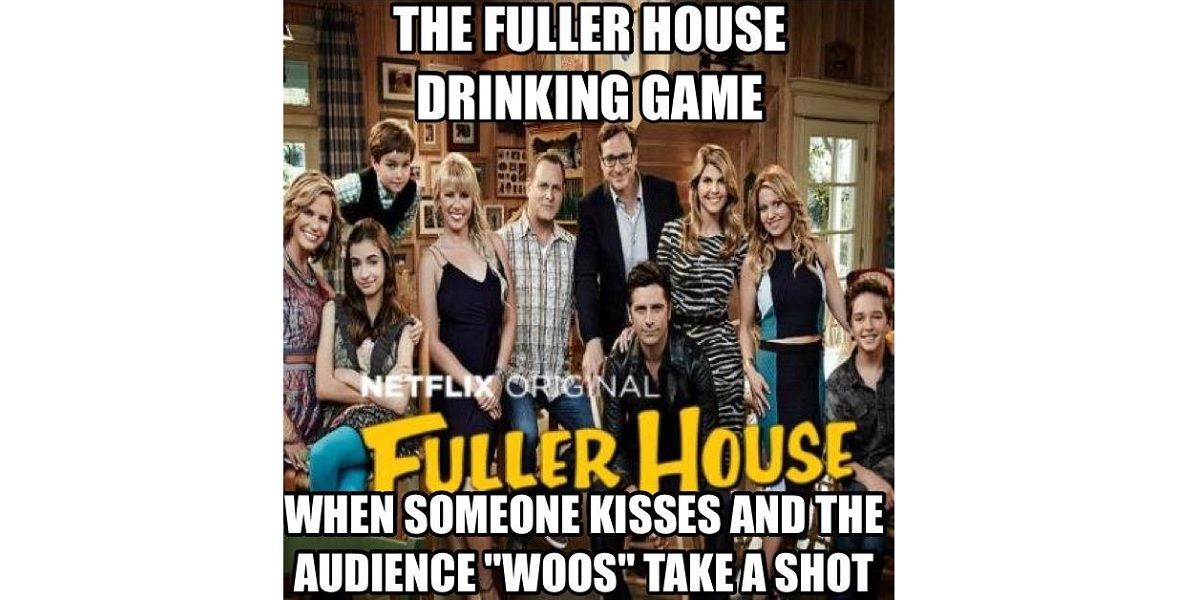 If there's one thing that Fuller House is full of, it's relationships! There's DJ and Steve, Kimmy and Fernando, Stephanie and Jimmy, Jackson and Rocki, and even more!
As with many relationships, the ones among the Fullers and friends often involve a smooch or two, which the live studio audience just loves. Get your drinks ready because there are plenty of kisses in the episode lineup!
3

Good, Better, Best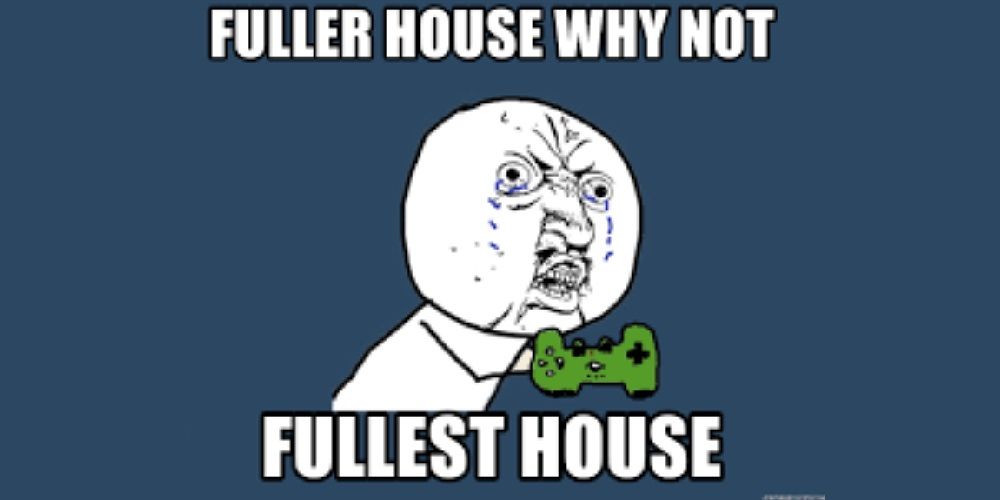 First, there was Full House, which came out in 1987 and continued production until it's end in 1995. Next came Fuller House, which premiered in 2016 and is set to end this year in 2020.
RELATED: 10 More Times Fuller House Broke The Fourth Wall
While reruns will probably be around for a long time to come, is it possible that in twenty years, a third installment could come out, entitled Fullest House? Maybe fans we'll get to see Jackson and Ramona's kids all living in one house together!
2

Canceled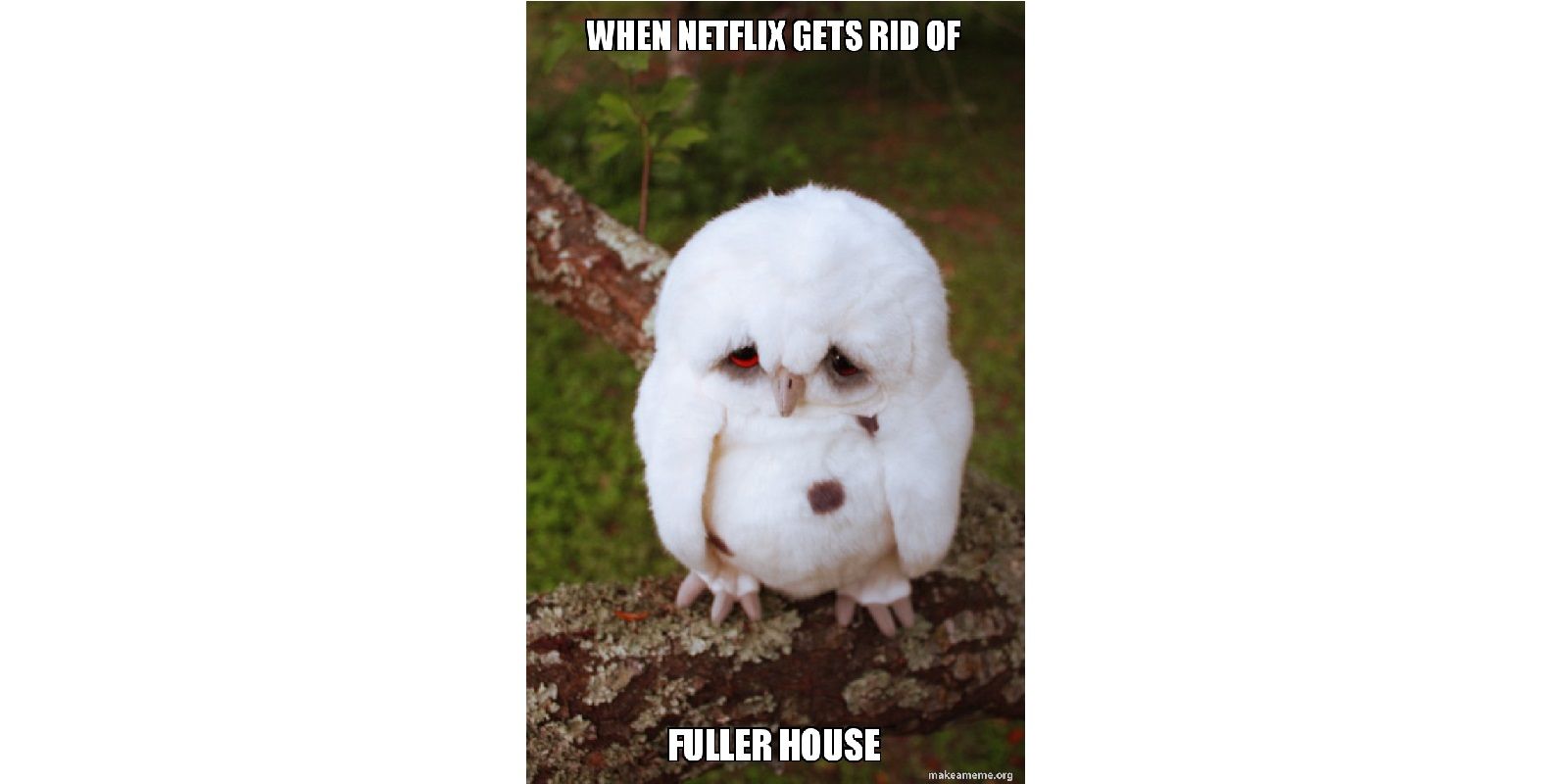 Each month, Netflix brings new shows and movies onto its platform, whether it be originals or series and films that first premiered elsewhere. Unfortunately, to make room for the new, Netflix must get rid of the old.
Programs get removed from Netflix all the time, much to the dismay of fans, and they are not looking forward to the day when Fuller House becomes one of those shows.
1

Many Marathons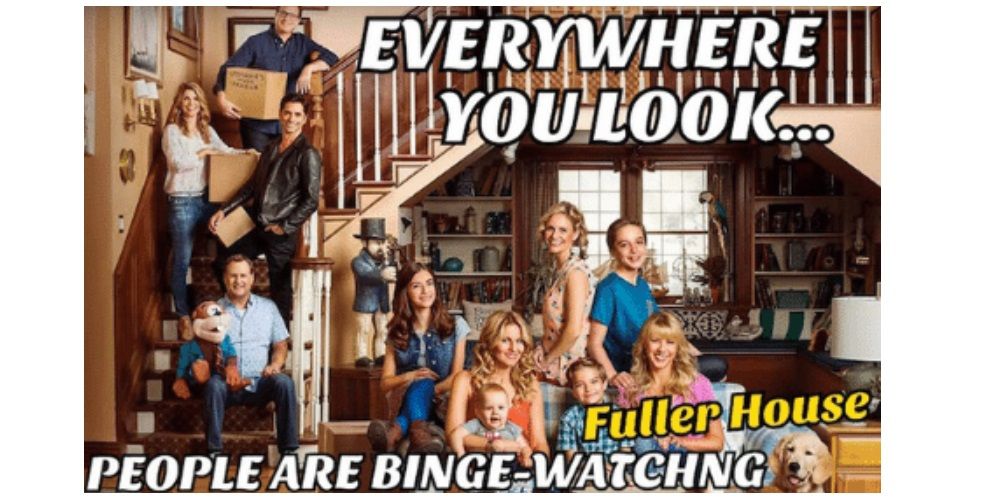 For now, audiences are enjoying every moment of Fuller House, and binge-watching session have been happening all over the country.
With over sixty episodes, there are hours of Fuller moments just waiting to be viewed again and again. They'll have to be viewed at least a hundred times to catch up with how many times the original Full House has been seen on reruns!
NEXT: Netflix's Fuller House: The Best And Worst Episode Of Each Season, According To IMDb