Grand Theft Auto 6's Setting Should Be Toronto, Says Solid Snake
The voice actor behind Solid Snake has a suggestion for the setting of GTA 6, and fans are voicing various responses to the actor's idea.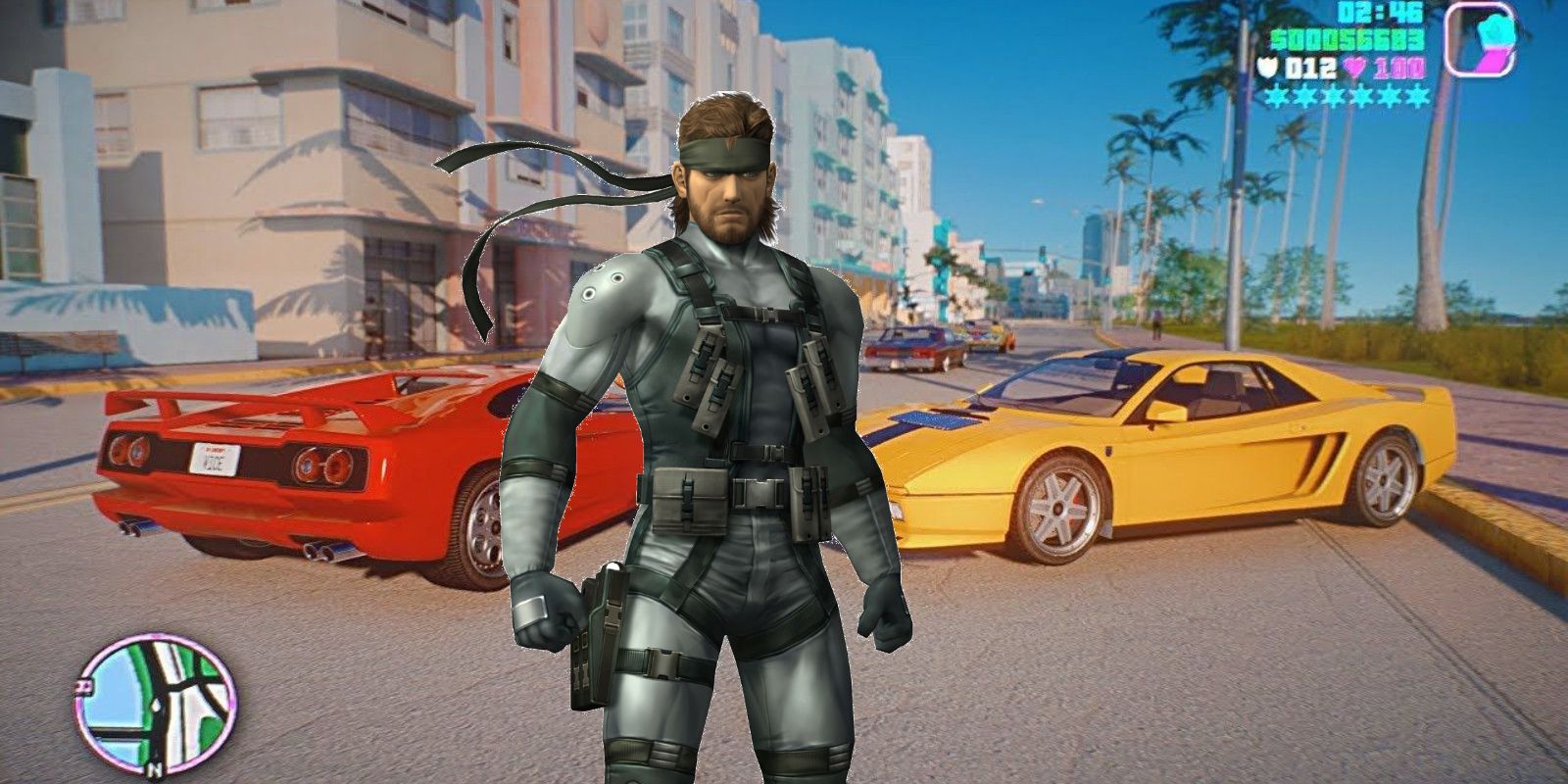 The voice actor behind Solid Snake suggests Grand Theft Auto 6 should be set in Toronto, Canada. A recent Take-Two Interactive earnings report revealed a possible release window for the franchise's next installment, though little else could be gleaned from the information. The earnings report was released soon after rumors arose speculating that GTA 6's release year may have been hidden in GTA 5.
Other theories surrounding GTA 6, such as hypotheses regarding the installment's new location and reveal date, have also circulated the internet, with some rumoring the game's story has already been finished. However, Rockstar and Take-Two have been tight-lipped about the anticipated title. Nothing regarding the entry's story or protagonist has been released either.
Related: GTA 6 Needs To Make Big Changes to Its Control Scheme
Taking to Twitter, Solid Snake voice actor – David Hayter – suggested Grand Theft Auto 6's setting should be Toronto, Canada. The voice actor clarified in a follow-up comment on the thread, "To avoid an internet incident… This was just a suggestion," meaning he has no official information regarding the game's setting or protagonist.
Fans commenting on the post have expressed various sentiments, some conveying excitement regarding the prospect of Solid Snake voicing GTA 6's unknown protagonist. Another response suggested "Montreal/Quebec might work better. More varied architecture and landscapes. Plus: crimes, but in French!" Another common theme in the comments has little to do with the post itself, exploring the possibility of a return to Vice City by replying with something like "GTA VI(CE) CITY."
Having a brooding protagonist with a personality that is a cross between GTA III's Claude and Metal Gear's Solid Snake, with the latter's voice actor portraying the character, would be a fascinating addition to the franchise. Couple that with a potential female protagonist that acts as the Bonnie to the aforementioned character's Clyde – perhaps voiced by Killing Eve's Jodie Comer, who portrays Villanelle – and GTA VI could have a high-caliber cast assuming the roles of some of the most intriguing characters. Voices go a long way in bringing video game characters to life and having an unlikely partnership between Hayter and Comer for GTA VI would be a solid foundation for the game's characters. However, with so much up in the air regarding Rockstar's next entry in the GTA universe, such a duo is just shy of a fool's hope.
Next: GTA 6 Would Be Better With Max Payne's Shooting Mechanics
Grand Theft Auto 6 has no official release date and will presumably be available on PC and next-generation consoles.
Source: Twitter