GTA 6: How it Can Learn From GTA Online's Alien Gang War
The surprise alien gang war of GTA Online should give Rockstar a few ideas for how to design multiplayer in Grand Theft Auto 6.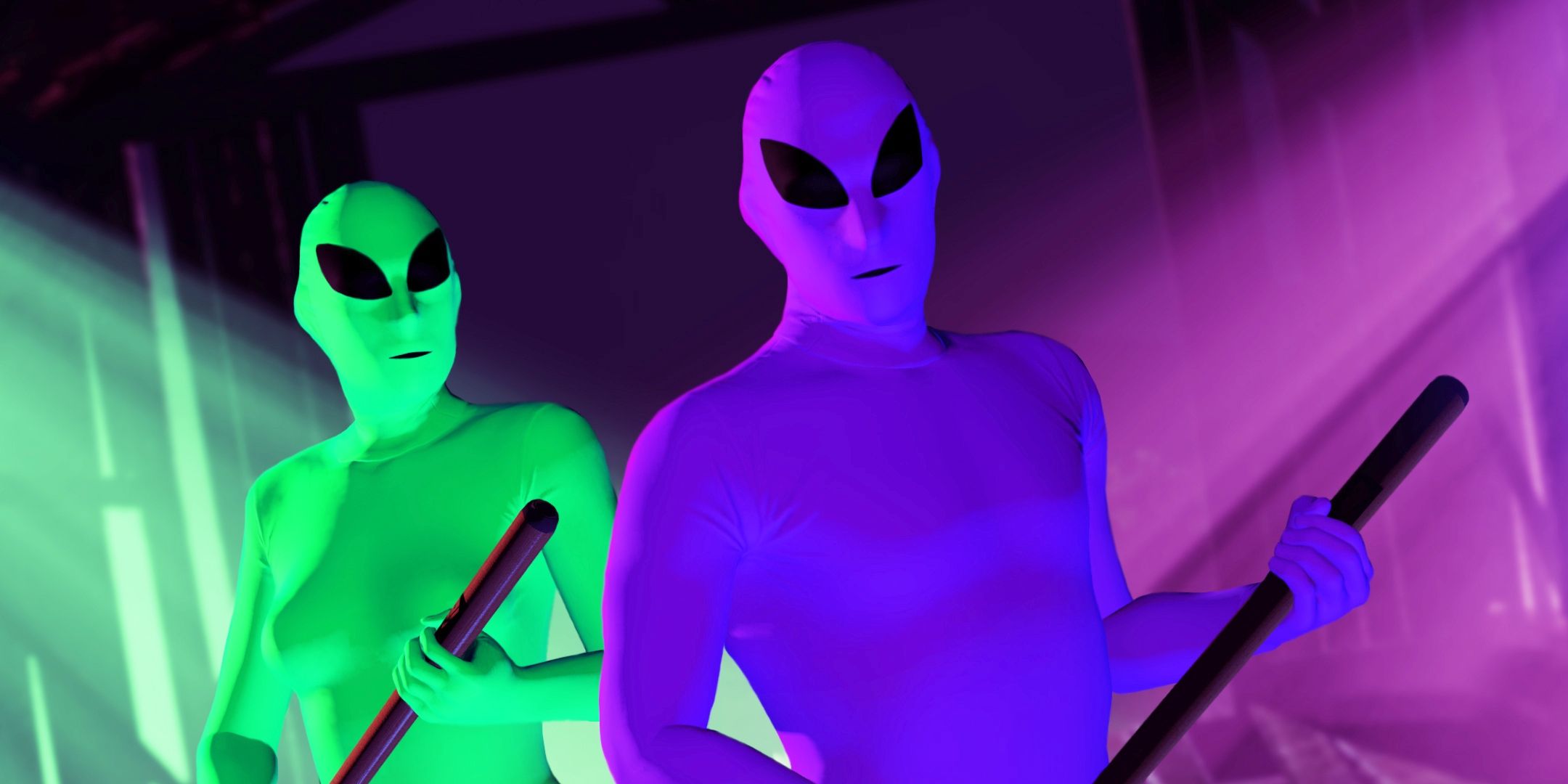 Grand Theft Auto has helped define the open-world genre, and GTA 5, in particular, is one of the most successful games of all time, recently topping 130 million copies sold. With those numbers, GTA Online has also enjoyed enduring success over the past seven years.
The large player base has allowed GTA Online to become an incredibly unique experience; one where hilarious player-created events can take the spotlight. Recently a crazy alien gang war has broken out in GTA Online, with Reddit and TikTok chronicling the start of the war.
It's an emergent event created and run by players, and it's taken the world of GTA Online by storm. While there's plenty of chances for other player-created events, Rockstar could learn from the alien gang war, in terms of implementing their own events in GTA 6.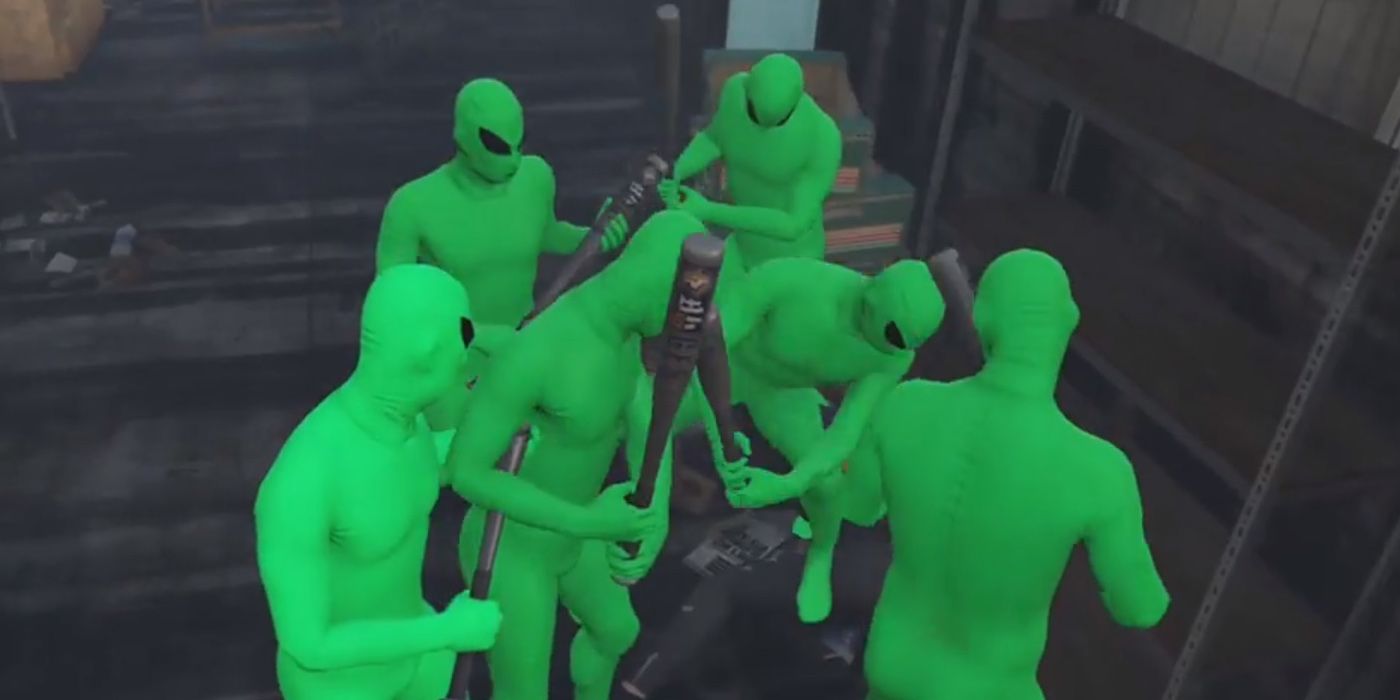 The brilliance of the alien gang war is how it erupted out of nowhere, turning into a major event seemingly overnight. One video from a Reddit user was the spark for this ridiculous event, and suddenly gangs of aliens were hunting down players and beating them. Before players knew it a new gang of purple aliens rose up to fight the green ones. The alien war is a perfect example of the kind of interactions that can spring up from online games that give players lots of freedom.
It should also serve as an example of what Rockstar can do moving forward. With the GTA 6 iteration of GTA Online, Rockstar could encourage these types of events. Sprinkle mysteries and special items across the world for players to find, create factions and pit them against each other. Rockstar has diligently updated GTA Online but additions usually take the form of new items, new areas, heists, missions, etc. Rockstar could encourage massive community events like the alien war, truly turning GTA 6 into a unique multiplayer experience. Players have already proven their ingenuity at creating emerging elements, but if Rockstar could encourage player's creativity things could go even further.
As an example, just look at the incredible story of Eve Online and how the game has basically created a virtual society. Players have created their very own companies in-game, and now and again stories pop up about wars between different factions or groups. Obviously, Grand Theft Auto doesn't need to go that far, but Rockstar could do some seriously innovative things with GTA 6 by doubling down on player economy or organizations.
Next: