Harry Potter: 10 Scenes That Foreshadowed Sirius Black Was Not A Death Eater
Though he's made to seem like a villain, here are 10 moments that foreshadowed Sirius Black's true intentions in the third Harry Potter film.
These days, it is hard to remember how fans ever could have thought that Sirius Black was the real bad guy in the third Harry Potter book and movie. Harry Potter and the Prisoner of Azkaban is the one story in the Harry Potter series that has the distinction of not featuring Voldemort as the antagonist in any form.
RELATED: Harry Potter: 5 Most Likable Characters (& 5 Fans Can't Stand)
He's not trying to build a new body, nor is he jumping from an old diary or even appearing in the flesh. In the third Harry Potter story, the presumed villain throughout is Sirius Black, godfather to Harry and best friend to James. Reviewing the plot now, though, everyone should have known Sirius was good all along.
10

The Motorbike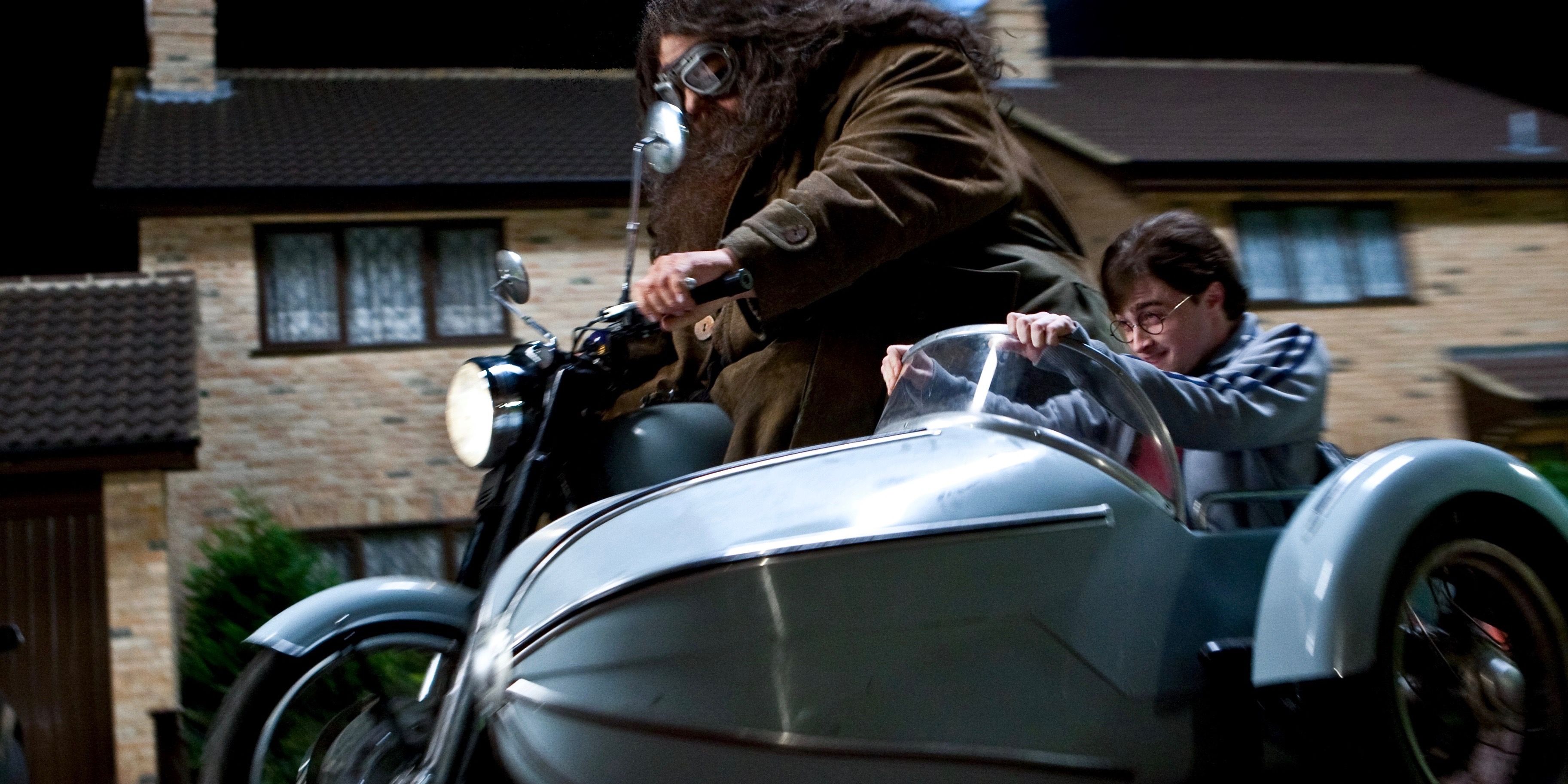 Though Sirius himself does not appear until the third book/movie Prisoner of Azkaban, he is mentioned in the very first chapter of the Harry Potter series. When Hagrid arrives at 4 Privet Drive, to meet with Professors Dumbledore and McGonagall, he is riding a flying motorcycle.
When Dumbledore asks where he got it, Hagrid mentions that "young Sirius Black' loaned it to him. If Sirus has really been a Death Eater and a murderer, why would he have loaned his bike to Hagrid to take Harry away? Why wouldn't he have just killed Hagrid and left with Harry himself?
9

The Discussion With Madame Rosmerta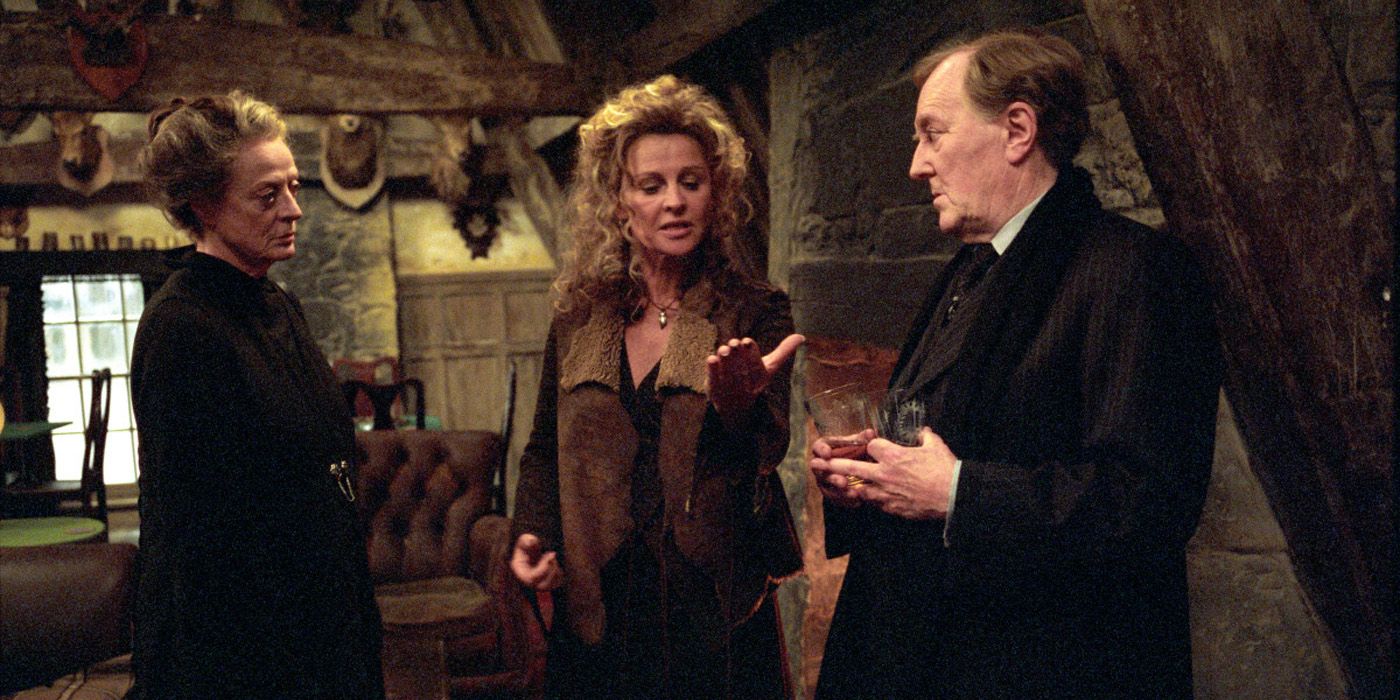 When Harry finally hears the "truth," that Sirius turned his parents over to Voldemort as he was their secret keeper, the audience also hears more about Sirius. This is where fans learn that Sirius and James were best friends, that they were never apart, that their friendship was as close as close could be. It's also made clear that Peter Pettigrew sort of just tagged along after them. The real relationships, and problems, the boys might have had is highlighted right away.
8

Sirius Knew Where The Gryffindor Common Room Was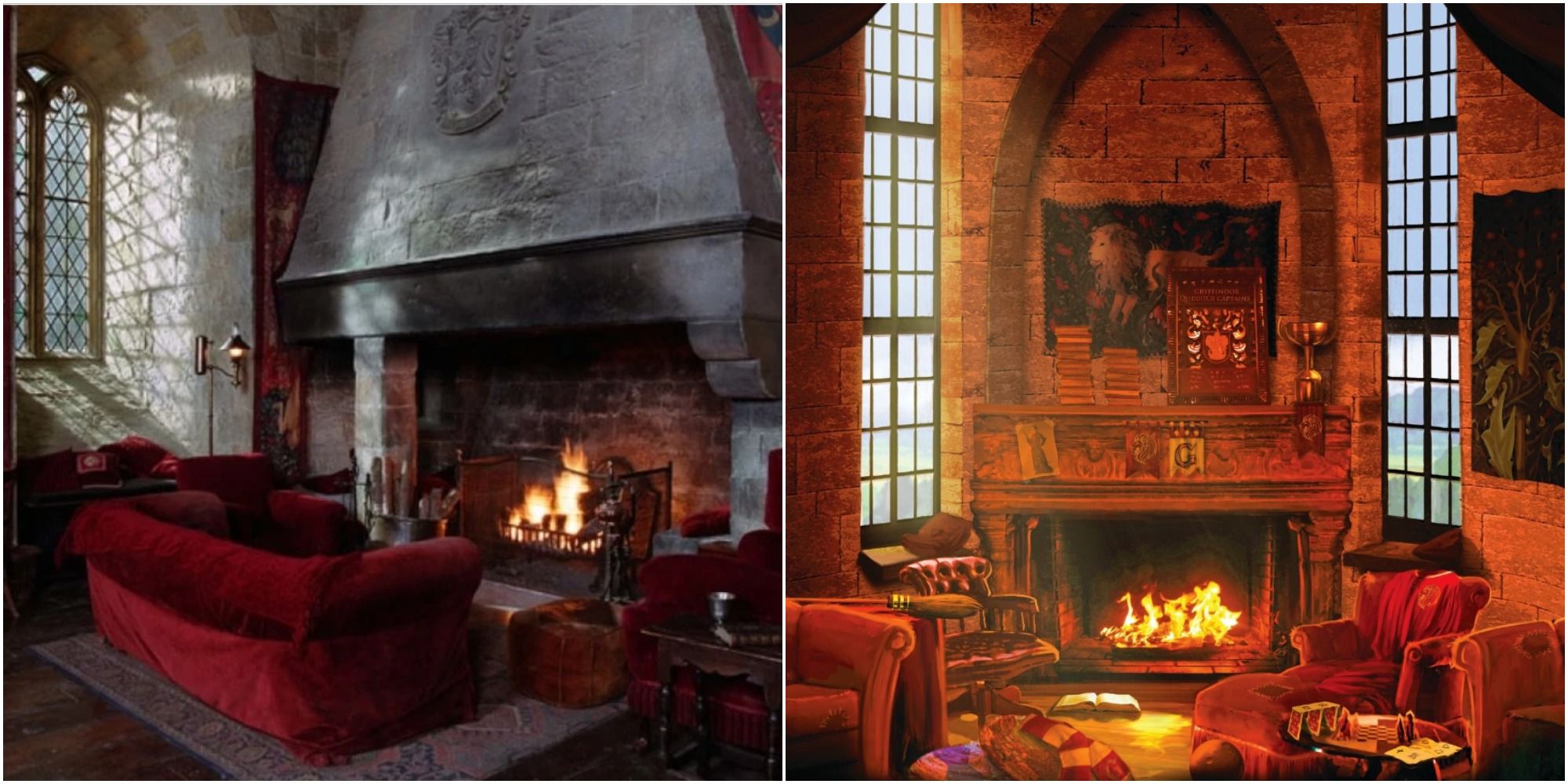 To attack the portrait of the Fat Lady, Sirius had to know where the Gryffindor common room was. To know where the Gryffindor common room was, he had to be a Gryffindor. Having not met Peter yet, fans would have only had Ron's words to go by. "There wasn't a witch or wizard who went bad who wasn't in Slytherin." With that information in mind, it should have been clear that Sirius could not possibly have been a Death Eater.
7

No Students At Home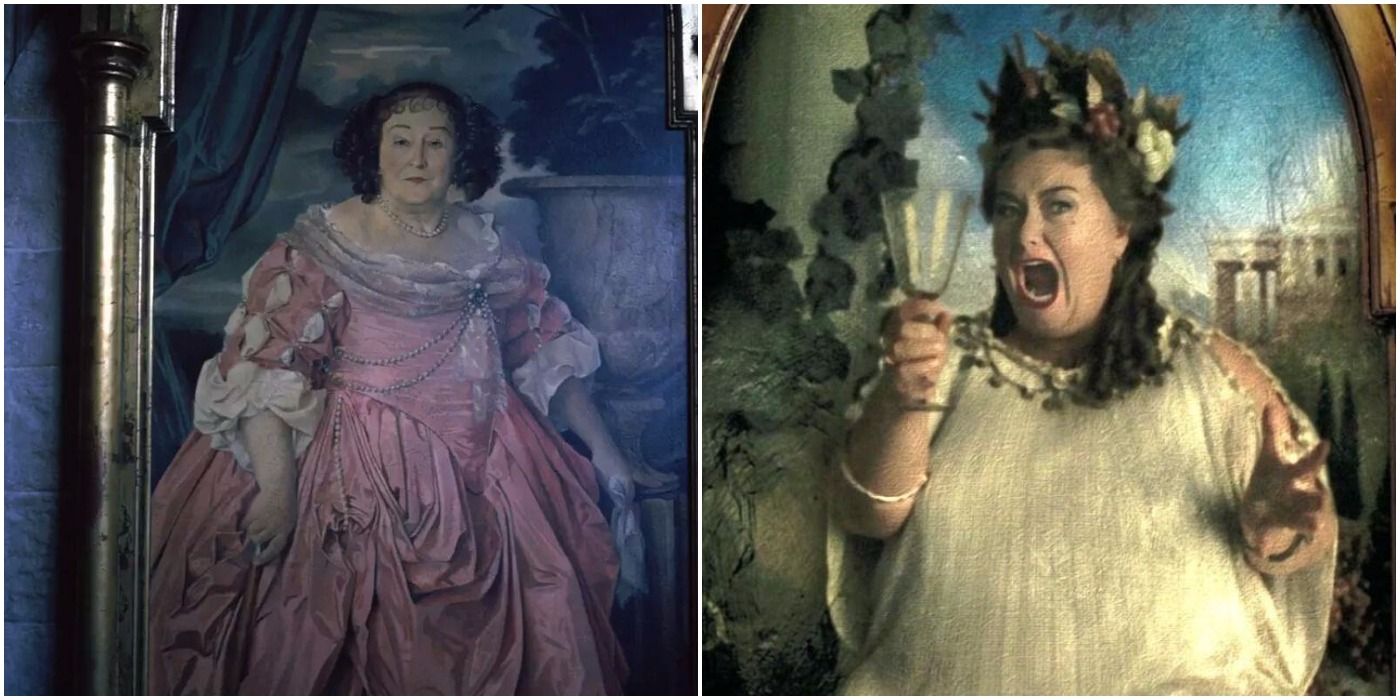 Sirius attacked the portrait of the Fat Lady on Halloween night. The books mention that this is very lucky, as, due to the feast, the dormitory would have been empty and no students would have been harmed had Sirius actually made it inside.
RELATED: Harry Potter: The Worst Thing About Each Hogwarts Teacher
It wasn't just luck. It should have been clear that this was deliberate timing, since Sirius was not a Death Eater or trying to kill Harry, and he only wanted to go after Scabbers when no one else was in the way.
6

Stands Over Ron
In the books, Sirius returns to Gryffindor Tower, makes it inside—using passwords written down by Neville—and then is caught standing over Ron's bed with a knife. Ron's yelling wakes the tower, and Sirius flees. The assumption is that Sirius picked the wrong bed and was looking for Harry. However, when looking back on the scenario, it's clear he purposefully was looking for Ron to find Scabbers/Pettigrew. He was never a Death Eater out to kill Harry at all.
5

"Where is He, Sirius?"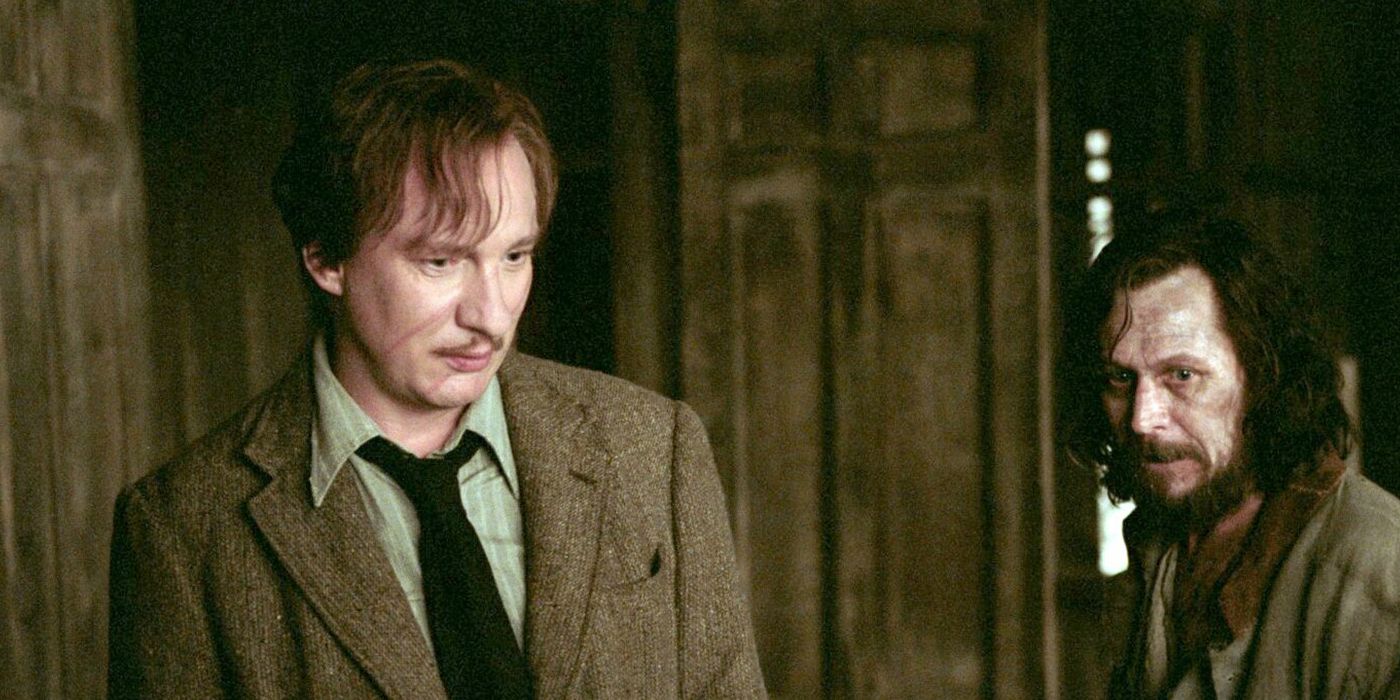 In the books, when Lupin appears on the scene in the Shrieking Shack, he asks Sirius where someone is. As Lupin obviously knows Harry—as well as Ron and Hermione—he can't possibly be asking about Harry at all. Lupin knows and is showing the audience that Sirius is after someone and something, else. Sirius was never a Death Eater and, in this last moment before the big reveal, the audience is being clued in.
4

Watched Quidditch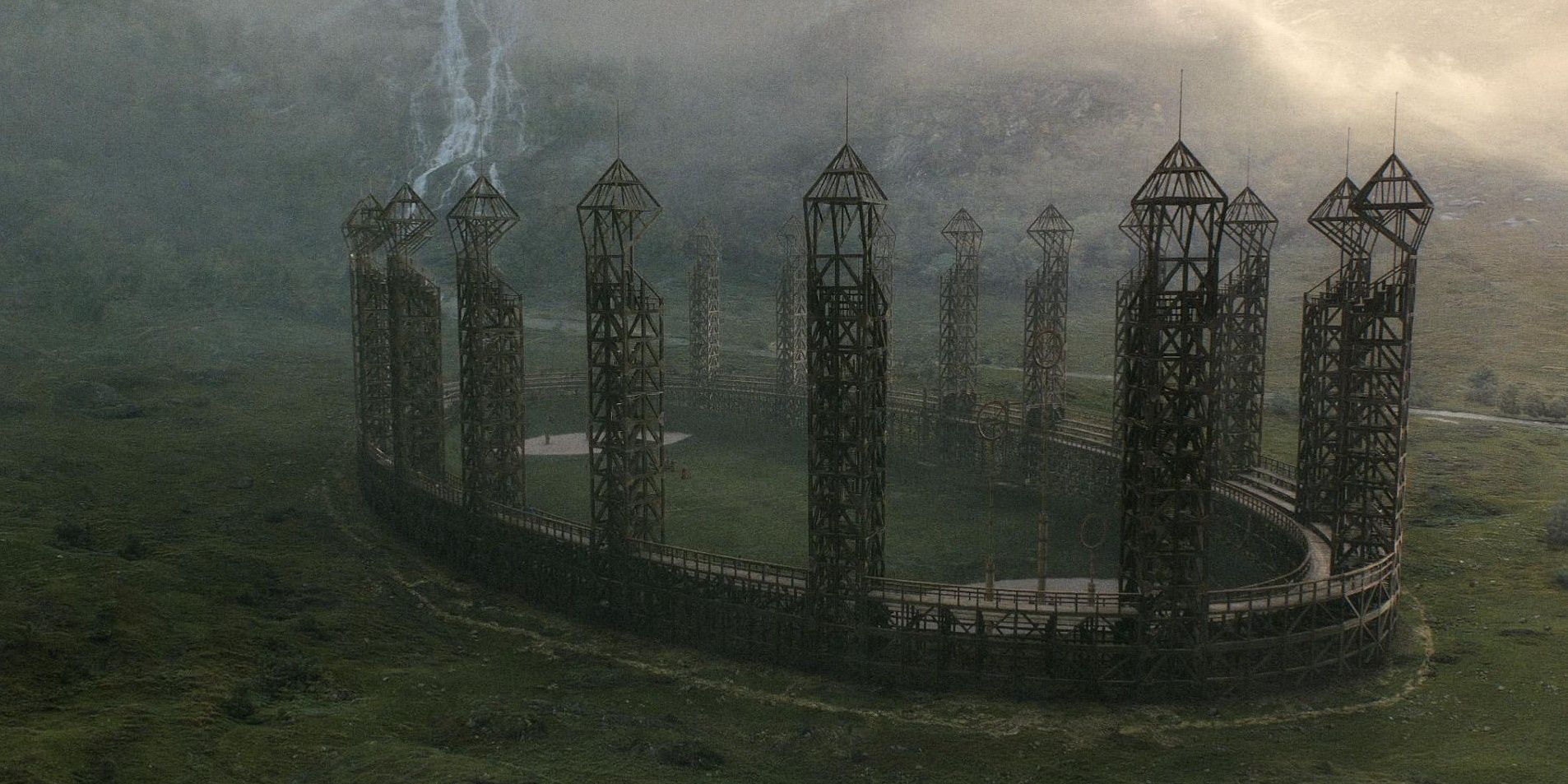 In the books, the "grim" shows up in the Quidditch stands as Harry is in the middle of a match. He isn't just seeing things; Sirius has taken time out of his vendetta to watch his godson play Quidditch. He doesn't attack or interfere. He only sits. This foreshadows the fact that the grim is not merely an imagined omen as well as the fact that Sirius, when fans find out he is the black dog, was not out to kill Harry by any means necessary.
3

The Newspaper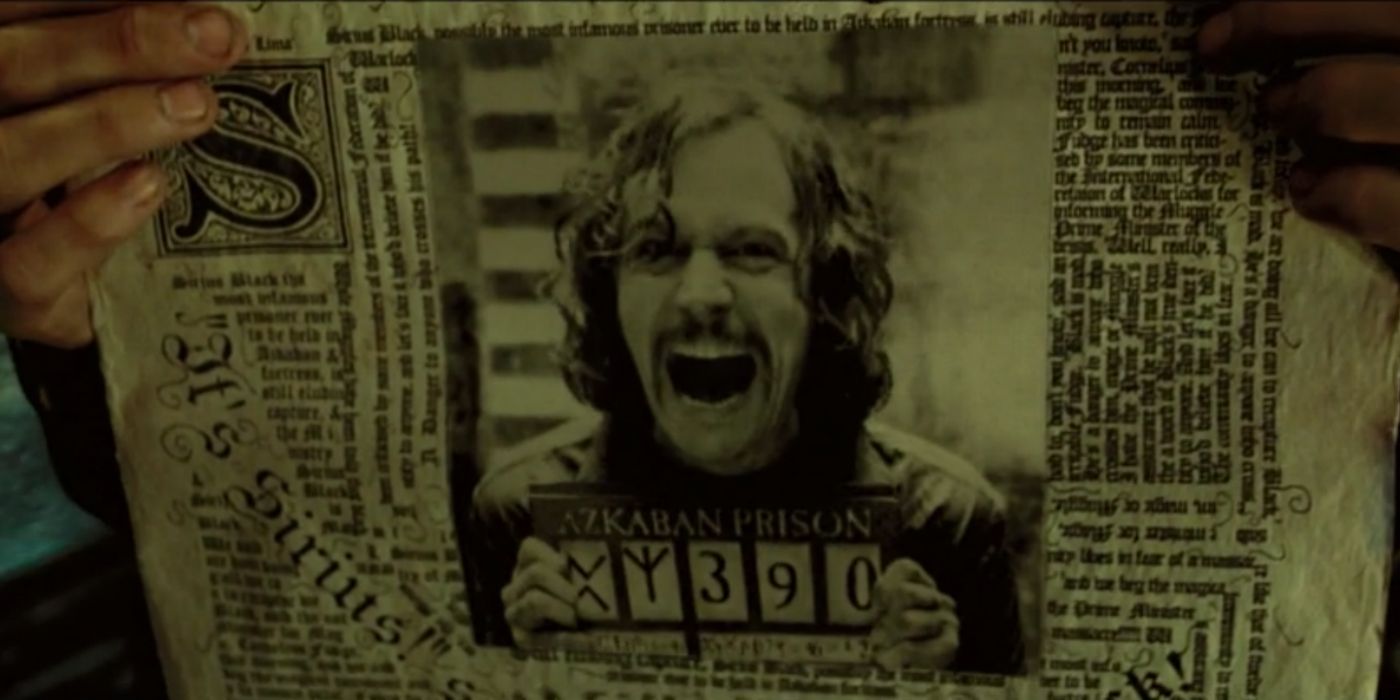 In the books, the minister of magic, Cornelius Fudge, mentions having visited Azkaban and having spoken to Sirius, who seemed to still have his wits about him. He even gave Sirius his copy of the Daily Prophet. The newspaper that had the picture of Ron's family's trip to Egypt.
RELATED: Harry Potter: 10 Villains Who Deserved Harsher Consequences
The picture where Scabbers was sitting on Ron's shoulder. Sirius had his wits, which certainly meant something significant since the Dementors weren't having a full effect on him. The picture of Scabbers would obviously lead to his breakout from prison, not Harry.
2

"He's at Hogwarts"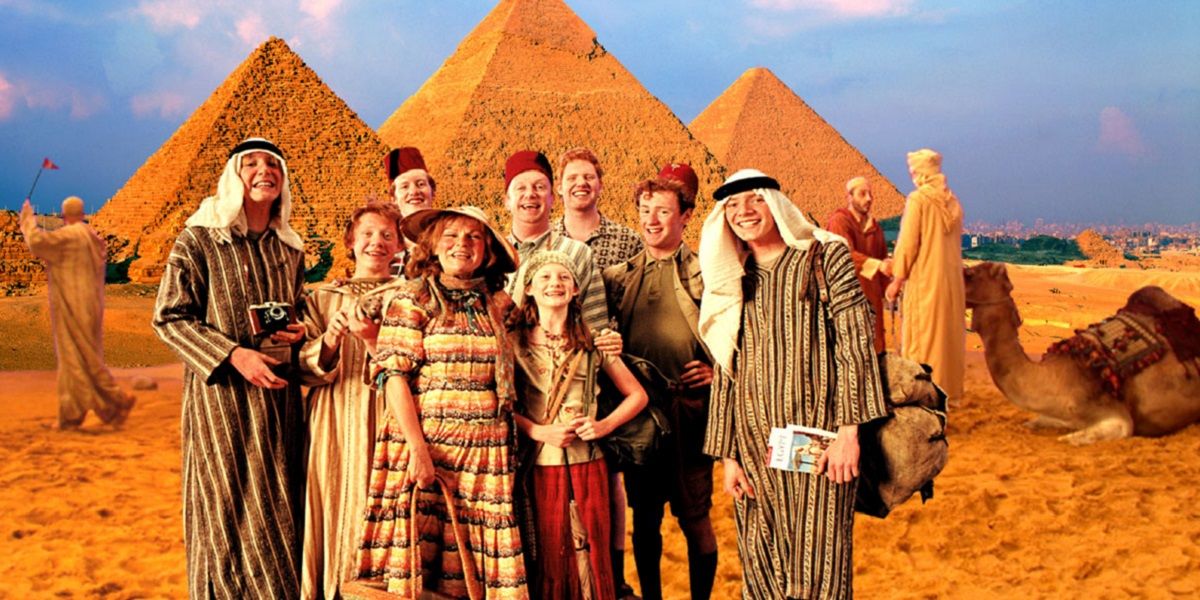 In the books, fans learn that, soon after Fudge's visit to Azkaban, Sirius begins mumbling in his sleep. What does he begin to mumble? "He's at Hogwarts. He's at Hogwarts."
While Fudge and readers alike are supposed to assume this means Harry, the fact is Harry had already been at Hogwarts for a few years, and Sirius had only begun mumbling recently—right after Fudge gave him the newspaper and Sirius saw the picture of Scabbers with Ron in Eqypt..
1

Friends with Crookshanks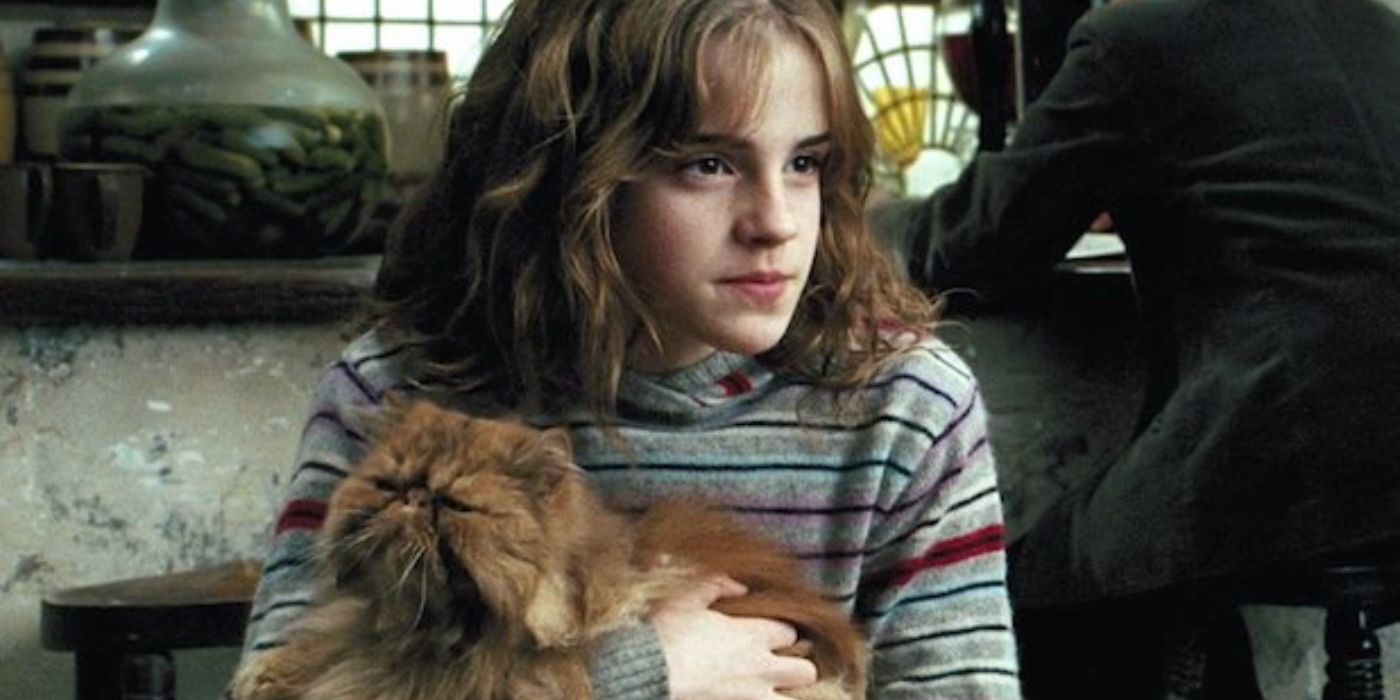 It's much clearer in the books than the films, but Sirius, in his dog form specifically, was very well-liked and assisted by Crookshanks. Though this upset Ron further, Hermione always insisted that Crookshanks was not only a good cat, but a smart cat.
Crookshanks knew who and what Sirius was long before anyone else. It would have been good to trust the animal instincts of the pets around them, and perhaps Harry, Ron, and Hermione would have understood the truth about the escaped Sirius Black much sooner had they done so.