How Matthew Modine's The Dark Knight Rises Death Was Altered
Matthew Modine's Foley meets his end trying to stop Talia al Ghul in The Dark Knight Rises but here's how his death was altered in the final cut.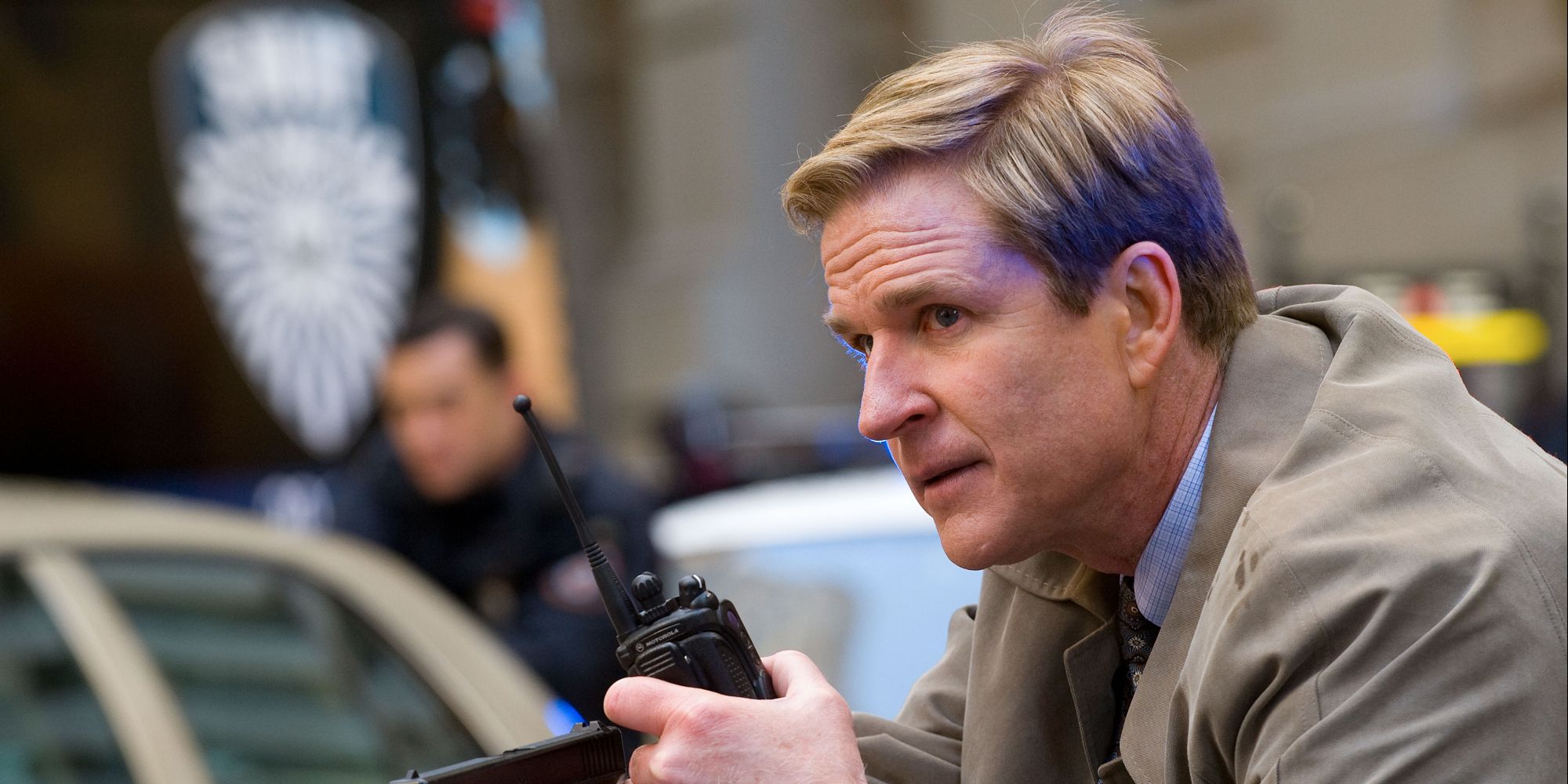 Here's how the death of Matthew Modine's Foley in The Dark Knight Rises was altered from its original form. It's hard to imagine a cinematic landscape where the Caped Crusader doesn't appear at least every few years, but that's what happened following Batman & Robin. This 1997 blockbuster was so revived it killed that version of the franchise stone dead and left Warner Bros unsure how to continue, leading to no big-screen Batman adventures for eight years. Various reboots were considered, including a live-action take on Batman Beyond, with Keanu Reeves reportedly eyed for the title role.
Christoper Nolan eventually took the reins for 2005's Batman Begins, which was a total cinematic rehabilitation for the character. Nolan's Dark Knight trilogy brought a grounded, emotional reality to the comic book movie genre, and would inspire the likes of Iron Man. The Dark Knight Rises from 2012 was the final entry of the trilogy and saw Bruce Wayne/Batman facing off against Tom Hardy's Bane. While it didn't quite reach the acclaim of the second entry, its still a fitting end to the series.
Related: Dark Knight Rises Chant: Words & Real World Meaning
The Dark Knight Rises introduced some key players in the final chapter too, including Joseph Gordon-Levitt's Blake and Marion Cotillard as Miranda Tate/Talia al Ghul. Matthew Modine (Full Metal Jacket) also plays a supporting role as Peter Foley, Gotham's Deputy Police Commissioner. Foley is eager to be the man to catch Batman when he resurfaces and while not a villain, he's shown to be career-focused and egotistical.
Following Bane's takeover of Gotham in the latter half of The Dark Knight Rises, Foley essentially stays at home while the citizens suffer. Gordon eventually convinces him to rise up against Bane and his army, and he leads an assault on City Hall in the finale. Foley is later killed while firing on Talia al Ghul's Tumbler; she orders the driver to fire on Foley and the other officers, and his body is later seen sprawled on the ground. The editing of Foley's death feels a little off, however, because it focuses on Talia as the shots are heard before cutting to Foley's bullet hole free corpse.
That's because this wasn't how Matthew Modine's Foley was originally supposed to die in The Dark Knight Rises. Footage of a stunt captured during filming shows Foley firing on the Tumbler before it runs him over, which is how the scene originally played out. It's unknown why this was changed in the final edit, but maybe the original version didn't make it clear enough that Foley was actually killed. Foley's bravery despite being terrified is one of the most quietly affecting character arcs in the movie, so perhaps Nolan wanted to underline his sacrifice.
Next: The Dark Knight Reminded Everyone How Good Eric Roberts Can Be