James Gunn's Favorite Superhero Movie Is Spider-Man: Into the Spider-Verse
Guardians of the Galaxy director James Gunn has picked his favorite superhero movie… and it's 2018's Spider-Man: Into the Spider-Verse.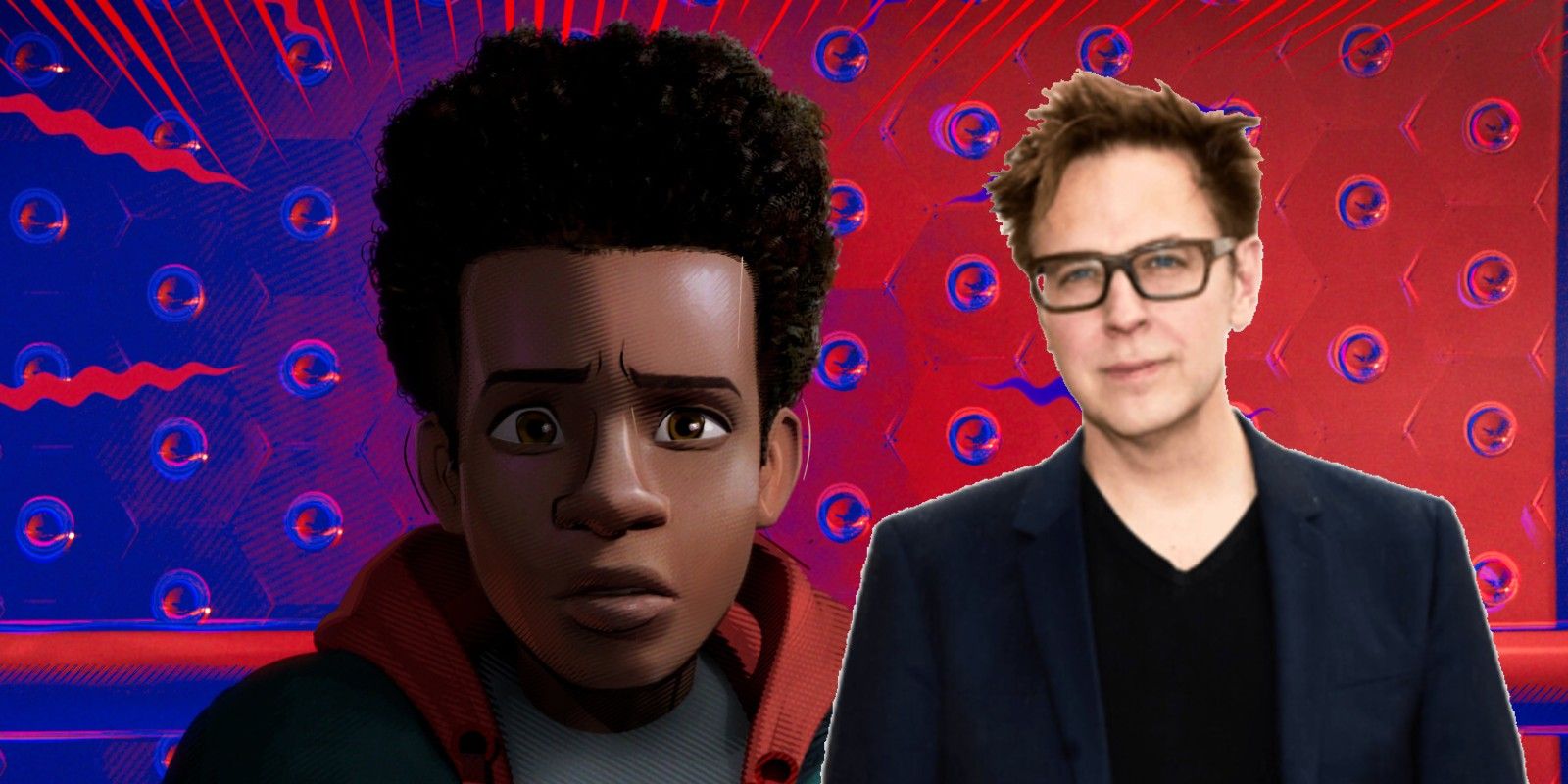 James Gunn reveals his favorite superhero movie is Spider-Man: Into the Spider-Verse. Gunn is no stranger to the superhero genre, having now worked with both Marvel and DC. So far, Gunn has directed two films for Marvel - Guardians of the Galaxy and its 2017 sequel - and one for DC, though he has hopes for more in the future. His first, The Suicide Squad, is slated for release in August 2021 and is currently in post-production, having completed filming earlier this year. Next, Gunn will return to the MCU for Guardians of the Galaxy Vol. 3. A start date for Vol. 3 was thought to be unveiled recently before Gunn debunked it on social media.
Spider-Man: Into the Spider-Verse became a huge hit when it was released in 2018, even going on to win Best Animated Feature at the Academy Awards. It follows Miles Morales, a normal teenager who one day becomes Spider-Man after being bitten by a radioactive spider. However, he soon discovers he isn't the only person with spider-like abilities when others from different realities (including Peter B. Paker and Gwen Stacey) end up in his own. Into the Spider-Verse was widely praised for its animation style and unique story, and even now, it's largely considered to be one of the best Spider-Man movies.
Related: Spider-Man: Every Into The Spider-Verse Cameo That Was Cut
Gunn has been participating in the "30-Day Movie Challenge" on social media, where every day he responds to a prompt with a film of his choice. Day 10 called for "your favorite superhero movie," and Gunn ultimately went with Into the Spider-Verse.
It isn't too surprising that Gunn chose Into the Spider-Verse, seeing as it's a genuinely wonderful film that many people enjoy. Some might wonder why Gunn didn't single out any of his own superhero films, but it's clear he wants to recognize other films. Fans enjoy hearing Gunn's honest opinions about the movies he enjoys and admires, and it's nice to know he likes Into the Spider-Verse as much as the rest of us.
Fans of both Into the Spider-Verse and Gunn's films have a lot to be excited for over the next few years. A sequel to Into the Spider-Verse is currently planned for November 2022, and it promises to have a lot of big surprises. Meanwhile, Guardians of the Galaxy Vol. 3 hasn't gotten an official release date yet, but fans are expecting it to arrive in either late 2022 or 2023. And then, of course, there's The Suicide Squad. Needless to say, when it comes to superhero movies, fans are set for a very, very long time.
More: Suicide Squad 2: Every Character Returning In James Gunn's DC Sequel
Source: James Gunn/Twitter