John Krasinski Slammed For Being A Sellout After Some Good News TV Deal
After the announcement of his deal to sell Some Good News to ViacomCBS, many are criticising John Krasinski for cashing in on the show.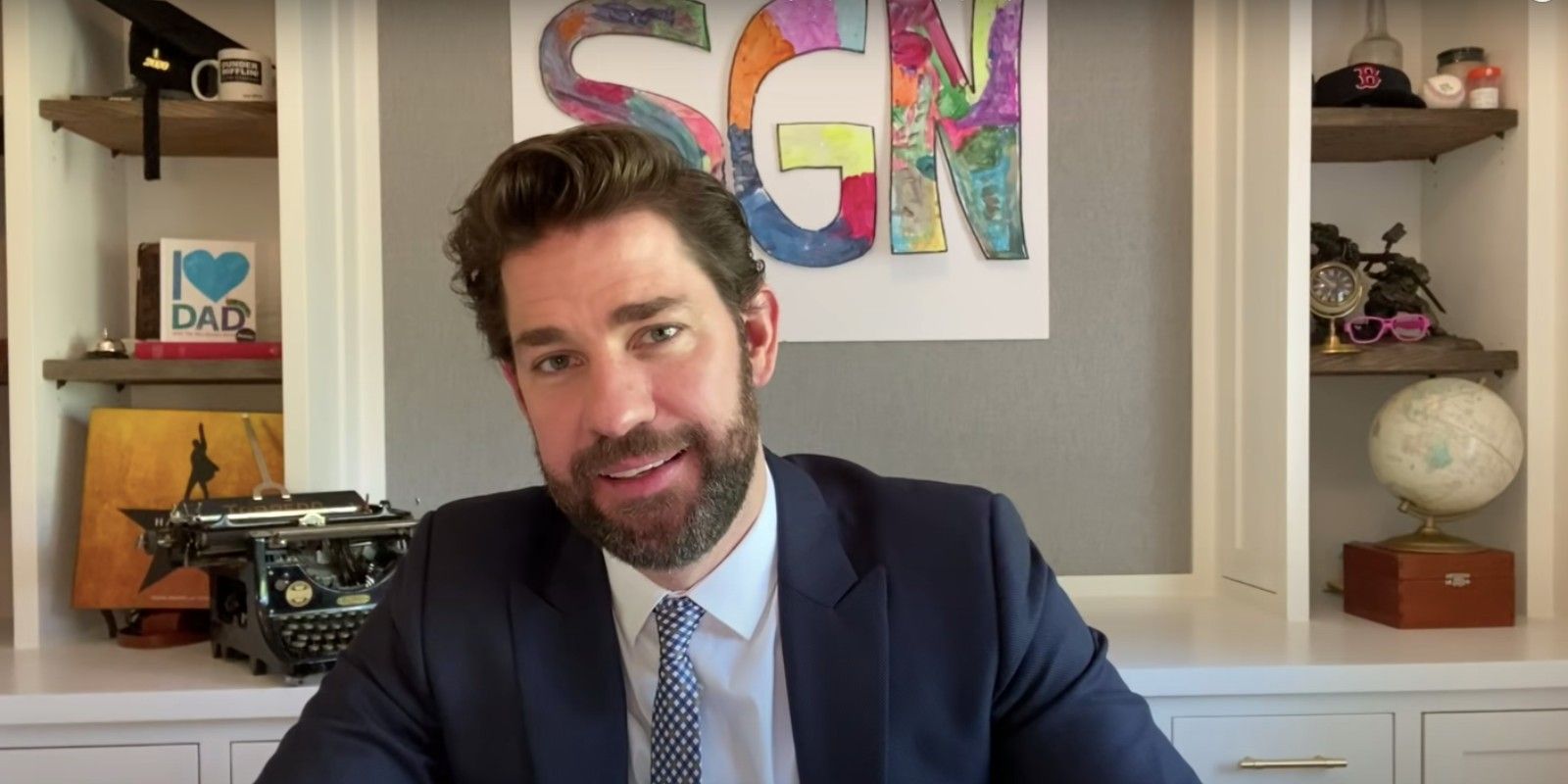 After the announcement of his deal to sell Some Good News to ViacomCBS, many are criticizing John Krasinski for cashing in on the show. The deal, which was made public yesterday, means the YouTube show, which Krasinski launched to "spread good news" during the coronavirus shutdown, will net Krasinski a handsome profit.
The actor and director, who first came to prominence as Jim Halpert on NBC's The Office, worked on the concept for Some Good News for seven years with producing partner Allyson Seeger and decided the lockdown was the ideal time to launch a show designed to spread positivity. Krasinski will not host the network version of Some Good News, though he may pop in for appearances during certain segments.
Related: Quiet Place 2 Release Date Delayed Indefinitely, Confirms John Krasinski
However, many pundits have criticized Krasinski for the move, saying that it reeks of capitalism at its worst and that Krasinski has betrayed the ethos of the show. Others doubted the show would have the same charm on a big network. You can see several tweets echoing those sentiments below:
The big money deal did come as a surprise, as when Krasinski launched it, the show's appeal was its so-called amateur approach. Despite the low-budget setting, including a hand-drawn logo produced by Krasinski's young daughters, and the fact that it relied on iPhone-shot footage and screen recordings of video calls, Some Good News immediately became wildly popular, drawing millions of views and subscribers. Viewers were also brought in by Krasinski's access to famous faces, putting them in a relaxed environment and giving the general public access to them. Inserts where he discussed his favorite parts of filming The Office with Steve Carell and another where the original Hamilton cast gathered together to perform for a young fan, were popular primarily because of their informal and off-the-cuff feel.
Now, many are questioning whether that will all change thanks to the ViacomCBS deal, as the press release makes it sound like the show will be formalized, and become a far more polished product, similar to the many other daily news shows already on the air. As a result, many are rightfully upset by Krasinki's assertion that his motives for the show were pure.
It remains to be seen whether that is truly the case, though. The Quiet Place 2 director is by all accounts a genuinely humble and approachable star, and perhaps the ViacomCBS deal merely presented an opportunity for him to get his message across to more people. There is, as of yet, no news on what format the new version of Some Good News will take, nor who will host it or when it will begin to air.
Next: John Krasinski DJs Virtual Prom For Quarantined Class of 2020
Source: Twitter (see above)