Jon Stewart's Irresistible Skipping Theaters To Release On Demand
Jon Stewart's new movie Irresistible starring Steve Carell will premiere at home on demand June 26, instead of its scheduled May 29 release date.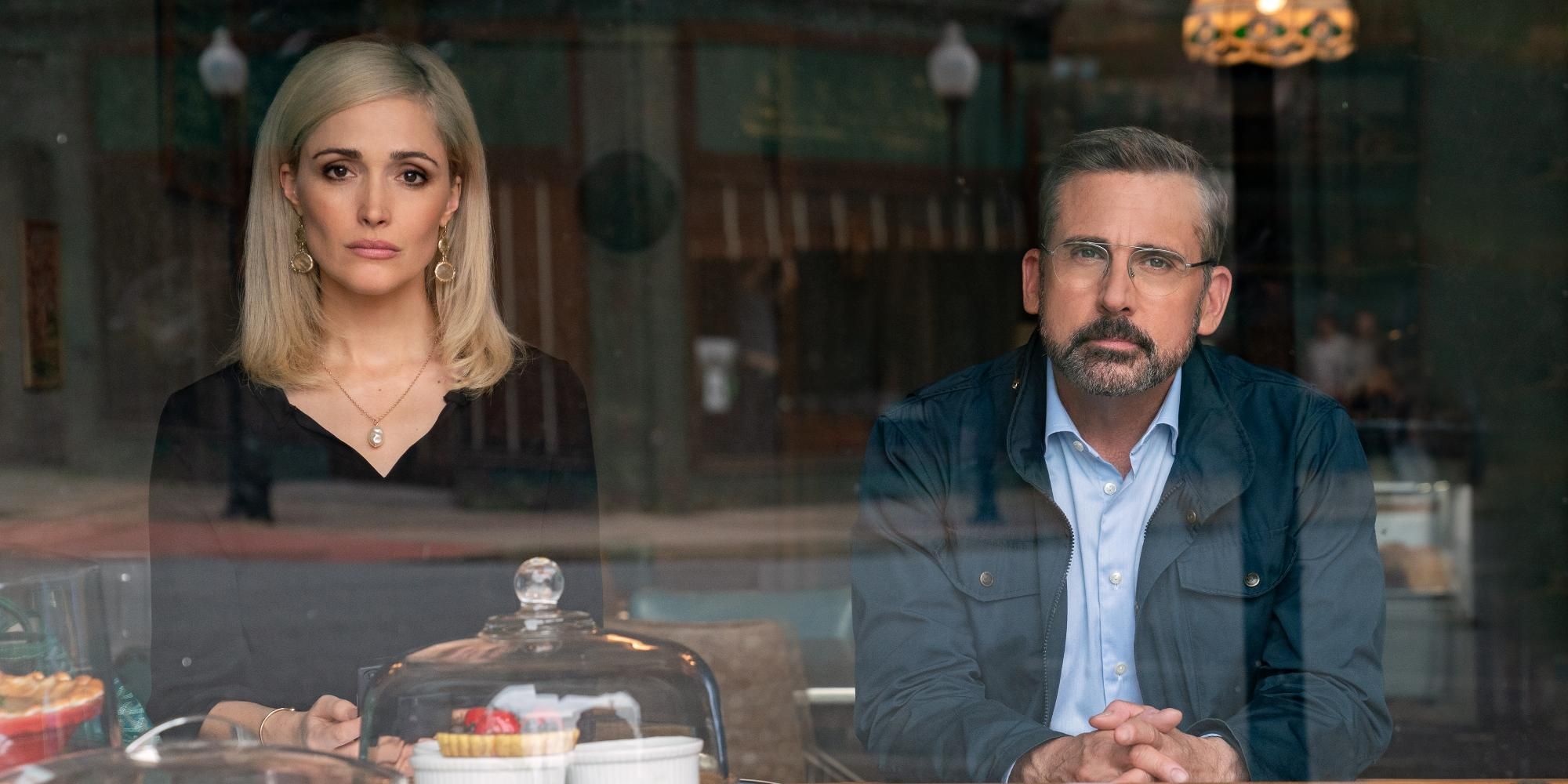 Jon Stewart's new movie Irresistible will premiere at home on demand June 26. Although originally scheduled to be released in theaters at the end of May, Focus Features has opted to push it back. It joins the ranks of other delayed movies like Tom Hanks' Greyhound, which was pulled from theatrical release to premiere on Apple TV+, and Judd Apatow and Pete Davidson's The King of Staten Island releasing June 12 on demand. This will be Stewart's sophomore effort as a writer and director, with his first film Rosewater receiving lukewarm reviews.
Focus Features announced the Irresistible release date change and debuted a behind-the-scenes featurette, with Stewart commenting in the usual sardonic repartee that he used to deliver as the host of The Daily Show. The movie will be on demand for a 48-hour rental period for $19.99. Irresistible stars Steve Carell, Rose Byrne, Mackenzie Davis, Topher Grace, and Natasha Lyonne. Focus Features also released a new poster for the movie, with Carell in a red, white, and blue Uncle Sam hat, and the tagline "Send in the clowns." The film was produced by Stewart, Lila Yacoub, and Plan B Entertainment's Dede Gardner and Jeremy Kleiner. See the featurette and poster below
Related: Irresistible Movie Trailer Stars Steve Carell As A Determined Democrat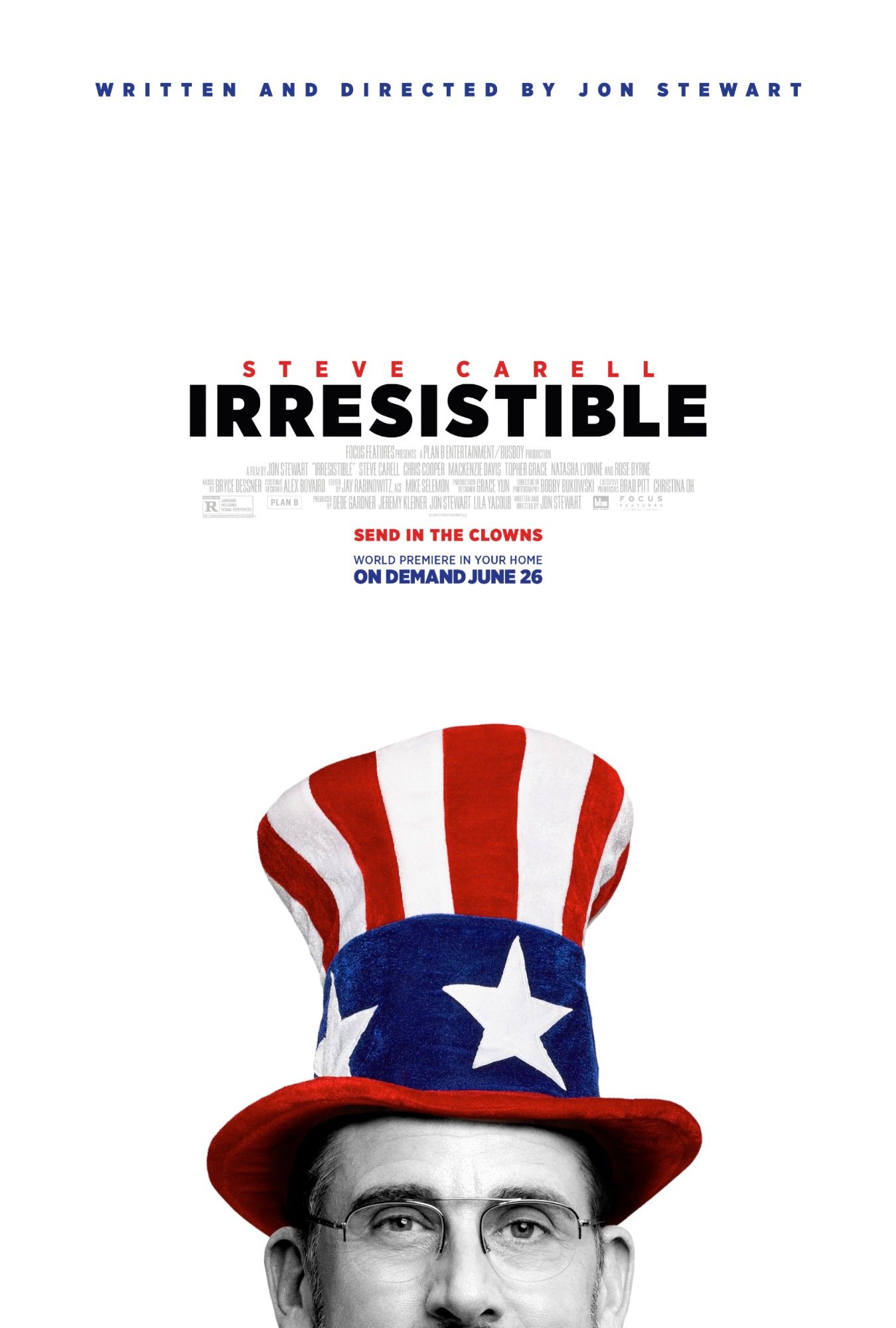 Irresistible stars Carell as Gary Zimmer, a top political strategist for the Democratic National Committee who believes he has found a rallying figure in a retired Marine Colonel played by Chris Cooper. When he sees a video of him standing up for the rights of undocumented workers in his small Wisconsin town, Gary sets out to help him run for mayor, but the Republican National Committee decides to counter by sending in his nemesis Faith Brewster, played by Byrne. The ensuing media circus will take them to both extremes of the political spectrum, as they campaign for total victory.
Focus Features has a number of previously released and upcoming movies on demand, including The High Note, Emma, and Never Rarely Sometimes Always. Come Play, their new horror project that was delayed until Halloween, is still set to be released theatrically, but for the most part, they seem ready and willing to adjust their releases to allow for more on demand listings.
More: Every Delayed 2020 Movie Without A New Release Date
Source: Focus Features