Justice League Official Snyder Cut Trailer Already In The Works
The official Justice League Snyder Cut trailer is in the works for the director's cut set to release on HBO Max in 2021, confirms Zack Snyder.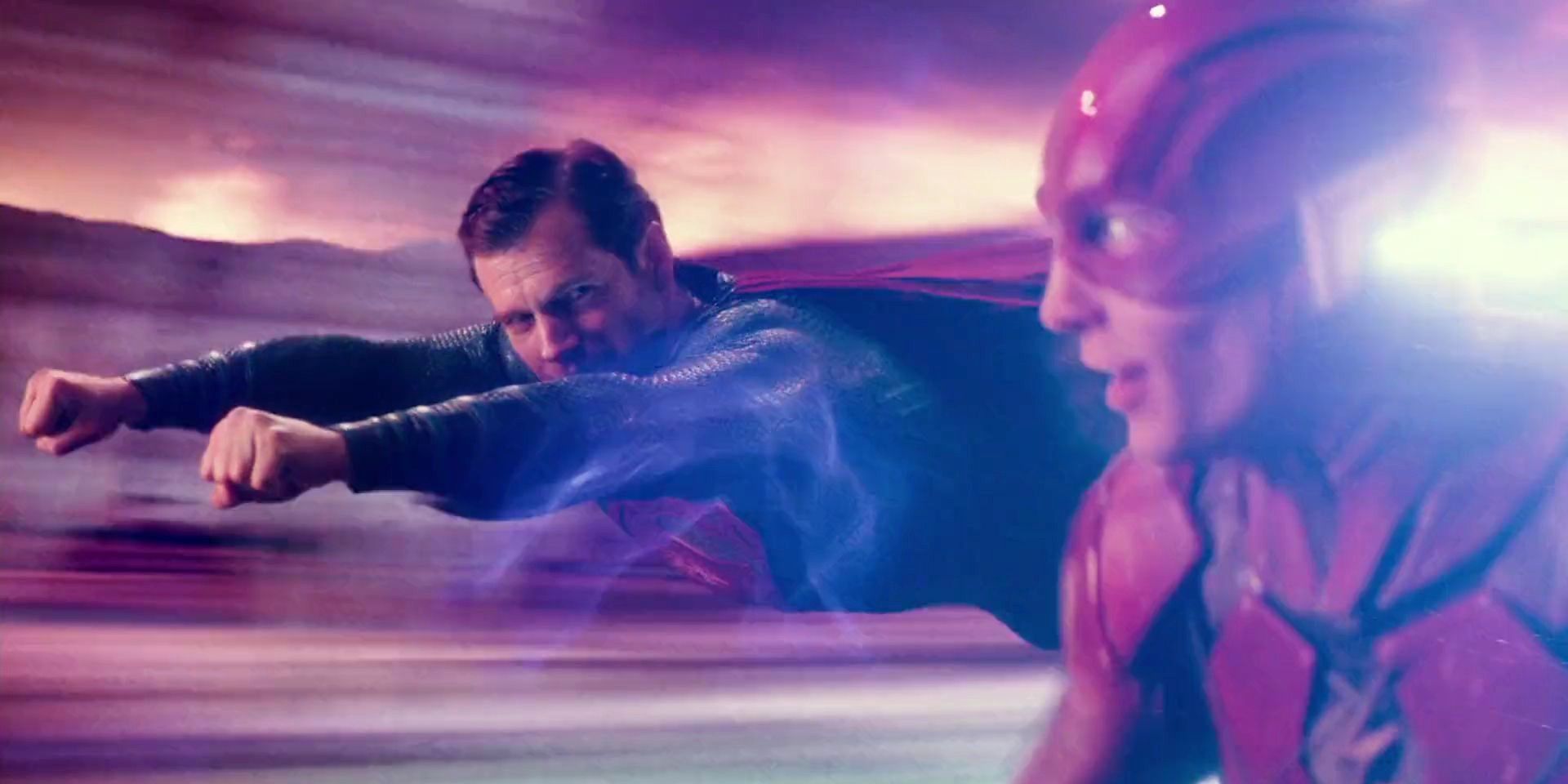 Zack Snyder confirms he's already at work on the official Justice League Snyder Cut trailer. The director helped build the (unofficially titled) DC Extended Universe at Warner Bros. through 2013's Man of Steel and 2016's Batman V Superman: Dawn of Justice. His overarching story for the DC superheroes was meant to continue in 2017's Justice League, but the director exited the project after the death of his daughter. The Avengers helmer Joss Whedon was brought in to direct the Justice League reshoots and much of Snyder's original vision was changed for the theatrical cut of the movie. After the movie's theatrical release, fans of Snyder launched the #ReleaseTheSnyderCut movement calling for Warner Bros. to release Justice League as Snyder originally intended.
Snyder contributed to the momentum behind his director's cut by releasing stills, storyboards and other teases of his Justice League cut over the years. The fan push and Snyder's own continued work on Justice League in his free time finally saw results this week. On Wednesday, Superman actor Henry Cavill joined Snyder to announce Zack Snyder's Justice League will release on HBO Max in 2021. Though there is still more work to be done, and the director has been given a reported budget of $20-30 million, the Snyder Cut will actually be released next year - but whether it'll be an extra-long movie or a TV show remains to be seen. Now, the director has already assured fans he's hard at work on the project.
Related: Justice League's New Version Isn't The REAL Snyder Cut
Responding to fan comments on his recent Vero post featuring a new photo of Ryan Choi, Snyder addressed his work on the Justice League Snyder Cut official trailer. One fan asked, "I gather you're in the editing process. Should I expect a trailer though?" to which Snyder responded, "Working on it." See a screenshot of the exchange below.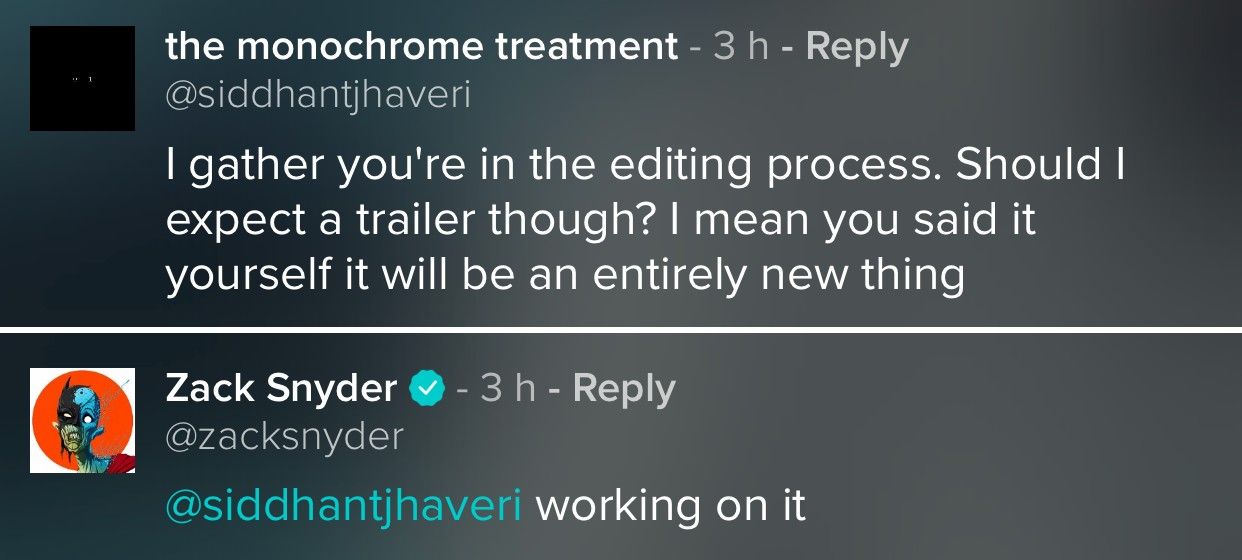 Although the filmmaker is already working on the Zack Snyder's Justice League trailer, it's not yet known when the video could be revealed to the public. It's unclear when in 2021 the Justice League Snyder Cut will release, but if it's early in the year, then HBO Max may want to release the trailer sometime this summer. The Snyder Cut trailer is the kind of thing that would've played exceptionally well at an event like San Diego Comic-Con. But with this summer's convention cancelled, perhaps Snyder will do an online event, similar to the Man of Steel watch party and Q&A he used to announce the Snyder Cut's release. If HBO Max and Snyder were to assemble the full Justice League cast, they could create a special event of their own to launch the Snyder Cut trailer.
However, as of now, that's just speculation. As previously stated, Zack Snyder's Justice League doesn't have an exact release date yet. All that's known is it will debut on HBO Max sometime next year. As a result, it's tough to pinpoint a rough estimate of when the trailer could debut, especially since HBO Max likely won't promote it as if it were a theatrical release. Snyder may want to unveil the Snyder Cut trailer as soon as this summer, or HBO Max may hold it until a month before the Snyder Cut releases. For now, fans will have to wait on updates from Snyder and/or HBO Max. Still, they can rest assured knowing Snyder is already hard at work on the Justice League Snyder cut trailer and hopefully he'll soon offer more details on when it might be released.
Next: Justice League's Snyder Cut Will Be Better (But Will It Be Good?)
Source: Zack Snyder/Vero