Kim Kardashian Faces Backlash For Promoting SKIMS Black Face Masks
The reality star and fashion mogul Kim Kardashian West is facing immense backlash for promoting a SKIMS black face mask that does not match the model.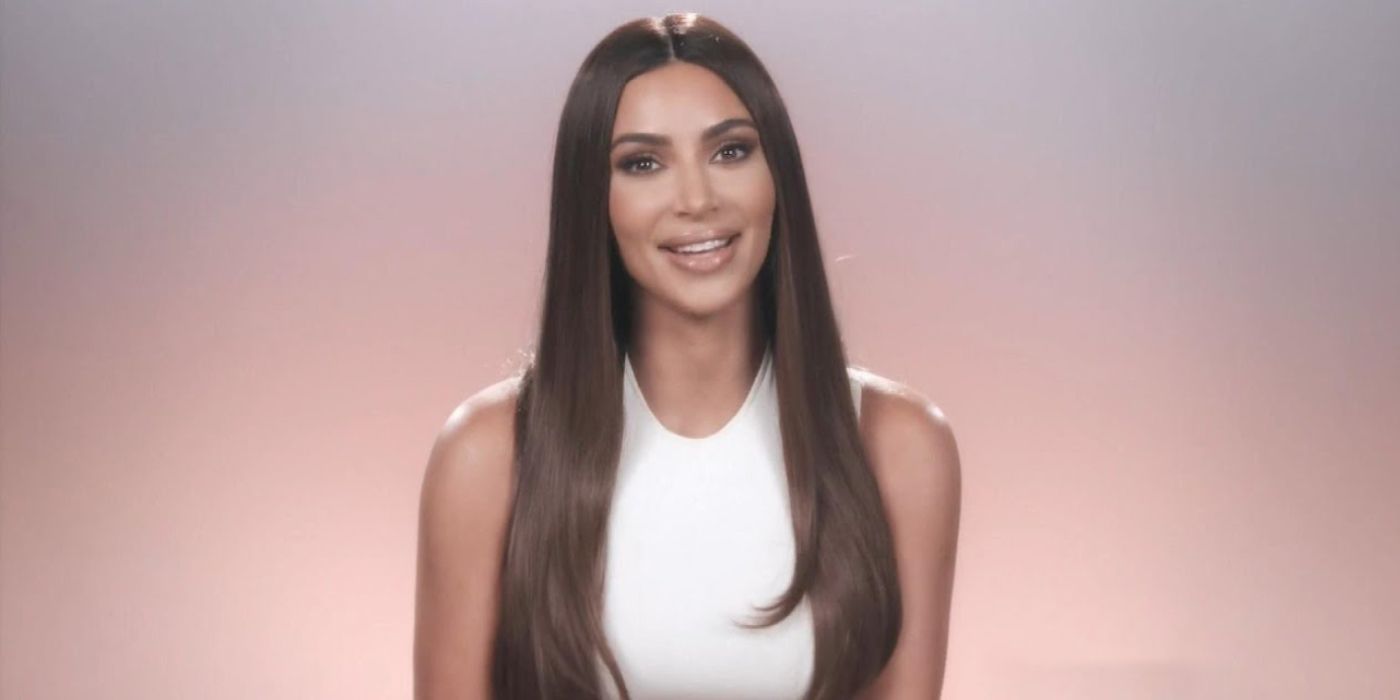 Keeping Up with the Kardashians star Kim Kardashian is facing backlash for promoting SKIMS black face masks. Kardashian has come up with her own line of "nude" face masks, however, not everyone is buying into the product.
Kim is only one piece in the cog of the Kardashian empire, but she has done great things for herself since her sex tape was 'accidentally' leaked to the public all those years ago. She has been featured on the E! hit show and steadily built her empire. She's gone on to start her own makeup line, KKW beauty as well as her own shapewear line SKIMS. After marrying Kanye West, she has settled down for a bit to look after her four children.
Related: KUWTK's Kylie Jenner Shows off Stretch Marks & Fans Are Loving It
A business never gets a break and marketing never rests as Kardashian recently learned after she released and promoted a new line of face masks which was supposed to be "nude." During the launch of her pandemic masks on May 16th the reality star made a critical error while advertising. SKIMS released their "5 shades of nude" masks that actually showed she had not thought about other skin colors. There was one solid black mask that would not blend in easily with the skin tones of an African American consumer. The rest were pale beige. Followers would have thought that maybe her husband would have pointed out the mistake or she would have tried them on her children to see if the color options worked. The masks which is describes as "Onyx" are causing outrage among communities as it is questionable it would match any skin tone for brown women. More outrage occurred when the founder decided to have a white model wear the black mask on the SKIMS website. Check out the post below:
Many have also called the star out for being casually racist as they saw a darker woman wearing a mask that did not match her skin tone while all the other models sported matching hues. Upon going to the website there is a brown mask called "cocoa" which raises more questions on why some find the black mask offensive. Supporters of Kardashian say the haters are grasping at straws as many around the world are wearing black masks who happen to be all different ethnicities. They also pointed out that there was a pale model wearing a bright white mask that did not match her tone, but no one was upset for her.
The mother of four has yet to address the controversy, but her SKIMS masks did sell out within the day according to their Twitter feed. The company is currently taking orders on a waitlist and are said to have a new batch coming out next week with the same 4 for $25 deal they originally had. It seems part of the Keeping Up with the Kardashians' marketing tactic is to always be the center of controversy.
Next: Khloe Kardashian & Tristan Thompson Threaten Legal Action over 'Defamatory' Paternity Claim
Source: SKIMS