Lizzie McGuire & 9 Disney Channel Shows About Regular Teens We Could All Relate To
Disney Channel is a big part of growing up for many people, especially when it comes to teen shows like Lizzie McGuire and these other nine series.
It's good to let the golden moments of childhood come flooding back sometimes. For many kids and kids at heart, Disney Channel is a big part of growing up. As an elementary or middle school kid, one might not think too intensely about the premise of each popular show at the time. In retrospect, Disney had a few go-to recipes for their most popular shows.
RELATED: High School Musical: The 5 Best & 5 Worst Songs Of The Trilogy, Ranked
Doesn't the superstar life depicted on Hannah Montana resemble that of The Famous Jett Jackson? What about kids acting on a sketch show in Sonny with a Chance or dancing on a dance show in Shake it Up? Then there's the supernatural in That's So Raven and Wizards of Waverly Place. While these shows were well-loved, they show some repetition and point to fantasy, not reality. When Disney wasn't working their magic on extravagant characters, they were making up kids who were just like us. Here are ten shows with kids we could all relate to on Disney Channel.
10

Boy Meets World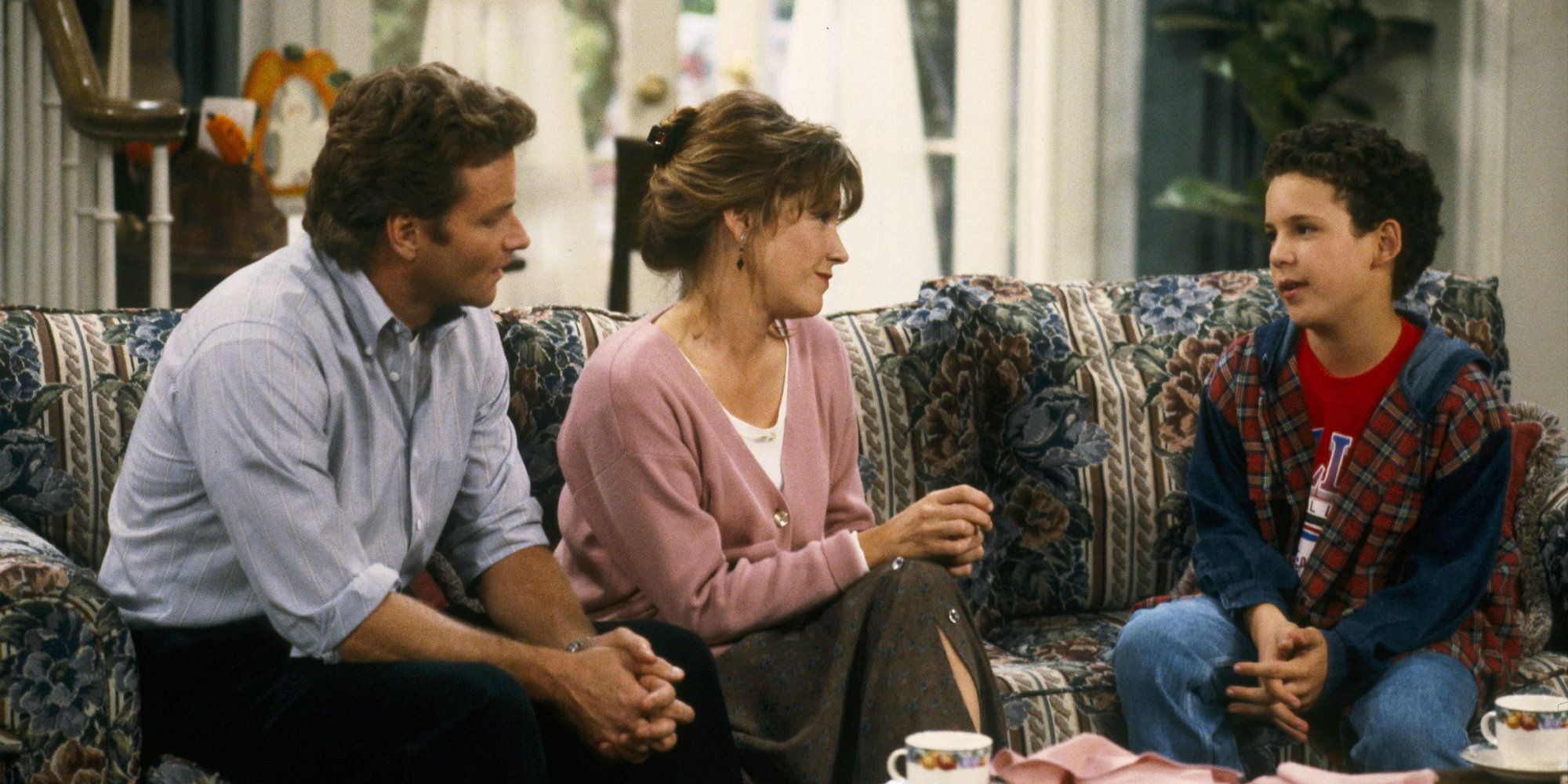 Boy Meets World was a 1990s ABC TGIF show, not a Disney Channel show. However, it was syndicated on Disney Channel for many years after its first run on ABC. It is still one of the most relatable and enjoyable teen shows of all time. Cory, Topanga, and Shawn are versatile characters whose actors show equal comedy and depth.
RELATED: 10 Shows From ABC's TGIF That We Wish Were On Netflix
Cory and Eric's relationship as brothers is an important facet of the show. The series started with Cory and his friends in the sixth grade with their teacher, Mr. Feeny, who followed them all the way to college. This show delivered so many wise sayings, laughs, and tears throughout its run. Thank goodness it has had a steady streaming history.
9

Flash Forward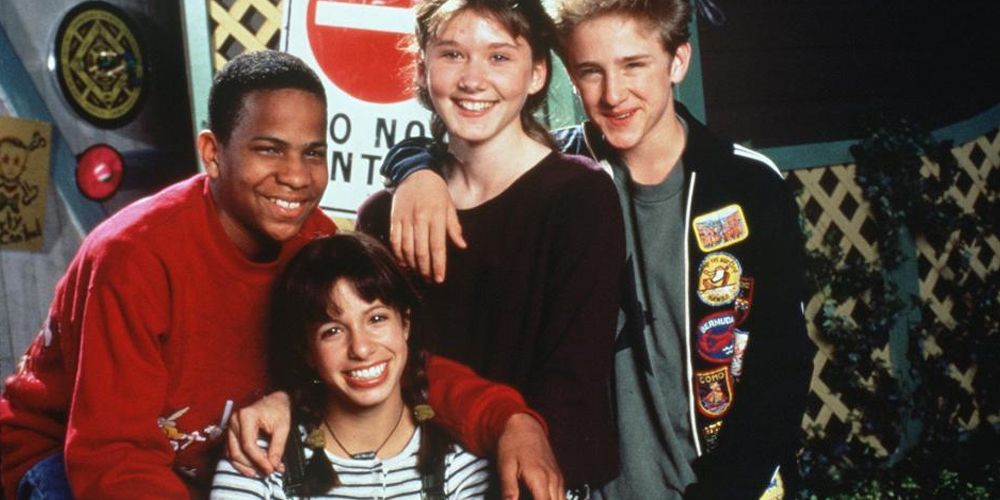 "In kindergarten, you can totally embarrass yourself one day, and the next day, nobody remembers. In eighth grade, one false step can ruin your whole life. And nothing can fix it, ever." As depressing as that sounds, most middle schoolers have thoughts like this from time to time.
That's what Flash Forward was all about. Best friends Tucker (Ben Foster) and Becca (Jewel Staite) break the fourth wall and explain how their lives have changed since they were small children. Their school experience reflects the fact that growing up is tough, even in the late '90s. Flash Forward was the very first Disney Channel Original Series.
8

Even Stevens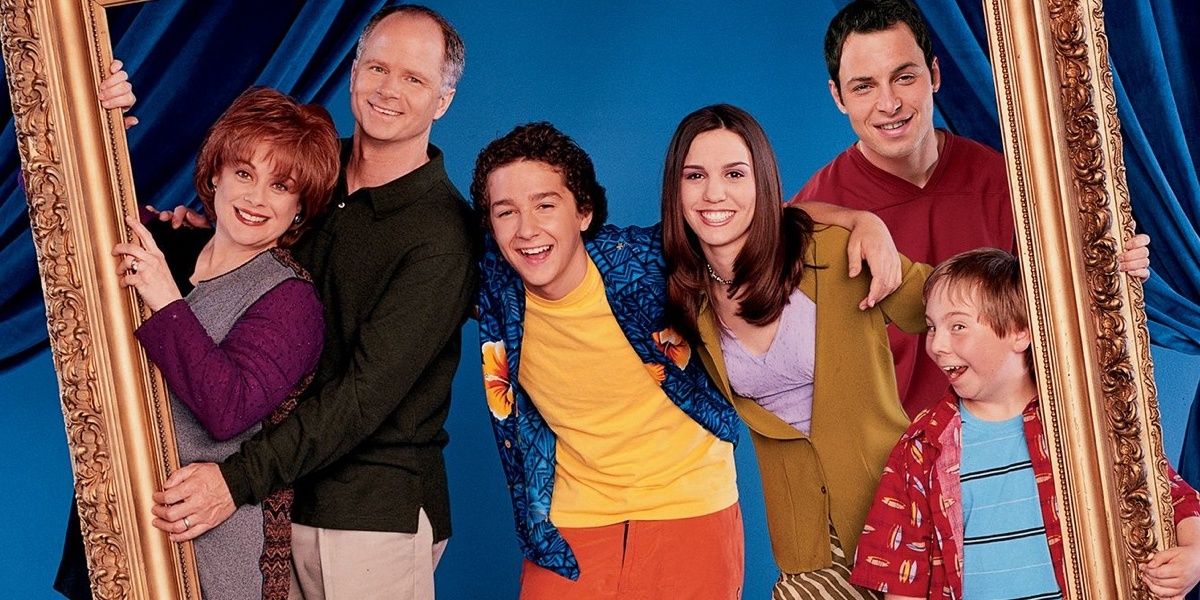 Some shows are just as good now as they were twenty years ago. Even Stevens was (and still is) relatable because it didn't cover up the difficulties of sibling rivalry, junior high, or perfectionism. Louis, Ren, and Donnie Stevens are realistic siblings because they're so different and don't always get along, but they love each other at the end of the day.
RELATED: 10 Funniest Jokes On Even Stevens
It's nice to watch Ren and Louis do what regular kids do: Go to school, hang out with their friends, learn life lessons, and wake up and do that all over again. No special powers, no special privilege (except for the "Ren-Gate" episode), and no ditzy parents. Steve and Eileen are hilarious, but they're not stupid. Even though they have high-profile jobs (Steve is a lawyer, and Eileen is a senator), they always make time to guide and support their kids.
7

In A Heartbeat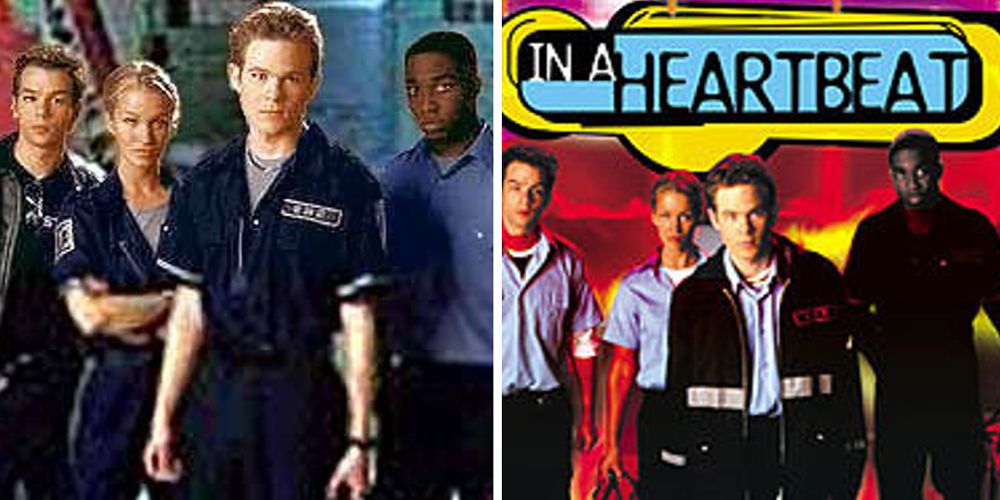 In a Heartbeat actually premiered a couple of months after Even Stevens in 2000 on Disney Channel, and the show was simultaneously broadcast in Canada on the Family Channel. It was about four high school students who are also volunteer EMTs. They are still regular kids, as teenage paramedics do exist in the real world.
Two of the leads are football players, one is a cheerleader, and the last is a troubled teen. Shawn Ashmore is likely the most recognizable actor to Disney fans who watched him play Brad, the heartthrob in Cadet Kelly.
6

Lizzie McGuire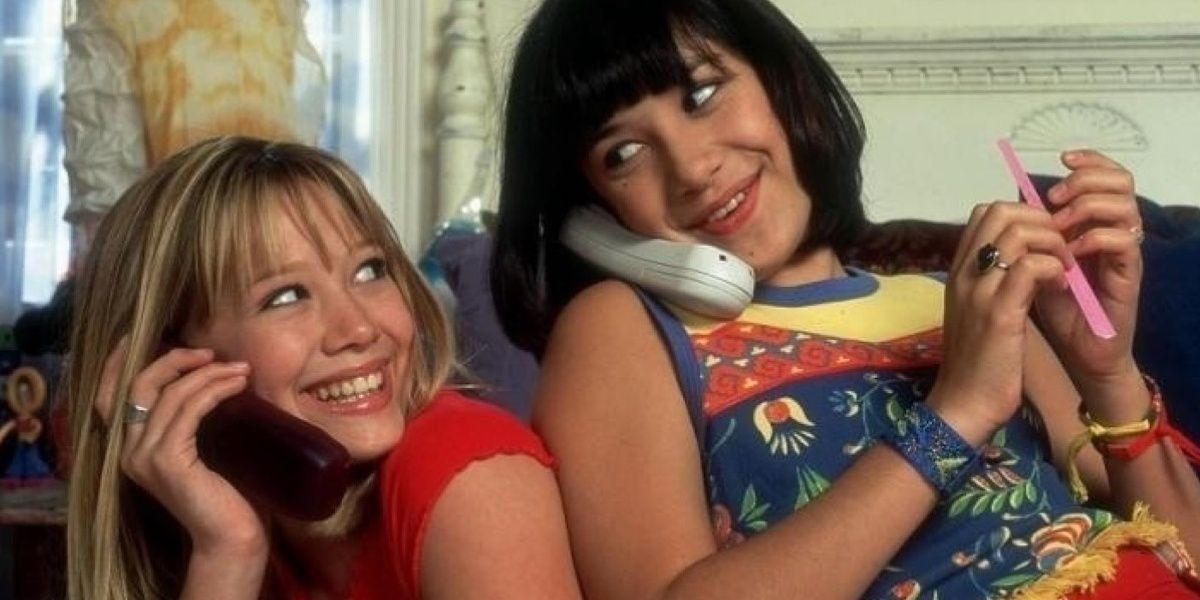 Where Even Stevens appealed to both a male and female market, Lizzie McGuire was more of the girls' show on Disney Channel in the early 2000s. Lizzie and Miranda were an inverse of Twitty and Louis. The two girl best friends on Lizzie McGuire had one guy best friend, Gordo, while the two guy best friends on Even Stevens had one girl best friend, Tawny.
Lizzie is often remembered for the animated alter-ego that voiced Lizzie McGuire's inner thoughts. This is a cool addition because it mirrors the constant thoughts and feelings that kids often hear in their heads (but don't always say). This show had great parents, too. Sam and Jo could be goofy, but they knew how to parent Lizzie and her sneaky brother, Matt.
5

The Proud Family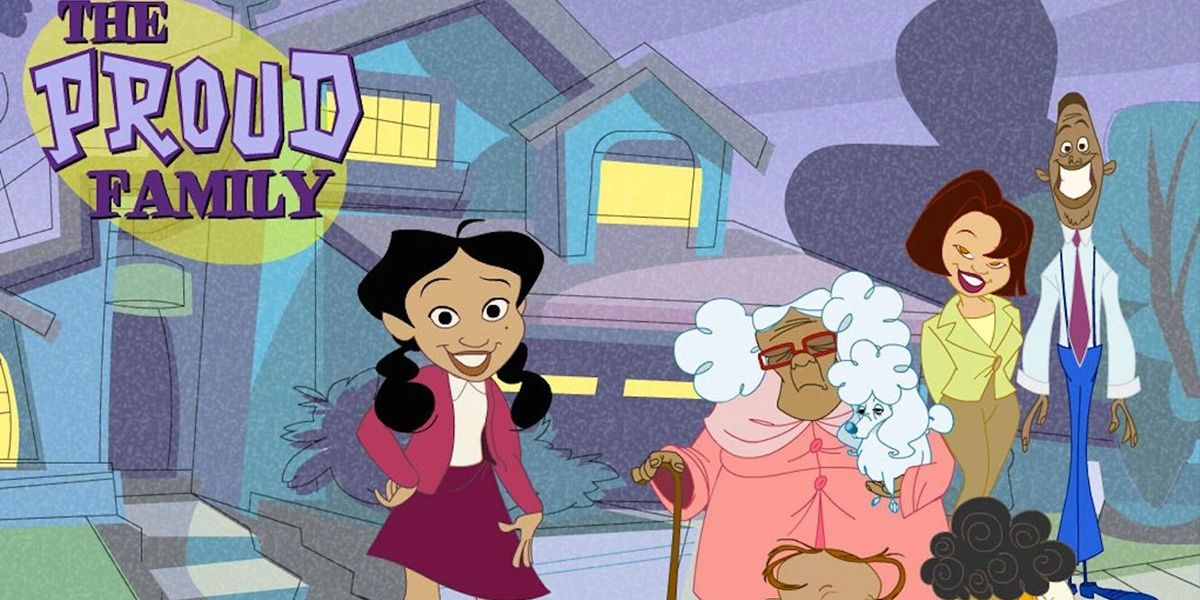 Animation was somewhat a part of the Disney Channel's '80s and '90s programming, but The Proud Family (2001) was Disney's breakout animated series in the new era of originals. Before this show, every Disney Channel Original Series had been live-action. The Proud Family was the first series to focus on a Black family with their teenage daughter, Penny Proud, as the protagonist.
RELATED: Top 10 Proud Family Episodes (According To IMDb)
Penny is a teenage girl trying to balance her family responsibilities with school and friendships. The animated sitcom opened the doors for new things at Disney Channel, and it will be revisited with new episodes on Disney+.
4

Life with Derek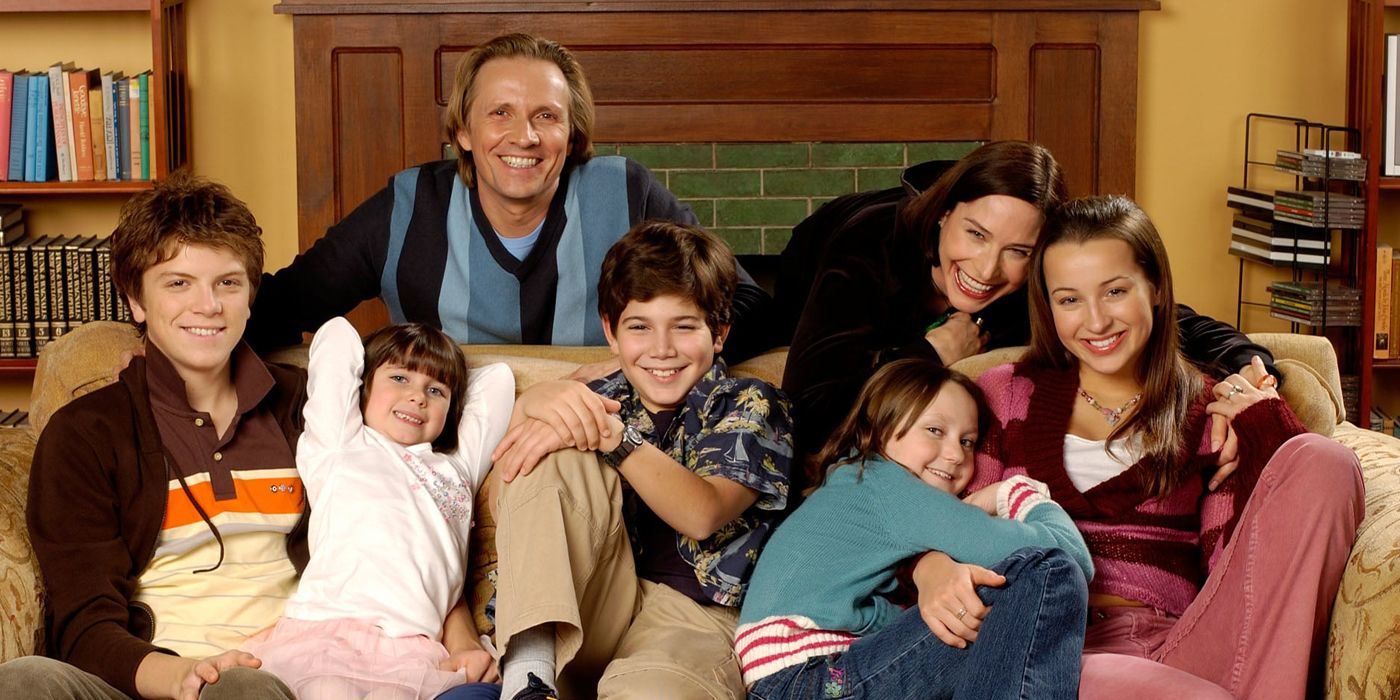 Life with Derek technically premiered on Canada's Family Channel in 2005, but Disney Channel started airing it that same year. This show was so important for Disney at the time because it realistically presented a blended family.
Casey and Derek don't see eye to eye, but they are genuinely a good sister and brother, respectively, to Marty, Lizzie, and Edwin. The show is not on Disney+, but it still has lots of devoted fans today.
3

Good Luck Charlie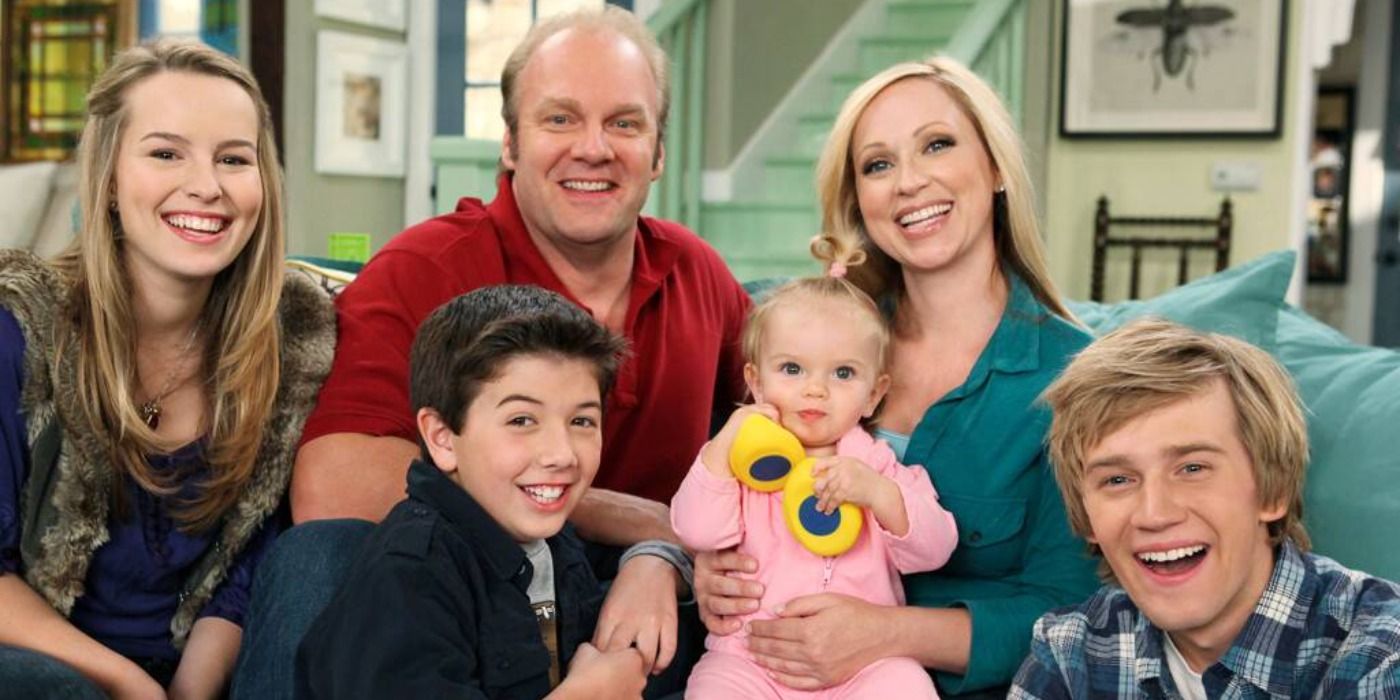 By 2010, Disney Channel had done shows about pop stars, wizards, and actors, and to great success! But it was time to bring things back down to Earth with Good Luck Charlie. The sitcom was hilarious with four kids at the beginning and a fifth by the time the series ended.
Bridget Mendler was just right for the role of Teddy, the Duncans' older daughter who made video diaries for their younger daughter, Charlie. It was fun to watch the kids grow up and work their way out of crazy situations. Their parents were just as silly, but they managed to show equal love and commitment to all their children.
2

Girl Meets World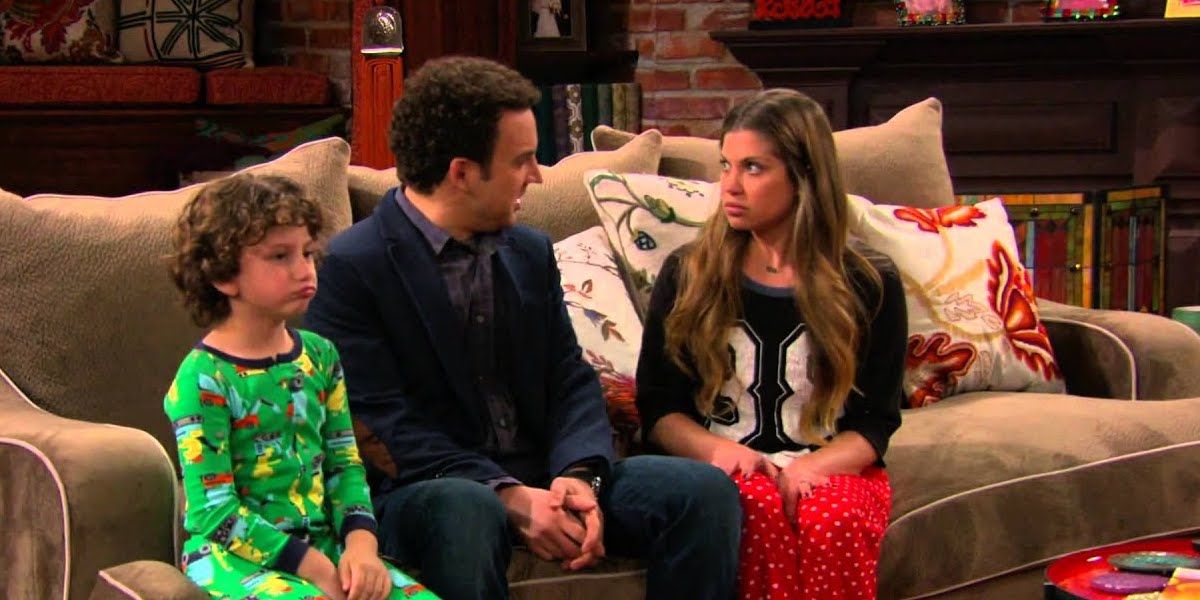 Boy Meets World got a spin-off in 2014 that lasted until 2017. Girl Meets World was all about Cory and Topanga's daughter, Riley, and her best friend, Maya. The girls had a great on-screen presence, and the show was pretty cute.
Fans appreciated the nods to its predecessor, but the newer show was geared toward a much younger audience from the start than BMW was overall. Still, it's nice to see a more recent Disney show cover realistic topics and situations.
1

Andi Mack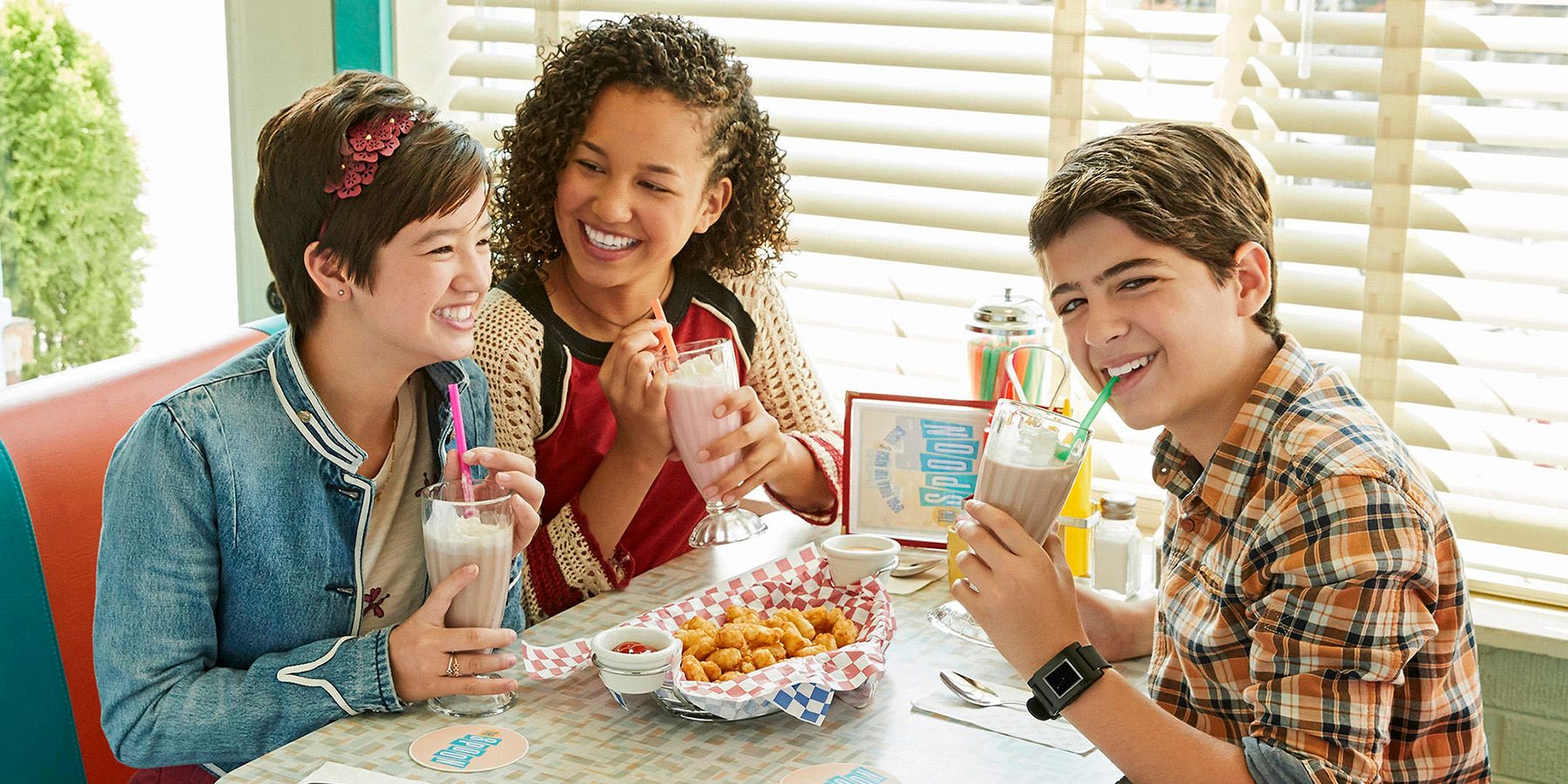 Andi Mack is one of the most endearing Disney Channel sitcoms of the last decade. It was created by Terri Minsky, the creator of Lizzie McGuire. Andi Mack is an Asian-American tween who does everything with her pals, Buffy and Cyrus. She finds out that her mom is really her grandma, and her sister is really her mom.
This unusual plot twist made the show stand out on its network, and it was nice to see something more serialized from week to week. It wasn't fantastical; just real kids dealing with complex situations.
NEXT: 10 Female Sitcom Characters From The '80s That Would Never Fly Today