Logan Director Supports Hugh Jackman Playing Wolverine In The MCU
Logan director James Mangold would support Hugh Jackman playing Wolverine in the MCU as long as the story was good and didn't cheapen anything.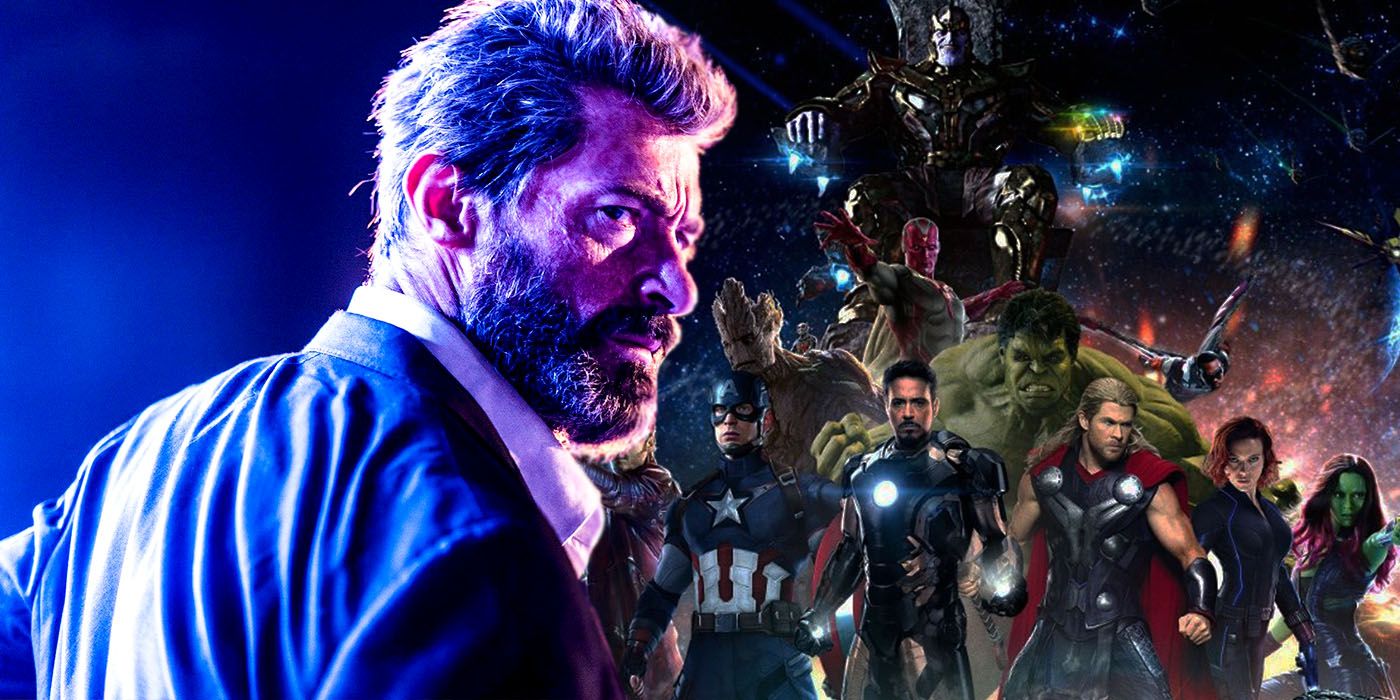 Logan director James Mangold supports Hugh Jackman returning as Wolverine in the Marvel Cinematic Universe as long as the story is good. Three years ago, Mangold and Jackman teamed up on Logan, which served as the actor's swan song in his career-defining role. Logan is considered one of the best comic book adaptations ever, earning an Oscar nomination for Best Adapted Screenplay. Many viewers are in agreement it was the ideal sendoff for Jackman, capping off his run as Wolverine on a poignant note.
After Logan released, Disney started the process of acquiring 20th Century Fox, which of course included the X-Men film rights. Marvel fans are excited the X-Men are now under the Marvel Studios umbrella, but some feel slight disappointment that it happened following Jackman's exit. Audiences would have loved to see his Wolverine interact with other MCU heroes, and it sounds like Mangold still would - so long as it made narrative sense.
Related: When We Predict Wolverine Will Finally Appear In The MCU
Speaking with ComicBook, Mangold talked about the possibility of Jackman reprising Wolverine in the MCU. The director stated he would have "no qualm about it" if the script was up to snuff and the material did something worthwhile with the character:
"I'd be startled that Hugh was strapping it on again. The thing that I always want to know when I hear this is obviously, on the web, everyone trades in rumors. So, the nugget or the headline becomes the clickbait in the trade so that it would be, 'Downey's back,' or 'Jackman's back,' would be the headline, which people would then debate. What I'd be curious about if any one of these things happened would be, what are they doing with it? Meaning, I would have no qualm about it if someone had a good idea. If it's basically, 'I ran out of money and I needed a big paycheck, and I'm doing an empty film that cheapens the quality of the previous.' Well, that would be its own sadness."
It's worth pointing out Mangold isn't advocating for Jackman to return; he's simply outlining the conditions in which he'd be OK with such a move. His position is likely one shared by many, particular since the consensus is Logan was the perfect finale for not just Jackman, but also Fox's X-Men franchise in general. It's difficult to envision a scenario in which Jackman comes back and it doesn't undermine the significance of Logan's story. Even Marvel Studios, who pioneered the shared universe model and managed to pull off the Infinity Saga, would have a problem figuring that out. As great as it would be to see Jackman play off the likes of Tom Holland, Benedict Cumberbatch, Brie Larson, and others, it's probably for the best if Hollywood lets his version of Wolverine rest in peace.
There was a point in time when Jackman would have been game to star in the MCU, but now he seems to be at peace with his decision to retire. He's excited for a new actor to take on the Wolverine role and bring the character into the larger franchise, though it remains to be seen when that will happen. Marvel has X-Men and Fantastic Four projects in development, but have yet to confirm anything. In X-Men's case, they're wisely letting more time pass from Logan, distancing themselves from Jackman's iconic portrayal. The popularity of Wolverine means the mutant won't stay on the shelf forever, but whoever follows Jackman's footsteps has big shoes to fill. Everyone appears to be aware of that fact.
More: MCU Theory: Disney+ Shows Will Introduce Wolverine Sooner Than You Think
Source: ComicBook