Marvel's Iron Man VR Beta Launches, PlayStation VR Bundle Coming In July
After several delays, a new demo for Marvel's Iron Man VR is coming out today ahead of the game's full release in July – complete with a new buddle.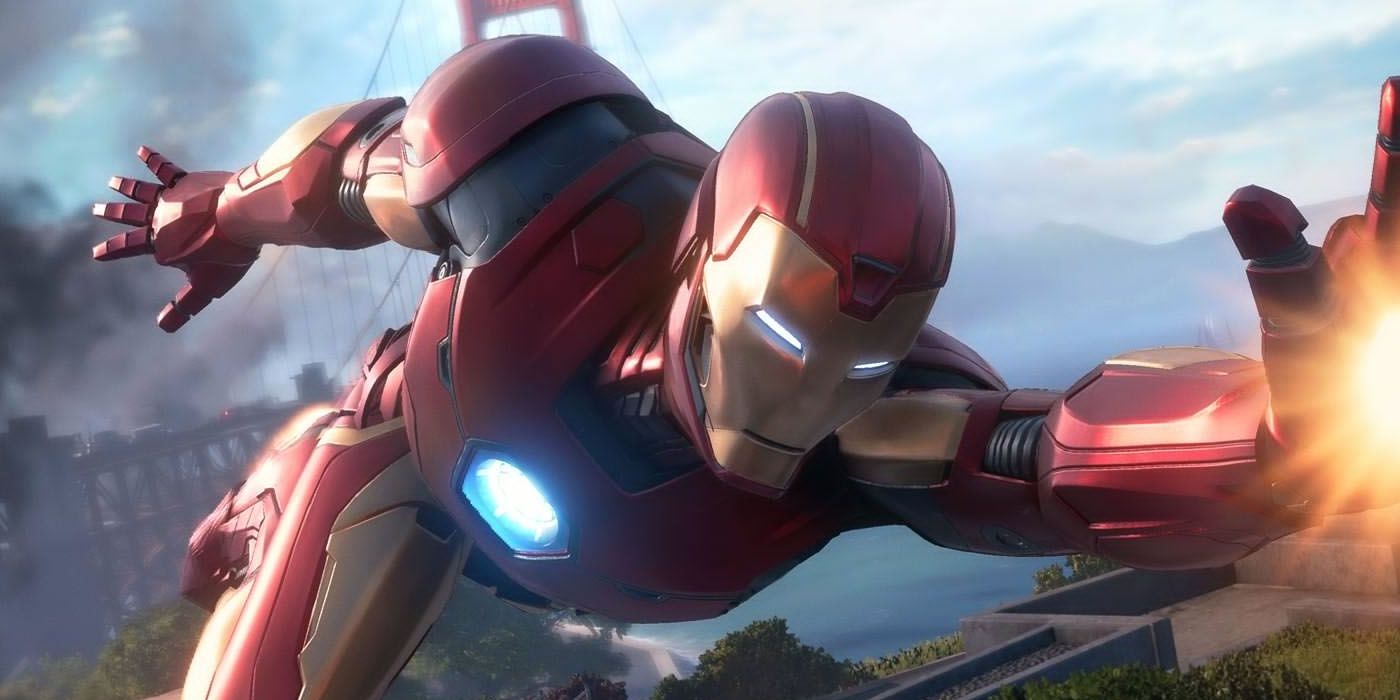 Marvel's Iron Man VR is set to arrive on July 3, but fans looking to get a taste of the Tony Stark lifestyle early can download a free Beta version demo today. Announced for the PlayStation VR headset last March, Iron Man VR will put players inside the high-powered armor of Marvel Comics' popular Avenger as they fly through multiple virtual reality combat missions.
Unfortunately, just like the game's iconic hero, Marvel's Iron Man VR has suffered a number of setbacks and delays since developer Camouflaj first showed it off at the March 2019 Sony State of Play event. Once set for a release later that year, the game was pushed back to February 28 2020, only to then be set back even further alongside the equally-troubled The Last Of Us Part II as a result of the still-ongoing COVID-19 outbreak. Still, one can't keep a good Avenger down for long, and now the game seems to be all systems go for its new July 3 street date - although players will now get a chance to take the legendary Iron Man armor out for a spin beforehand.
Related: IRON MAN VR: Hands On With Creative Director Ryan Payton
As posted on the PlayStation Blog, Sony and Marvel Games will be releasing a demo version of Marvel's Iron Man VR today, which includes one full level, an interactive cinematic between Tony and his overworked intern/love interest Pepper Potts, two bonus challenges and a free Molten Lava Armor Deco skin to use in the full game when it launches on July 3. Additionally, there will be a Marvel's Iron Man VR PlayStation VR bundle available on that date, consisting of the game, a PlayStation VR headset, PlayStation Camera, two PlayStation Move motion controllers and a PS VR Demo Disc for the price of $349.99.
Featuring a storyline separate from Robert Downey Jr.'s highly successful MCU films, Marvel's Iron Man VR will pit Tony against the Ghost, who fans may recognize from her antagonistic role in 2018's Ant-Man And The Wasp. This is just the latest in a series of high-caliber, triple-A video games from Marvel, with such titles as Insomniac's hit Marvel's Spider-Man for the PS4, the upcoming Marvel's Avengers game from Square Enix, and a recently rumored PS5 title featuring Daredevil.
Marvel fans have been waiting a long time to experience the thrilling excitement of flying around in Iron Man's iconic suit of armor, and Marvel's Iron Man VR promises to deliver exactly that on the PlayStation VR headset. If all goes well, it could very well become the definitive Iron Man gaming experience, just like the aforementioned Spider-Man title or Rocksteady's hit Batman: Arkham series. In the meantime, players will be able to test it out in the Marvel's Iron Man VR demo, which contains just enough high-flying action to hold them over until the full game releases on July 3.
More: Sony Does Plan on Releasing New PlayStation VR Headset For PS5 After Launch
Source: PlayStation Blog, YouTube