Paul Feig Wants To Release Ghostbusters 2016's 3.5-Hour Director's Cut
Following news that the Snyder Cut of Justice League is being released, Paul Feig teased he wants to release his 3.5-hour cut of Ghostbusters.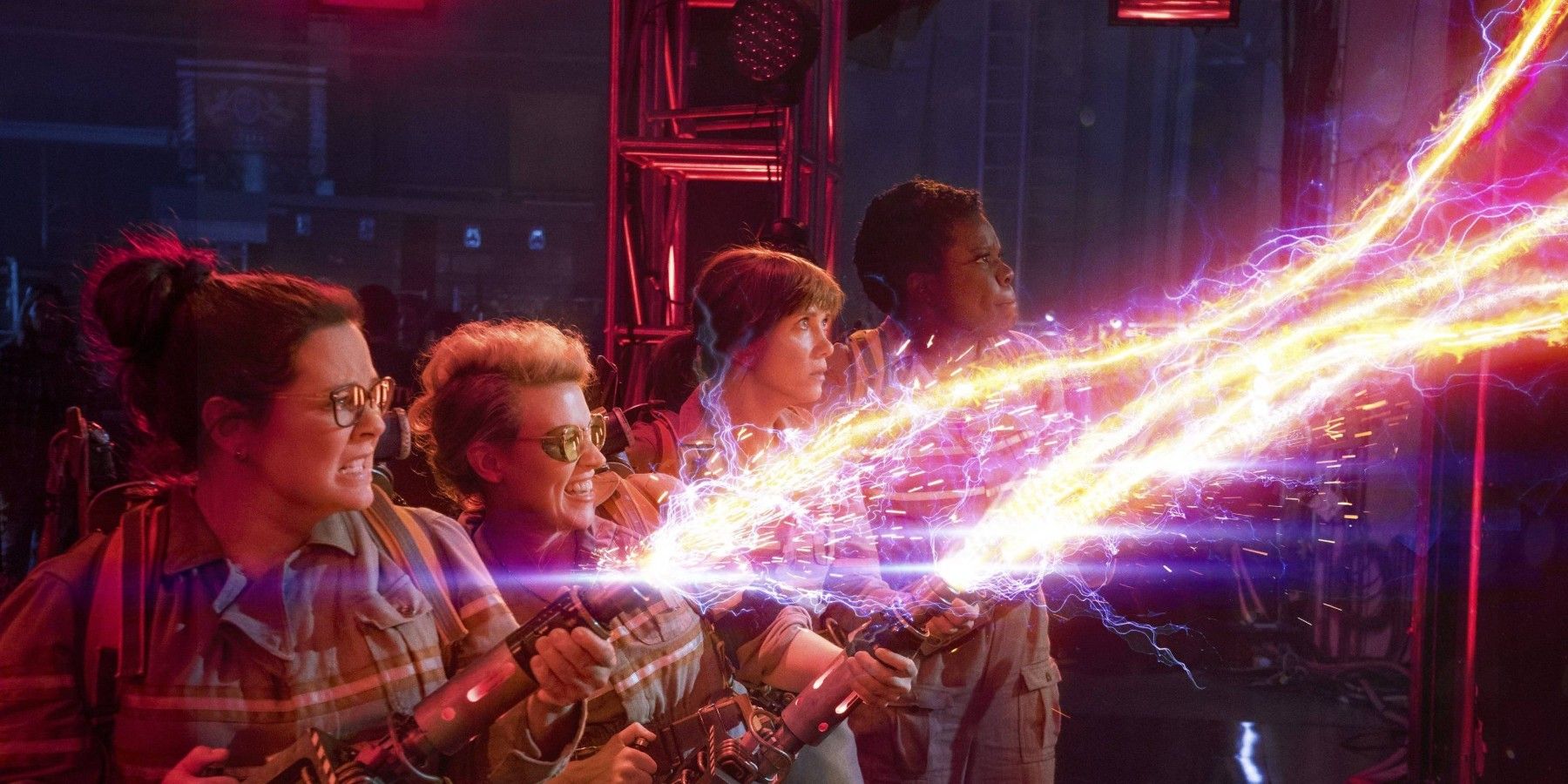 Paul Feig offers to release a 3.5-hour director's cut of the 2016 Ghostbusters. The (apparent) tease comes after yesterday's news regarding the Snyder Cut of Justice League. Years of fans campaigning for Warner Bros. to release Zack Snyder's original DC film finally paid off, as Snyder will get to complete his cut of Justice League for HBO Max in 2021. It was a major win for the director, who saw his original vision completely altered by reshoots. Snyder is hardly the only director to have dealt with this over the years, and the news of the Snyder Cut's release led to some wondering if something similar could happen with other films, like, say, David Ayer's Suicide Squad.
Arriving in theaters the year before Justice League did, Feig's Ghostbusters sought to revive the beloved property with a brand new, female-led cast. However, it ran into problems almost immediately when a vocal section of the internet complained about the new cast being all female. Even after Ghostbusters received generally positive reviews, a large majority of audiences dismissed the film and let it flop at the box office with a mere $229 million worldwide total.
Related: Ghostbusters 2016: ONE Change That Would Have Made The Movie Better
The franchise is getting another reboot next year with Ghostbusters: Afterlife, which aims to be a more direct continuation of the original films. It was originally supposed to open in theaters this summer, but the coronavirus pandemic led to it being pushed to March 2021. There were some who thought Afterlife was a slap in the face to those who worked on the 2016 Ghostbusters and its stars Kristen Wiig, Melissa McCarthy, Leslie Jones, and Kate McKinnon. At the same time, there are plenty more who are eager for the latest Ghostbusters adventure.
Feig was most likely joking about the 3.5-hour cut of his Ghostbusters, though it's fair to say that there are still people out there who would be interested in it. While not as fun as the original 1984 film, the 2016 Ghostbusters was far better than some gave it credit for, and it definitely didn't deserve the level of backlash it got. Sadly, however, it's unlikely there will ever be a sequel to the film, and there probably won't be a director's cut either. In this case, what you see is what you get.
More: 2021's Biggest Sci-Fi Movies Are All Long-Awaited Sequels
Source: Paul Feig/Twitter