Paul & Karine Join Cast of 90 Day Fiancé: Happily Ever After? Season 5
Paul and Karine Staehle have announced that they will be joining the cast of 90 Day Fiancé: Happily Ever After? for season 5 to air in June.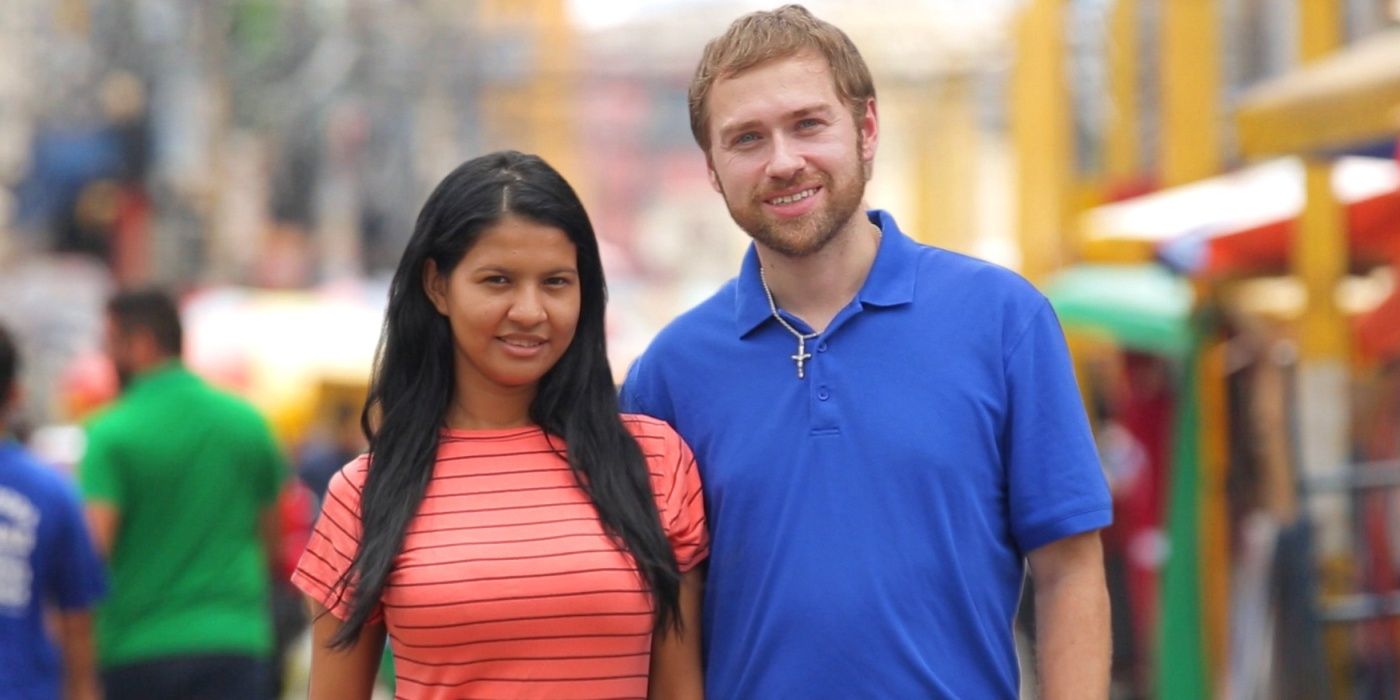 Paul and Karine Staehle have announced that they joined the cast of 90 Day Fiancé: Happily Ever After? season 5. Karine has been approved for her American visa and will be sharing her new adventure with her husband on the hit spin-off.
The premise of the show is to divulge where each couple stands and what they are currently up to. Fun-loving couple Kalani Faagata and Asuelu Pulaa have already been confirmed as well as Larissa Dos Santos Lima, Colt Johnson, Syngin and Tania Colchester. The idea of marrying a person you know in only 90 days comes with high risk, but with risk comes reward and the show is hoping to share a couple of success stories with their viewers.
Related: 90 Day Fiancé: Geoffrey Believes He Will Be Exonerated on Charges
The TLC network has released the news that Paul and Karine will also be returning to the show and fans can't wait to see if his OCD tendencies have totally taken over their relationship. TLC confirmed the news via their Instagram. The couple tried to live as a family in Brazil, but have now been forced to start a new in the United States. Their trailer starts off by showing the infamous moment when Paul tried to run away from the cameras only to run into the jungle to almost get mugged. The couple needed to start over and while looking for a new place the trailer showed them touring a dilapidated trailer to which Karine lets the cameras know the situation is gross. Paul tells the cameras that he does not feel his wife is being receptive to the options as he makes no money due to not having a job, check out the clip below:
The stakes are much higher now as this is the first season which features their toddler son, Pierre. The last fans heard from the troubled couple were the rumors that they were expecting a 2nd little bundle of joy, this time a baby girl. Paul's Instagram story, it had a photo of Karine posing in front of a mirror with a pink heart around her belly, with the word "Baby" written above her head in pink letters.
TLC fans are hoping that a new life in American will help the couple work on their communication skills as Karine still only knows a little English while Paul knows no Portuguese. Fans are worried Karine will feel isolated in Kentucky as she is so far away from her family but hopes that Paul's mother will be able to step in to lend a helping hand.
Next: 90 Day Fiancé: Geoffrey Confirms He Wasn't Invited to Tell-All Reunion
90 Day Fiancé: Happily Ever After airs June 14 at 9pm EST on TLC.
Source: @90dayfiance