Seasons That Should Have Been Featured On Greatest Seasons – Ever!
That's not to say that all of these are necessarily "happy" moments to be revisited, but these guys were definitely good TV the first time around.
Here are the best Bachelor seasons that should have been featured on the new show The Bachelor: The Most Unforgettable - Ever. On Monday night, JoJo Fletcher's season of The Bachelorette airs, and as the series draws to close, it's worth looking at which Bachelor seasons didn't make it.
The long-running dating competition debuted on American TV back in 2002. Since then, it's spawned a number of spin-offs, and made instant celebrities out of its participants. Now, that's not to say that all of these guys are saints or that these are necessarily "happy" moments to be revisited, but this list of Bachelors definitely deserve a second 15 minutes of fame.
Related: The Bachelor Casting Senior Citizens in Yet Another Spin-off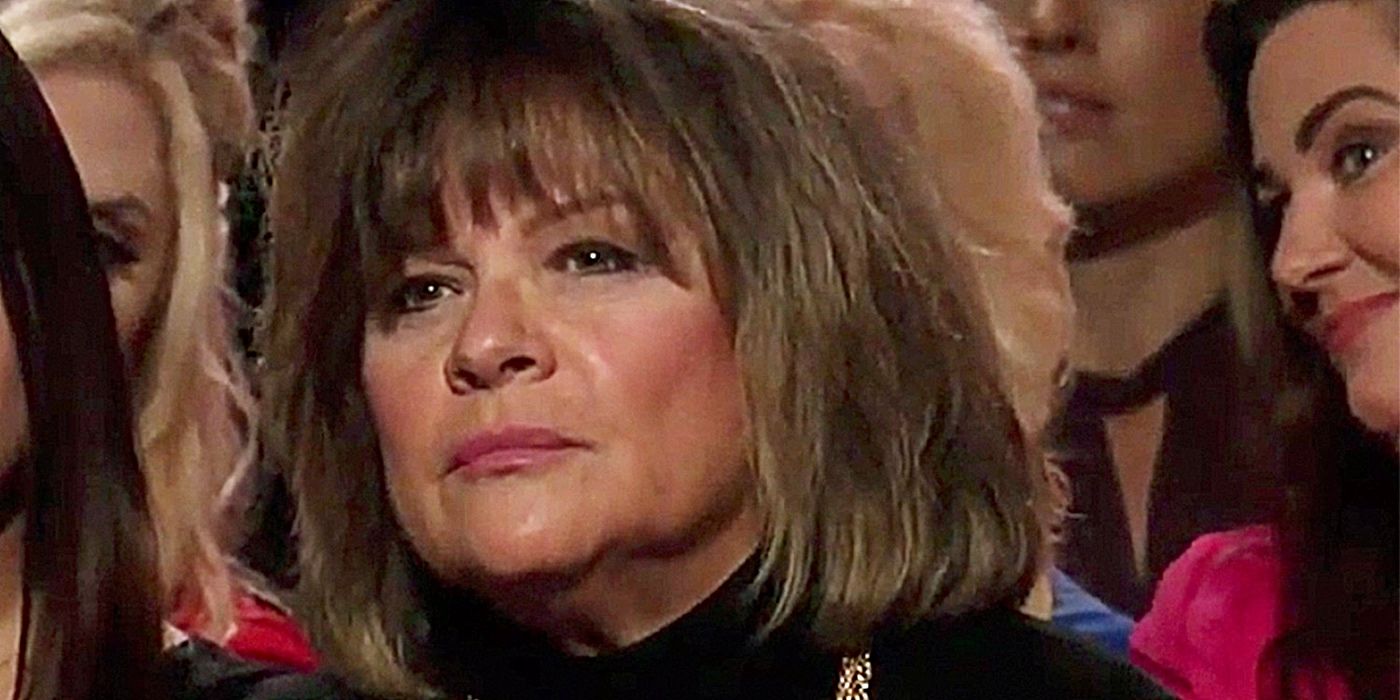 Kissing, kissing, so much French kissing. We need more of Pilot Pete's sloppy lovin', needless drama, and a little more of his busybody mom, Barb (seen above).
The hunky soccer pro was a hit with fans when he first appeared on Desiree Hartsock's season of The Bachelorette in 2013. However, that would soon change when he took his turn as the first Latino star of El Bachelor. The sweetness he displayed as Desiree's suitor went out the window with him as the star. He was so reviled, even current Bachelorette Clare Crawley (one of his finalists) told him what a schmuck he was during the final rose ceremony. This is after Andi Dorfman did the same earlier in the season. These moments MUST be relived.
[embed]https://www.instagram.com/p/Byvb1evnbVC/[/embed]
Raise your hand if you need to see this former NFL hunk (shown below) hop that fence again!
[embed]https://www.instagram.com/p/B_iAF8fnlV2/[/embed]
Human thirst-trap Nick (shown below) first popped up in 2014 on Andi Dorfman's season of The Bachelorette. She bedded him, then dropped him for the other finalist Josh Murray. He came back and made a play for Kaitlyn Bristowe on her season of The Bachelorette. Again, he made it all the way to the finals only to be dropped like a bad habit. It's a good thing, too, because Nick was later gifted his own season of The Bachelor - which is one of the best to date.
[embed]https://www.instagram.com/p/CAd9ZaSHAWG/[/embed]
Remember how sweet Jason seemed when he appeared as a single dad on season 4 of The Bachelorette, opposite star DeAnna Pappas? Hearts broke when she cut him loose and gave her final rose to Jesse Csincsak. Jason went on to star in season 13 of The Bachelor. Although he popped the question to Melissa Rycroft, he stunned Bachelor Nation by dumping her during the After the Final Rose telecast for runner-up Molly Malaney. Fans were shocked and disgusted. However, the couple is still married to this day. They have two kids.
[embed]https://www.instagram.com/p/Bf_6kG9FWET/[/embed]
The winemaker's season was rife with drama, like that time he kinda-sorta hooked up in the ocean with Courtney Robertson. Also, we need a second look at this one to get a few glimpses of Married at First Sight's Jamie Otis (who was a contestant).
[embed]https://www.instagram.com/p/ByTt98chwry/[/embed]
Oh boy...where to start? Brad the Cad loved his way through 20 or so women, only to discover he didn't have a keeper in the bunch. So ABC gave him a second turn at bat, and what did he do? He pulled a Groundhog's Day and went home empty-handed AGAIN, after striking out with his final choice Emily Maynard. These are definitely shenanigans that deserve a second look.
[embed]https://www.instagram.com/p/c47f7MvWAu/[/embed]
Next: Why Clare Crawley is a Terrible Choice for the New Bachelorette
Source: Entertainment Weekly, Instagram: coltonunderwood, jy_patty, benflajnik, jasonmesnick, nickviall, juanpagalavis