Sega Is Being Sued By Manchester United Over Football Manager
Alleging trademark infringement, English Premier League team Manchester United is coming after Sega's and Sports Interactive's Football Manager 2020.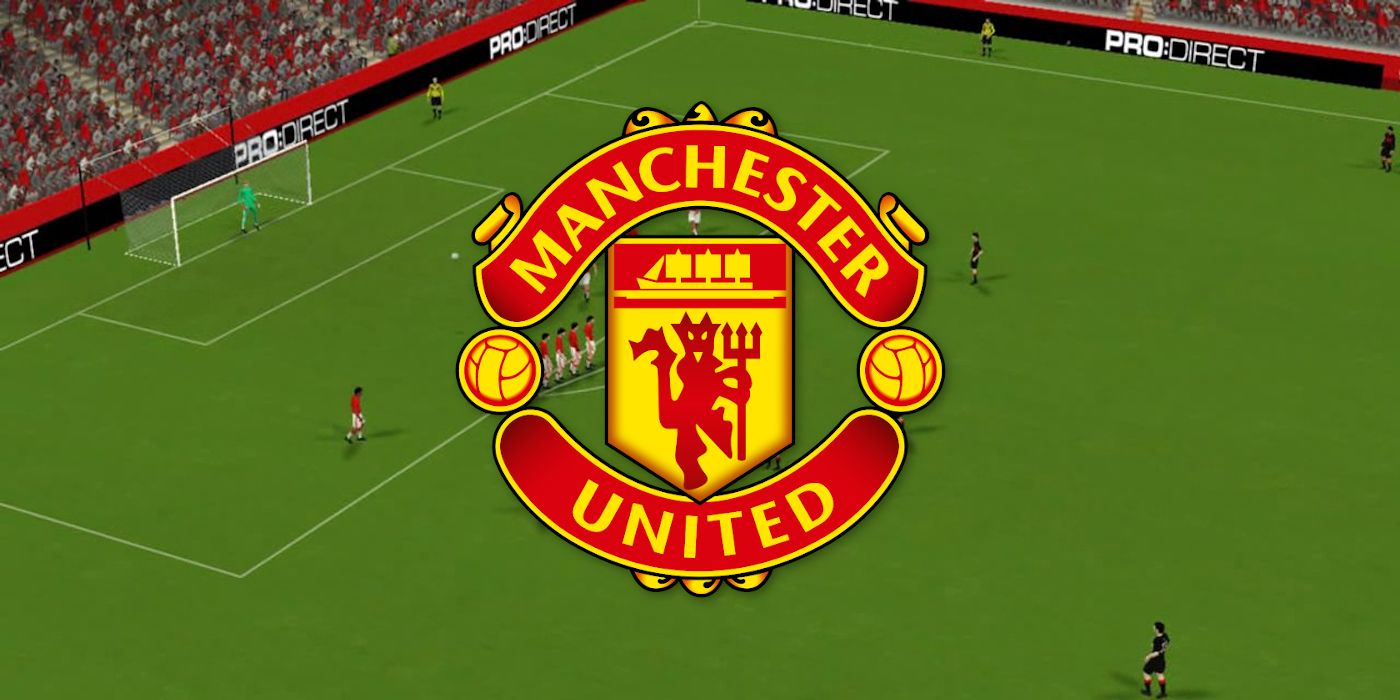 Soccer giant Manchester United has filed a lawsuit against Sega and Sports Interactive over what they allege is repeated copyright infringements in their latest Football Manager title, Football Manager 2020. The English Premier League team alleges the publisher and developer have infringed on its logo, while the defendants argue that all of their references to the club have been legally sound, dating all the way back to 1992 when the franchise was known as Championship Manager and Sports Interactive was partnered with Eidos Interactive.
Football Manager 2020 released on PC back in November 2019 and, just as with previous titles in the franchise, Sports Interactive opted to use generic names and logos in leagues where they do not have official licenses. Unlike titles like FIFA 2020 and eFootball PES 2020, Football Manager does not have licensing agreements with every soccer league, or even the teams within those leagues, and are thusly not allowed to use official club names, uniforms, logos, or stadiums. Sports Interactive have been using generic replacements to make their titles feel like a realistic simulator, trying to be as accurate as they can without using unlicensed material.
Related: Football Manager 2020 Goes Free On Steam To Give Sports Fans Something To Do
This time around, Manchester United feel that Sega and Sports Interactive have gone too far. According to The Guardian, by opting to use a generic logo next the name Manchester United, the club argues that this, "deprives the registered proprietor of its right to have the club crest licensed." At a recent preliminary hearing, Manchester United's barrister Simon Malynicz said, "The name 'Manchester United' is one of the world's most valuable and recognised brands," before further adding that "consumers expect to see the club crest next to the name Manchester United...and this failure to do so amounts to wrongful use."
Meanwhile, both Sports Interactive and Sega have countered Manchester United, with their lawyer Roger Wyand claiming that the logo is, "one of 14 generic logo templates that is randomly chosen by the Football Manager game engine each time a new game is started," and, "clearly indicates that the use of the [logo of] Manchester United is not licensed by the claimant." When replying to United's allegations over the use of their name, Wynad added that trying to prevent Football Manager from using the name, "would amount to an unreasonable restraint on the right to freedom of expression to restrain the use of the words 'Manchester United' to refer to a team in a computer game."
The Football Manager franchise is no stranger to licensing issues, and they've taken steps to work within their means, using generic elements and allowing players to import their own custom images should they want to. However, Manchester United also argues that this further contributes to Football Manager 2020's copyright infringements. As holders of a copyright, it is within Manchester United's rights to protect their brand name and image. Like Sports Interactive and Sega have said, though, they've been using the same name in their titles for more than a decade now. It has never been a problem before, so it is odd that Manchester United would now suddenly feel the need to prosecute the franchise. The Queen's Counsel concluded that, "there is no likelihood of confusion or damage to the claimant's EU trademarks... caused by the defendants' activities." United have asked for time to amend their claims, but judgment has been reserved on this decision.
Next: EA's FIFA To Host A Tournament For The Entire Spanish Soccer League
Sources: The Guardian, Guardian sport