Selling Sunset 2: What We Know About Christine Quinn's Gothic Wedding
Custom Galia Lahav, check. A sultry red-and-black color scheme, check. Dramatic vibes? oh, but of course. Christine Quinn broke all the wedding rules.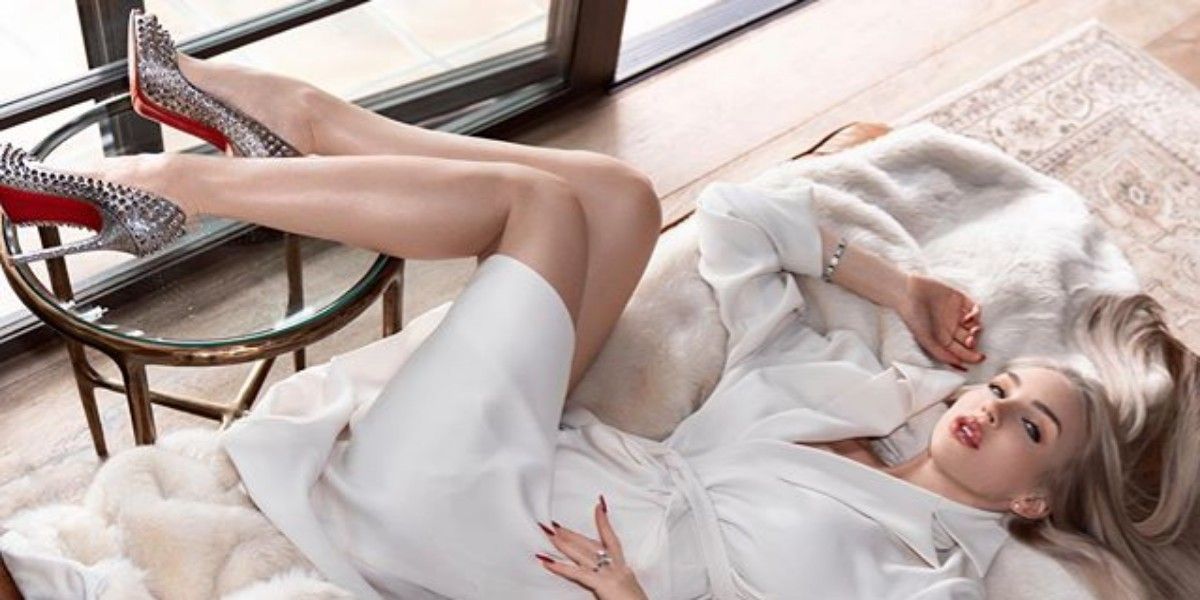 Selling Sunset's queen bee Christine Quinn broke all the wedding rules when it came to her gothic-chic celebration. She and businessman Christian Richard tied the knot last December and their winter wonderland bash would make anyone's jaw drop. 
The luxury real estate agent from Netflix's hit reality TV show, Selling Sunset (psst the new season is out now!), secretly married Christian Richard in Downtown Los Angeles and we can't stop thinking about it. Two custom-made black couture gowns, a bleeding (yes, we repeat, BLEEDING) tiered cake confection and a snow-filled indoor ceremony setting are among the many details from her big day. The diva is known for her head-turning fashion statements, so it's no surprise that her wedding would feature an extreme and sexy (obviously, we are talking about the fire starter of the show) theme. I mean who can forget her red-hot engagement party from season 2 that included a live zebra and fire dancing performers. It also appears, based off of Quinn's Instagram post, that all of her fellow co-stars were in attendance. Which is somewhat surprising since most of season 2's drama is fueled by Mary Fitzgerald and Romain Bonnet's controversial guest list. So, what else did this starlet's wedding entail? Spoiler alert! Quinn definitely didn't hold back when it came to bringing her dark and mysterious style to the aisle. 
Related: Netflix's Selling Sunset Season 2: What To Expect?
People got the exclusive on Quinn's over-the-top wedding confirming that she and Richard married in December to kick off the New Year - if only they had known that 2020 would literally be a nightmare, but hey what can you do (insert shrugging emoji here). Quinn also told the outlet that she's "never conformed to the status quo or societal expectations" about her unique wedding-day theme.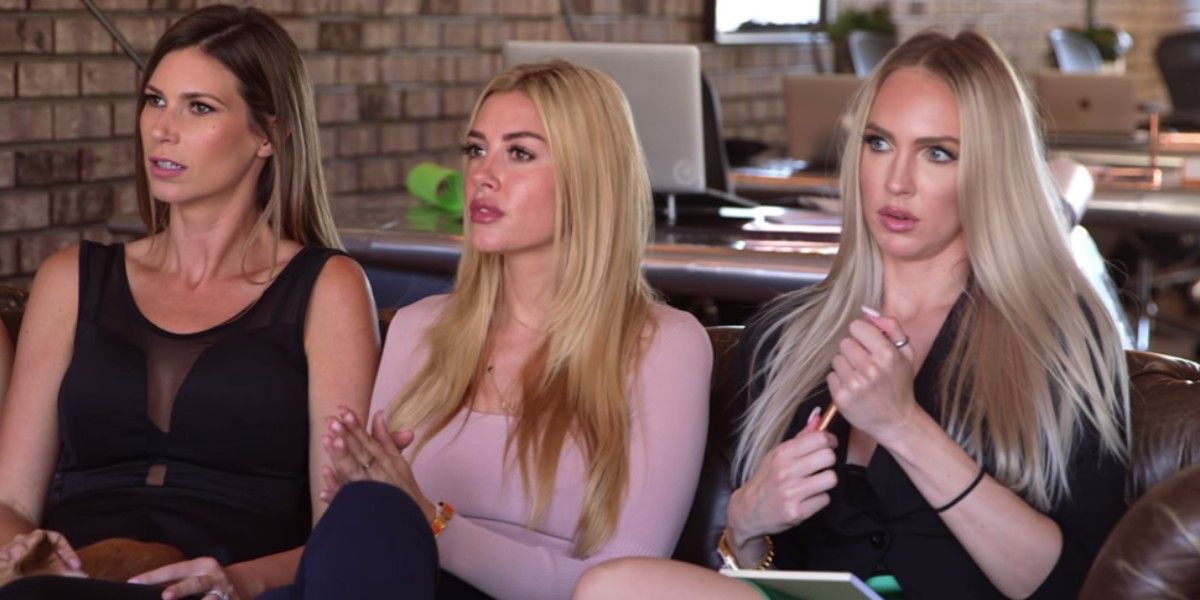 She added that she has "always enjoyed being bold, different, and trendsetting." Along with her gothic-chic wedding style, Quinn also donned flashy red Christian Louboutins, walked down the aisle to a rendition of Ava Max's pop song "Sweet but Psycho," and had a faux thunder and lightning grand entrance. The decor of their reception also was designed to resemble a dead forest, and yes, you did read that correctly. "We are both creative, driven, entrepreneurial, and have always lived by our own rules," says Quinn. 
So, how are the newlyweds doing after their one-of-a-kind wedding? Quinn says that they are "pushing each other forward [to be] the best versions of [themselves]." Which means, it seems like they are still head over (high) heels for one another. Let's just hope Quinn can continue to keep her claws at bay while in quarantine.
Source: People
Next: Selling Sunset's Justin Hartley Splits with Wife Chrishell After Hosting Viewing Party