Selling Sunset 2: Who Is Amanza's Ex, NFL Player & Dad to Her Children
The Selling Sunset star got married to former NFL player Ralph Brown in 2010. However, they got divorced after the birth of their second child.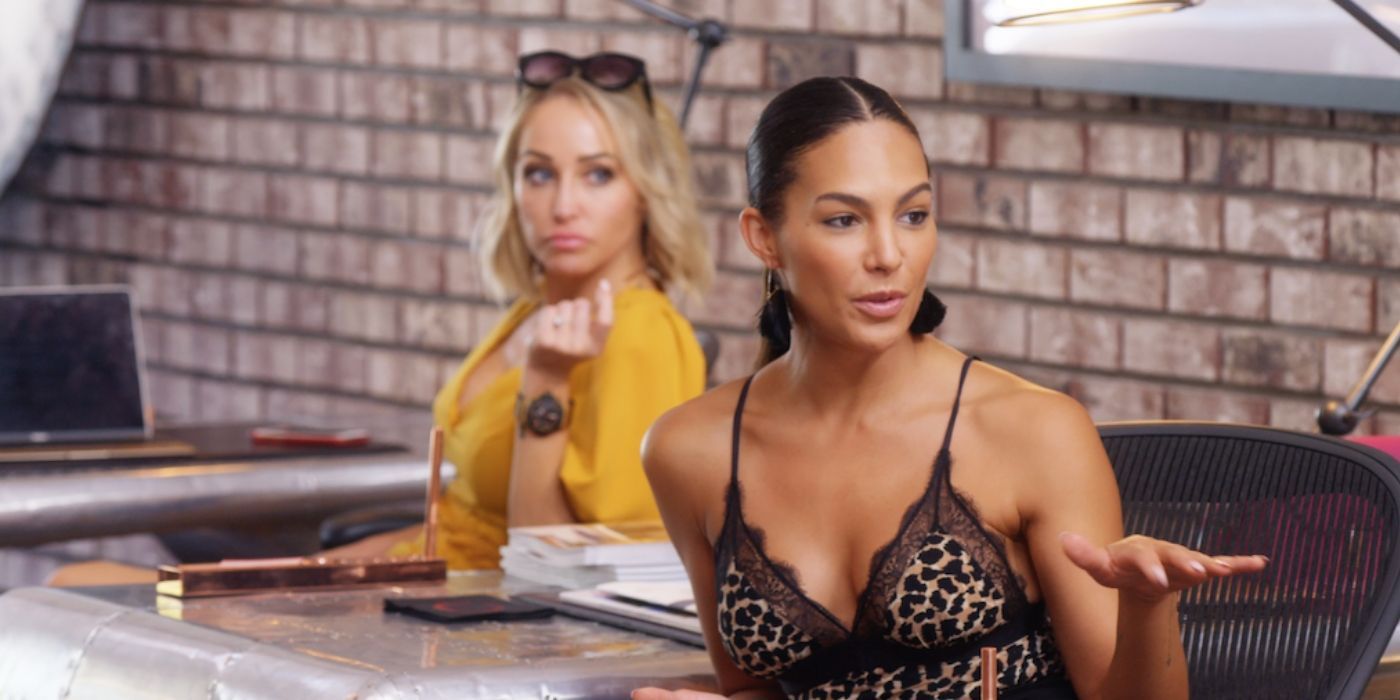 Netflix's Selling Sunset is back with its season 2, and we're excited to see all the luxurious and billion-dollar listings of The Oppenheim Group. This season also features a new entrant Amanza Smith who joins the brokerage as a real estate agent. We're loving her zero-drama straightforward nature on the show. She talks about her struggles as a single mom and how she led an inspiring life after her divorce with a former NFL player.
Jason Oppenheim, one of the cast members and the head of the brokerage, promised that this season is going to be extra dramatic and super enjoyable, and he was pretty much right about it. Old friendships are getting frayed, and new romantic angles are observed. All the listings and properties are a lot more lavish and expensive than there were in the previous season. Moreover, amid all the office drama, we get to know a special character, Amanza, who is a single mom of two adorable kids.
Related: Selling Sunset: Mary Fitzgerald & Romain Bonnet Got Married!
In July 2010, she got married to California-based former NFL star Ralph Brown. He played as a cornerback in the NFL for 10 seasons. The 41-year-old played professionally for different football teams such as Minnesota Vikings, New York Giants, Cleveland Browns and Arizona Cardinals throughout his NFL career. After a successful career, the football star decided to retire at the age of 30. He was blessed with two kids: Noah, 10, and Braker Davis, 8, with the Selling Sunset star. However, their relationship turned sour just after the birth of their second baby, and the couple decided to get divorced. Check out the trailer of their wedding below:
After Smith's first short-lived marriage, she decided not to get married again. However, she got into a relationship with actor cum singer Taye Diggs who was previously married to Idina Menzel. In April 2014, the duo was spotted holding hands, and in June, they confirmed their relationship by making an entry together at the BET Awards. It seemed like things were finally going well for the single mom, but after four years, 49-year-old Taye and Amanza ended their relationship and went their separate ways.
Now, she has appeared on Selling Sunset season 2 and talks in-depth about her first marriage, husband and kids. She has experience working as a home stylist for high profile clients, but it would be her first time working as a real estate agent. At one point in the show, she states that the father of her children is unable to provide child support, and therefore, she works extremely hard to provide the best care for her growing kids. She often shares interesting pictures with them on her Instagram account.
Next: Selling Sunset Season 2: Everything We Know About New Girl Amanza Smith
Selling Sunset season 2 is now available to stream on Netflix.
Source: Ralph Brown, Reality Titbit