Selling Sunset: Mary Fitzgerald & Romain Bonnet Got Married!
Viewers will probably see Mary Fitzgerald and Romain Bonnet as a married couple in season 2 of Selling Sunset which is now available on Netflix.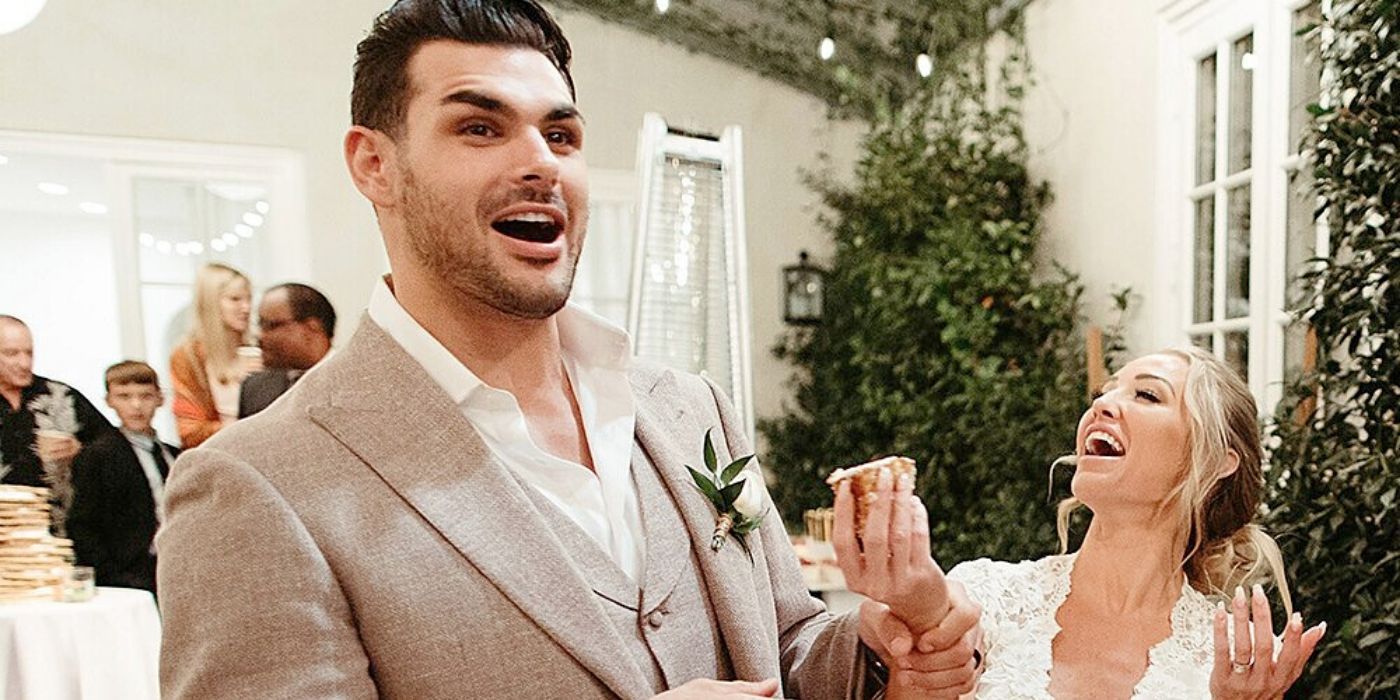 Initially, Romain was not getting involved in the wedding planning as he thought that "It is a girl thing." Mary was upset about his lack of enthusiasm, and many viewers assumed that this might be the end of their relationship as they were already arguing about the timing of their future kids and the kind of house they should have after the marriage. Luckily, it seems that the couple has finally worked it out and resolved their conflicts. Or maybe those plans have taken a backseat for now.
Related: Too Hot to Handle's Francesca & Harry Not Engaged after Ring-Pop Zoom Proposal
People report that when the wedding's original venue got canceled just weeks before the ceremony, the couple decided to get married in one of Fitzgerald's listings on Oct. 12, 2019, in Los Angeles. Surprisingly, she sold the property just before walking down the aisle. She said, "Everyone thought I was out of my mind, but I told the seller when he allowed me to book it for the wedding venue that I won't let the wedding planning or doing it there get in the way of selling it!" The couple was a little hesitant of the cameras around as they decided to have an intimate ceremony in front of 80 guests. The guest list included Selling Sunset co-stars Chrishell Stause, Heather Young, Christine Quinn, Maya Vander, Amanza Smith, Jason Oppenheim, and Brett Oppenheim. Check out the post below:
The newly wedded bride said, "It was our dream wedding. Neither of us are big, showy kind of people, and we just wanted the people closest to us, where it just felt sincere and comfortable. So that's what we did." She exchanged her vows in French to honor her husband's parents as they don't speak English. Although the bride doesn't speak French, she did her best and took help from Romain's sister the night before. Romain stated that his parents "really loved it; it meant a lot to them." This French-themed wedding was planned by the company, Bride's Bestie, and catering was arranged by Style & Palate. While the beautiful bride wore a Floravere gown, Romain was wearing Sebastian Cruz Couture. We have to say that the couple looked adorable in their wedding attires, and the pictures are mind-blowing. 
Mary started dating her now-husband sometime in 2017 after she first met him through mutual friends. He decided to propose to her in 2018 with a moissanite stone, which eventually paved the way for a lot of tense moments. While watching season 2, fans will get to witness all the drama and action that took place behind planning this wedding. It was an extremely stressful time, especially for the bride. On one hand, she was failing to find a wedding venue, and on the other, keeping up the condition of not inviting Davina! 
Next: Netflix's Selling Sunset Season 2: What To Expect?
Selling Sunset season 2 premieres Friday, May 22nd on Netflix.
Source: People, Mary Fitzgerald