Serious Sam 4's Stadia Exclusivity Means PS4 & Xbox Owners Won't Play Until 2021
Despite being previously announced for home consoles, Serious Sam 4's Google Stadia exclusivity means it won't launch on PS4 and Xbox One until 2021.
Thanks to Google Stadia paying for an exclusivity window, the upcoming Serious Sam 4 won't release for PlayStation 4 and Xbox One until 2021. The original Serious Sam released in 2001 and became an instant cult classic. In a world where Duke Nukem Forever was only just beginning its endless slog of development hell (ultimately releasing to a tepid reception in 2011), Serious Sam filled the niche that Duke left vacant with its fast-paced run-and-gun gameplay, silly one-liners, and irreverent sensibilities. The series continued to evolve over the course of the decade, culminating in 2011's Serious Sam 3: BFE, which brought the trilogy to a close in bombastic fashion.
Nearly a decade after the series' last mainline entry, the stalwart icon of old-school FPS gaming is set to return with Serious Sam 4. Originally announced for PC and current-gen consoles, Serious Sam 4 aims to distinguish itself from the pack with its new "Legion" system, which allows for tens of thousands of enemies to populate expansive maps.
Related: Every Phone You Can Play Google Stadia On
Despite the initial announcements, the latest trailer for Serious Sam 4 announced the game's August release window, but made no mention of home console versions, only listing the game for PC and Google Stadia. As reported by Kotaku, Google paid a premium for Stadia exclusivity, meaning the game is not allowed to appear on PS4 and Xbox until the exclusive window ends. Though an exact date was not given, publisher Devolver Digital said the home console versions won't arrive until sometime in 2021.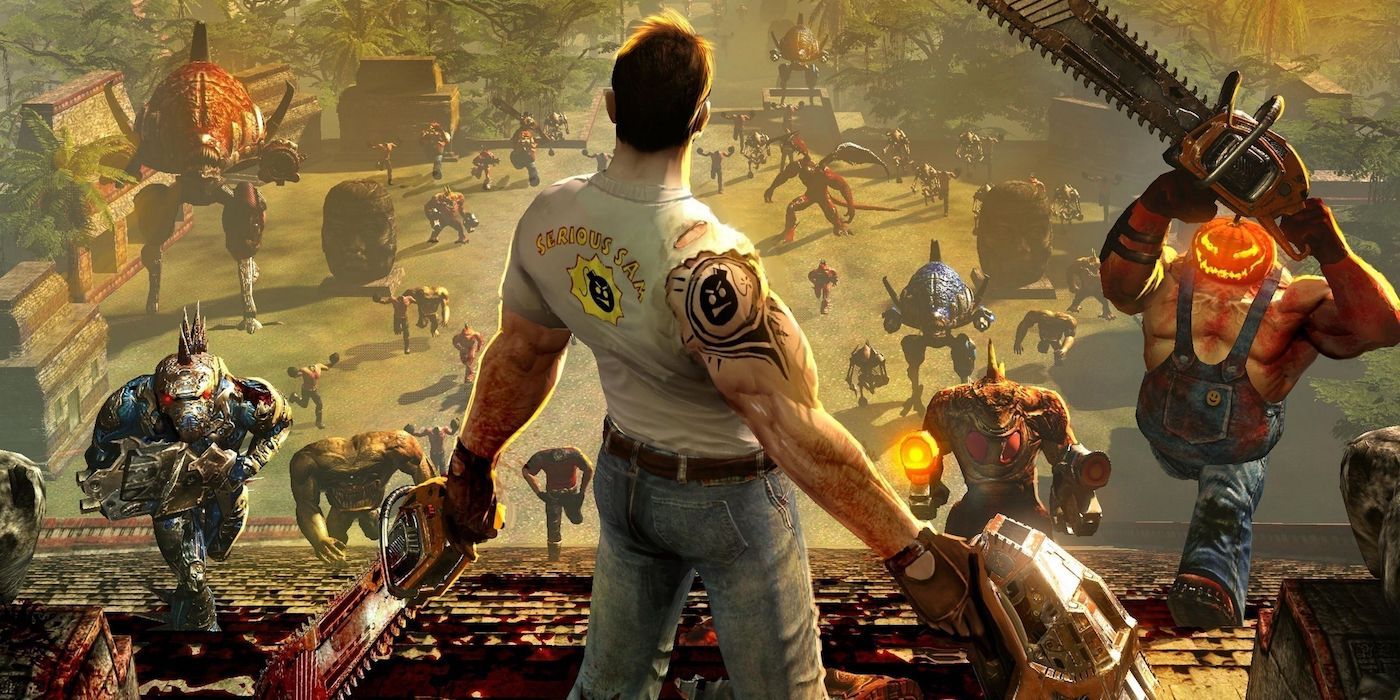 Google Stadia has failed to make a lasting impression on the public. Though ambitious, the early launch of the streaming gaming platform was hurt by a lack of games, technical difficulties, and general disinterest from the greater gaming populace. With the sudden exclusivity of Serious Sam 4, Stadia certainly earned attention, but not in a good way.
Exclusivity windows are part of the modern gaming landscape, but in the case of Serious Sam 4, the whole affair reeks of corporate greed. When a game initially announced for all platforms becomes a timed exclusive, it feels like a betrayal against would-be customers who were promised a release date before having the rug pulled out from under them. In theory, Google is hoping PlayStation and Xbox players who had been waiting for Serious Sam 4 will rush to play the game on Stadia. While this may get more people to try out Stadia, it will also undoubtedly cause a rush of ill-will towards the platform, since Google is essentially blocking the release of Serious Sam 4 on PS4 and Xbox One.
Next: Best Online Shooters to Play in 2020
Source: Kotaku