Sherlock Holmes Is The Marvel Universe's GREATEST Hero
Sherlock Holmes may have been created in the 19th century – but one comic story explains how he secretly saved the entire Marvel Universe!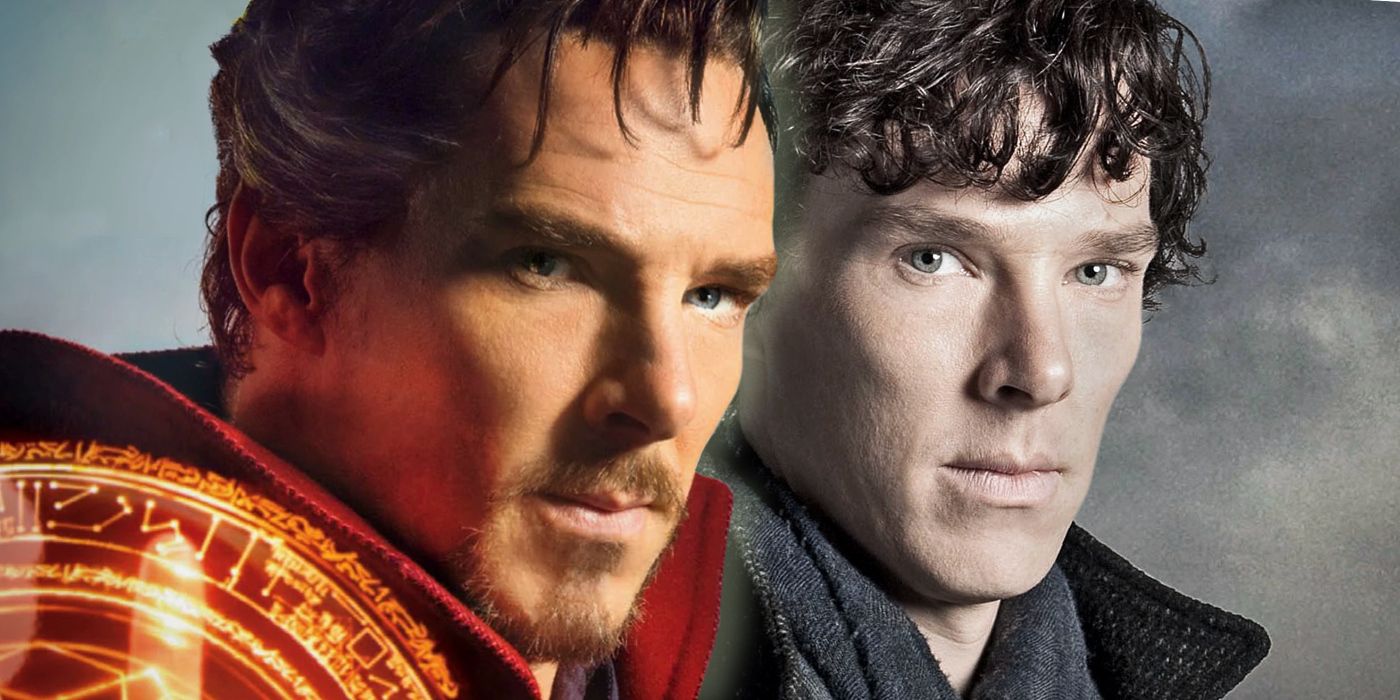 Despite the fact that he inspired so many great modern heroes like Batman and was portrayed by not one but two MCU superhero actors, Sherlock Holmes is usually seen as a product of a bygone era – not someone who has a place in modern superhero comic books. However, one remarkable comic book miniseries reveals that not only does Sherlock Holmes have a place in the Marvel Universe – he may very well be Marvel's greatest and most important hero!
In the Marvel miniseries Deadpool Killustrated, an alternate version of Marvel's semi-psychotic antihero Deadpool decides to kill the Marvel Universe (again) in a decidedly metafictional way. Instead of just going around killing the Marvel superheroes, Deadpool employs a team of evil super geniuses to create a portal that can transport him into an "Ideaverse" where he can enter the worlds of classic fiction and kill literary characters like Captain Ahab, the Three Musketeers, and the Little Mermaid before they can go on to inspire later fictional characters – like the Marvel superheroes.
Related: Marvel Reveals "Little Women" Inspired FOUR Major Heroes
Reasoning that the Marvel Universe could never exist if the original literary heroes who inspired the characters died before they could influence readers, Deadpool goes on a literary killing spree. He traverses the "Ideaverse," slaughtering notable characters like Captain Ahab, Captain Nemo, Tom Sawyer, Pinocchio, and even Louisa May Alcott's March sisters from Little Women. As his body count rises, Deadpool discovers something very interesting. Whenever he kills a character with a direct link to a Marvel character, that character briefly becomes his literary descendant, showing Deadpool who he killed.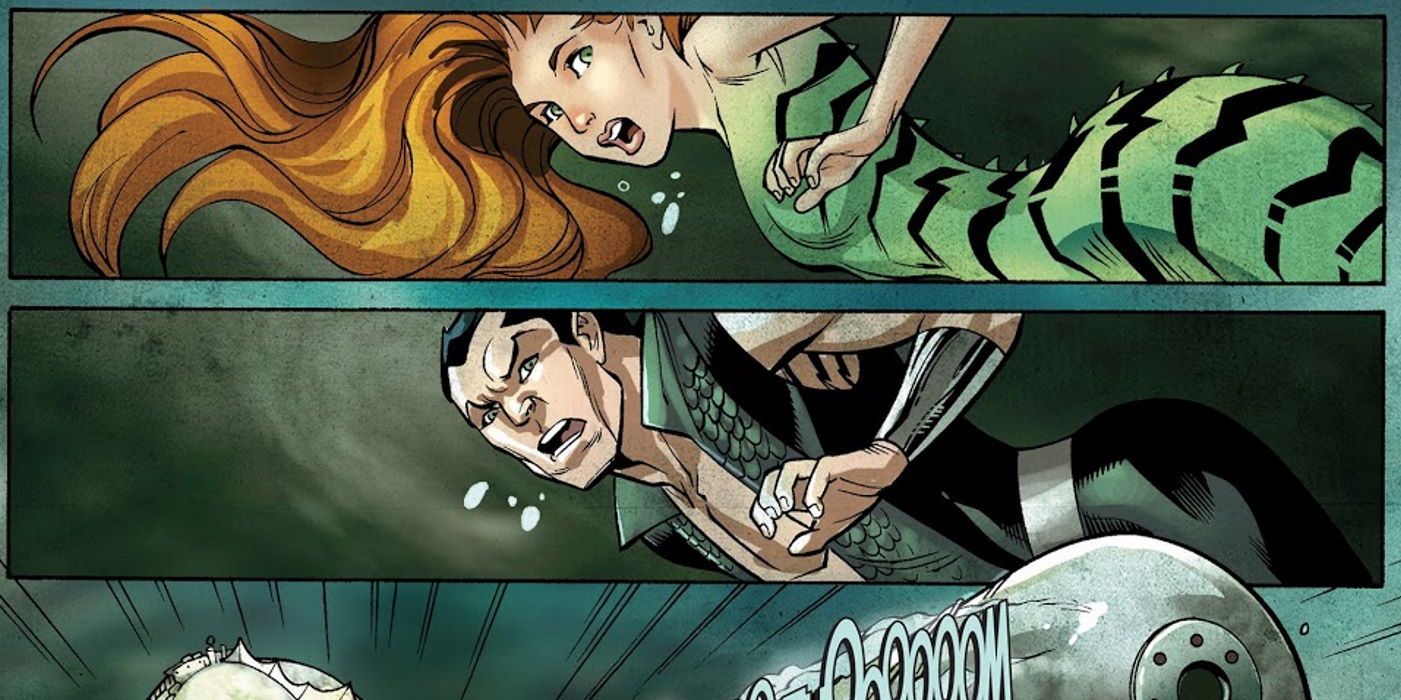 Thus, when Deadpool kills Captain Ahab, he sees him become General Thunderbolt Ross, who also spent much of his career chasing a white (green?) whale in the Incredible Hulk. He sees Pinocchio turn into the Avengers' android member The Vision (another artificial being who wished to be a "real" boy). And most amusingly, when he tries to kill the March sisters, they transform into She-Hulk, Mockingbird, Black Widow, and Elektra – showing how Little Women helped influence the "strong, independent woman" archetype.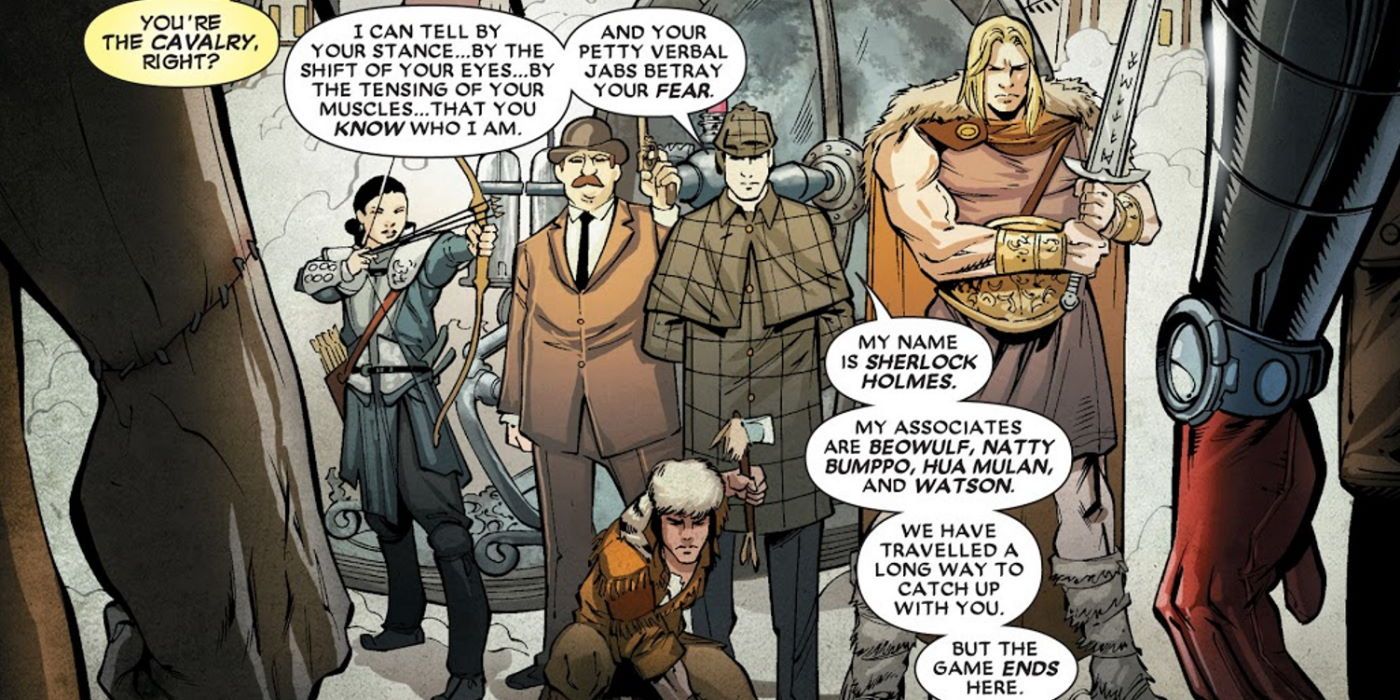 However, Deadpool's killing spree does not go unnoticed. As the Merc with a Mouth cuts his bloody swath through the classics, Sherlock Holmes begins tracking down Deadpool and learns the truth about Deadpool's plan and his own fictional identity. Realizing the seriousness of the matter, Holmes travels through different fictional works himself (using H.G. Wells' time machine) and assembles his own team of "Avengers" out of literary characters. Bringing together Hua Mulan (from the Chinese legend of Mulan), Natty Bumppo (James Fenimore Cooper's protagonist from the Leatherstocking Tales), and Beowulf, along with his own partner Dr. Watson. However, they proved no match for Deadpool (who had partnered with a version of the Frankenstein monster).
Holmes discovers something even worse, however, when his extraordinary mind begins to forget classic stories like Moby Dick and Macbeth as Deadpool slaughters the characters. Realizing that Deadpool's plan is working, Holmes struggles to remember the stories in order to keep them alive. Ultimately, both Deadpool and Sherlock Holmes find themselves in a collapsing Ideaverse, where Deadpool taunts Holmes by saying he doesn't have to survive to win, as the damage he's already inflicted will cause readers to turn away from the classics and never allow the Marvel Universe to be created.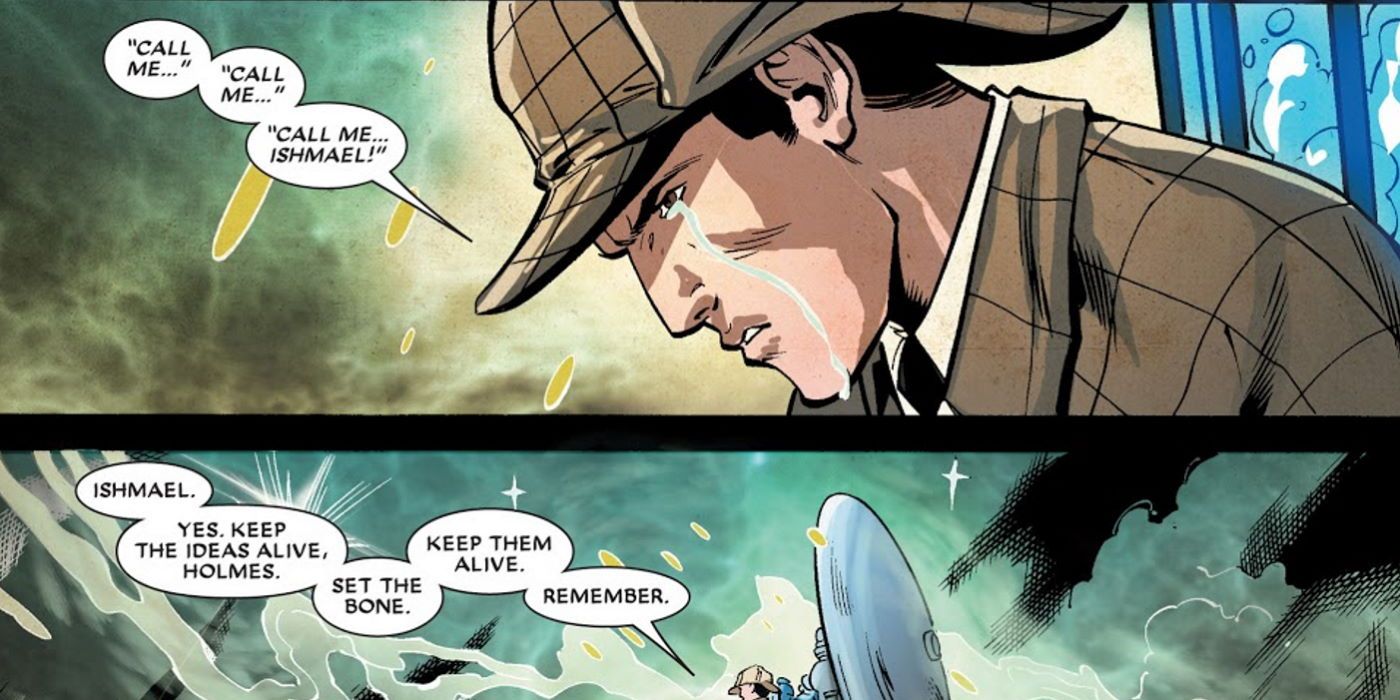 Unwilling to let Deadpool win, Holmes deduces that the Ideaverse can heal once Deadpool is gone and someone remains to remember all the stories. Deadpool dies and Holmes – begins a very lonely vigil as he struggles to remember every line of the classic stories Deadpool tried to kill. Although the process is literally torture for him (causing the normally stoic Sherlock Holmes to weep), he keeps at it, buying the Ideaverse time to heal.
And considering that the classics still exist – and the Marvel Universe that was inspired by them endures to this day, it would appear that Sherlock Holmes' heroic act managed to save not only Marvel Comics but every fictional world Deadpool destroyed… as well as the ones that came after. It's a monumental achievement, and one that certainly earns Sherlock Holmes the title of the Greatest Hero in the Marvel Universe – and indeed, all of fiction.
Next: Marvel's NAMOR Is Actually The Little Mermaid (Yes, Really)