Stranger Things: 10 Hidden Details About Nancy You Never Noticed
Nancy Wheeler had an impressive development in Stranger Things. How many of these hidden details did you notice about the character?
Nancy Wheeler is one of the most acclaimed characters of Stranger Things. Starting off as the sister of one the lead characters and the object of affection to two teenage boys, she evolved to become an unwavering character who sought justice for Barb's death and assisted Mike and his gang in the fight against the forces of the Upside Down.
RELATED: Stranger Things: Nancy's 5 Worst Mistakes And 5 Shining Moments
But upon closer inspection of Nancy's character journey and Natalia Dyer's impressive performance, there is more to her than what meets the eye. So, here are ten hidden details about Nancy that you never noticed before.
10

She Bears The Same Name As A Minor Character In A Controversial Book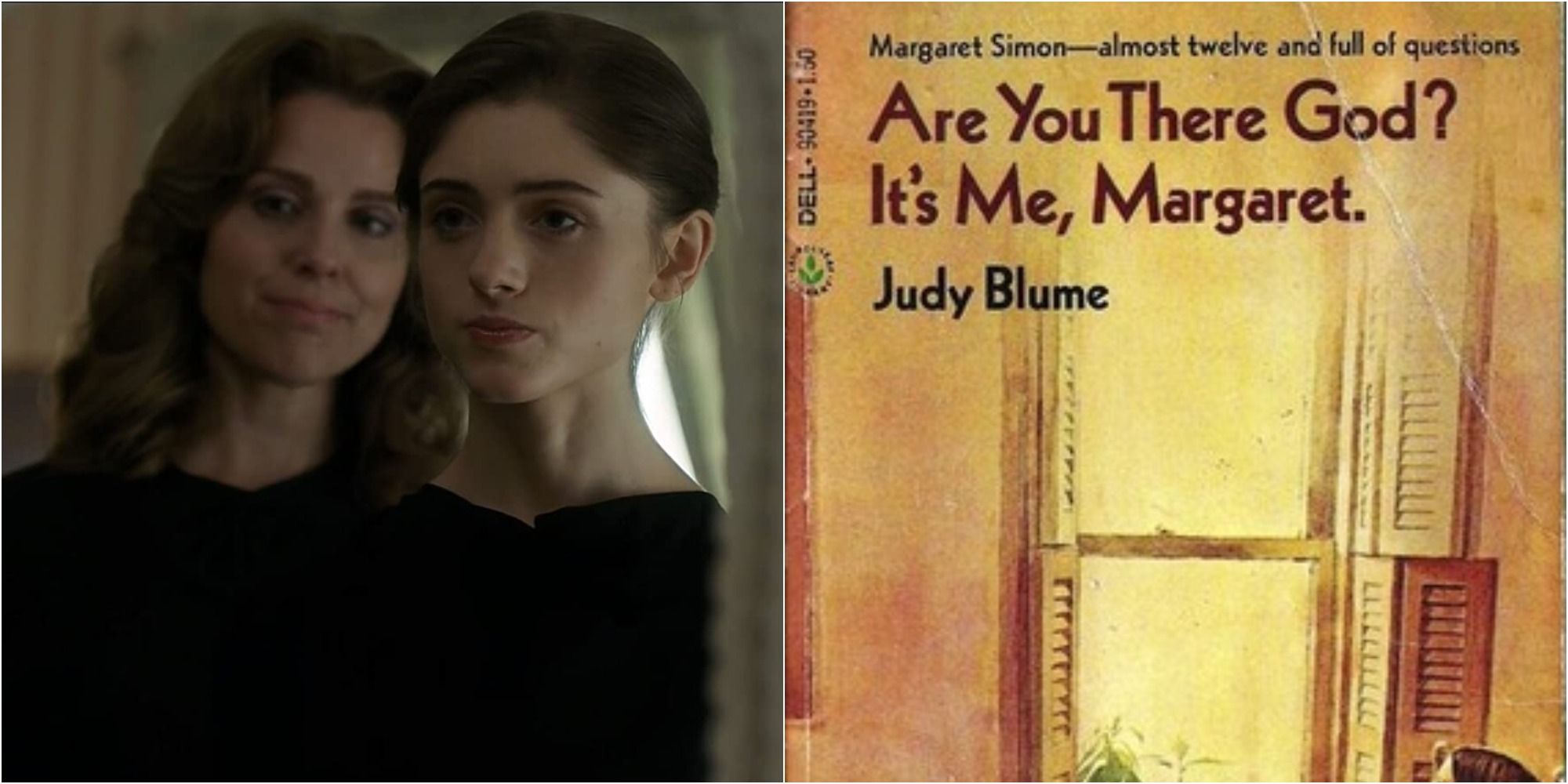 The Judy Blume young-adult novel Are You There God? It's Me, Margaret has a secondary character named Nancy Wheeler, the insecure best friend to the main character Margaret. It comes off as a sheer coincidence that the novel's Nancy shares the same name as Stranger Things' Nancy. But both characters have their own journeys.
Going deeper on the meta-references, Nancy's actress Natalia Dyer starred in an independent film entitled Yes, God, Yes, which bears the same themes of adolescence, religious discipline, and sex as the novel.
9

She And Barb Are Named After Two First Ladies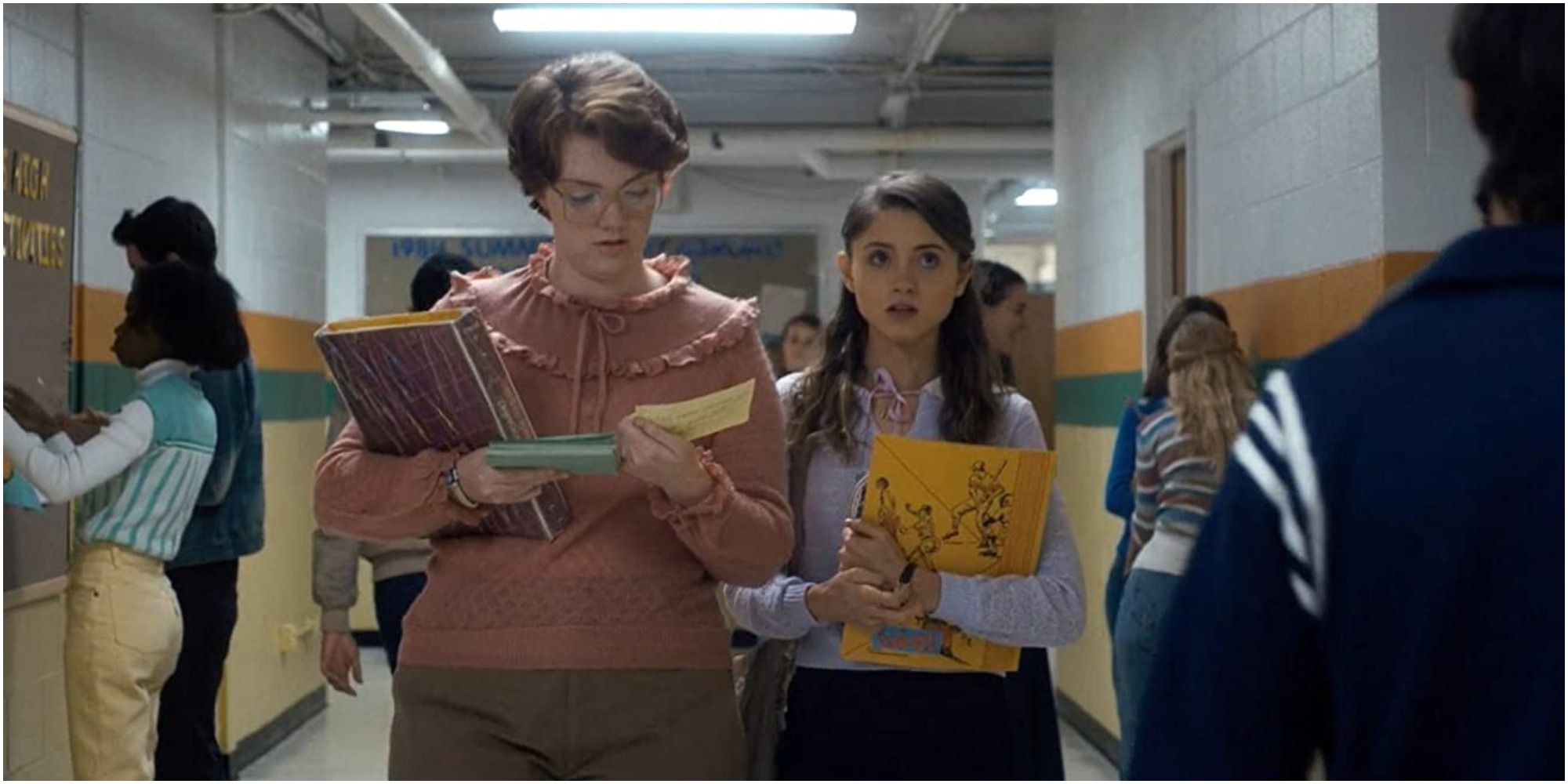 Speaking of coincidence, Nancy and her best friend Barb share the same name with two prominent US First Ladies, Nancy Reagan, and Barbara Bush. With the series occurring during the Reagan administration, Nancy had served as First Lady from 1981 to 1989.
RELATED: Stranger Things: 10 Reasons Why Nancy & Barb Aren't Real Friends
And she was a strong and strategic influence on President Ronald Reagan, too. On the other hand, Barbara Bush served her term from 1989 to 1993. And she was known for her goodwill advocacies. See the parallels?
8

Her Hair And Wardrobe Evolve Every Season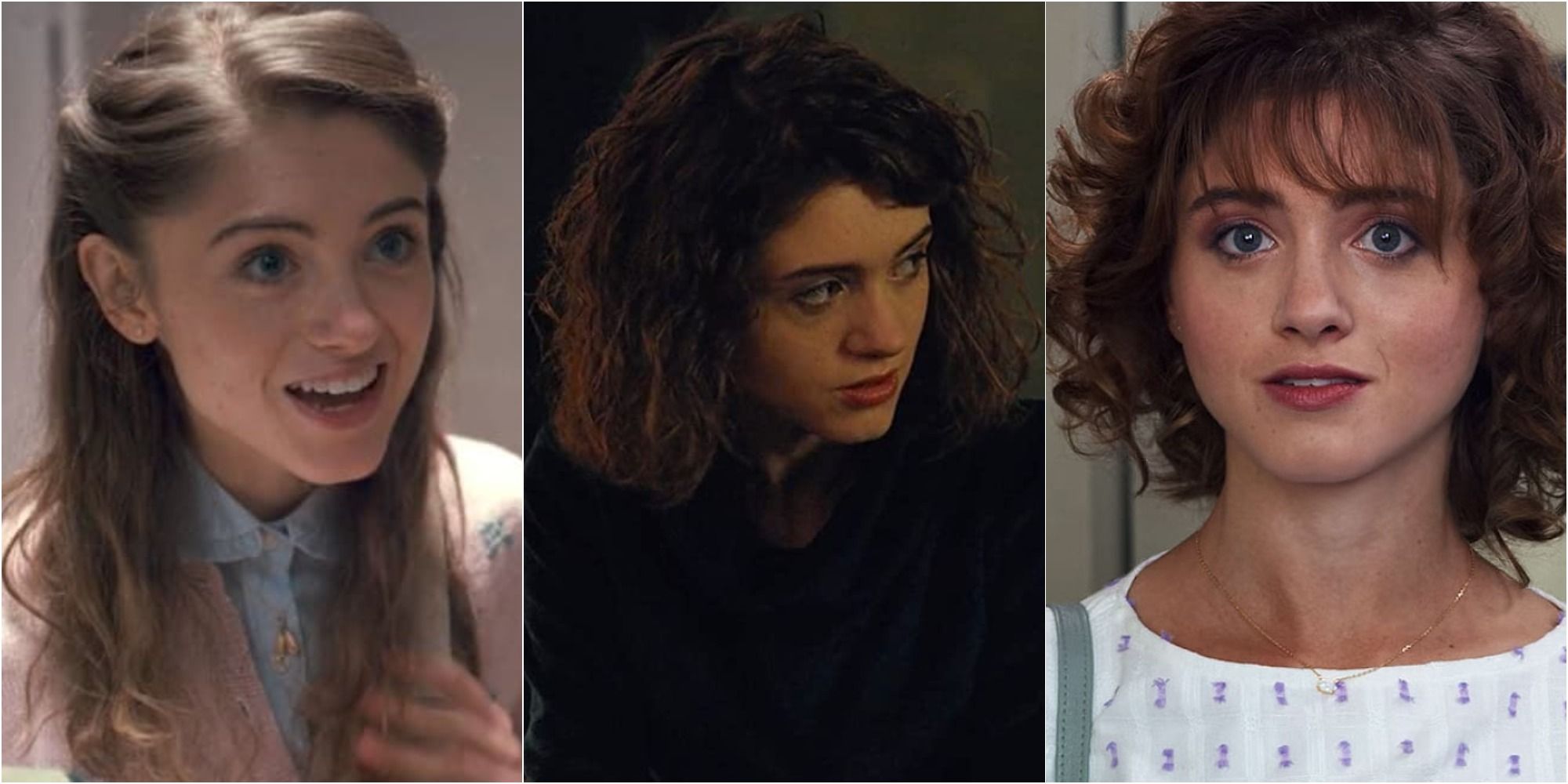 It has been noted by many fans and viewers that Nancy's fashion and hairstyling have changed throughout the show. But it fits well with her character development. On Season 1, she brought a girl-next-door look with her woolen tops and skirts for her high school days.
On Season 2, she exchanged her wardrobe with drawn-out shirts, jeans, and leather jackets to loosen up. On Season 3, she confidently gave the most significant change with her formal dresses and permed hair for a good impression at work.
7

Her Hawkins Post Storyline Was Never Resolved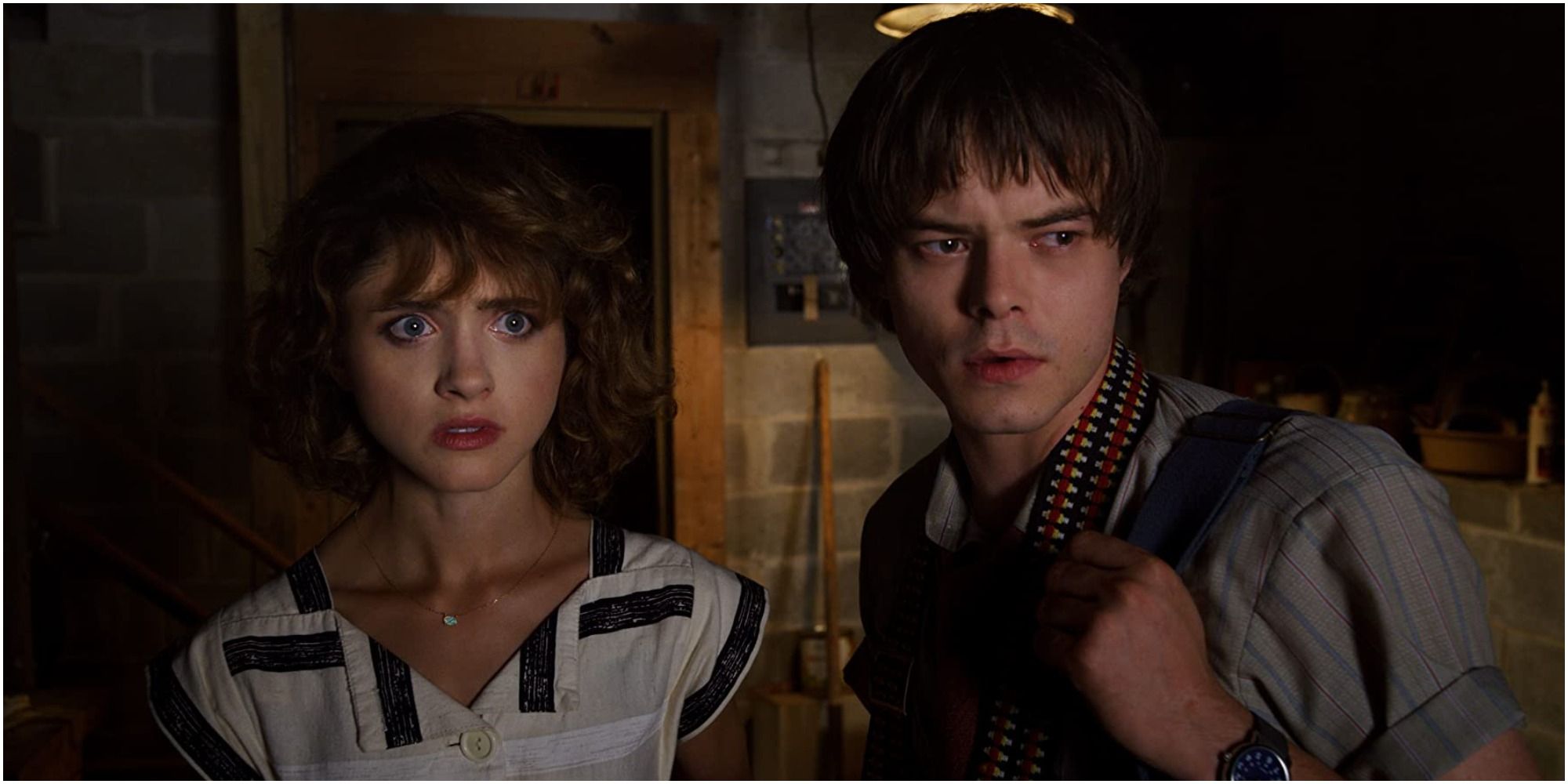 It is sad that Nancy and Jonathan let go of the Hawkins Post, which would truly pave the way for their careers. But it was a close call, especially when they had to work for a hardheaded boss like Tom and a misogynist coworker like Bruce.
However, after the Mind Flayer's thwarted attack, the Hawkins Post is left with no editor-in-chief. And with her knowledge about the fates of Tom and Bruce, the Post could have acknowledged her efforts. But that is a story left unanswered.
6

Her Career Is Hanging In The Balance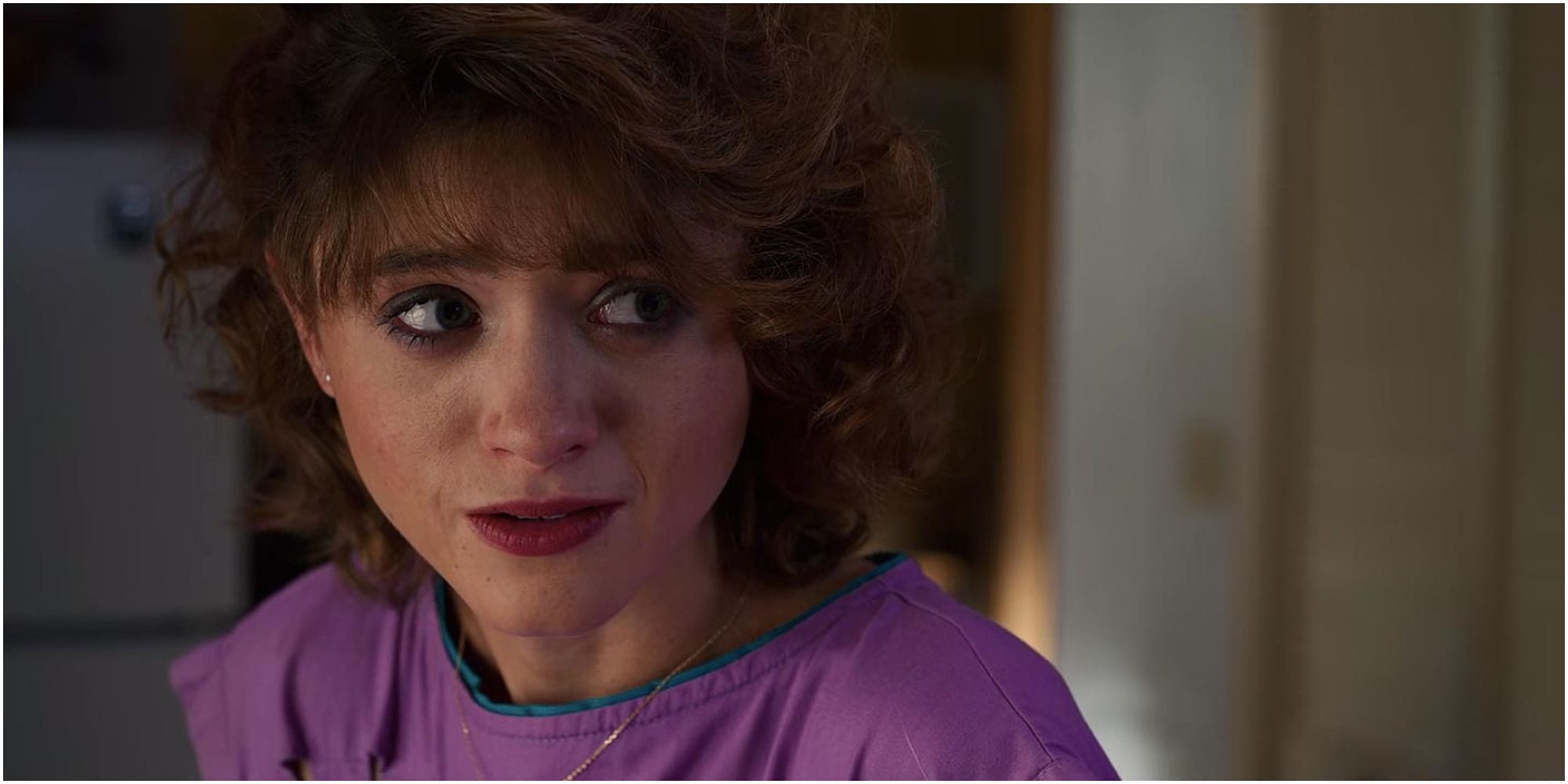 Speaking of the Hawkins Post, being fired from the town's most trusted news source would not bode well for her résumé. Thus, if she is aiming for a future career in journalism (as indicated in the Hawkins High School Yearbook), she must take another shot at a credible story.
RELATED: Stranger Things: 5 Characters Who Have Grown A Lot (& 5 Who Haven't)
If Season 4 will expand her character, it must focus deeply on her struggles as an aspiring journalist, especially in a male-dominated period. For now, her career is left hanging, at risk of stumbling once more.
5

She Draws Parallels To Two Horror Final Girls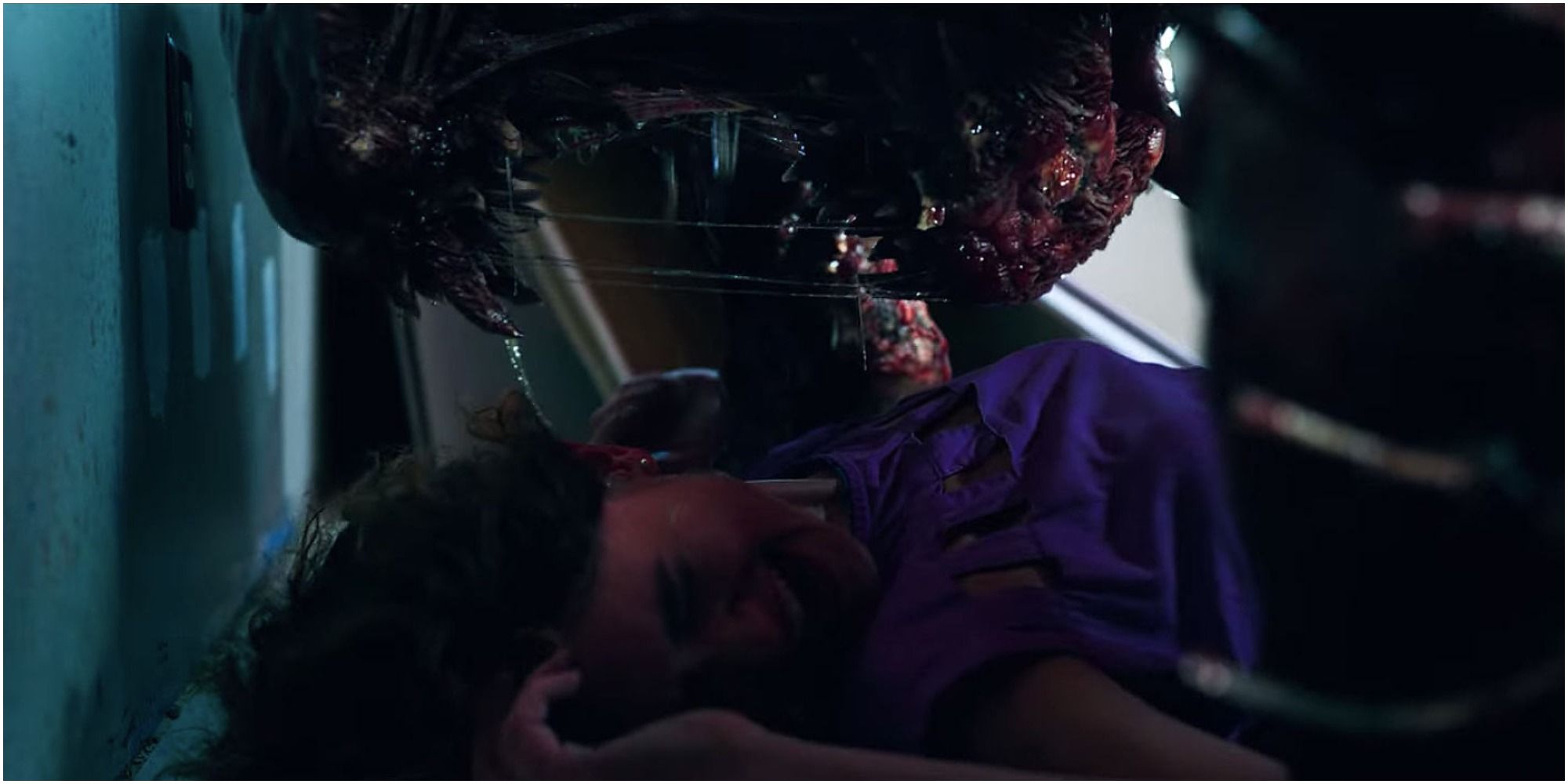 More in the realm of character inspirations, Nancy eerily shares the same arc as Nancy Thompson on the first A Nightmare on Elm Street movie. Thompson feels the impact of the death of her friends, persuading her to lure Freddy Kruger in a booby trap and defeat him once and for all, much like Nancy Wheeler in Season 1.
Another final girl that Nancy seemed to emulate is Ellen Ripley. This is notable in the third season, especially with her encounter with the hospital creature.
4

She Wields A Gun On All Three Seasons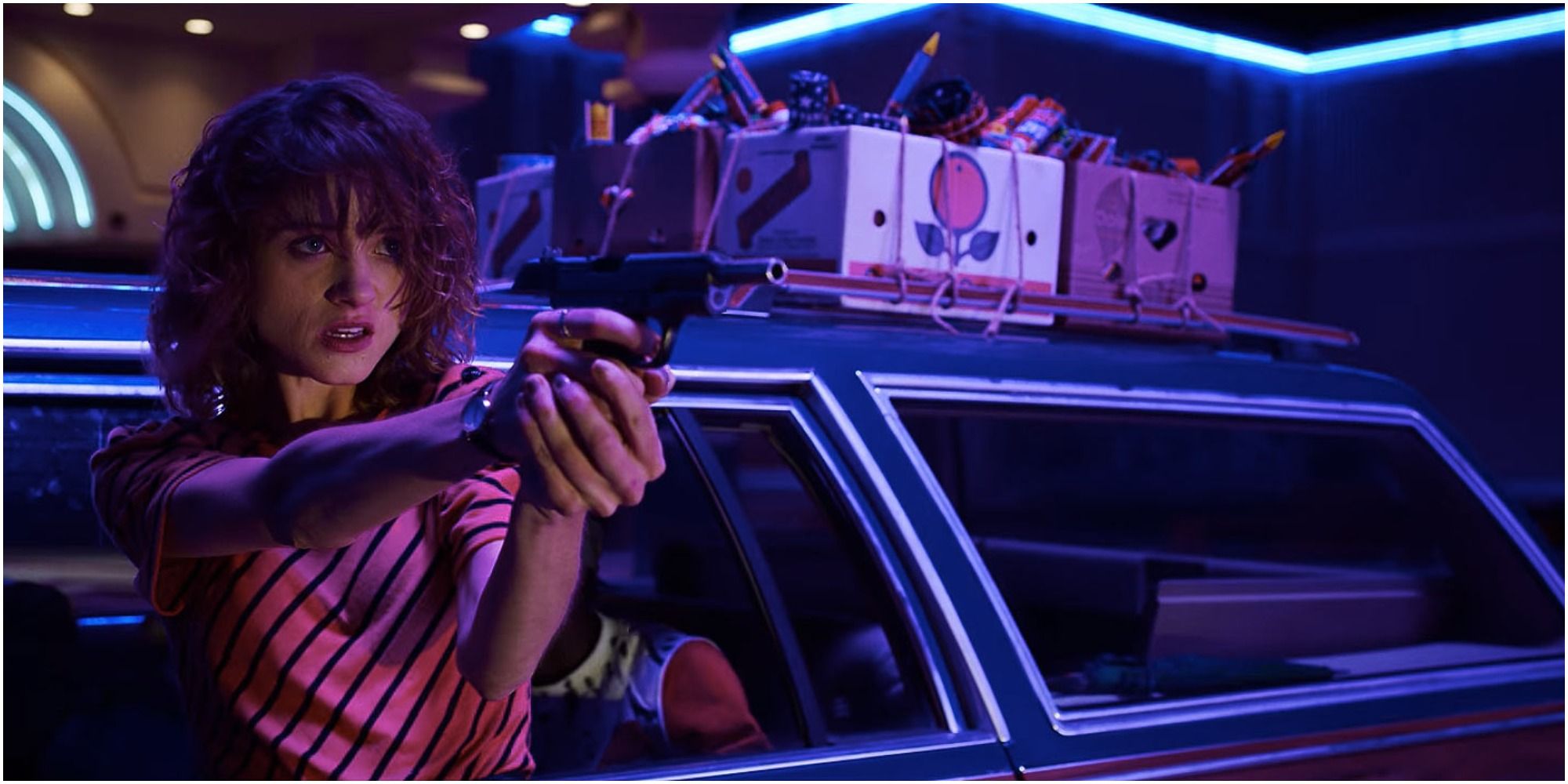 Nancy showed that she is not only an experienced gun user on all three seasons (so far) but a sharp markswoman. This came apparent in Season 2's "Chapter Eight: The Mind Flayer" when Hopper handed her a rifle to protect the gang from the invading demidogs.
She put her gunmanship to perfect timing in Season 3's "Chapter Seven: The Bite" to stop the Mind Flayer from attacking Eleven and company. It is not clear how Nancy had that proficiency in gunmanship. But it is impressive.
3

She And Mike Used To Have A Closer Relationship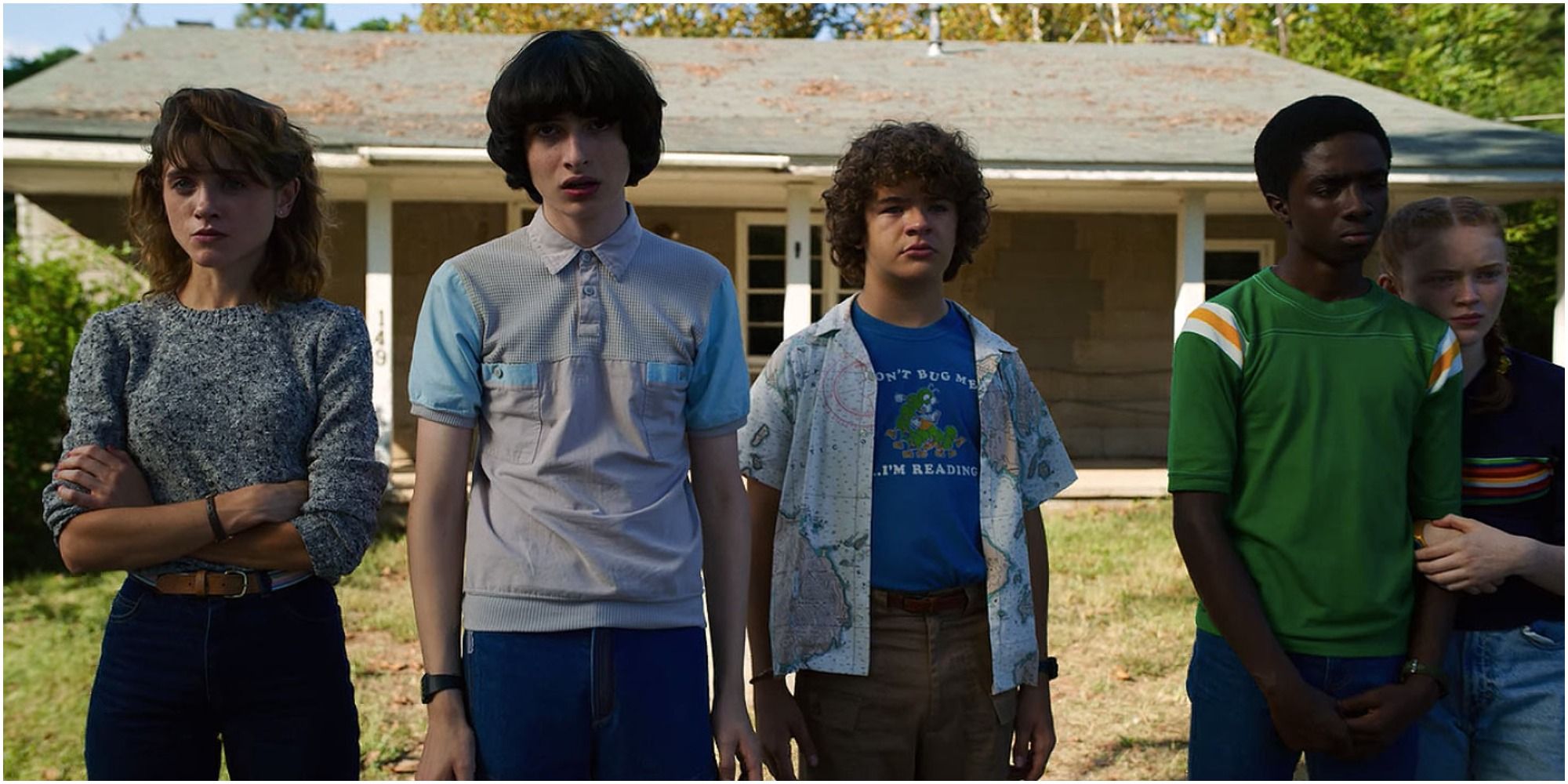 It is implied that Nancy and Mike once had a close relationship when they were little. Mike mentioned that Nancy dressed up as an elf for the party for their D&D "Elder Tree" campaign in 1979. Due to Nancy venturing into high school, they drifted apart. And prior to Season 1, the latter showed contempt towards Mike and his group.
RELATED: Stranger Things: 5 Biggest Ways Nancy Has Changed From Season 1 Until Now (& 5 Ways She Stayed The Same)
But as the case of Will unfolded in Season 1, she showed concern for Mike's absence, so much so that she hugged him when she and the adults found him in the school gym.
2

She Was Unintentionally Self-Centered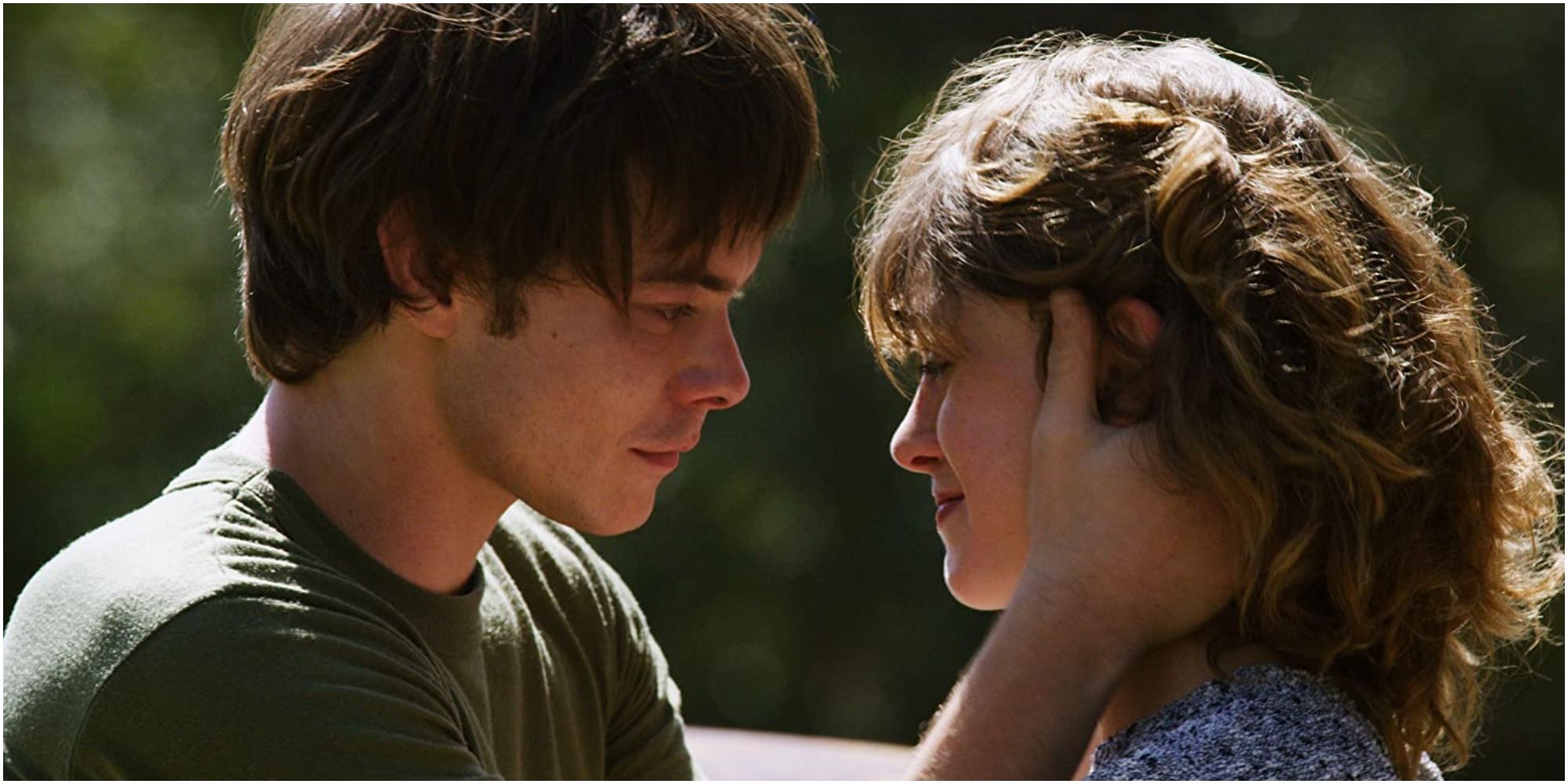 This is hard to admit. But upon closer inspection on her relationships with Steve and Jonathan, Nancy was being self-centered and uncaring at times. In Steve's case, it is reasonable since prior to their breakup, she was still grieving over Barb's death. But that is not an excuse for dismissing him.
For Jonathan, she and others left him alone after Steve beat him up. And during their time in Hawkins Post, she got them fired over Mrs. Driscoll's story, tarnishing Jonathan's means to help his family. So much for compassion.
1

She Is A Victim Of Bullying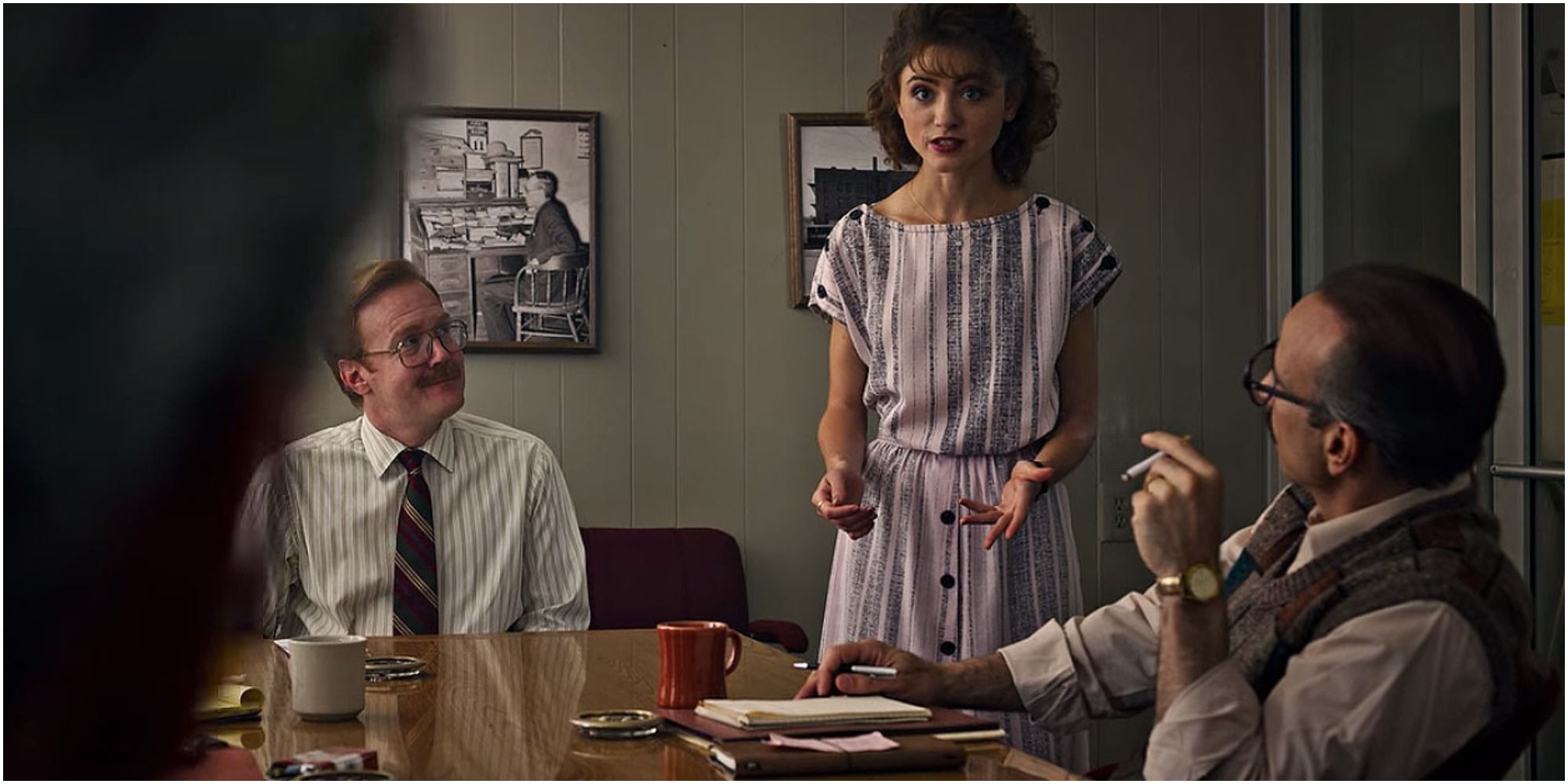 Despite belonging to the cool kids, thanks to being Steve Harrington's girlfriend, she became a hard-hit victim of his harsh words when he slut-shamed her and spray-painted "Nancy The Slut Wheeler" on the cinema marquee. This eventually led Steve to feel guilty when his friends keep bashing her and apologize to her and Jonathan.
The bullying does not stop there as she became the target of Bruce Lowe in his unfavorable pranks and misogynist remarks. Even her boss Tom gave her a harsh treatment. But she remained strong and determined.
NEXT: Stranger Things: 5 Times We Felt Bad For Nancy (& 5 Times We Hated Her)