Stranger Things Theory: Hopper's Daughter Was Killed By Hawkins Lab
Among the many mysteries in Stranger Things is what truly happened to Hopper's daughter, Sara – and Hawkins Lab might be involved in her death.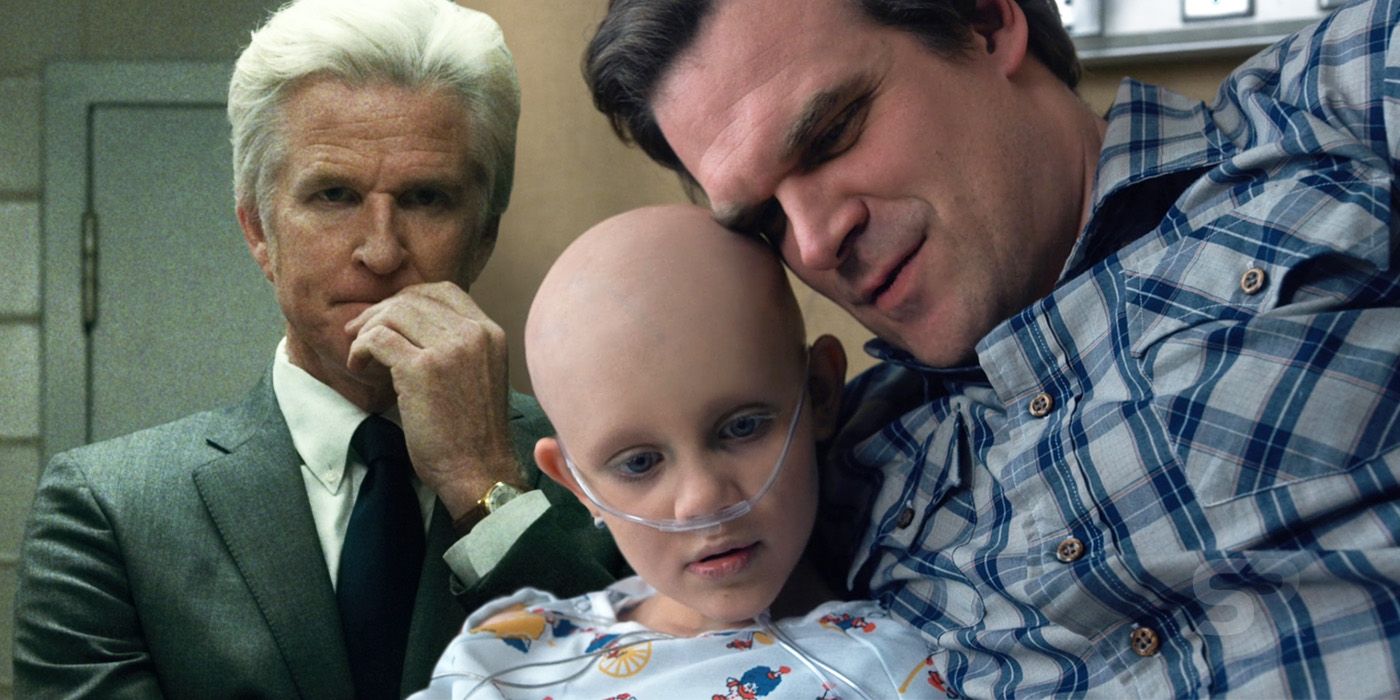 In only three seasons, Stranger Things has left more mysteries than the ones it has solved, among those what truly happened to Jim Hopper's daughter, Sara. The series showed she got very sick and died, but viewers have pointed out some details from those flashbacks that could mean Hawkins Lab is responsible for her death. Since season 1, Stranger Things has focused its attention on the Upside Down and Eleven's powers, leaving aside other mysteries that are still waiting for answers.
Stranger Things introduced viewers to a dark, alternate universe referred to by the kids as the "Upside Down", and to the dangerous experiments that took place at Hawkins Lab. Among the test subjects was Eleven, who escaped after accidentally opening a gate to the Upside Down and letting a monster, called the "Demogorgon", in. Season 1 followed the disappearance and rescue of Will Byers, and season 2 focused on the after-effects of his time in the Upside Down and the arrival of a new menace: the Mind Flayer. Season 3 showed there are also human threats in Hawkins, as the Russians built a lab underneath the new Starcourt Mall.
Related: Stranger Things Theory: Murray Led The Russians To Hawkins Lab
Aside from the mysteries of the Upside Down and its monsters, there are many questions about Hawkins Lab and the experiments that took place there. One of those is directly linked to Hopper, as it involves his daughter, Sara, and everything surrounding her death.
Stranger Things season 1 showed a small part of Hopper's past, which served to explain (in part, at least) why he is and acts the way he does. In the season finale, "The Upside Down", when Hopper and Joyce are looking for Will in the other dimension, Hopper has a series of flashbacks about his daughter and her death. These scenes show Sara playing in the park with her parents when she's suddenly terrified by something only she could see and begins to hyperventilate. The flashback cuts directly to Sara in the hospital, with no hair, and with Hopper by her side, reading a book to her. The following scene shows the doctors trying to revive her with CPR to no avail, with Sara dying in front of her parents.
Although the series never mentions what really happened to Sara and what could have caused her illness, it's implied that she died of cancer, but it's not confirmed. Sara's death and illness haven't been addressed again, which is strange considering how important she was in Hopper's story in season 1.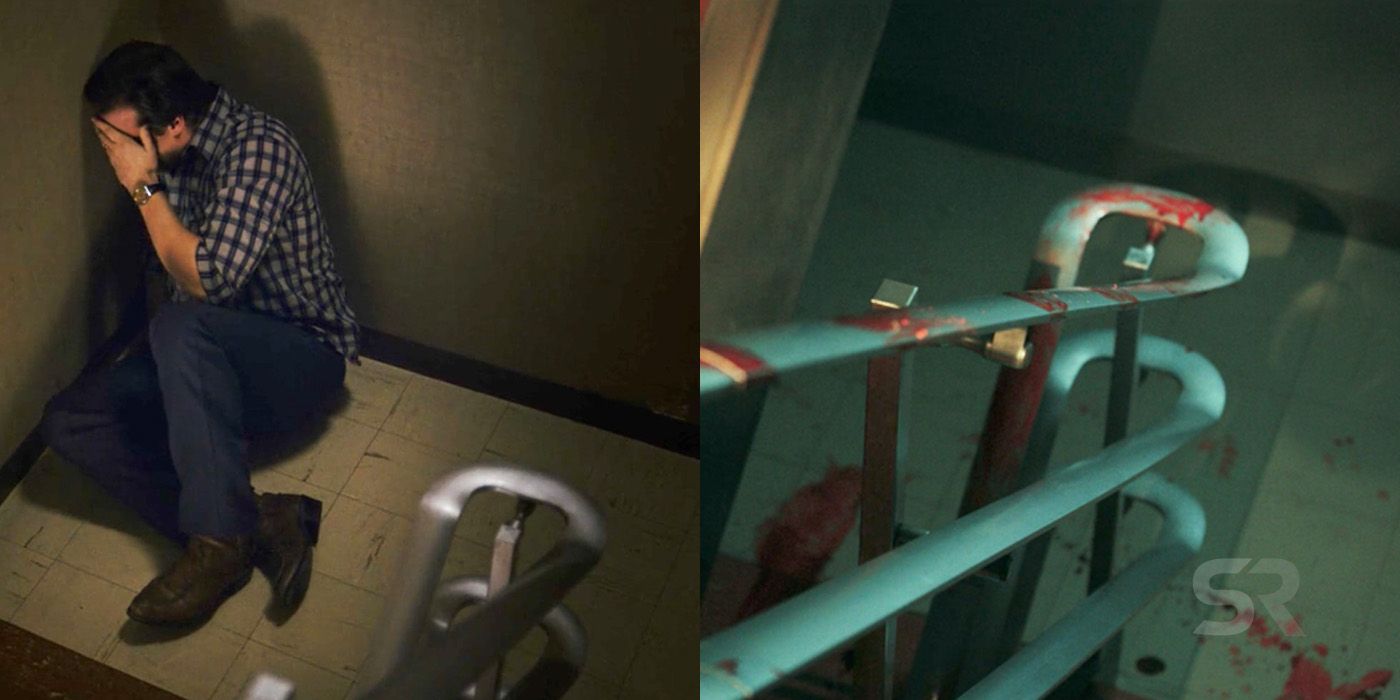 Although Sara only appeared briefly in season 1, it was enough for Stranger Things fans to point out some details about the hospital she was treated at. In the aforementioned flashback, there's a scene that shows Hopper crying in the corner of the hospital's stairwell, which eagle-eyed fans pointed out is the same from Hawkins Lab. In season 2, when Hopper finds Dr. Owens injured and bleeding on the lab's stairwell, the handrail is the exact same from the flashback scene. While it could be a coincidence, it's worth noting that just seconds before Hopper finds him, when he and Eleven enter the lab to close the gate (while the rest try to break Will free from the Mind Flayer's control), there's a shot of the stairwell, showing a corner exactly like the one where Hopper was seen mourning the death of his daughter.
Related: Stranger Things Season 4 Can Payoff Season 2's Dr. Owens Russia Tease
David Harbour has teased that this is no coincidence or reused set, confirming it's the same location and that the series will delve more into it, what happened to Sara, his relationship with Eleven and what it means. In addition to that, Harbour shared during an AMA session on Reddit back in 2017 that season 2 could explore Sara's cause of death, so there's definitely more to it than what was implied. Seasons 2 and 3 failed to explore everything surrounding Sara's death, but season 4 can still do it.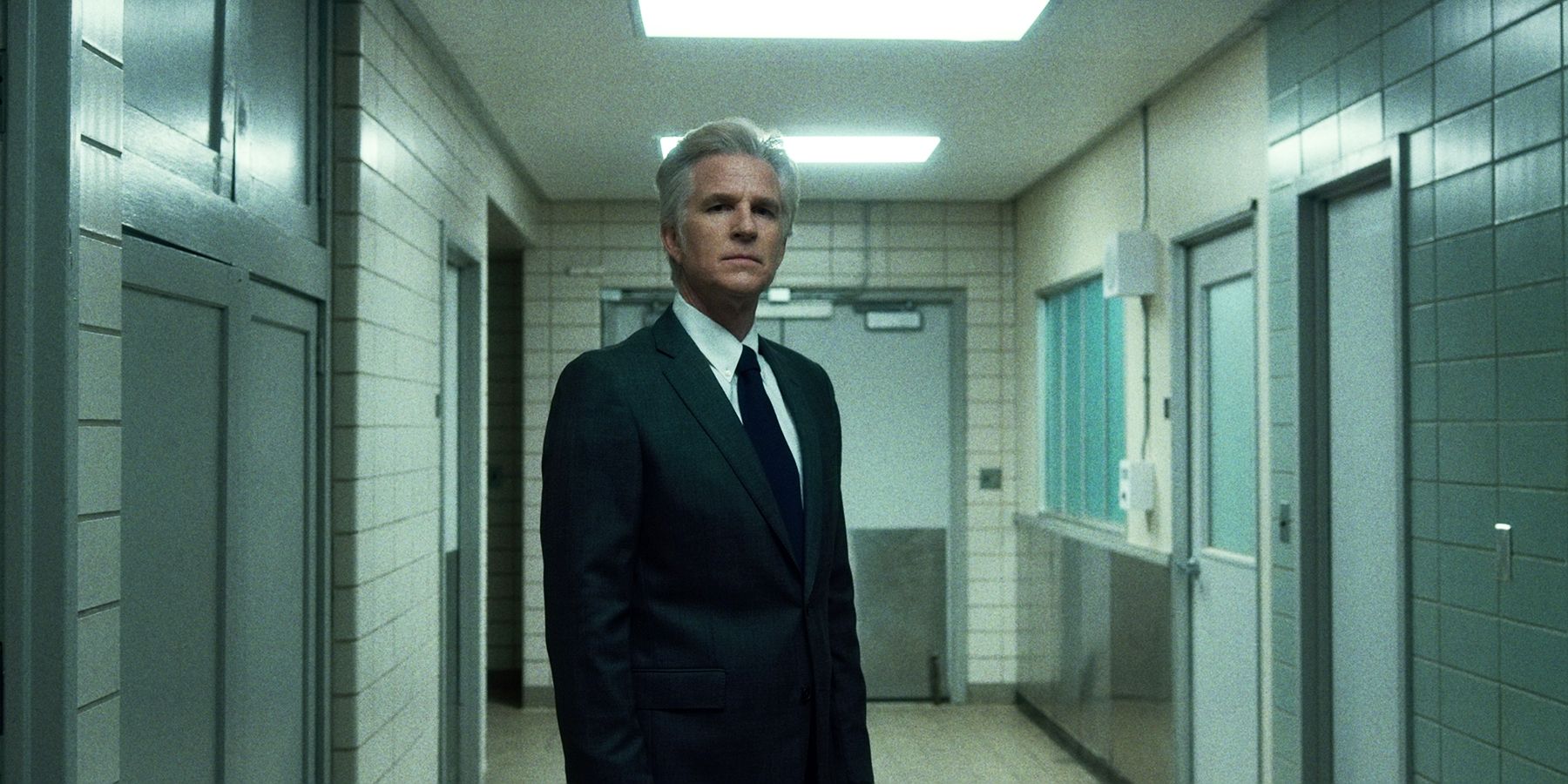 Hawkins Lab isn't a hospital, yet it has the resources to treat some cases, as seen in season 2 with Will. If Sara had cancer as the series has made believe, it's not quite right that Hopper and his wife decided to take her to Hawkins Lab to get treatment. The way Sara suddenly became terrified of something only she could see is reminiscent of how Will reacted when he had those "visions" of the Upside Down and the Mind Flayer all of a sudden, which has made fans believe Sara had powers too – but how?
Some fans believe her mother, Diane, took part in the MKUltra experiment, which gave Sara certain powers, very much like Terry Ives and Eleven. Others believe Sara somehow came in contact with something dangerous coming out from the lab, which granted her certain abilities (like the "chemical leak" that "killed" Barb, only this time for real). Either way, Dr. Brenner learned about it, and convinced Hopper and Diane that Sara had cancer and that they could treat her at Hawkins Lab.
Now, either the "treatment"/experiments went wrong, causing Sara's death, or she's still alive and Brenner made them believe the contrary. One theory suggests Kali helped Brenner fake Sara's death by creating an illusion for Hopper and Diane, as she was still living in the lab back then, and that could explain Hopper's memory of seeing her die.
Related: Stranger Things Season 4 Theory: Where Dr. Brenner Really Is
As mentioned above, seasons 2 and 3 didn't address Sara's death and illness, but Stranger Things has teased the reveal of more information about Hopper's past in season 4, specifically details related to three boxes found in his cabin with the labels "Vietnam", "dad", and "New York". The last two could be connected to Sara, as "dad" could refer not to Hopper's dad but to stuff given to him by Sara, making way for more flashbacks and a proper explanation of those events; and "New York" could be about the time Hopper spent there following her death, which could lead to a look at what truly happened to her. In addition to that, Hopper now knows a lot more about Hawkins Lab than he did when Sara got sick, and he will surely grow curious about the potential involvement of Brenner and company in his daughter's death.
With season 4 possibly being the final one, this will be the last chance for Stranger Things to explore that part of Hopper's past, as it's one that will impact his present, not only in terms of his (and Joyce's) mission of uncovering Brenner's plans but also in his relationship with Eleven. Both of Hopper's daughters being somewhat involved with the experiments at Hawkins Lab adds more tragedy to his arc, but will also give him a reason to keep fighting to learn the truth and bring down those responsible for all the damage done to his daughters.
Next: Stranger Things Season 4 Delay Means The Show Can Deliver On ORIGINAL Plan