Suicide Squad 2: Why Will Smith's Deadshot Isn't Returning For DC's Sequel
The Suicide Squad will have most of the team from the first film back, except Will Smith's Deadshot. Here's why and if he will return in the future.
James Gunn's The Suicide Squad will have most of the cast from the first film back, but not Will Smith – here's why. DC's movie universe (unofficially titled DC's Extended Universe) is going through a couple of changes after its first wave of films didn't perform as expected. The DCEU began in 2013 with Zack Snyder's Man of Steel, and set the tone for the following films, with a darker and more realistic approach to the characters from DC Comics. Following a battle between Clark Kent and Bruce Wayne in Batman v Superman: Dawn of Justice, the DCEU introduced a team of antiheroes in Suicide Squad.
Directed by David Ayer, Suicide Squad followed a group of supervillains (Deadshot, Harley Quinn, Captain Boomerang, El Diablo, Killer Croc, and Slipknot) who were recruited by Amanda Waller (Viola Davis) to go on dangerous missions in exchange for reduced sentences. Suicide Squad wasn't well received by critics, who pointed out its underdeveloped characters, sense of humor, and clichés, as well as the performance of Jared Leto as the Joker. Still, a sequel was greenlit, and David Ayer was set to return as director.
Related: Suicide Squad: The Ayer Cut Should Be On HBO Max
Ayer ended up leaving the project and James Gunn was hired to write and direct, and with that came many more changes. The Suicide Squad will introduce a bunch of new characters and will have part of the cast from the first film back, but not Will Smith as Deadshot.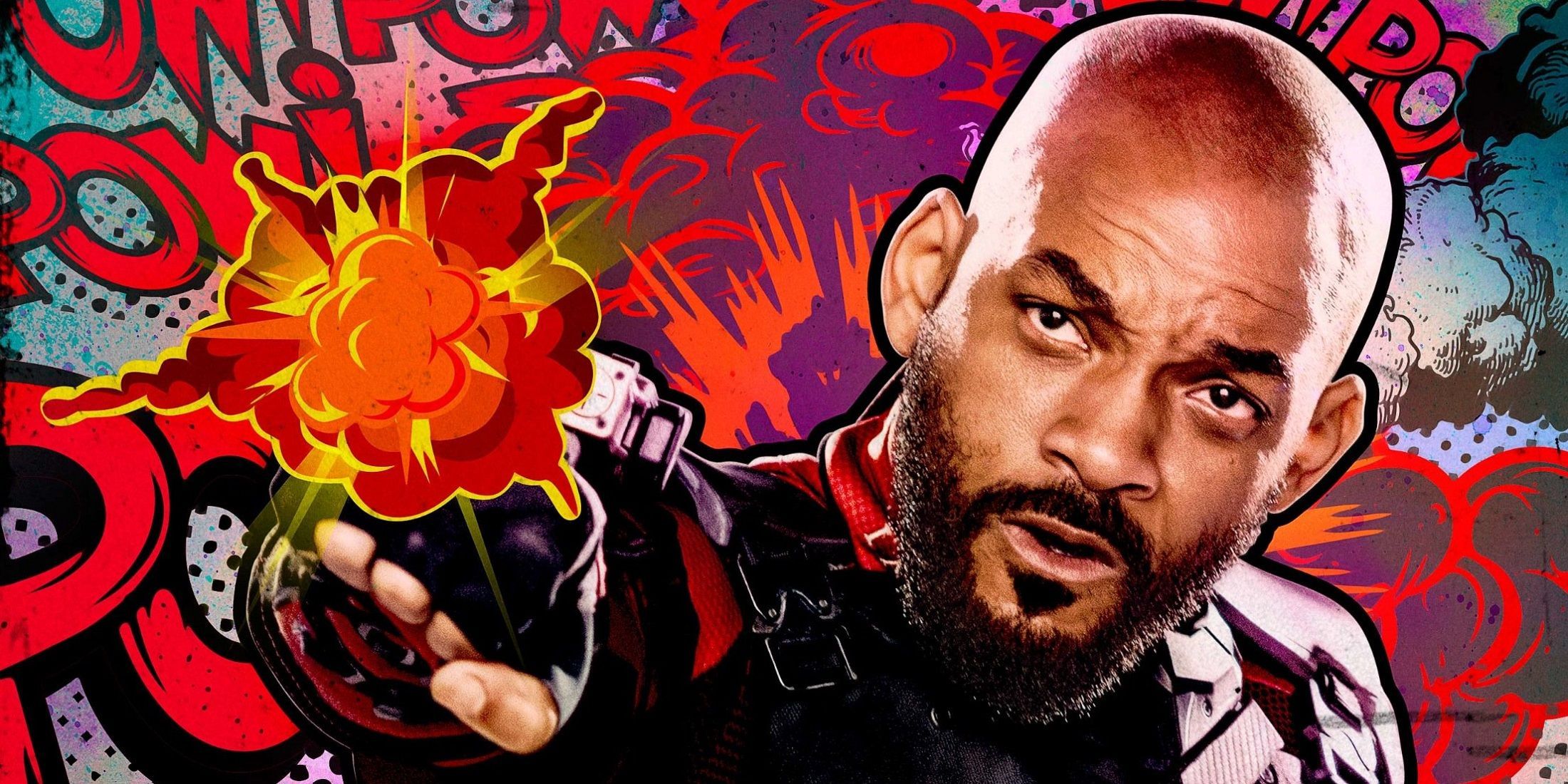 Suicide Squad 2 was announced to be in development before the first film was released. David Ayer and Will Smith were attached to return, with filming planned to begin in 2017 once they were done with Bright. Ayer left in order to direct Gotham City Sirens (which was put on hold in favor of Birds of Prey), and filming was moved to 2018 due to Smith's schedule, as he was working on Guy Ritchie's Aladdin and Ang Lee's Gemini Man. However, in February 2019, Smith left the project due to scheduling conflicts, and Idris Elba was brought in to replace him. Gunn and Warner Bros. later decided to have Elba portray a different character so Smith can have the chance to return as Deadshot in a future film.
Smith's projects after Gemini Man were Spies in Disguise (a voice role) and Bad Boys For Life, which finished filming before The Suicide Squad began. The film that got in the way of his return as Deadshot is the biographical drama King Richard, which began filming in January 2020 as it was scheduled for a November 2020 release, but was moved to November 2021 due to the coronavirus pandemic. Smith's absence won't affect The Suicide Squad as Gunn is making a standalone sequel, meaning that it can take some liberties to give the team a fresh start without a retcon, and it's leaving the door open for Deadshot to return.
Next: Everything The Suicide Squad Needs To Change About The Original