Suicide Squad Director's Cut May Never Be Released, Says David Ayer
Director David Ayer has taken to twitter to say he 'wishes' a Suicide Squad Director's Cut would be released by Warner Bros.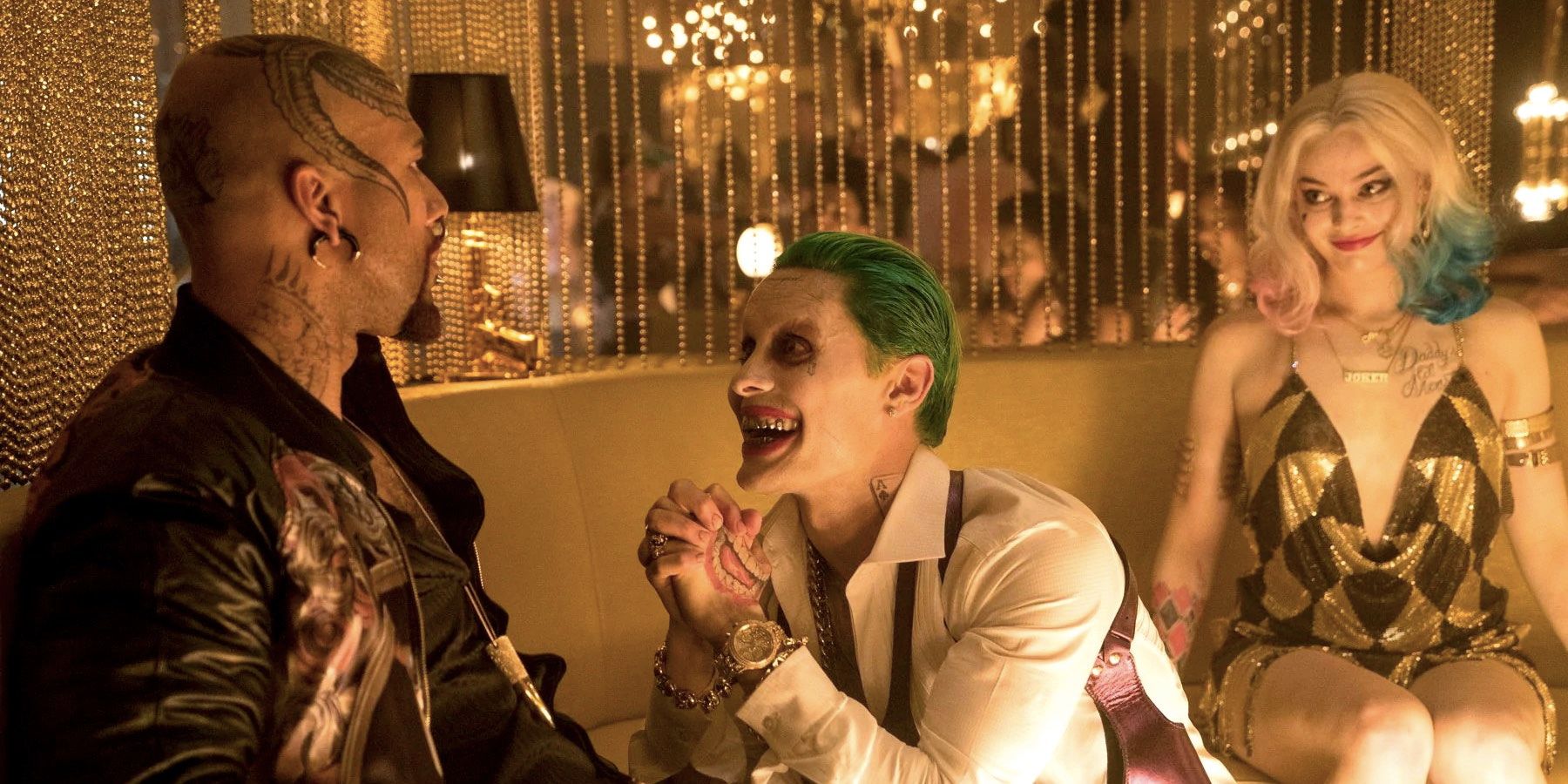 Director David Ayer has said he "wishes" a Suicide Squad director's cut would be released, but he doesn't expect it to happen. In light of the announcement that the Justice League Zack Snyder Cut will get a streaming release on HBO Max, speculation has been rife that Suicide Squad might get the same treatment.
It is well known that the version of Suicide Squad released to theaters was very different from the one Ayer originally envisioned. In a preview of what would happen to Snyder's Justice League, Warner Bros. was heavily involved in reshoots that changed the original tone and narrative arc of the film. But many are now hoping that might be rectified in light of the news about the Snyder cut.
Related: Suicide Squad Was Meant To Be Harley Quinn's Emancipation (Not Birds of Prey)
On Twitter, Ayer responded to a fan who said that they enjoyed the theatrical version, but wanted to see Ayer's vision on screen. In response, the director said, "I wish" followed by an emoji, making it clear that while he would love to release his own cut of the film, the likelihood of it happening is slim. He went on to say in another tweet, "It is simply not my call or my IP. … My cut of Suicide Squad may always be just a rumor." You can see the tweets below:
DC fans were hoping that the Snyder cut announcement would bring more good news, but Ayer seems to have killed their dreams with his tweets. The development will be disappointing for them, as the director even posted a video of Jared Leto's Joker on Twitter after the Snyder cut news was announced, pointing to signs that it might still be a possibility.
The news is hardly surprising, though, as Warner Bros. and DC have clearly moved on from Ayer's film. They are already deep in production on James Gunn's sequel/reinvention of the team, 2021's The Suicide Squad. A number of the original movie's cast are returning for the film, alongside a host of fresh faces. No one involved in that production will want to muddy the waters by having to deal with an alternative cut of the first version, especially if it is released in 2021 too.
The prospect of seeing Ayer's version is indeed tantalizing, however. By all measures, Suicide Squad was a wasted opportunity, and the "first look" released at the 2015 San Diego Comic-Con made the film seem a lot more cerebral and dark than the version we eventually saw. That shift in tone was thanks to the extensive, and expensive, reshoots that took place, which Ayer says changed a great deal of his story. There were reportedly larger roles for The Joker and Diablo (Jay Hernandez), while the love triangle between Harley Quinn (Margot Robbie), Deadshot (Will Smith) and The Joker also had a different outcome. But as for now, it seems like we'll never know what Ayer's original Suicide Squad looked like, and will have to settle for seeing what Gunn does with the characters.
Next: The DCEU's Future Doesn't Need The Joker
Source: David Ayer/Twitter