Tenet's Main Character Is Literally Named Protagonist
According to its plot synopsis, the main character (played by John David Washington) in Christopher Nolan's Tenet is literally named Protagonist.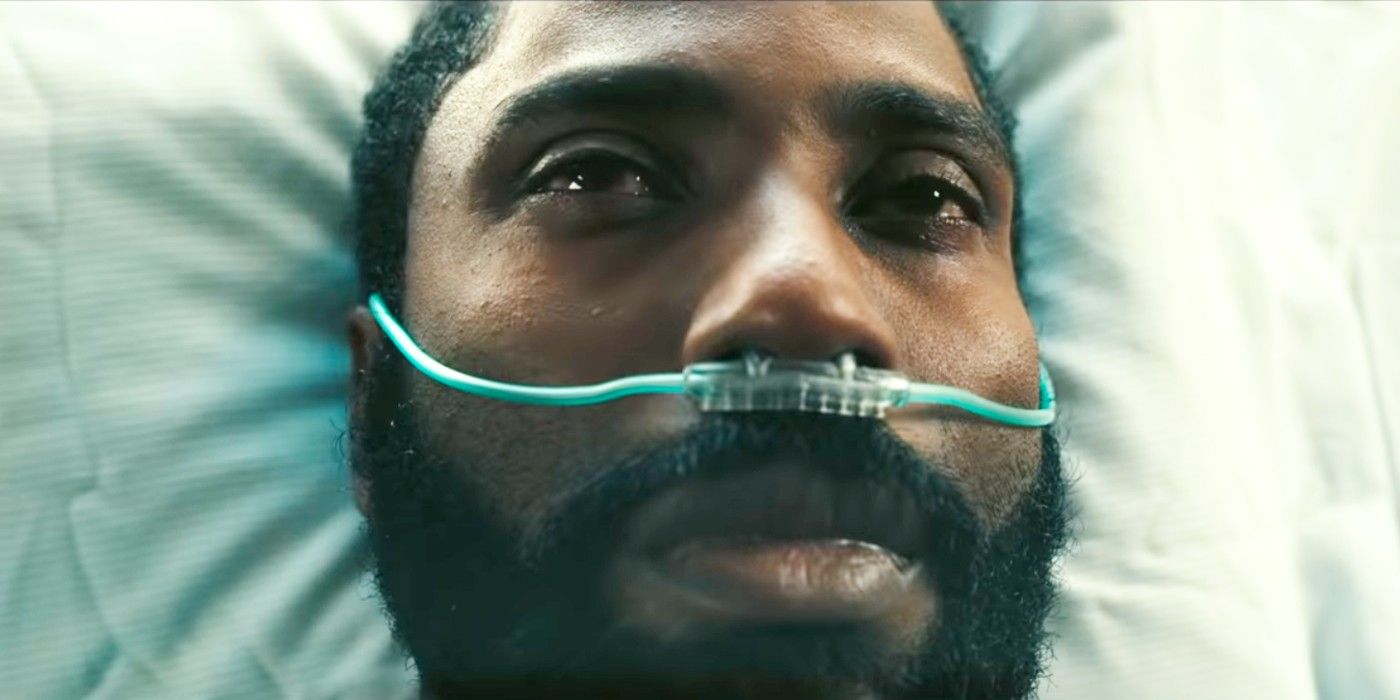 According to its plot synopsis, the main character in Tenet is literally named Protagonist. Despite the ongoing concerns about whether theaters can safely reopen this summer after the coronavirus lockdowns, Christopher Nolan's new film remains on track to make its original release date in mid-July. To ensure the movie is actually profitable, Warner Bros. reportedly needs about 80% of the world's theaters to be up and running again by then (most notably, those in major markets like New York and California). No doubt realizing that might not be feasible, the studio has avoided mentioning Tenet's release date in its more recent marketing material.
As the studio waits to decide whether to delay Tenet or not, they're also doing their part to raise awareness for the film. In addition to releasing a handful of new TV spots, WB has finally dropped the full-length trailer for Tenet (after premiering it through Fortnite), revealing more about its enigmatic storyline. The trailer was accompanied by a new synopsis that, if anything, raises more questions about the movie than it answers.
Related: Every Movie Still Releasing in Summer 2020
You can read the full, updated synopsis for Tenet, below:
John David Washington is the new Protagonist in Christopher Nolan's original sci-fi action spectacle "Tenet."

Armed with only one word—Tenet—and fighting for the survival of the entire world, the Protagonist journeys through a twilight world of international espionage on a mission that will unfold in something beyond real time.

Not time travel. Inversion.

The international cast of "Tenet" also includes Robert Pattinson, Elizabeth Debicki, Dimple Kapadia, Aaron Taylor-Johnson, Clémence Poésy, with Michael Caine and Kenneth Branagh.

Nolan wrote and directed the film, utilizing a mixture of IMAX® and 70mm film to bring the story to the screen. "Tenet" is produced by Emma Thomas and Nolan. Thomas Hayslip served as executive producer.

Nolan's behind-the-scenes creative team included director of photography Hoyte van Hoytema, production designer Nathan Crowley, editor Jennifer Lame, costume designer Jeffrey Kurland, visual effects supervisor Andrew Jackson, and special effects supervisor Scott Fisher. The score is composed by Ludwig Göransson.

"Tenet" was filmed on location across seven countries.

Warner Bros. Pictures presents a Syncopy Production, a Film by Christopher Nolan, "Tenet." Warner Bros. Pictures is distributing "Tenet" worldwide and has slated the film for a July 17, 2020 release.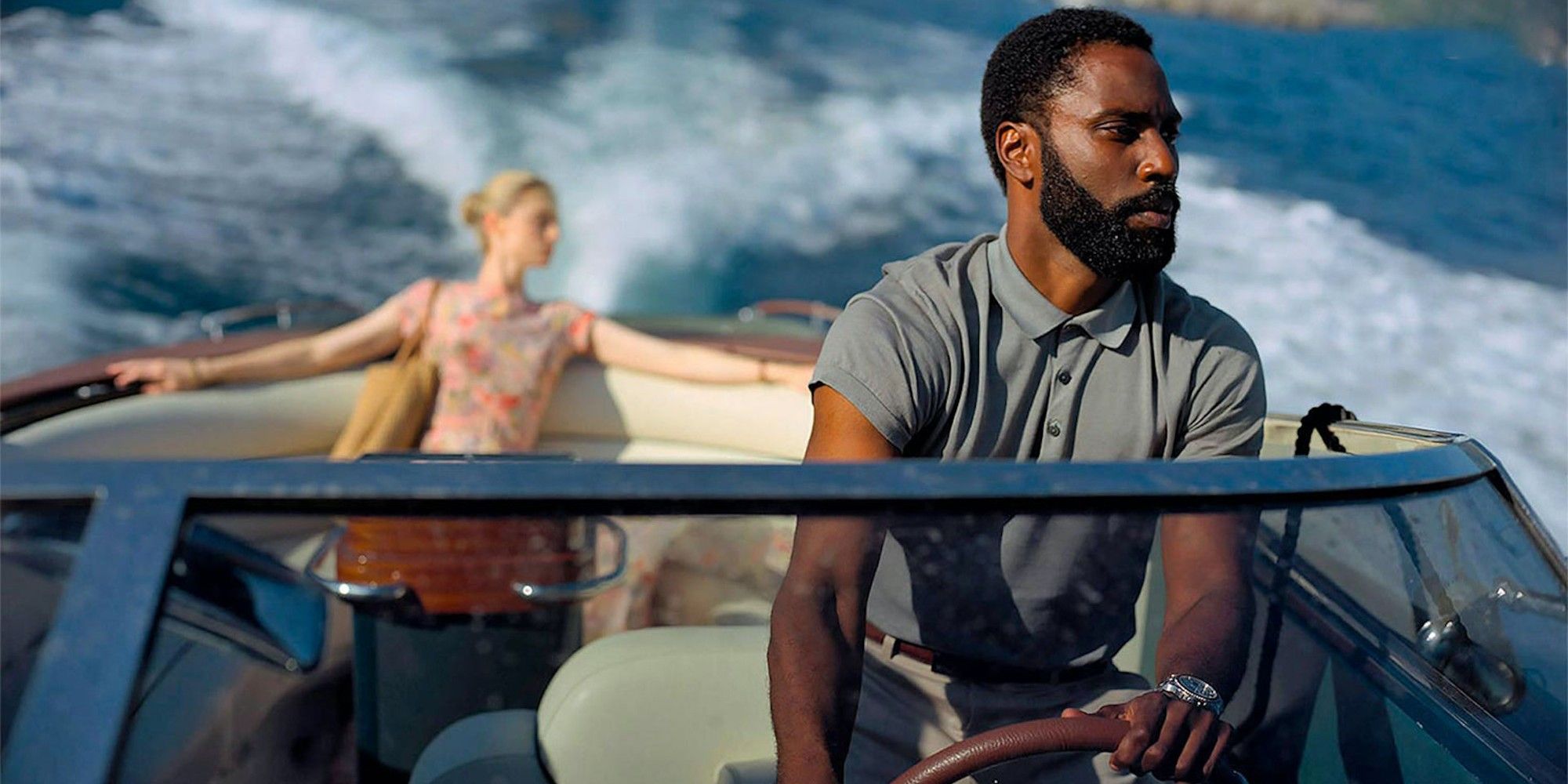 Curiously, the synopsis refers to John David Washington's character in Tenet as "Protagonist" with a capital "P", and on multiple occasions. It's unclear if this means his real name is never revealed in the movie, or if it's simply being held back for storytelling purposes. If he really is named Protagonist, it would only feed into the meta-textual qualities of the film's narrative, suggesting it's (sub-textually) as much a film about cinema as its cerebral sci-fi concepts like "time inversion". That's nothing new for Nolan, either. Many cinephiles have pointed out how some of his most famous movies in the past (like The Prestige) are, on a subtextual level, all about the art of filmmaking. Even the characters in Inception play roles in the movie's dream heist that parallel those of the various artists involved in making a motion picture.
That's to say, Tenet looks and sounds like something very much worth experiencing on the big screen. Still, as excited as film buffs are to return to their local multiplex and check out the new Christopher Nolan blockbuster, safety is the top concern and there's no good reason to open Tenet in July if it poses a genuine danger to audiences' health. WB is obviously taking this into account (in combination with the financial concerns) as they continue to weigh their final decision over the movie's release date. In the meantime, the new Tenet trailer and plot synopsis should help to keep everyone's minds preoccupied with speculation.
NEXT: If Tenet's Release is Delayed, No Movies Until Christmas, Says Studio Insider
Source: Warner Bros.