The Office: The 5 Best (& 5 Worst) Things Dwight Ever Did
Dwight Schrute was one of the most popular and funny characters on The Office. He could be a real jerk but also had some sweet moments.
There are plenty of fantastic characters in The Office, from Michael Scott to Kevin Malone, so choosing a favorite is pretty tough. But a lot of fans would say that their favorite character is Dwight Schrute, the karate-obsessed beet farmer and absurdly loyal Assistant to the Regional Manager.
RELATED: The Office: The Most Memorable Scene From Each Of IMDb's 10 Top-Rated Episodes
From his romance with Angela to his rivalry with Jim, Dwight had plenty of different run-ins with his co-workers over the show's nine seasons. Sometimes,, he was a jerk, or even a danger to those around him, but other times, he proved himself to have a heart of gold. So, here are the five best and five worst things that Dwight ever did.
10

Best: Saving Jim From Roy's Attack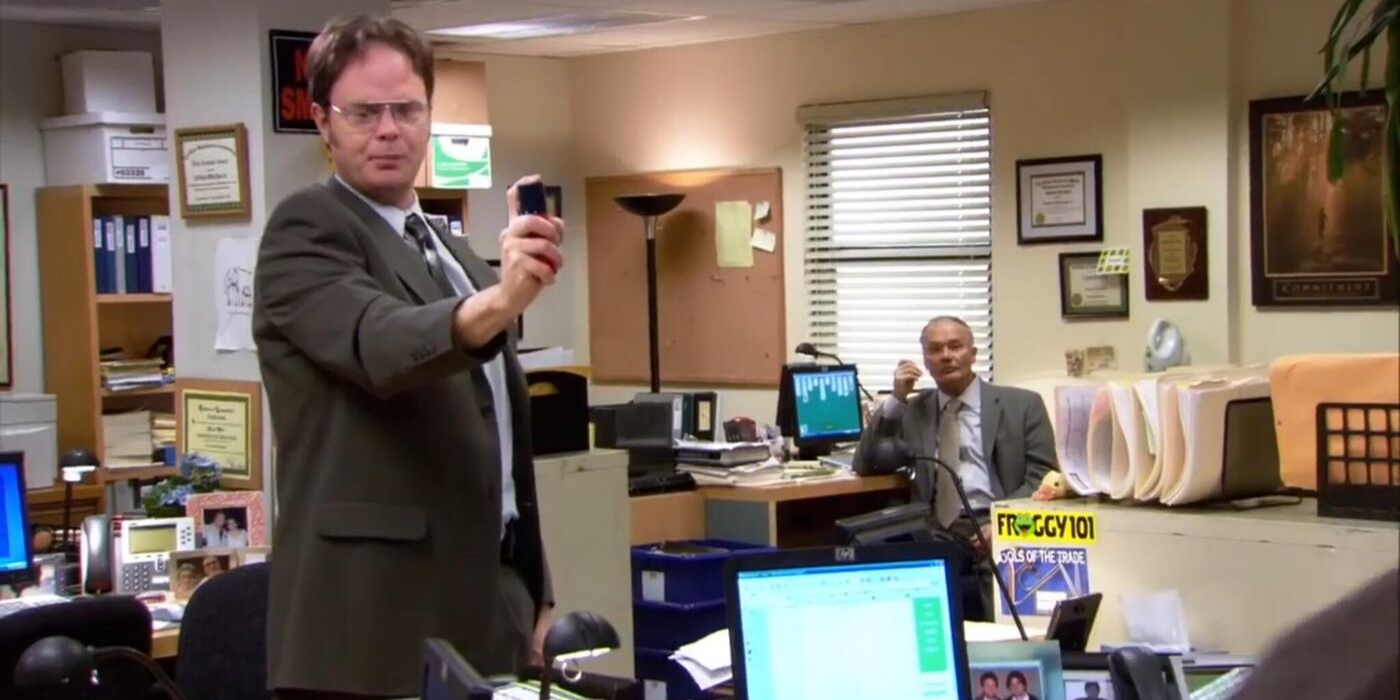 When Roy found out that Jim kissed Pam while they were still together, he became consumed with jealous rage and decided to murder Jim. Roy later claimed that he wasn't sure if he was actually going to kill him.
But when Roy came into the office to confront Jim, he was definitely planning some kind of physical attack. Luckily, Dwight was there with his trusty mace to incapacitate Roy before he could lay a finger on Jim.
9

Worst: Trying To Get Jim Fired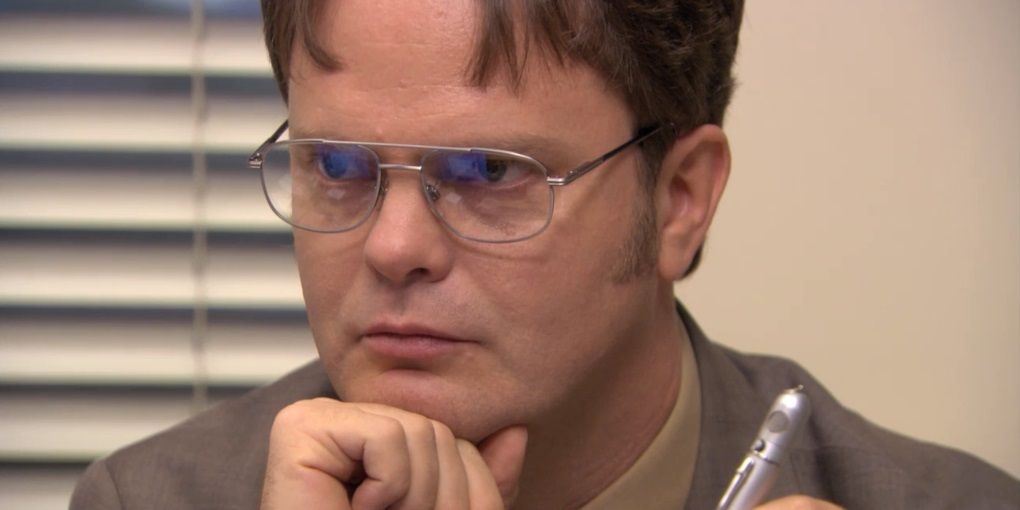 Although the storyline didn't quite fit Jim's character, in the first half of season 6, Jim was promoted to co-manager and started running the branch alongside Michael. Dwight was horrified by this, as it was his dream to be the regional manager and getting to co-manage alongside his best friend Michael would be a total joy.
So, he typed up a "diabolical plan" and set about trying to get Jim fired with various illicit schemes and surveillance via a wooden mallard.
8

Best: Fixing Angela's Accounting Mistake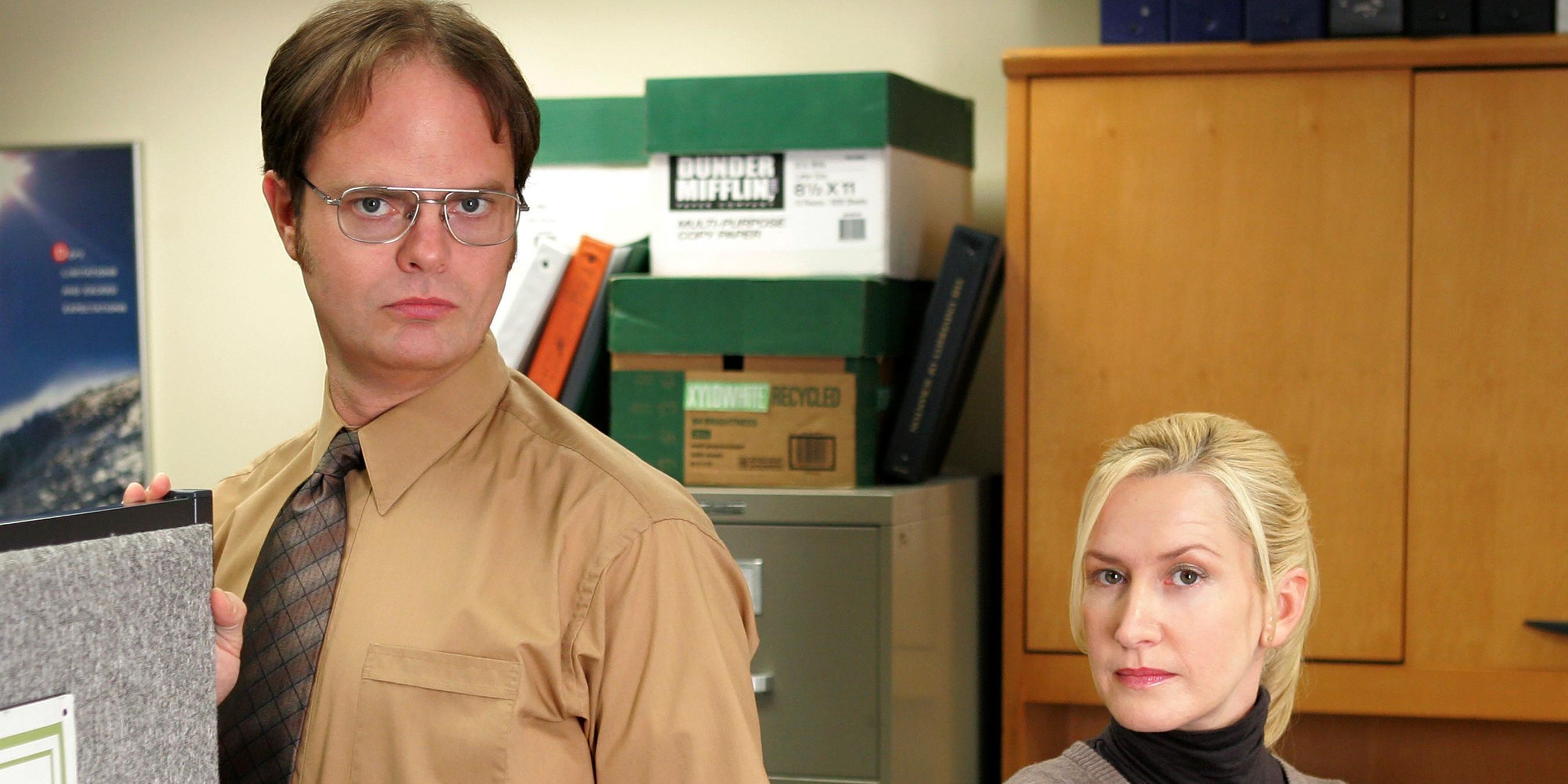 Every quarter, Angela is expected to mail some tax forms to corporate. Once, she forgot to mail them out and could've gotten into a lot of trouble, so Dwight drove all the way to New York on the morning they were supposed to arrive to hand them in personally. In order to keep their affair a secret, Angela made Dwight keep schtum about his trip to New York.
RELATED: The Office: 10 Times Jim And Dwight Were Best Friends
When Andy broke into Dwight's car to get some dirt on him, he found his toll booth receipts, showed them to Michael, and got Dwight fired ⁠— and Dwight still kept the affair a secret, even then.
7

Worst: Tricking Angela Into Marrying Him (The First Time)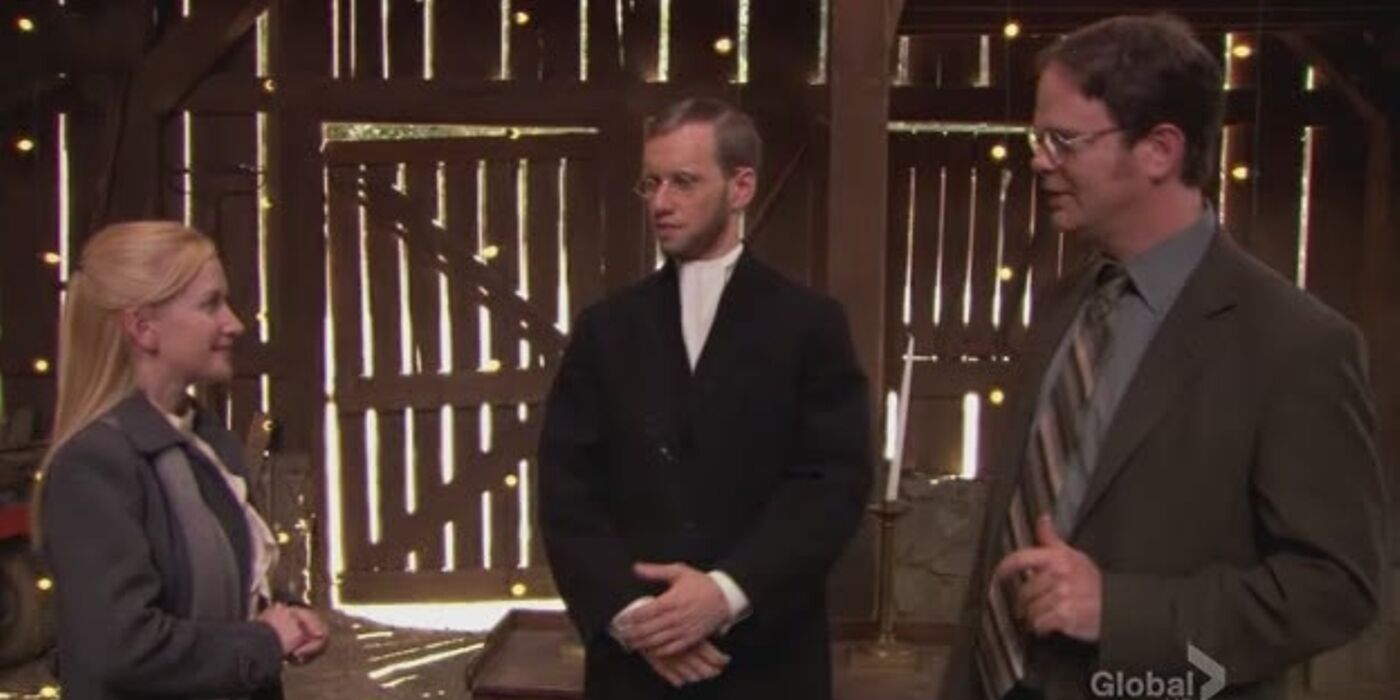 The second time that Dwight married Angela was a heartwarming celebration of love. However, the first time was a lot more duplicitous and evil. Angela went to Schrute Farms to plan her wedding with Andy, but Dwight conned her into marrying him instead in a German-language ceremony.
6

Best: Comforting Pam When She Was Crying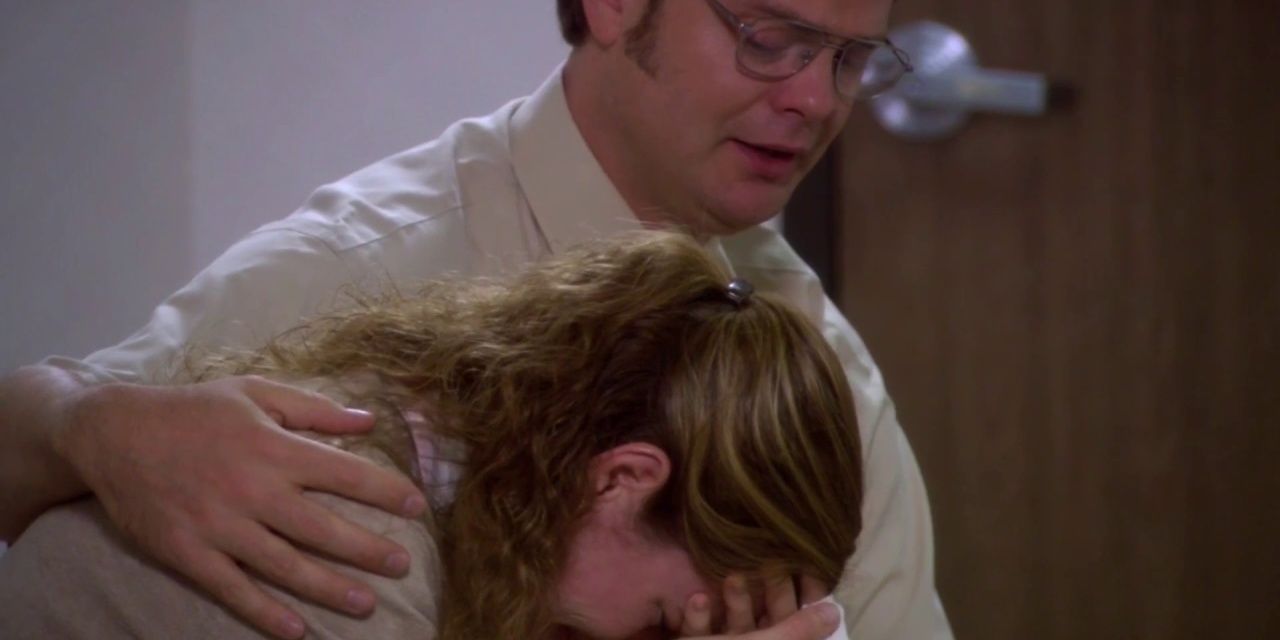 When Pam realized she'd missed her chance with Jim and he was falling head over heels for Karen, she went into the hallway to cry. Dwight came out into the hallway and asked for the name of the person who hurt her, so he could hurt them back. Realizing she was just upset, he sat next to her and comforted her ⁠— as best as he could with his limited social skills.
5

Worst: Giving Stanley A Heart Attack With A Hands-On Fire Drill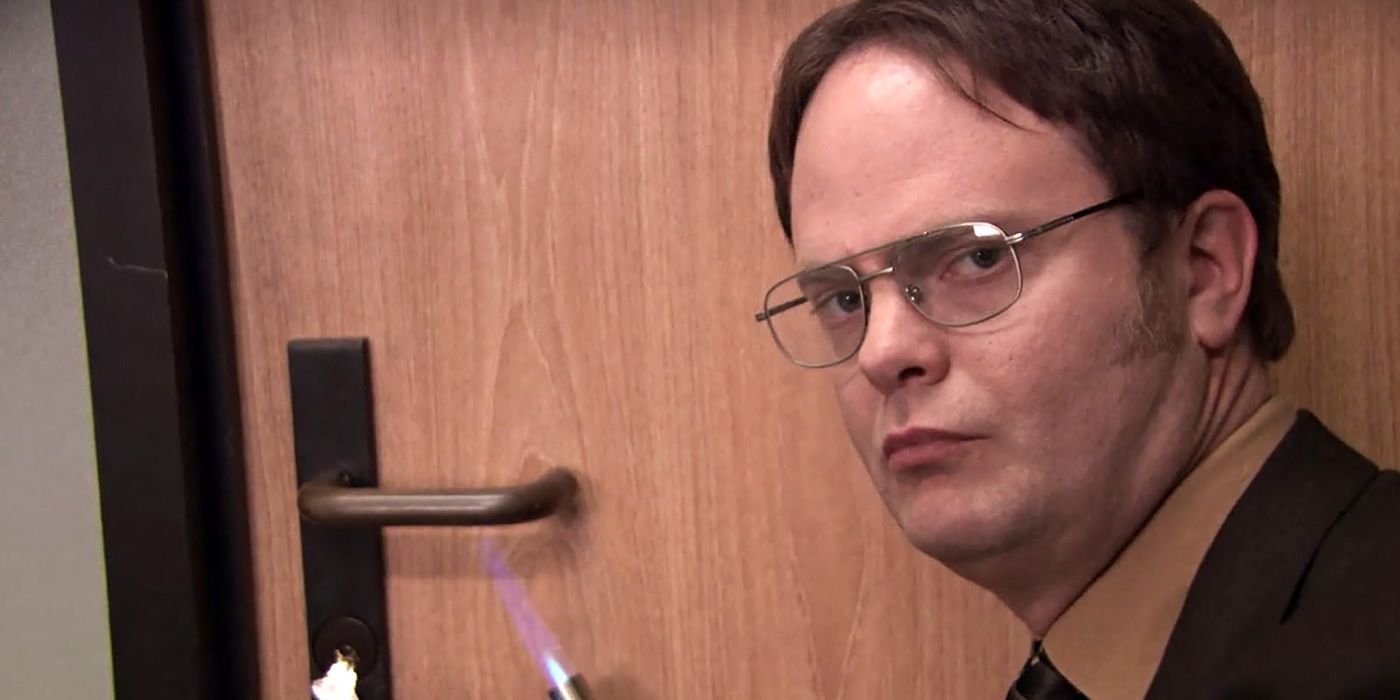 In the cold opening of "Stress Relief," Dwight gives the office a hands-on fire drill after they ignored his PowerPoint presentation about fire safety. Everybody in the office freaks out, with Oscar climbing into the ceiling and Michael breaking a window in the conference room.
RELATED: The Office: 10 Episodes That'll Never Get Old
At the end of the fire drill, when Dwight announces that it was just an elaborate test, Stanley has a heart attack and passes out on the floor.
4

Best: Massaging Phyllis' Back Injuries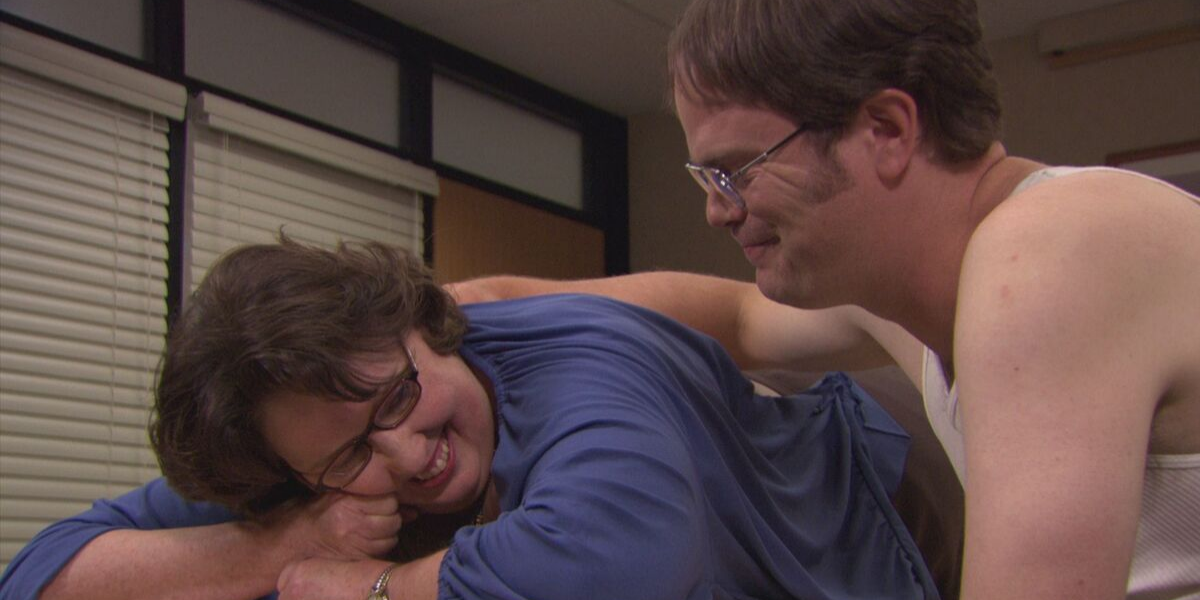 When the Michael Scott Paper Company crumbled and Michael still had the lease on the office space, he set up a "café disco" in there, blasting tunes from a stereo and serving coffee from an espresso machine.
Phyllis went down there to check it out, but within a few seconds of dancing, she threw her back out and could barely stand up. So, Dwight took her into the conference room, laid her out on the table, and massaged her back injuries until they were fixed.
3

Worst: Firing A Gun In The Office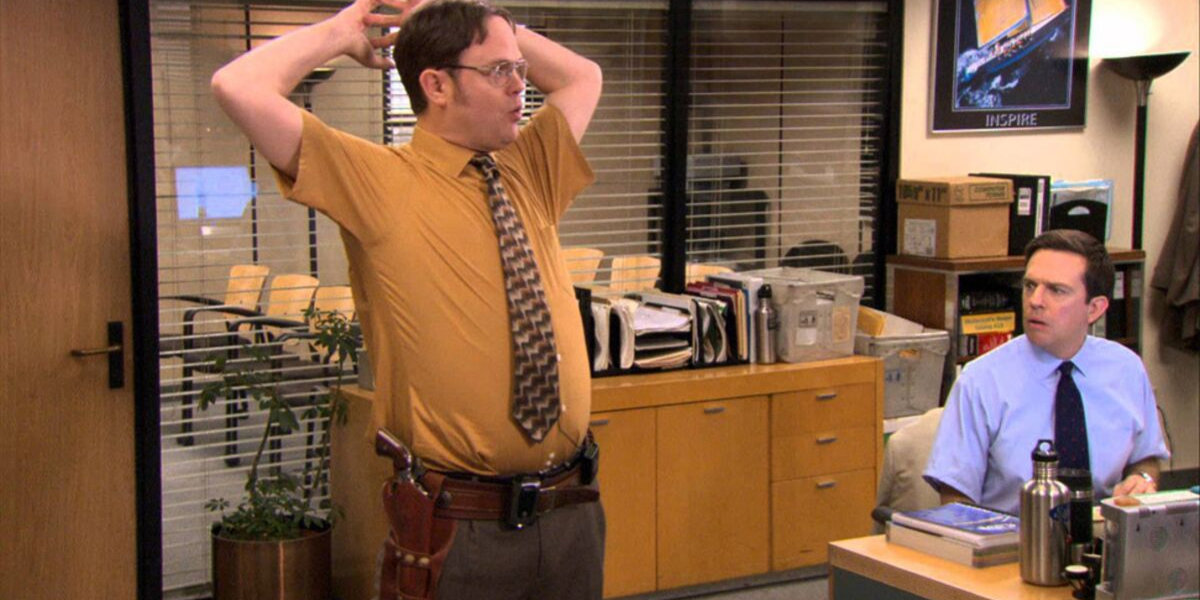 After Michael left and before corporate found a suitable replacement, Dwight became the temporary regional manager of the Scranton branch. However, his reign was short-lived, as he accidentally fired a gun in the office within a few days of having the job. Thankfully, he didn't hit anybody, but the sound of the gunshot did give Andy a minor ear injury.
2

Best: Firing Jim And Pam So They Could Have Severance Pay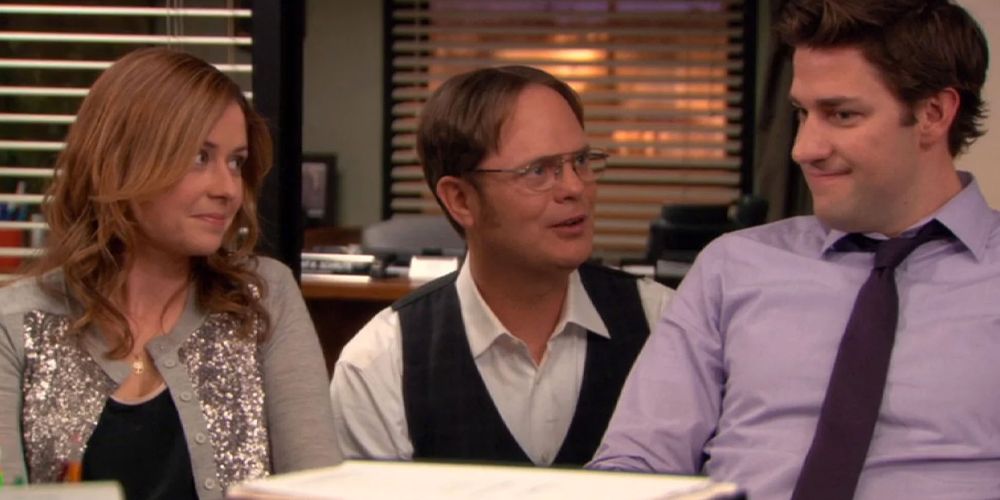 At the end of The Office, Pam repaid Jim's many romantic gestures by selling their house and moving the family to Philadelphia. This meant that they had to quit their jobs at Dunder Mifflin. However, when they went to tell Dwight they were quitting, he fired them.
RELATED: The Office's 10 Sweetest Moments
At first, it seemed like a final F-you from their long-time prankee, but he was just doing it so they could have a severance package to get them set up in Philly.
1

Worst: Killing Angela's Cat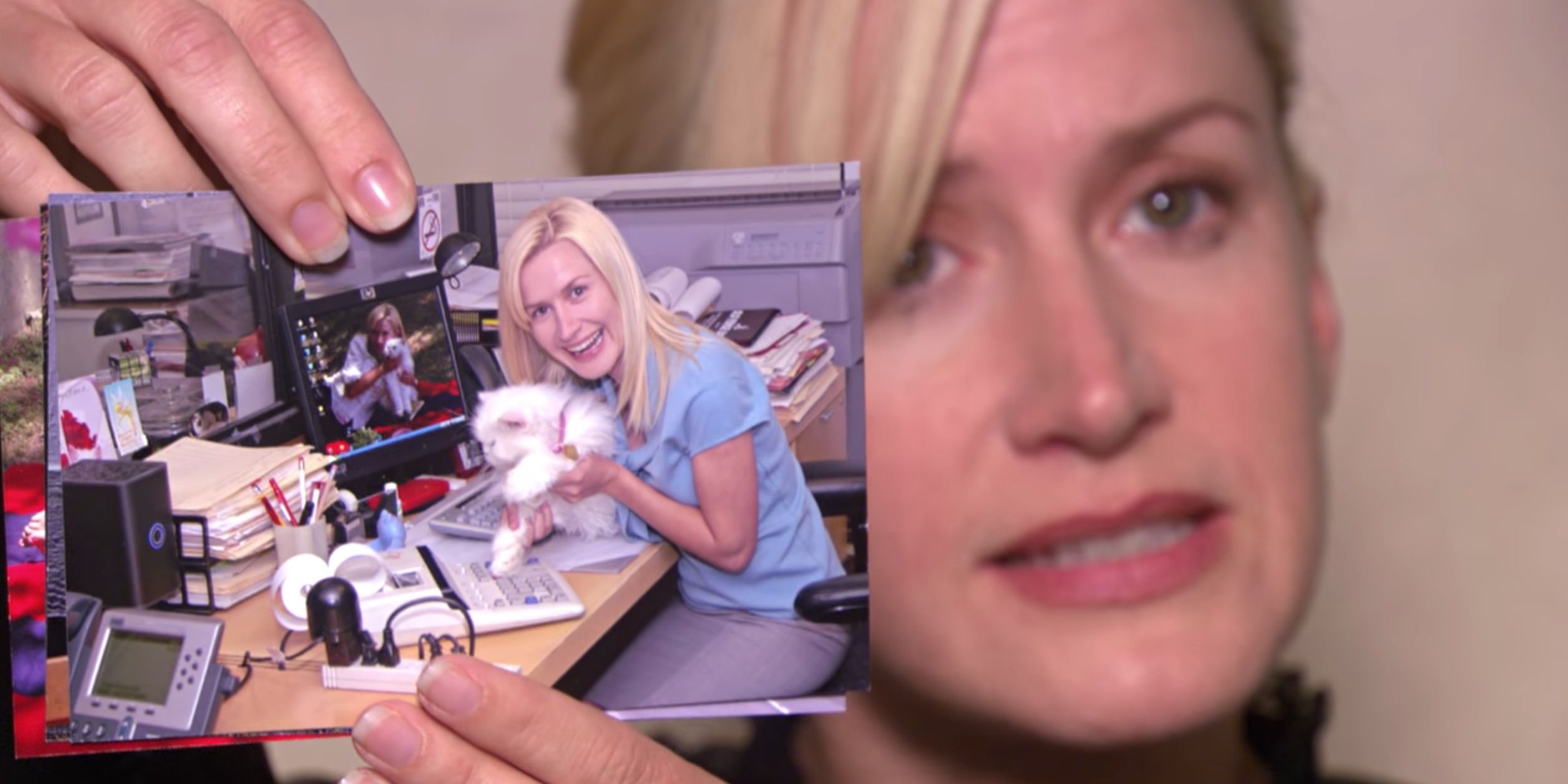 The life of an animal isn't as precious to Dwight as it is to most other people because he's a farmer, so killing animals is part of his everyday life. When Angela gave Dwight the simple task of giving her cat Sprinkles her medication, he returned with the sad news that the cat had died and he'd put her in the freezer due to the smell.
After Angela found the bags in her freezer torn to shreds, Dwight confessed that the cat was still alive when he put her in the freezer. He considered it a mercy-killing, but Angela was devastated.
NEXT: The Office: 10 Times Michael Scott Took Things Too Far