Too Hot to Handle: Complete Timeline of Madison & Harry's Relationship
The 21-year-old Madison Wyborny explains how Harry first chased her and then cheated with co-star Francesca Farago.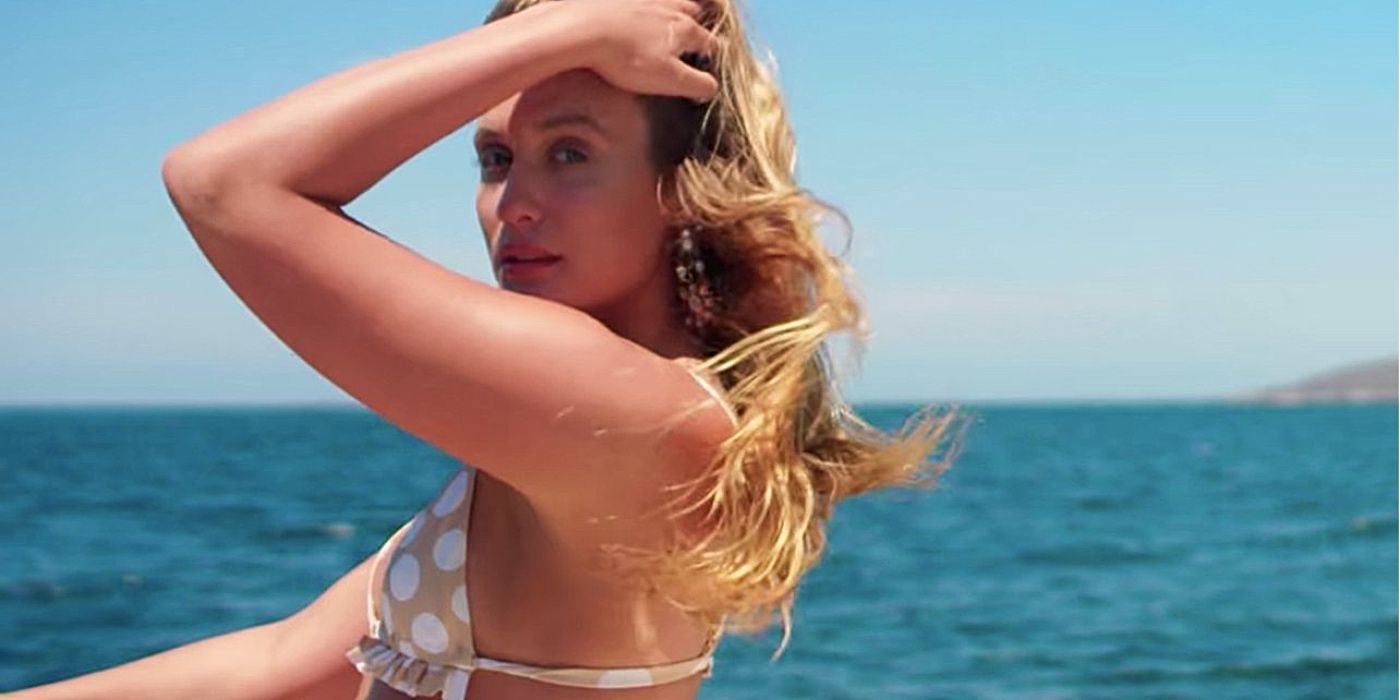 The reality show Too Hot to Handle embraced our screens with a unique perspective on dating. Show contestants were not allowed to hook up, instead encouraged to build deeper connections. However, it seems like the learnings from the show were quite short-lived for Harry Jowsey because he got back to being a player almost instantly. While Harry states that they were just friends with benefits, Madison claims that they had a full-fledged relationship. 
Although Harry and Madison didn't have any scenes on the show, they became "really good friends" behind the camera. The LA-based stylist claims that the 23-year-old model saw one of her Instagram Stories and asked for her number. Eventually, then they started speaking regularly. Things between them got serious when Harry was facing a tough time with his long-distance girlfriend Francesca Farago. Madison said, "He was really confiding in me about his girlfriend drama. I think that's just where our relationship kind of blossomed." Apparently, Harry and Francesca's relationship turned so bad that he planned a trip to Bali without her knowledge and asked Madison to join him. She denied the offer at that time.
Related: Too Hot to Handle: Harry Jowsey Reveals Secrets About Casting Process
While speaking to Elite Daily, she explained, "Of course, I had a little crush on him, so I didn't want to put myself in a situation with him alone when he had a girlfriend. I'm not that type of girl." Ultimately, Harry and Francesca aka "Francey" decided to break up in early July 2019 after their trip to Australia. Shortly after that, Harry started pursuing Madison and asked her to visit him in Australia. She claimed, "That's when we started seriously talking." In August 2019, Madison joined Harry in Australia. For the first two weeks, they had a great time, but things changed when Madison saw Harry making out with one of her friends. It happened just before the duo was supposed to leave for New Zealand. The next day, Harry asked her not to join him in New Zealand. So, she went back to her place in L.A. Check out the post below:
However, the reality star confirms that just a few days later, Harry relocated and got a place just down the street from her. Still, the pair didn't meet until late November when they actually hooked up after drunk-texting. Eventually, Harry apologized for his duplicitous behavior and said to her, "I just want you to know that you're the only girl that I'm seeing. Are we going to start seeing each other so that we can get serious, or not?" Madison just replied, "OK. I'm down to give us another shot." From then on, the couple didn't face any problems. Maidson said, "Our relationship couldn't have been better." But in early February 2020, Francesca called Harry to ask if she could post a few pictures of them on her Instagram after the show gets released in April. 
As per Madison, Harry shared this conversation with her and didn't permit Francesca to upload the pictures. However, after a week, she saw an IG story of Harry's friend, which revealed Francesca with her dog at Harry's apartment. Sadly, the 21-year-old model got cheated. She said, "He could have told me, 'Hey, I'm not really feeling this anymore. I'm going to get back with Francesca. Or he could have just been honest and been like, 'Look, I'm going to get back with Francesca for publicity reasons. If you still want to stay together, and we keep this thing quiet.'"
 Since that day, the duo has not talked. Harry has not yet commented on Madison's statement, but we are eagerly waiting for him to explain his side. Fans are now very confused as to what type of relationship Francesca and Harry have now.
Next: Too Hot to Handle: Madison Says Harry & Francesca's Relationship Is Publicity Stunt
Too Hot to Handle season 1 is available to stream on Netflix.
Source: Elite