Too Hot to Handle: Lydia Clyma Has a 'Secret' 3-Year-Old Son
This news is a surprise because London-based Lydia didn't talk about her son on the show. Atlanta-based model Rhonda Paul opened up about her son.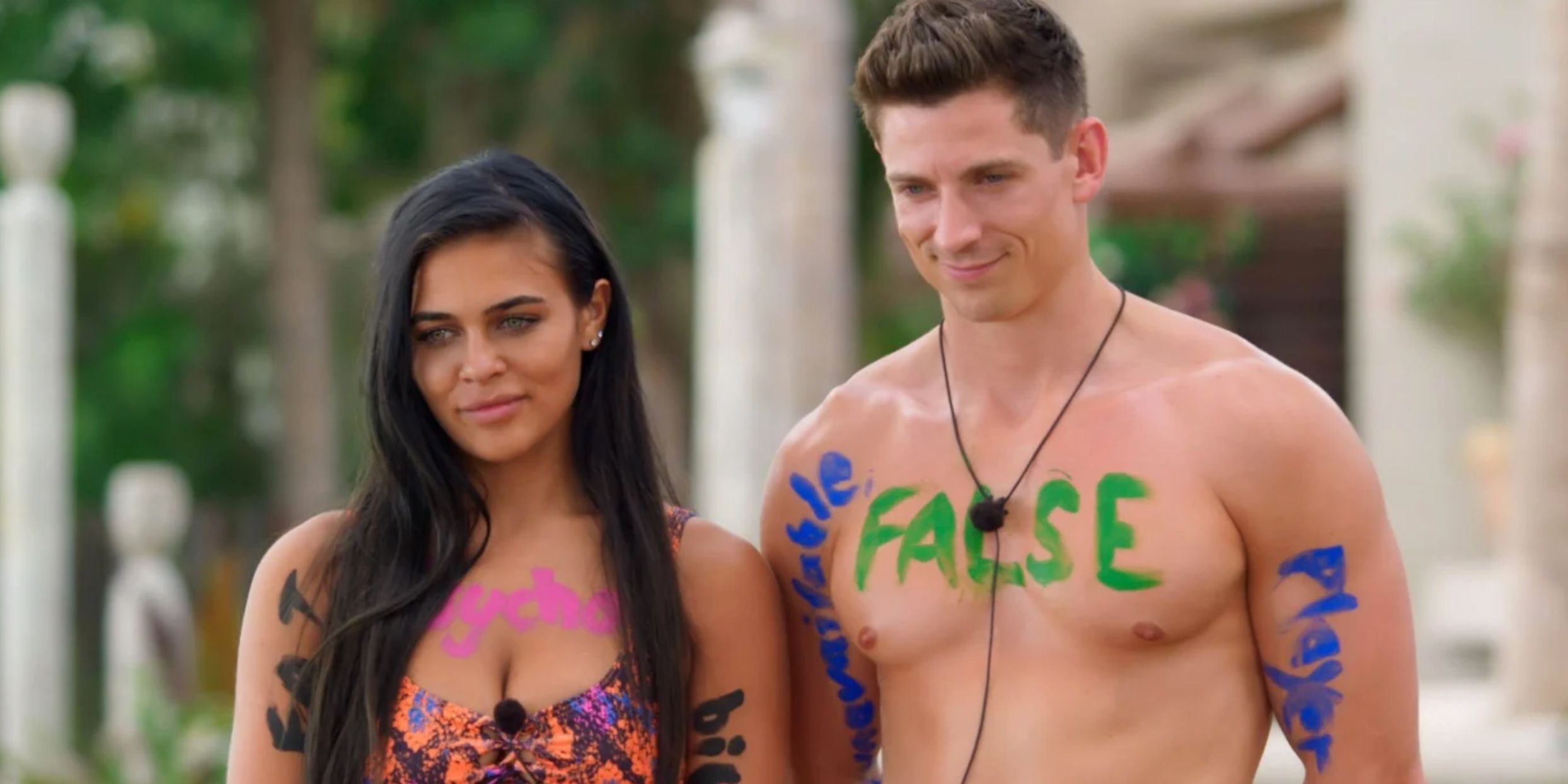 Netflix's Too Hot to Handle first amazed us with its unique take on dating, and then after its release, so many shocking confessions came forward. For example, Harry Jowsey pursued his co-star Madison Wyborny when he was in a committed relationship with his Candian girlfriend Francesca Farago. Now, reports emerged that Too Hot to Handle star Lydia Clyma who entered the show in episode 6, has a secret 3-year-old son, Isaiah Clyma.
This news comes across as a surprise because Lydia didn't talk about her son on the show when on the other hand, Atlanta-based model Rhonda Paul disclosed during the 'Yoni' workshop that she has a two-year-old son. It was unexpected news not just for many viewers, but for her on-screen love interest, Sharron Townsend as well. It seems like the MMA ring girl didn't want her fellow contestants to know about her son while filming. Well, she was successful in keeping her son a secret, but what could be the possible reason behind this choice.
Related: Too Hot to Handle: Madison Says Harry & Francesca's Relationship Is Publicity Stunt
Lydia's social media profiles didn't mention her son at all until today. Daily Mail reports that the 23-year-old reality star became a mother at a young age of 19 when she was in a relationship with her now ex-boyfriend Lewis Warren. The London-based model recently posted a picture with her son and surprised all her fans. She captioned it as "Do not fear, for I am with you - Isaiah 41:10," followed by a heart emoji. One of her followers replied, "Omg I didn't know you were a mum that is amazing he is so cute you are so lucky." Check out the post below:
Her love interest from the show and fitness enthusiast David Birtwistle also commented on the picture saying, "The absolute cutest. So much love" with a kissing emoticon. Lydia replied to the comment with two red hearts. The dating reality series gave her a chance to date freely. A source explained, "Lydia wanted to go on the show without having to think or worry about telling the other contestants that she's a mum. Other than growing close to David, there wasn't any real reason for her to open up about her son (Isaiah), so she didn't feel the need to say on or off-camera." 
Well, we do understand her decision and agree with it. She only filmed for a few days and didn't get super close to anyone except David. Even with him, things weren't explored to an extent that Lydia would share such personal family details. Now, David and Lydia are both living in London and make time to meet each other. Earlier this month, they were spotted partying at co-star Nicole's apartment while breaking lockdown rules. We couldn't see this pair's chemistry as they met towards the end of the show. However, we did notice some sparks from both parties. Therefore, just like Nicole and Bryce, we would definitely like to see them together in the real world.
Next: Too Hot to Handle's Harry & Francesca Reunited For Steamy Workout Sesh
Too Hot to Handle season 1 is available to stream on Netflix.
Source: Daily Mail, Lydia Clyma