Who Is JACKPOT, Star Of Spider-Man's Most Unlikely Spinoff?
Sony has apparently made the C-list vigilante Jackpot the star of her own movie in the Spider-Man universe – but who is this little-known superhero?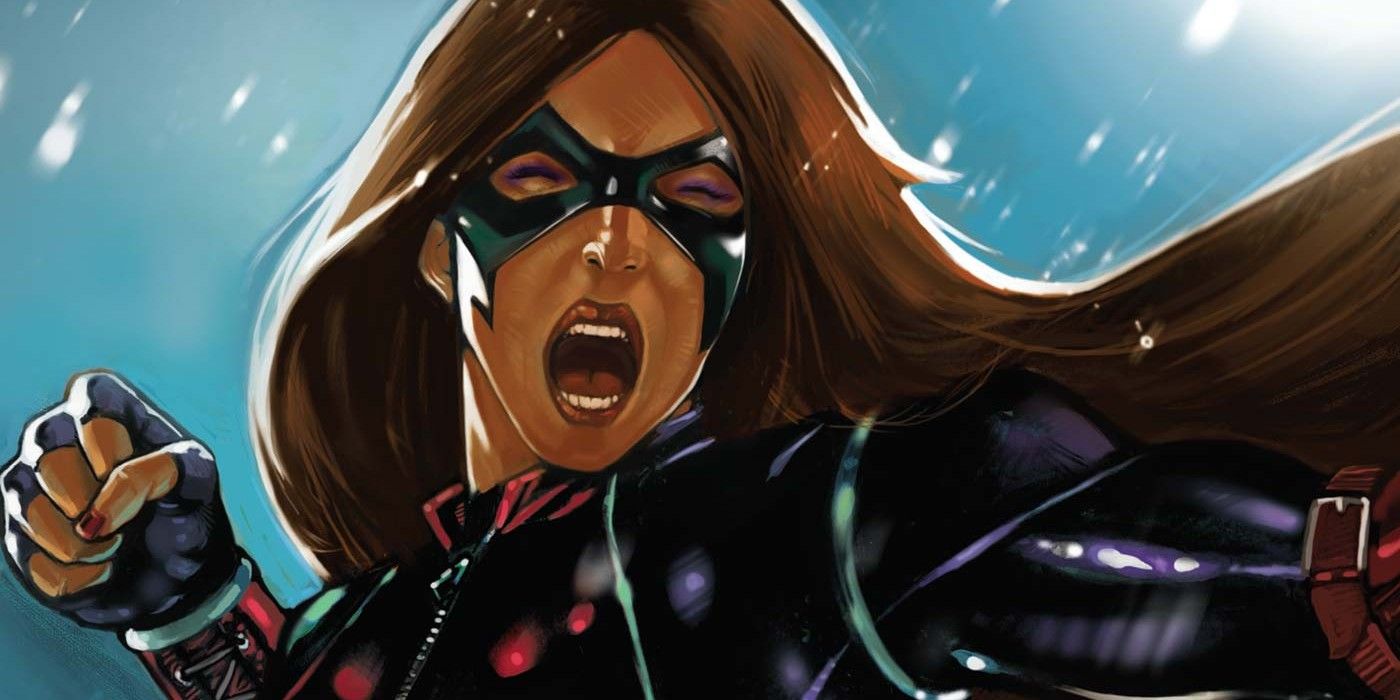 Who is Jackpot, the star of Sony's most unlikely Spider-Man spinoff movie? The film rights to Spider-Man and his associated supporting characters have sat with Sony for decades now, in spite of Marvel's best efforts to regain them. Last year Marvel and Sony reached a new agreement that ensured Tom Holland's Spider-Man remained part of the Marvel Cinematic Universe. The new deal appears to be quite favorable towards Sony, given they now seem able to imply their spinoff movies are loosely connected to the MCU as well.
Sony is determined to dig deep into Spider-Man lore in order to capitalize on the 900 Marvel characters caught up in Spider-Man's web. Some of their decisions are quite surprising; the Silver Sable and Black Cat movie, appropriately entitled Silver & Black, seemed quite promising - but was canceled. Instead, the studio is pushing ahead with projects starring far less well-established characters from the comics, including the likes of Madame Web, Nightwatch, and Jackpot. Sony recently recruited Marc Guggenheim to write the Jackpot script, demonstrating their continued interest in a vigilante who can only be described as a Z-lister to Marvel.
Related: Upcoming Superhero Movies Have The Weirdest Titles
Jackpot was created by legendary Spider-Man writer Dan Slott and artist Phil Jimenez back in 2007, and she was originally intended as something of a joke. Marvel had recently rewritten Spider-Man continuity, with Spider-Man literally striking a deal with the Devil in order to save his beloved Aunt May's life. Slott realized readers now no longer had any idea what continuity looked like, and so he launched a riff on that, unveiling a new red-headed superheroine named Jackpot. The codename naturally made readers sit up and take note, because MJ is famous for telling Peter Parker, "Face it, Tiger, you just hit the jackpot."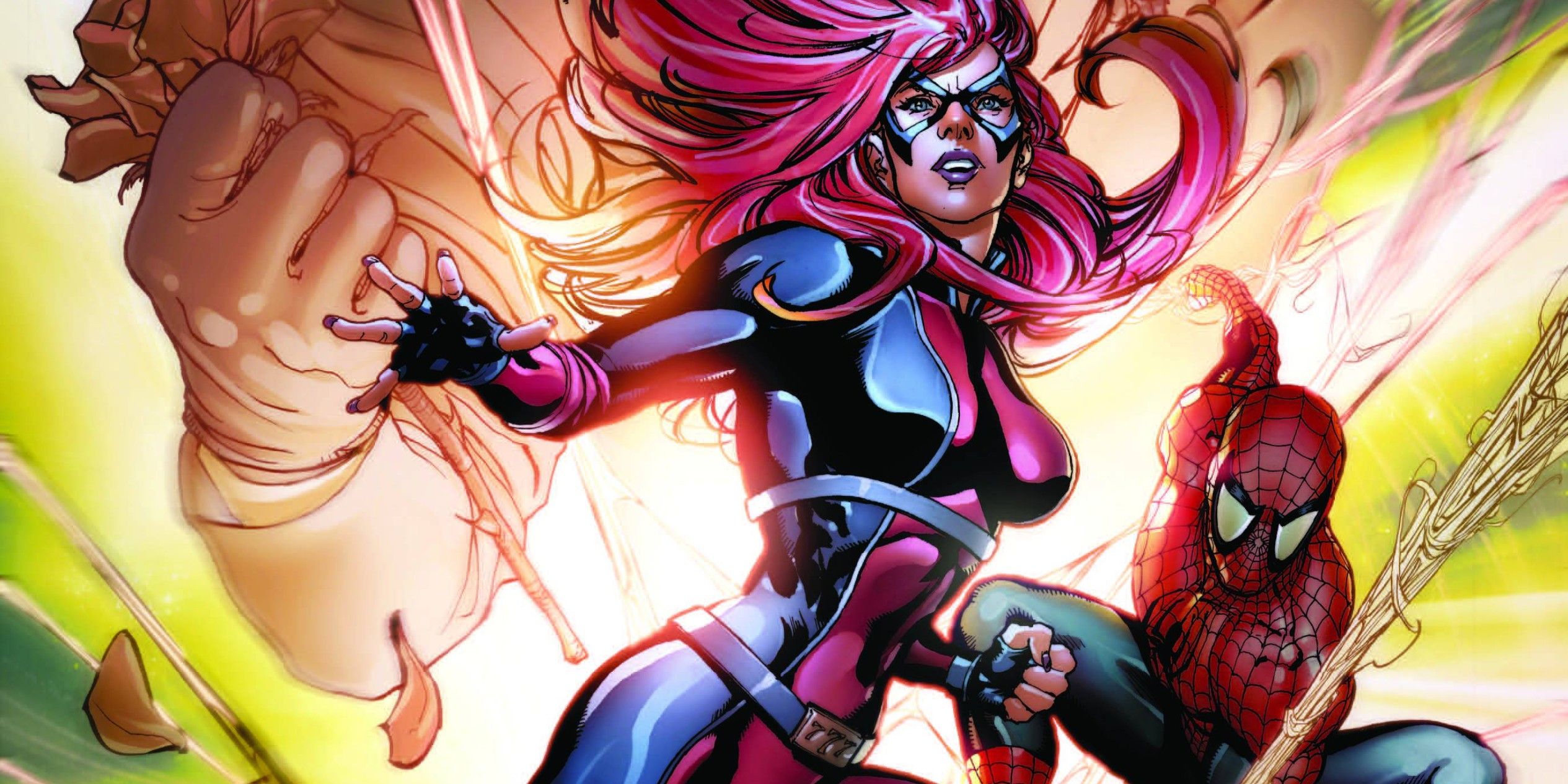 Of course, in reality Jackpot bore no relation whatsoever to Mary Jane. Sara Ehret was a scientist who worked at Phelcorp, a subsidiary of Norman Osborn's Oscorp, and she was unintentionally exposed to a powerful virus. This rewrote Sara's very DNA, granting her super-powers. She briefly became a superhero, even registering under the Super Human Registration Act, but in truth just wanted to live a normal life with her husband and daughter. She unwisely handed the Jackpot identity over to a replacement, a woman named Alana Jobson, who was far more interested in enjoying the adrenaline-filled life of a superhero. Alana simulated super-powers by injecting herself with a dangerous drug called Mutant Growth Hormone.
Unfortunately the story of Jackpot is something of a tragic one, because Alana got in over her head. She crossed paths with a villain named Blindside, who pumps his victims full of drugs so as to render them blind; this interacted with the MGH, to fatal effect. A distraught Spider-Man mourned for Jackpot, and began to investigate her background; he successfully traced her back to Sara Ehret, and confronted her. In Spider-Man's view, Sara had failed to learn the critical lesson of power and responsibility; he held her responsible for Alana's fate, because she should have used her own powers to work as a mentor.
Sara took Spider-Man's words to heart, and she resumed her vigilante career. Unfortunately, her secret identity was discovered by a crime boss called the Rose, and he had his agent Boomerang murder her husband in front of Sara and her daughter. She got payback, but was forced to assume a new identity in order to hide from her enemies; appropriately enough, she took up the name 'Alana Jobson.'
It's currently unclear which of the two versions of Jackpot Sony is interested in; it's even possible they intend the film to star both Sara and Alana, with the two working together. This is a deep cut into Spider-Man lore, given Jackpot hasn't exactly been the star of many stories. For all that's the case, though, the idea of a Jackpot movie shouldn't be dismissed out of hand; Marvel Studios has proved lesser-known characters can be transformed into blockbuster hits. Who knows, maybe Sony has hit the Jackpot?