Why The Lovebirds Reviews Are So Mixed | Screen Rant
Issa Rae and Kumail Nanjiani team up for Netflix's romantic comedy The Lovebirds. Here's why the reviews so far have been mixed.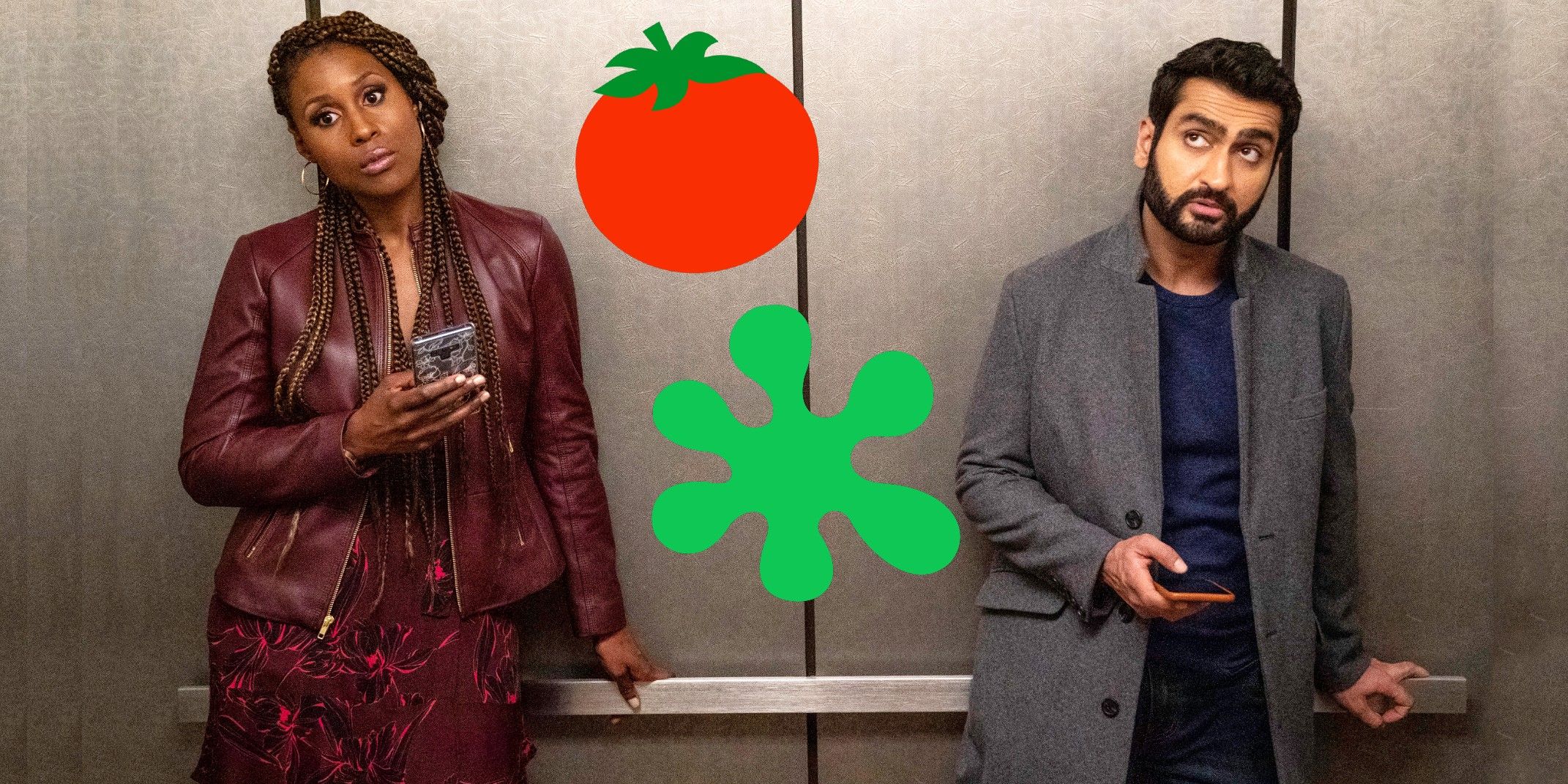 Netflix romantic comedy The Lovebirds reunites The Big Sick director Michael Showalter with star Kumail Nanjiani, and adds Issa Rae (Insecure) into the equation as well - but so far, the reviews have been mixed. While the critical response has been overall positive, it seems like The Lovebirds doesn't quite live up to Showalter and Nanjiani's last collaboration.
Nanjiani and Rae play a couple, Jibran and Leilani, whose relationship has soured after four years together. The moment after they break up, however, Jibran runs into a cyclist with his car, setting off a chain of events that quickly leaves them set up to look like murderers. Jibran and Leilani must race to find the real killer so that they can prove their innocence, all the while dealing with the sticky situation of their breakup-in-progress.
Related: Netflix: The Best New TV Shows & Movies This Weekend (May 22)
The Lovebirds has a score of 63% on Rotten Tomatoes as of the time of writing. Most of the movie's reviews are neither rants nor raves, but fall somewhere in the middle. The general consensus is that The Lovebirds is carried along by the strength of its two leads, in terms of their individual comedic talents, but that they're let down by a rather lackluster story and script. Some critics say that while the two actors are funny individually, they lack chemistry together on screen. Here's what some of the more negative reviews of The Lovebirds had to say:
Most of [Nanjiani and Rae's] scenes come off as low-stakes dueling stand-up routines, rather than a plot that builds. Nanjiani will wax poetic about why restaurants give customers a sidecar of extra milkshake, while Rae privately spazzes out on her phone across the table. They land some punchlines, but act like there is Plexiglass between them.
Bits and pieces of the movie are funny... Yet there are not one, not two, but three scenes where they get into a violent fracas with a seasoned crook, and each time they somehow bungle and bonk their way to victory. Sorry, but that's just lazy filmmaking.
It would be easy to put the blame here on the two stars; expect a lot of misguided chatter about Nanjiani and Rae's lack of chemistry. But if they deserve blame, it is in their capacity as co-executive producers who approved production on the anemic and half-baked script.
Rae and Nanjiani are both appealing comic actors and they do their best with the material but there really is no way about it: Lelani and Jibran are shrill, yuppie assholes who have long lost themselves deep down the hole of their Instagram accounts and ridesharing apps... These actors really deserve a better movie.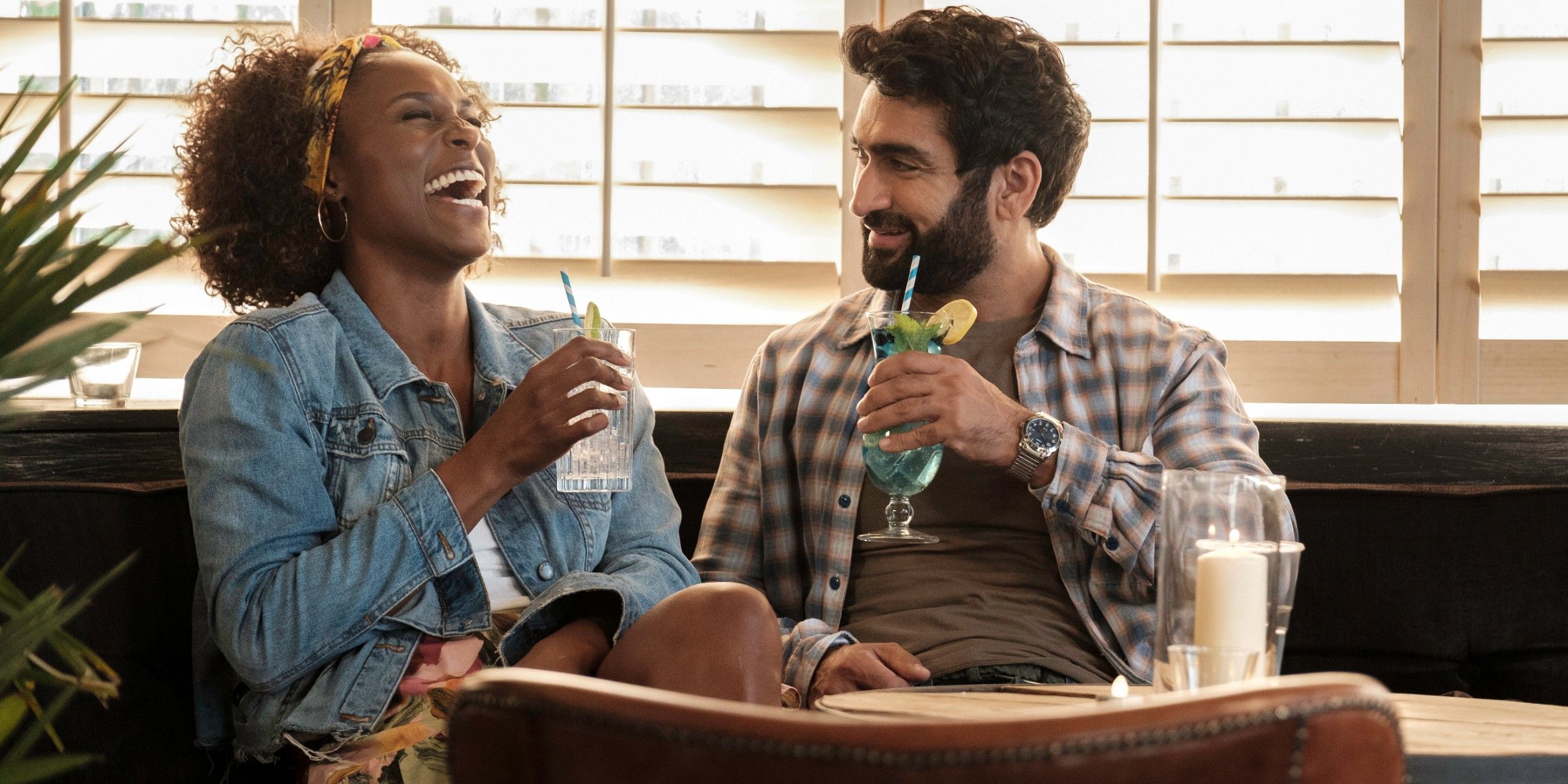 While The Lovebirds didn't work for everyone, the combination of Nanjiani and Rae's charm and some of the movie's wilder antics were enough to please a lot of critics, and most of the reviews skew towards the positive. There's some general disagreement over whether or not Nanjiani and Rae actually have chemistry and work well together as a screen couple and comedy duo, but individually they're both praised for elevating the movie's script. Here are some takes from the more positive reviews of The Lovebirds:
[The Lovebirds] relies almost wholly on the charisma and chemistry of its stars... It's lucky then that the movie has Issa Rae and Kumail Nanjiani: two actors who, even if they never feel entirely convincing as a couple falling madly in and out love on the run, are both such smart, engaging screen presences that it's easy enough to surrender to a scant 96 minutes of canny banter and scrambling up fire escapes.
The film didn't solely rely on its comedic aspects (which were great), but also found a way to give viewers an inside look at a couple that might reflect or share qualities of similar to their own experiences in a relationship. It was not something that I was expecting from the film, but it was definitely a welcome piece to the puzzle
Screenwriters Aaron Abrams and Brendan Gall strain hard to bring clarity to a tale based on mistaken identity. Luckily, director Michael Showalterkeeps the action percolating even when the holes in the plot could swallow a tank.
The Lovebirds was originally set to release in theaters but was acquired by Netflix for streaming instead. The upside to that is that there's no need to agonize over whether or not it's worth the price of a ticket. For those who already have a Netflix subscription and are looking for a distraction during lockdown, The Lovebirds is at least worth giving a chance.