Why The Wrong Missy's Reviews Are So Bad | Screen Rant
Critics aren't impressed with the newest romantic comedy from Adam Sandler's production company, Happy Madison. Here's what the critics are saying.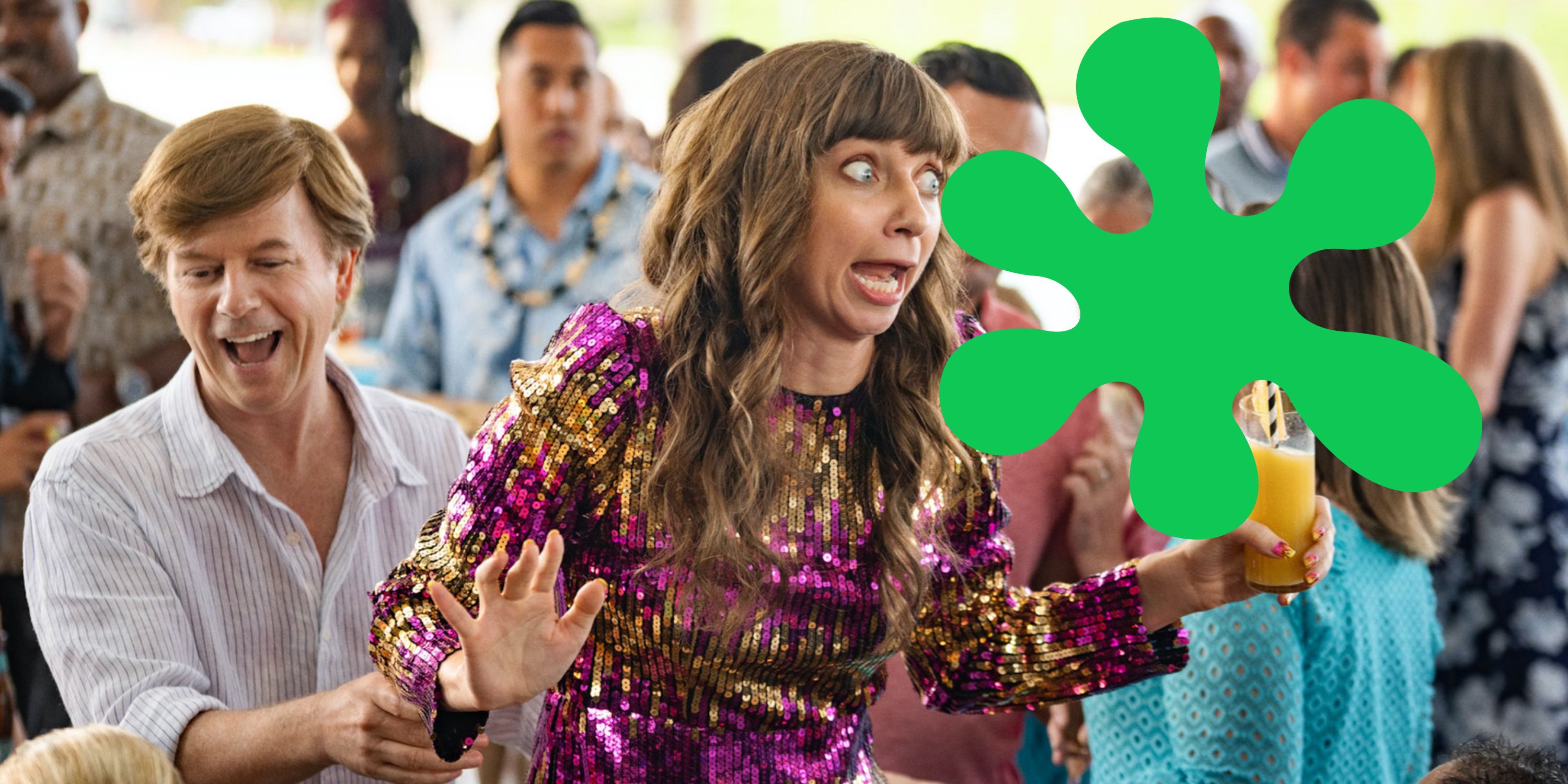 The latest Happy Madison production, The Wrong Missy, features a variety of well-known comedic actors, but critics aren't buying the formulaic strategy. It's clear that most viewers appreciate Lauren Lapkus' lead performance; however, according to many critics, the rom-com premise doesn't innovate the genre, nor does the screenplay allow for anything other than the standard gags from Adam Sandler's production company, Happy Madison.
In The Wrong Missy on Netflix, Lapkus' titular character emotionally terrorizes businessman Tim Morris (David Spade) during a Hawaiian vacation. After being confused with a more appealing woman of the same name, via a text exchange gone wrong, Missy accepts her invite and essentially parties hard while Tim plays nice and tries not to lose his job. Per rom-com rules, the couple grow closer and then separate, only to realize that perhaps there's some potential moving forward. The Wrong Missy co-stars Jackie Sandler, the wife of producer Adam Sandler, along with Happy Madison regulars Rob Schneider and Nick Swardson.
Related: The Wrong Missy Cast Guide: Every Cameo In The Netflix Movie
The Wrong Missy currently has a 37 percent Tomatometer score at Rotten Tomatoes, with the audience score slightly above water at 52 percent. Overall, critics lament the film's thin storyline and all the expected rom-com tropes. It's also been implied that Spade isn't quite engaged with the role, which creates some odd chemistry with Lapkus. Here's the most pointed criticism of The Wrong Missy so far.
"One can't shake the impression that Spade has been handed [Adam Sandler's] unwanted leftovers."
"Even with locked-down consumers scraping the bottom of the Netflix content trough, this new addition to the lineup is pretty dreary."
"The Wrong Missy is just embarrassing. Even during quarantine, surely Netflix and Happy Madison can do better than a movie where Rob Schneider punches a shark square in the face."
"The Wrong Missy is a stupid, misogynistic piece of retro garbage. But it meets the low expectations it has of itself. And Lauren Lapkus is hilarious."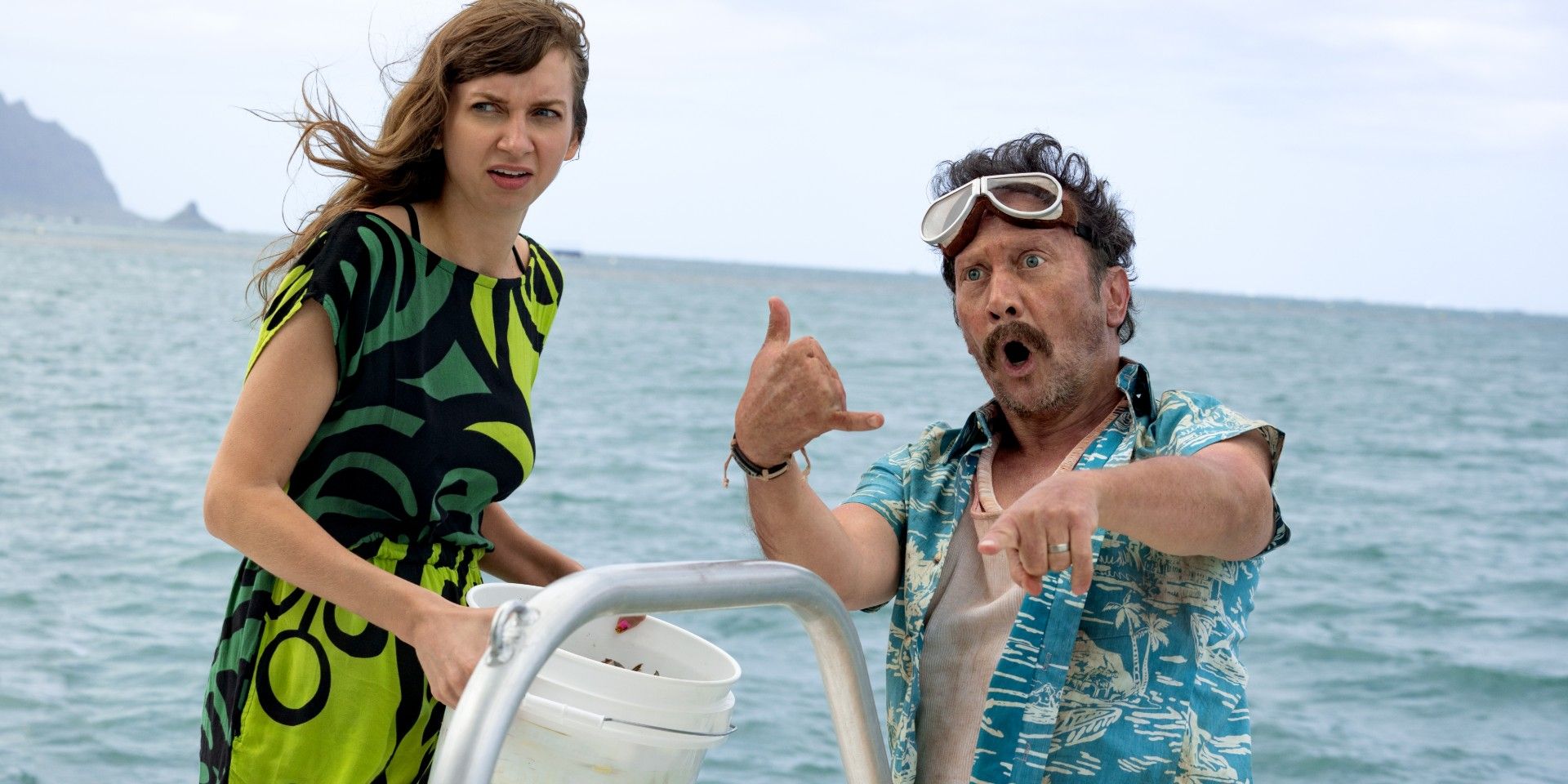 Even if The Wrong Missy hasn't been connecting with most critics, others acknowledge that a Happy Madison production is typically sophomoric in nature and that its humor shouldn't be taken too seriously. Also, The Wrong Missy offers some nostalgic comedy via Spade and company, but also gives Lapkus the chance to goof off with physical comedy, much like so many zany performers from past Sandler flicks. Here are some positive takes on The Wrong Missy:
"It's far from even "50 First Dates," another island-set Sandler-land rom-com, but in a weird way, 'The Wrong Missy' works."
"I was vaguely amused here and there. This is every bit an Adam Sandler movie [...] If you're gonna watch this kind of movie, then you're gonna watch this kind of movie."
"Go in with a general idea of knowing what's in store you should be surprised by Lapkus emerging as a potential new comedic superstar."
"'The Wrong Missy' is a lightweight throwaway, the kind of movie it is difficult to suggest one actually choose to watch, but if your algorithm somehow lands on it provides a certain harmless diversion."
"Sandler has packaged far worse films for Netflix, and watching 'The Wrong Missy' it's easy to sit back and give in to the movie's it-is-what-it-is-ness."
In short, some critics are frustrated that The Wrong Missy doesn't take itself too seriously, whereas other critics embrace that very concept. And while Spade's performance may not lead to bigger roles with other studios, Lapkus' work may propel her to bigger and better projects.